The Best Interior Painting Cost In Scottsdale
If you're interested in interior painting in Scottsdale, you're in the right place! Check out full price breakdown below!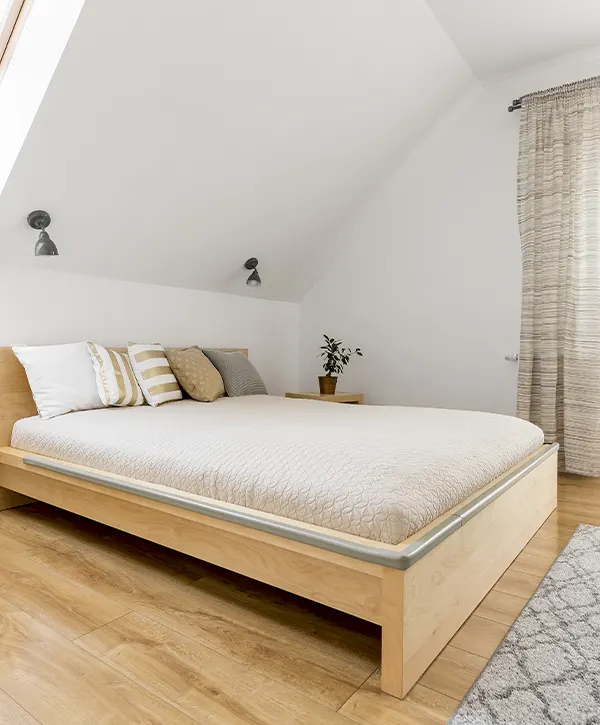 Are you in search of a reliable, long-lasting interior painting service in Scottsdale that doesn't demand too much maintenance? Look no further than Orange Door Custom Coatings! Our services are top notch and offer customized options with premium quality. We guarantee that your walls will look more beautiful after our work is done – so let's make sure we create something extraordinary for you today!
Our expertise is unparalleled, ensuring our exceptional craftsmanship. Are you wondering what it will cost or how to get started? Look no further! We created this guide just for people like you who are curious and want to learn more!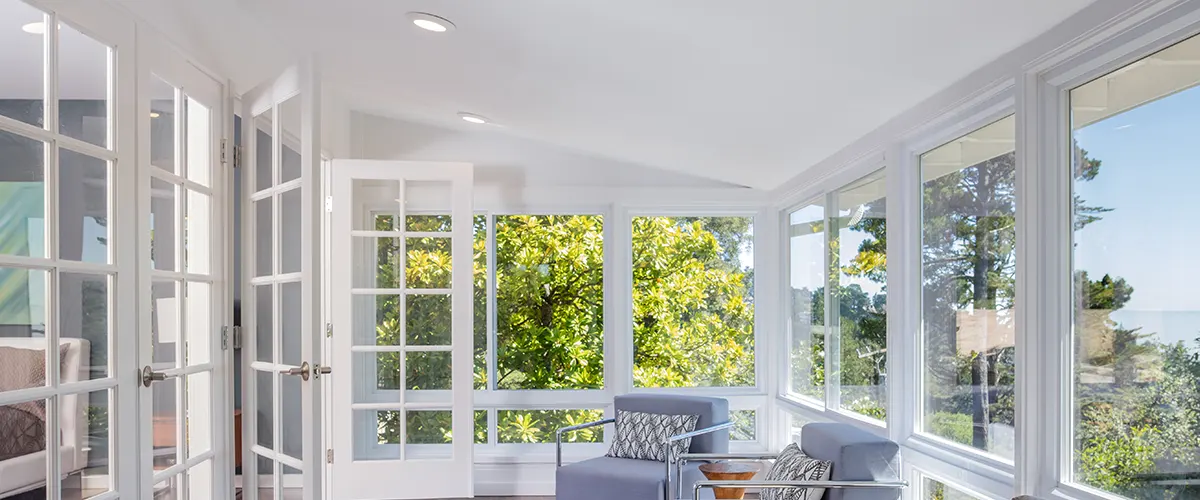 The Typical Interior Painting Cost In Scottsdale
When you're ready to paint your walls in Scottsdale, the project's cost will depend on several factors such as square footage, selection of supplies, and any exclusive needs. It's vital to remember that bigger undertakings come at a higher price point.
Now let's look at the average interior painting costs according to different-sized spaces.
| Size | Average Price |
| --- | --- |
| Small <400 sq ft | $3.000 - $5.000 |
| Medium 500-900 sq ft | $5.000 - $7.000 |
| Large 900+ sq ft | $7.000 - $10.000+ |
Labor Costs By Room Type In Scottsdale
It is likely to cost between $800-$2,500 for an interior paint job in a typical living room. Kitchens range from the same amount depending on size and type – a bedroom will be priced at $1,500-$2,500. Meanwhile, bathrooms typically require a budget of around $1000-2000!
| Room Type | Average Cost |
| --- | --- |
| Interior Door | $75 – $150 |
| Bedroom | $350 – $850 |
| Master Bedroom | $1.000 – $2.000 |
| Bathroom | $1.000 - $2.000 |
| Kitchen | $1.500 – $2.500 |
| Living Room | $600 – $2,000 |
Types Of Painting Finishes
Are you searching for a glossy or velvety vibe? With interior paint, the possibilities are infinite. During our meeting, we'll display swatches to identify which finish will help make your vision come alive. Let's go over some of the most popular finishes that people tend to choose!
For a softer, more muted look with minimal shine, flat paint is your go-to. Flat paints contain a higher ratio of pigment so that you will not have to apply as many coats while still getting excellent coverage. Additionally, they are ideal for covering up wall damage such as scratches and nail holes! Plus their long-term savings give them further value – no matter which walls need painting (interior or exterior), we guarantee the results will be precisely what you imagined!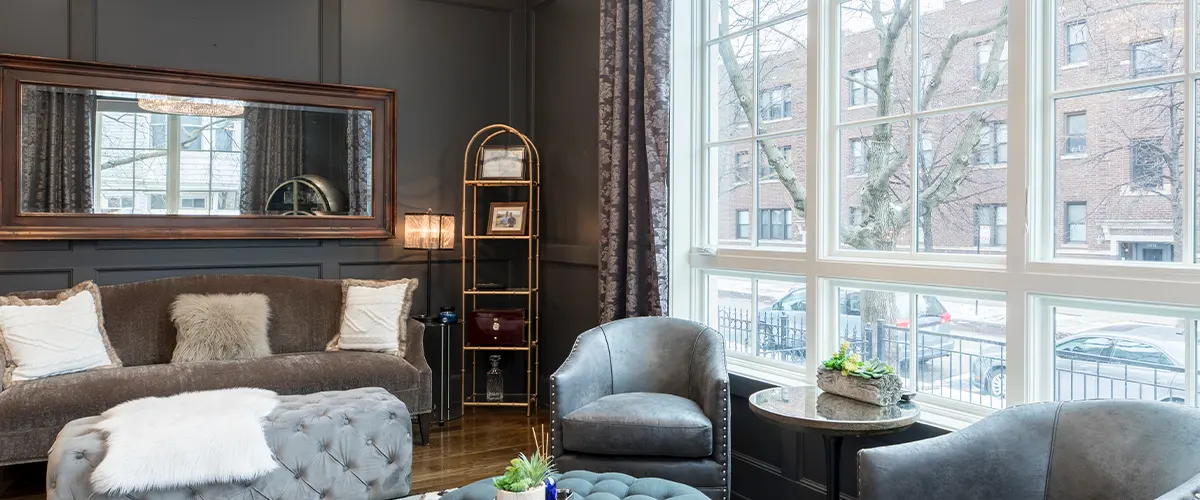 Let your walls be the ultimate conversation piece with a textured paint finish! The range of options available is seemingly endless; go for fabric-inspired designs or opt for something more rustic, like brick textures. For an added touch of elegance, why not explore the option of metallic textured paint? This exquisite addition will take your interior decor to the next level and have everyone marveling at what an artistic masterpiece your home is!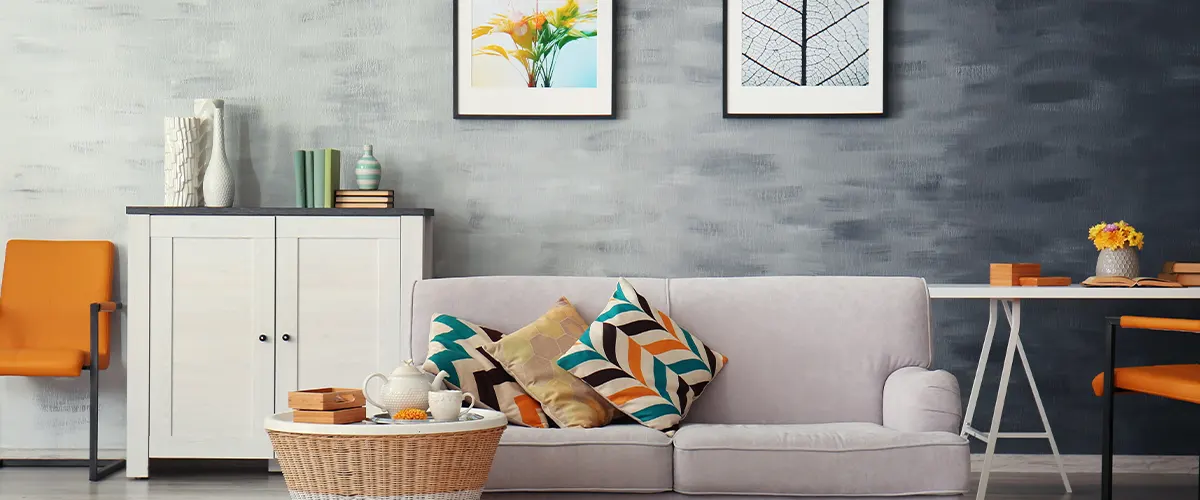 Satin paint offers you the best of both worlds, with a pearlescent glimmer that reflects just enough light to brighten up those darker spaces. As such, it is an ideal choice for kitchens and bathrooms, which often don't get as much natural lighting. This finish adds extra depth to any room while providing sufficient sheen without being too glossy or eggshell-like.
Let satin paint bring a unique, luscious look to your next project. Its velvety texture resembles that of pearls, and its shining quality reveals any application flaws for easy correction. Our selection has impeccable finishes – perfect for your needs!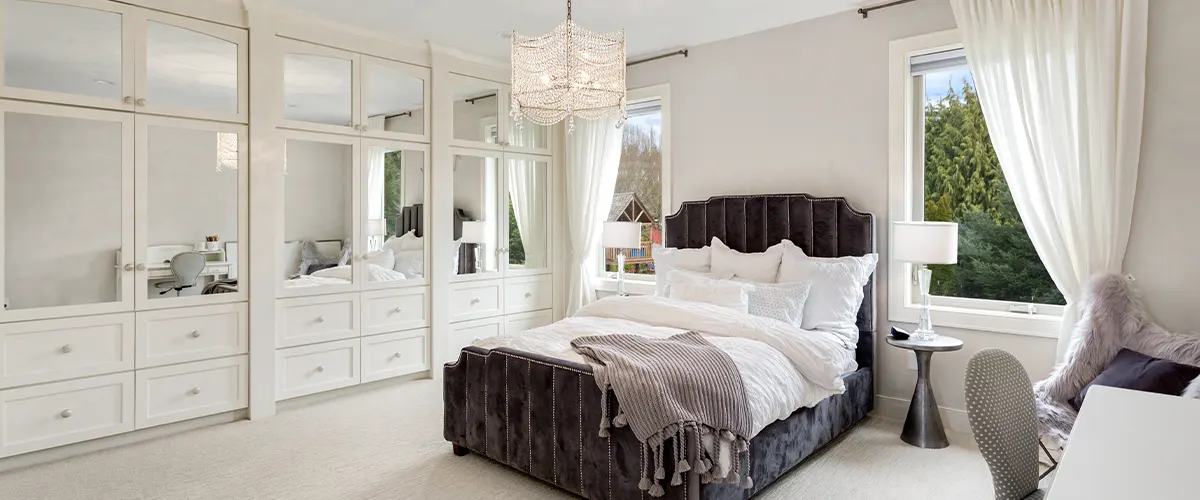 Are you seeking to add a hint of sheen to your walls without going too extreme? Eggshell paint could be the perfect option for you! It provides a low-key luster similar to an actual eggshell, making it one of the most sought-after paints. Not only will its gentle glimmer conceal any minor imperfections on your surfaces, but it'll also provide quick and effortless cleaning while lasting longer than other types of paint. Thus, if you're looking for something that offers all these features in one go – eggshell is definitely worth considering!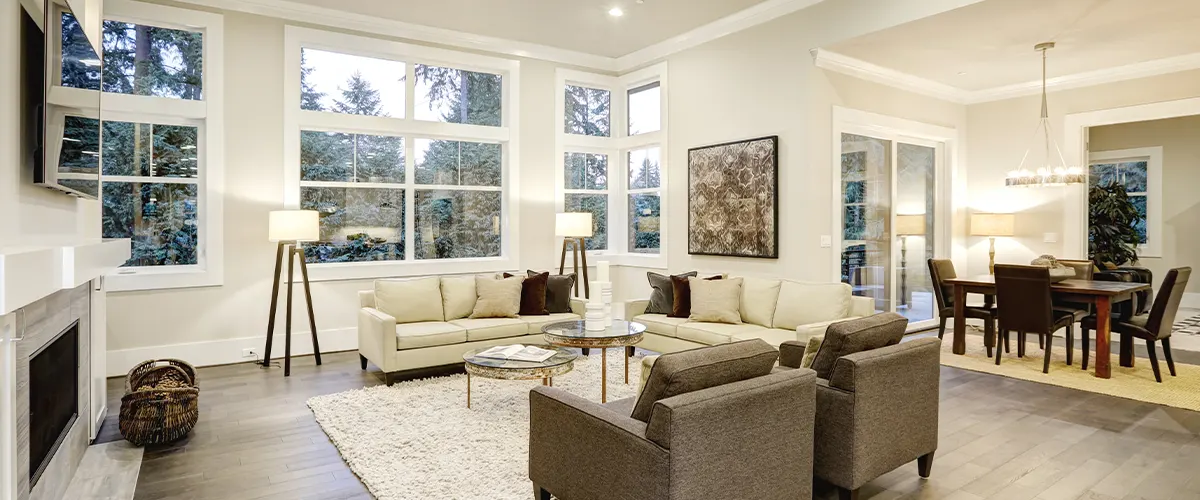 Get A Superior End-Product Right From Your Local Pros
At Orange Doors Custom Coatings, we strive to make sure that you're thrilled with your Scottsdale interior paint job. Our mission is to ensure that our customers are delighted with their new space and the results of our work. We have a fast and straightforward process in place so you don't have to worry about it – just let us take care of it for you!
With us, you're getting:
A Brand New Interior Space Is Closer Than You Think!