Highly-resistant, customized epoxy floors for Paradise Valley, Phoenix, Scottsdale, and more of Arizona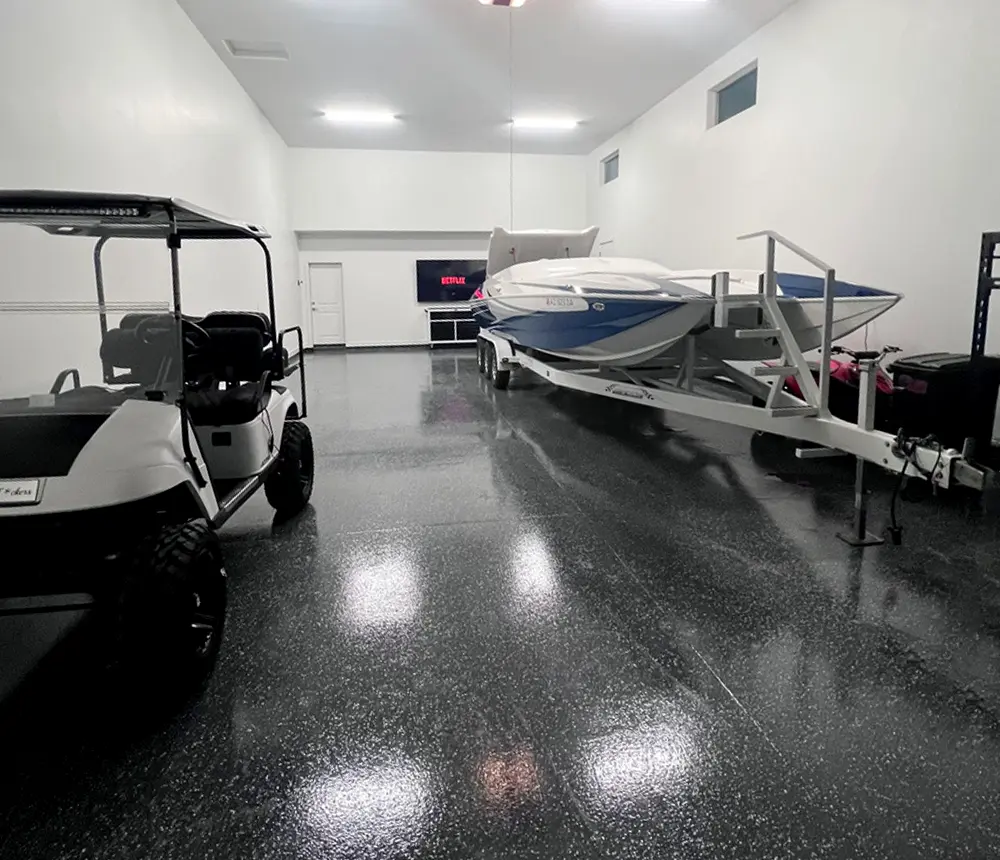 Scroll down to discover epoxy flooring options, process, and pricing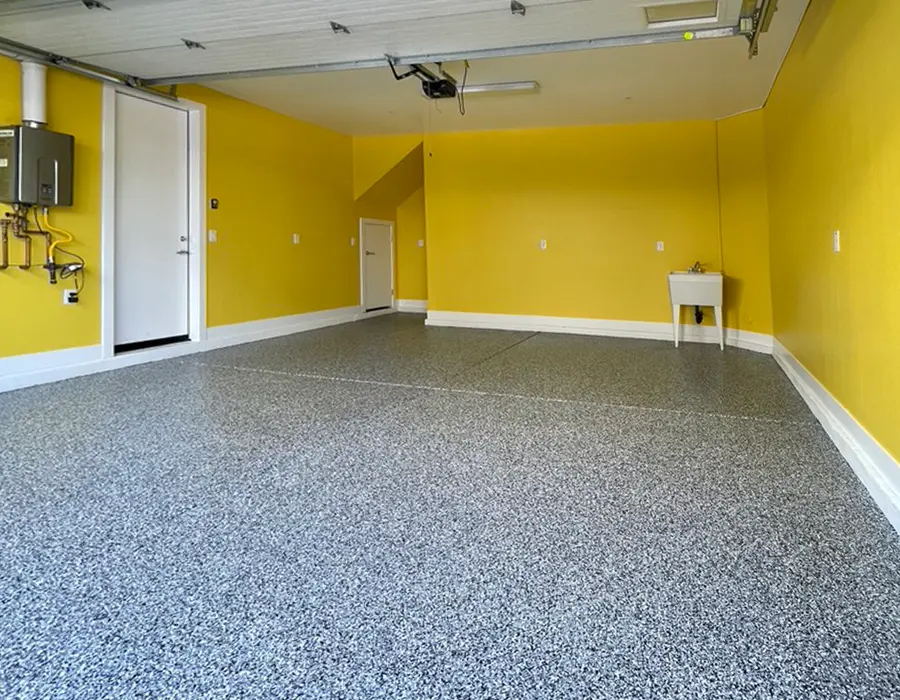 Your Durable, Customizable, And Low-Maintenance Flooring Option
Epoxy coatings are some of the most durable and low-maintenance flooring options.
Whether you want to give your living room a high-end look with a metallic epoxy system, personalize your office with custom inlay graphics, or get a solid, durable floor for your garage, there's no space where epoxy floors won't look good.
Non-slippery, waterproof, and highly customizable, epoxy floors will have you forget about difficult stains, scratches, or other floor issues.
Get a durable, personalized floor with these epoxy flooring upgrades:
Extra Layers For Your Bulletproof Floor
We understand that not everyone is familiar with epoxy floor coatings, and we're here to help. In short, epoxy floors are made of layers of synthetic resin laid on top of (usually) concrete substrates to protect, repair, or decorate them.
To save time and money, most contractors pour the base coat directly on the concrete, skipping the primer. This results in lower adherence, uneven application, and possible long-term issues.
Our signature epoxy floors get a high-quality primer coat to ensure a durable application. It comes with an added cost of a few hundred dollars—a small price to pay for a floor you won't have to worry about for decades.
To lock in your floors' color for decades, we usually apply a second layer of UV-stable coating (also known as polyaspartic flooring). Depending on your needs, you can opt for a polyaspartic layer or a regular epoxy layer. We'll guide you in choosing the best option for your home, garage, or office floor needs.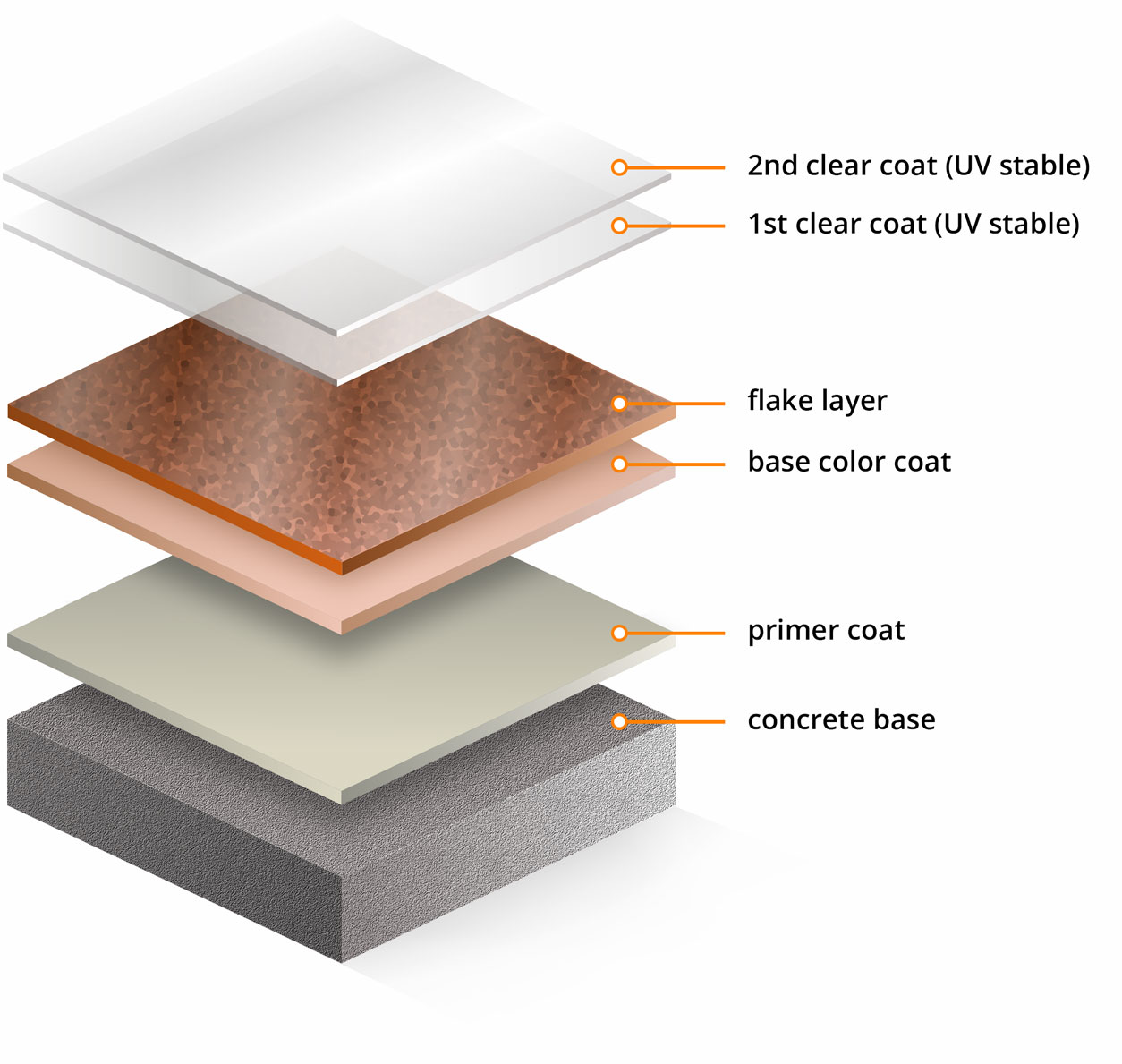 This Is How Your Floors Can Look
Stay In The Know With Your Epoxy Flooring Project
How To Protect Your Investment: The Dangers of Shoddy Epoxy Flooring
Don't take your chances on underpriced epoxy flooring services that can lead to enormous repair costs down the road. The most common issues with a bad epoxy flooring job can be avoided if you work with a professional.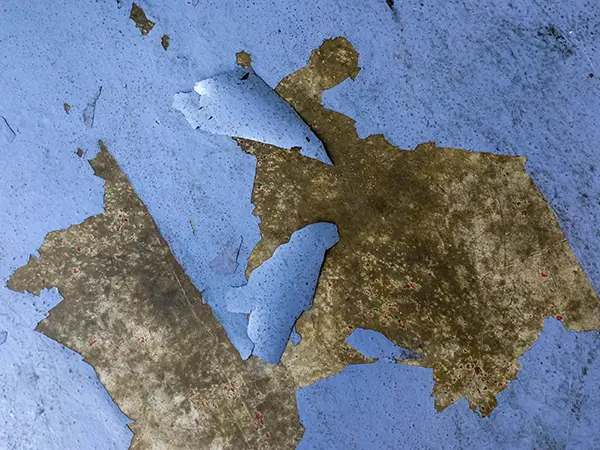 With poor surface prepping and improper mixing comes delamination. Not to mention the many flooring "handymen" who paint over your existing floor instead of applying layers of actual epoxy coating.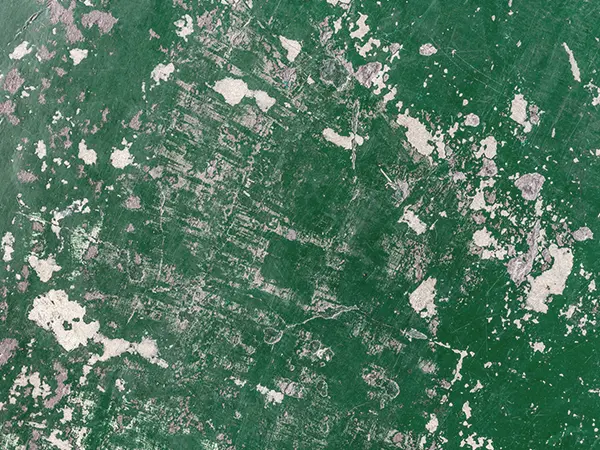 A cheap epoxy floor is almost guaranteed to lack an UV-protection coating layer. Without it, the color of your floor will fade due to sun exposure. Though functional, a discolored epoxy flooring is upsetting.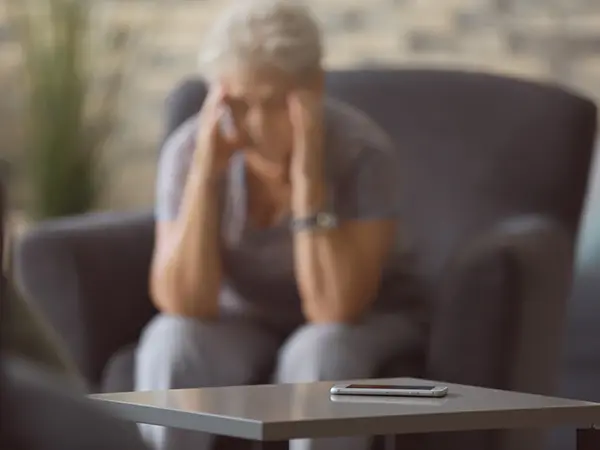 Shady companies will leave you dealing with the consequences of a sloppy epoxy flooring job alone, with no one to reach out to.  A true flooring professional communicates constantly and follows up periodically.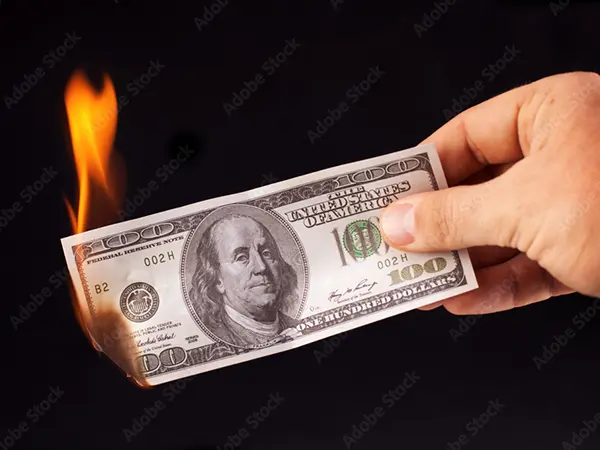 If poorly done, your "new" floors will last less than a year. Over a year years, your cheap floor will end up costing you hundreds of dollars more in repairs than if you invested in a lasting solution from the start.
There is nothing as expensive as a cheap floor that costs you double the money and lasts just a few months. Let's take care of your epoxy floor the right way.
A Pricing Guideline For Your Epoxy Floor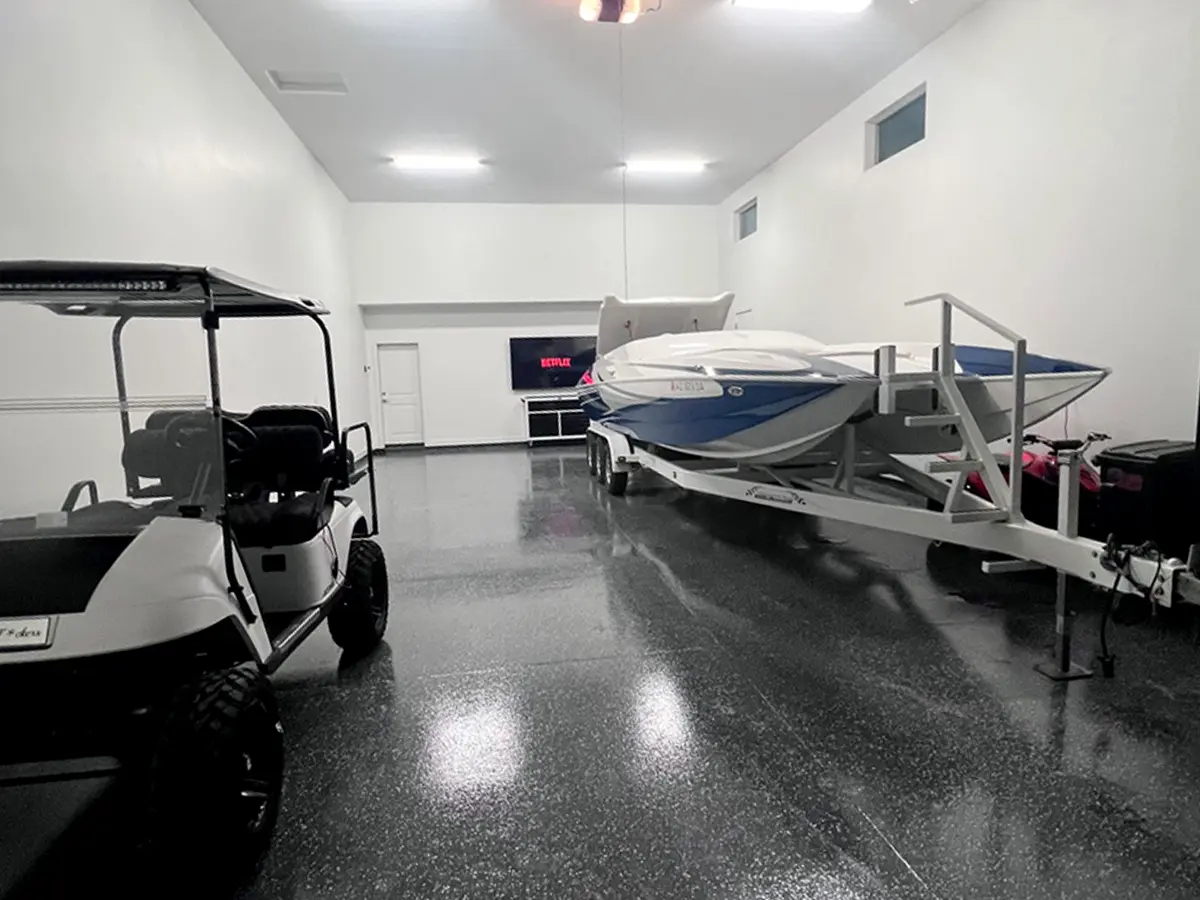 Epoxy Flooring in Rio Verde, AZ
This 966 ft² epoxy flooring project included:
The project was quoted at $5,676 where the most expensive item were the Polyaspartic UV-stable layer materials.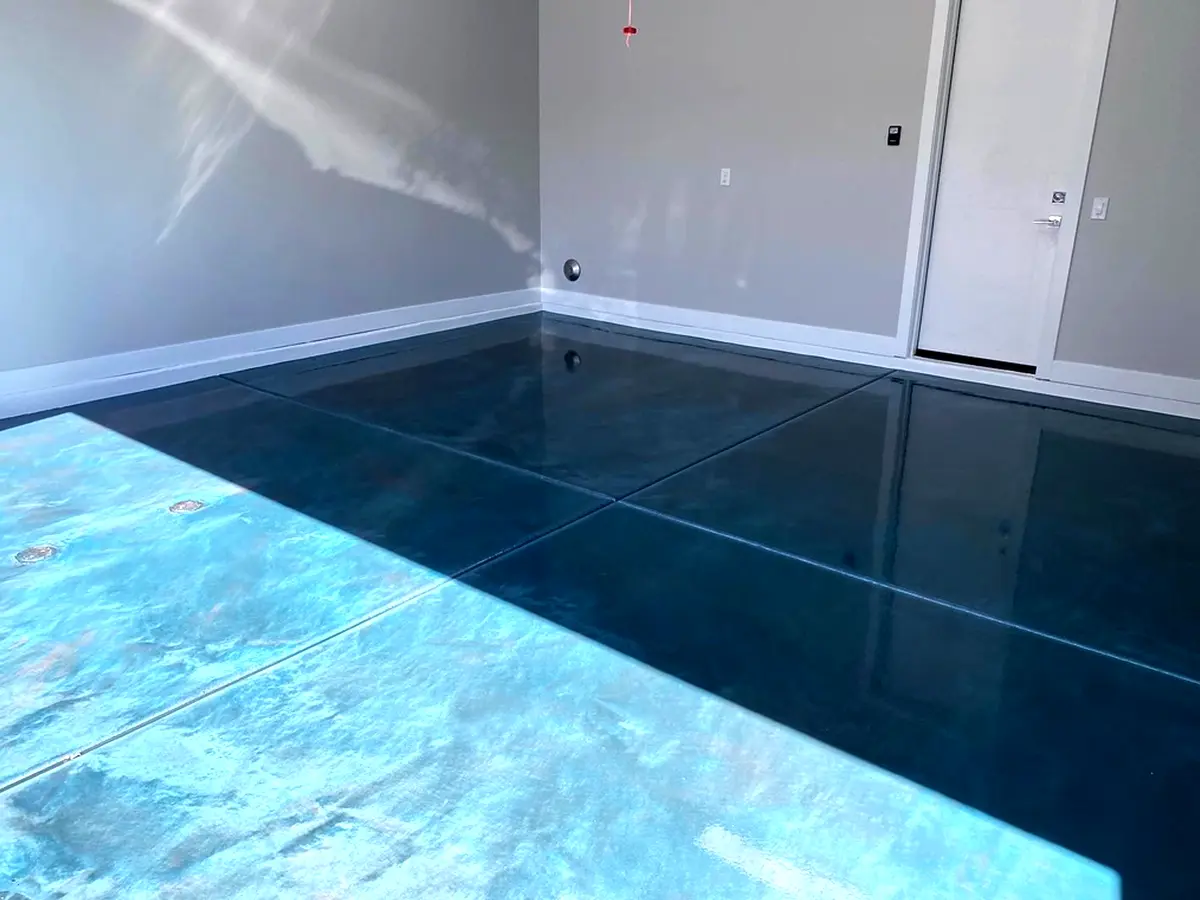 Multi Color Metallic Epoxy Flooring in Phoenix, AZ
This 440 ft² epoxy flooring project included:
The project was quoted at $3,080 where the most expensive item was the metallic pigment.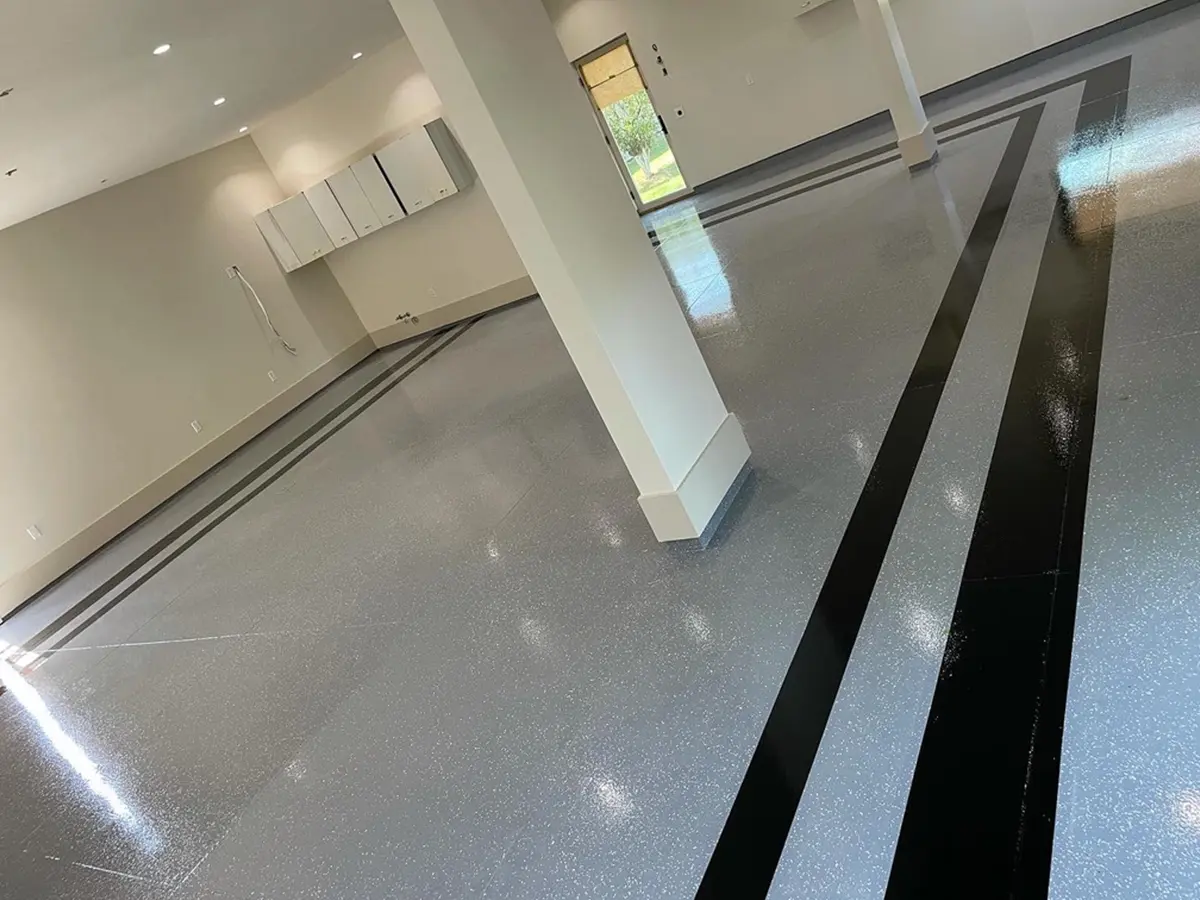 Anti-Slip Epoxy Flooring in Paradise Valley, AZ
This 850 ft² epoxy flooring project included:
The project was quoted at $5,950 where the most expensive items were the custom layout and product choice.
A High-End, High-Touch Approach To Your Epoxy Flooring Project
Enjoy the best solutions for your epoxy floor and precision in every inch. Our simple process ensures you get what you need on time, on budget, and with complete transparency.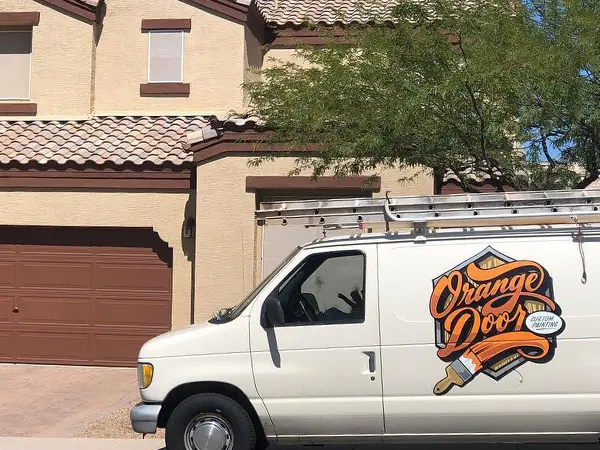 We help you define the vision and look for your space.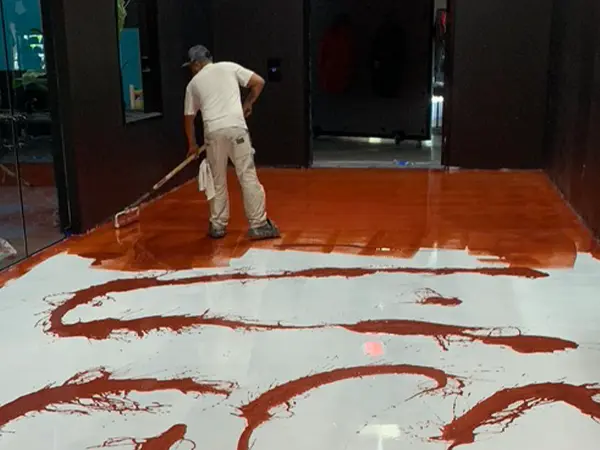 We show up and get to work as scheduled.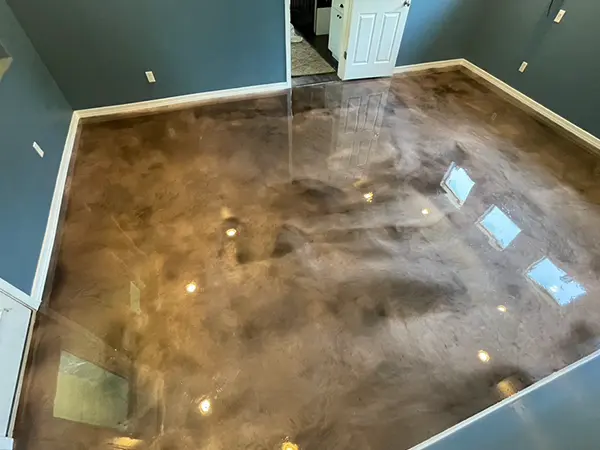 Enjoy a beautiful, maintenance-free epoxy floor.
100% Invested In The Success Of Your Project
100+ Homeowners In Arizona Chose Us For Their Epoxy Floors
We hired Dustin to come out and epoxy our floors. The workmanship was amazing and the customer service is wonderful.
Dustin and Justin were astounding to work with.
If you need garage floors with epoxy or your house painted this is your company!
Dustin and his team went above and beyond for me. I needed my concrete patio refinished on a tight deadline and they got the job done for a fair price.
It looks great now and the team was friendly and professional.
Would highly recommended – all around great experience with this company.
We had Orange Door come out to our house for multiple projects.
They were here when they said they would be. Start to finish they were professional and clean.
We couldn't have asked for a better company to paint the interior and exterior of our house.
We've even had them do our epoxy floors in the garage. Don't hesitate! We will refer all our friends to Orange Door!
The Fastest Epoxy Floor Service For Your Home Or Office
Fastest turnaround time - 1 day epoxy flooring installation
Unmatched Benefits Of Working With Us
Most epoxy floor installations are completed in one day so that you can get your home back immediately and start using your updated space.
Our insanely-detailed approach guarantees an impeccable installation, backed up by a 7-year workmanship warranty.
We only use quality materials with solid UV resistance, better adhesion properties, and superior coloring for a floor that can withstand any traffic.
Get An Impeccable, Maintenance-Free Epoxy Floor For Your Home
Our detailed approach guarantees a result you'll love.