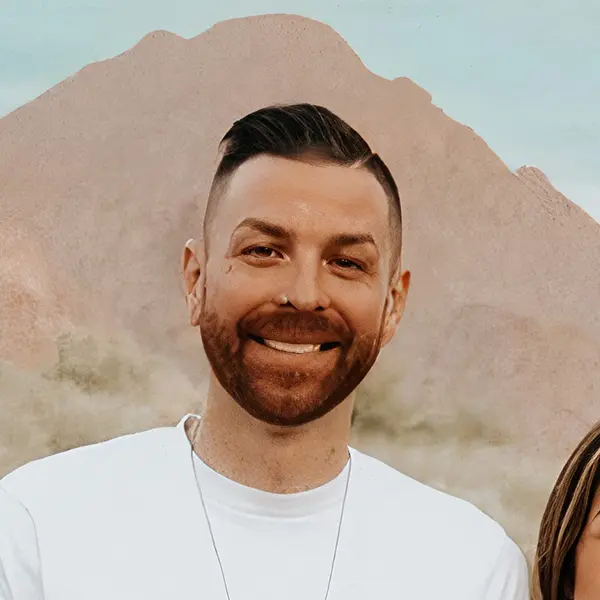 Hi, I'm Dustin, owner of Orange Door. Scroll down to discover answers to our most frequently asked questions. If there's anything else you'd want to know, just ask for a quote and I'll get back to you as soon as possible.
Frequently Asked Questions
Yes, Orange Door Custom Coatings is a licensed, bonded, and insured painting contractor in Arizona. We hold a CR34 License, which allows us to apply any type of paint, wall covering, plaster finishing, and liquid floor coatings.
Orange Door's team consists of 17 in-house painters and craftsmen ready to take your painting project to the next level of detail and precision.
We constantly invest in training and resources to stay on top of the latest tools, techniques, and trends for interior and exterior painting. Using the best materials on the market, we don't cut corners and treat your home as if it was our own.
There are a lot of great painting brands out there, but we prefer to stick to Dunn Edwards and Sherwin Williams. Their premium lines of paint are a bit more expensive but offer unmatched durability, color retention, overall appearance, and lots of color choices.
Choosing a high-quality paint is essential in Arizona's hard sun if you want to avoid costly damage to your home and premature unsightly fading.
For the interior of your home, higher-quality paints will generally be easier to clean, fade slower, and have much better coverage, which means you have total freedom of personalizing your space with dark or vibrant accent walls without worrying about an uneven look.
For your complete peace of mind, we back our workmanship up with solid warranties. You benefit from a 7-year of exterior painting warranty, a 3-year touchup warranty for interior painting (once a year for 1 hour), and a 7-year workmanship warranty for flooring.
We'll go out of our way to make sure every detail of your project is finished to perfection.
We always say that prep work is more than half of the job. A thorough prep work guarantees a spotless application that not only looks good but also lasts.
For interior and exterior painting, we begin with cleaning the surface and repairing any wall imperfections (drywall repair, siding repair, caulking, trim repair, etc), then proceed to carefully wrap the non-painted areas. If furniture is in the way and you are unable to move it, we'll help you out. After priming and painting are applied as needed, we clean up the space and hand you over your new space. A thorough walkthrough will ensure you're happy with every detail.
For epoxy flooring, we begin by diamond-sanding the substrate floor (usually concrete) and applying a primer coat that's scientifically proven to aid the adherence and durability of the following epoxy layers. Next, based on your needs, we'll apply several coats of epoxy paint and/or metallic/flake systems to get you the results you're looking for. Once the top layers are cured, we clean up the space and perform a walkthrough. Most epoxy floors are ready to be used on the same day.
Absolutely! We take pride in our work and will always be looking for ways to improve our service. Check out our reviews page to see what homeowners across Arizona say about working with us.
Ready To Give Your Home The Best Painting Service In Arizona?
We'll answer all your questions at every stage of your journey.