Durable Floors With Concrete Coating
Invest in durable concrete coating solutions for better-looking garage floors in Paradise Valley, Phoenix, Scottsdale, and more of AZ.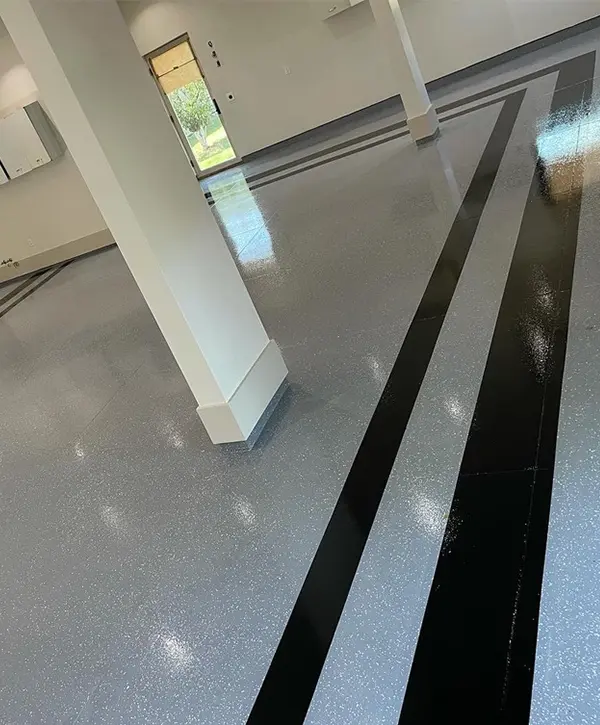 Concrete coating offers customizable aesthetics, allowing you to personalize your flooring to match your style and preferences.
With a wide range of colors, textures, and finishes, you can create a floor that perfectly complements your home's design.
At Orange Door, we pride ourselves on being the go-to solution for all your epoxy flooring needs. Our experienced professionals are dedicated to delivering exceptional results, ensuring that your concrete coating is applied with precision and expertise.
Our attention to detail and commitment to customer satisfaction guarantee a flooring solution that exceeds your expectations.
The Company That Understands Garage Floors
At Orange Door, we understand the importance of having a strong and visually appealing flooring solution for your home. That's why we specialize in providing top-quality concrete coating services for epoxy floors across Arizona.
By choosing concrete coating on epoxy floors, you can enjoy:
Enhancing Durability, Aesthetics, and Performance with Concrete Coating
Concrete coating proves to be an excellent choice as a topcoat for epoxy floors in a wide range of applications. Whether it's a residential garage floor or a commercial space, the benefits of concrete coating are evident.
Its ability to enhance durability, aesthetics, and performance makes it a versatile option for various surfaces.
Residential Applications: Strengthening Garage Floors and More
In residential settings, concrete coating plays a crucial role in reinforcing epoxy floors, particularly in garage areas. By applying a concrete coating as a topcoat, homeowners can significantly enhance the durability of their garage floors.
This extra layer of protection safeguards the surface against the wear and tear caused by heavy vehicles, foot traffic, and other daily activities. With concrete coating, homeowners can enjoy long-lasting beauty and functionality in their garage spaces.
Commercial Applications: Protecting High-Traffic Surfaces
Concrete coating offers tremendous advantages in commercial spaces, where durability and performance are paramount. In environments such as warehouses, showrooms, and retail establishments, concrete coating acts as a protective barrier for epoxy floors.
It shields the surface from the impact of heavy machinery, equipment, and constant foot traffic. This added layer of defense ensures that the floor maintains its integrity, even in demanding commercial settings.
Additionally, the aesthetic enhancements provided by concrete coating contribute to creating a professional and inviting atmosphere that aligns with the business's brand image.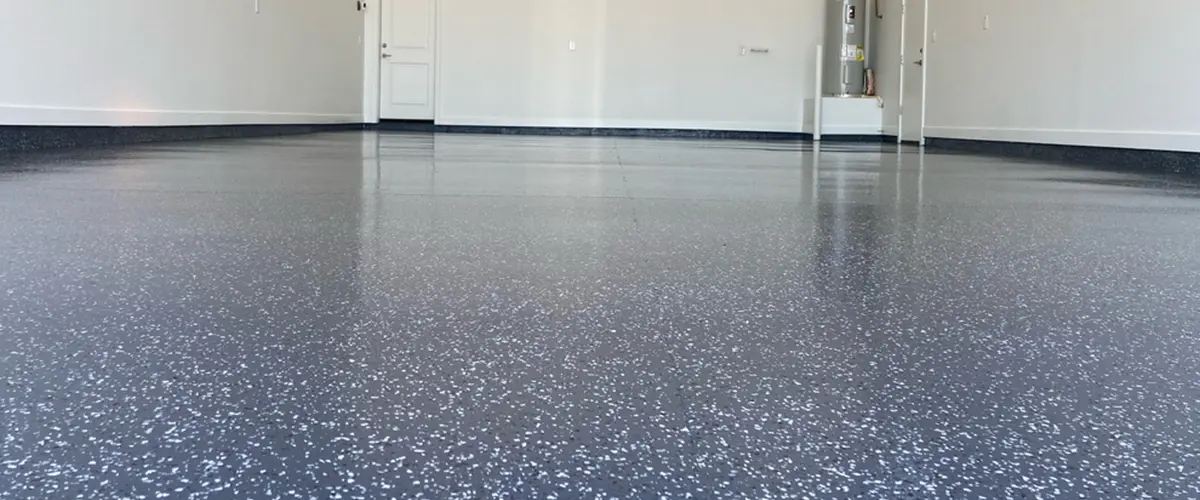 What Out Past Customers Have To Say About Us
We had Orange Door come out to our house for multiple projects. They were here when they said they would be. Start to finish they were professional and clean.
We couldn't have asked for a better company to paint the interior and exterior of our house. We've even had them do our epoxy floors in the garage.
Don't hesitate! We will refer all our friends to Orange Door!
Dustin and his team went above and beyond for me. I needed my concrete patio refinished on a tight deadline and they got the job done for a fair price.
It looks great now and the team was friendly and professional.
Would highly recommended – all around great experience with this company.
Benefits of Applying Concrete Coating on Epoxy Floors
Applying a concrete coating on epoxy floors offers homeowners a wide array of benefits that contribute to the overall performance and aesthetics of their flooring.
By incorporating concrete coating, homeowners can enjoy enhanced durability and protection against various elements, while also experiencing an improved maintenance experience.
Applying concrete coating on epoxy floors offers several benefits, including increased resistance to stains, chemicals, and abrasions.
Concrete floor coatings provide a protective layer that acts as a shield against substances like oil, grease, and spills, preventing them from penetrating the surface. This added resistance helps keep the epoxy floor unblemished and maintains its pristine appearance for longer.
Additionally, concrete coating provides enhanced protection against moisture, cracks, and UV damage. Concrete floors are naturally susceptible to moisture absorption, leading to structural issues such as cracking or warping.
However, with a concrete coating, homeowners can create a barrier that seals the concrete floor, preventing moisture from seeping in and causing damage.
This protective layer shields the epoxy floor from the harmful effects of UV radiation, reducing the risk of discoloration and deterioration over time.
Durability and longevity are further benefits of concrete coatings on epoxy floors. The concrete coating reinforces the underlying epoxy floor, adding a layer of strength and resilience.
This fortification helps to withstand heavy foot traffic, impacts from dropped objects, and general wear and tear. As a result, homeowners can enjoy a longer lifespan for their epoxy floors, reducing the need for frequent repairs or replacements.
In addition to their functional benefits, epoxy floors can be made even more visually appealing with the application of a concrete coating.
Homeowners have the option to choose from a variety of colors and textures, allowing them to personalize their floors to match their style and enhance the overall look of their space.
Whether seeking a sleek and modern look or a more rustic and textured appearance, the versatility of concrete coatings provides endless possibilities to elevate the visual impact of the floor.
Last but not least, maintenance becomes effortless with applying a concrete coating on epoxy floors. The smooth, non-porous surface created by the coating makes it easy to clean and maintain, particularly in high-traffic areas prone to spills or dirt accumulation.
Regular sweeping, mopping, or occasional power washing are typically all that's needed to keep the floor looking its best, saving homeowners valuable time and effort in upkeep.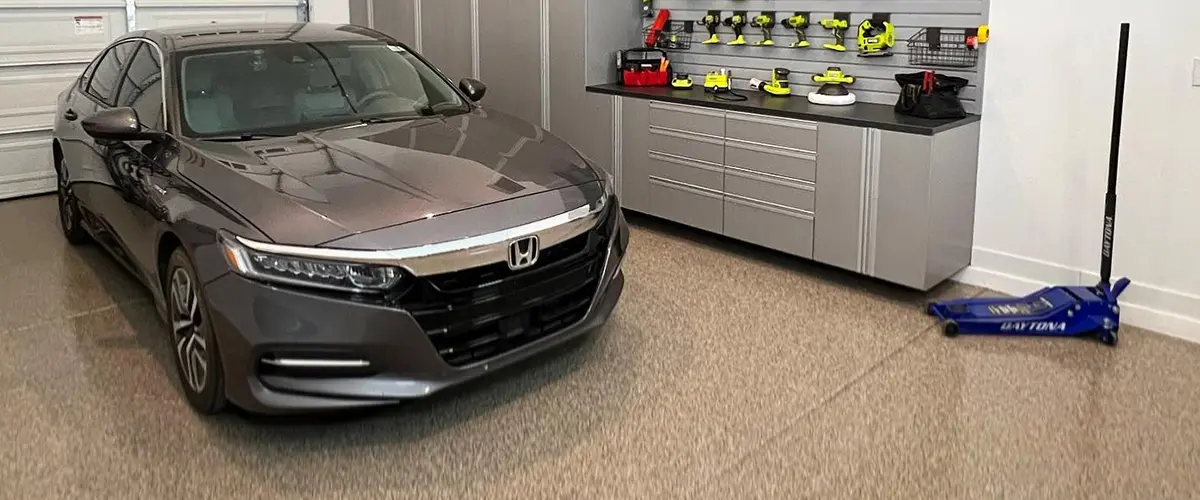 Comparing Concrete Coating to Other Coating Types
Concrete coating stands out when compared to other coating types. It offers enhanced durability and protection compared to epoxy coatings, strengthening the floor and making it more resistant to stains and chemicals.
If you're considering concrete floors, it's important to know that concrete coating has several advantages over epoxy coatings.
Although epoxy coatings are durable and resistant to chemicals and abrasions, concrete coating serves as a top coat, adding an extra layer of protection to the epoxy floor.
This additional layer improves the floor's durability and lifespan, making it even more resistant to stains, chemicals, and other types of damage.
A polyurethane coating offers excellent resistance to UV damage and provides a glossy finish. However, in terms of durability, concrete coating has an advantage.
Its reinforced strength and resistance make it superior in protecting against moisture, cracks, and other potential damage that can occur on concrete floors.
With its added resilience, concrete coating minimizes the need for frequent repairs or recoating, ensuring the floor maintains its integrity over time.
Although there are other coatings, like acrylic, that have their own advantages and uses, concrete coating remains a dependable option for concrete floors.
Acrylic coatings are popular for their fast-drying characteristics and simple application process.
However, when it comes to long-lasting durability and protection, concrete coating has the upper hand. Its sturdy composition guarantees enduring performance and appearance, offering homeowners a low-upkeep and tough flooring solution.
This Is How Your New Floors Can Look Like
Common Concrete Coating Questions Answered
Experience the Difference with Orange Door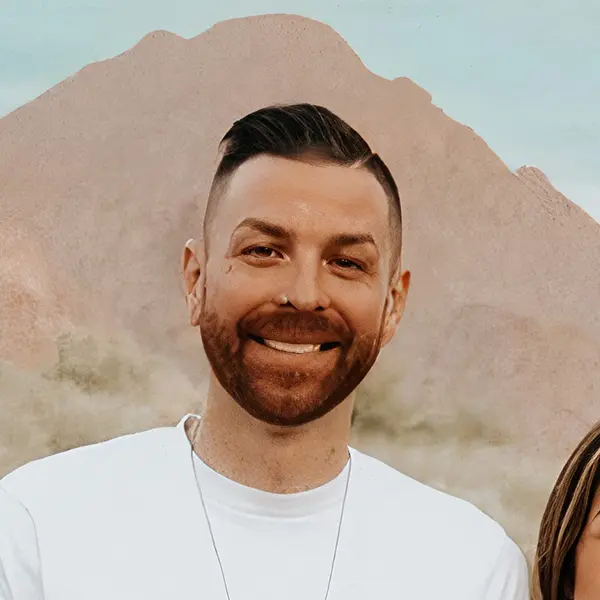 Don't miss out on the opportunity to transform your space with our high-quality epoxy flooring services. Click the button below to contact us and request your free quote.
Our knowledgeable team is ready to guide you through the process, answer any questions you may have, and provide you with a tailored solution that exceeds your expectations.