Long-lasting exterior painting services for Paradise Valley, Phoenix, Scottsdale, Glendale, Mesa and more of Arizona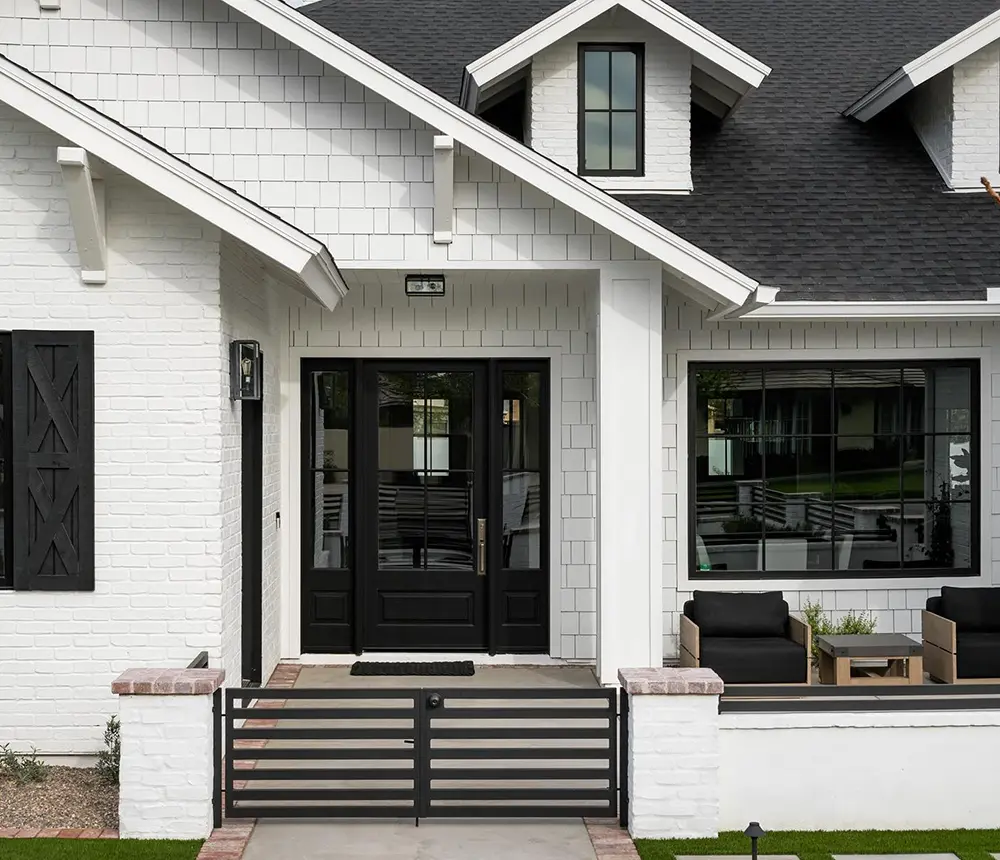 Scroll down to discover exterior painting options, process, and pricing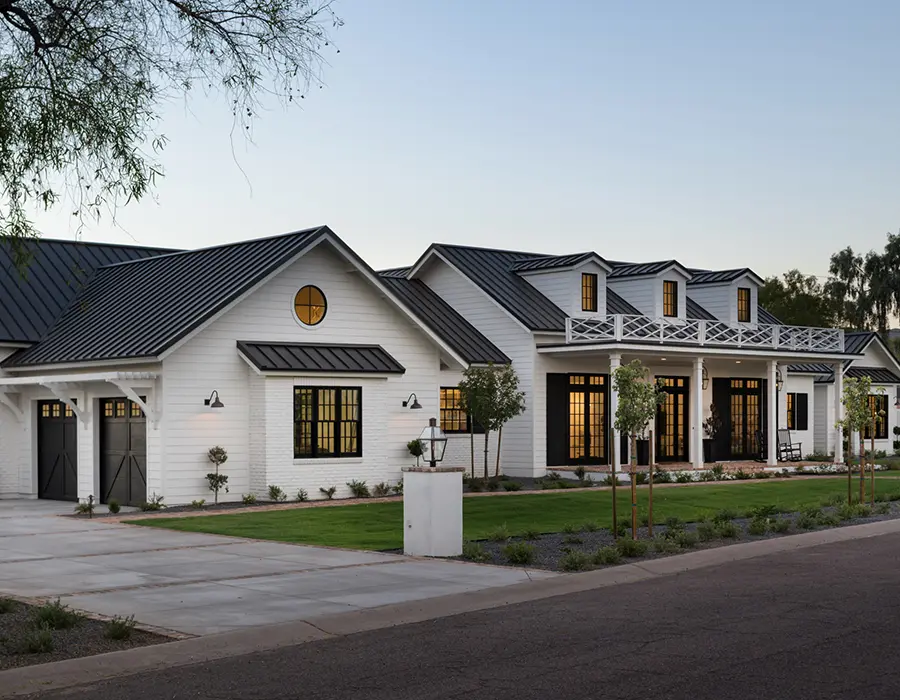 A Gorgeous Home Year After Year
Your home is probably your most significant investment, so keeping it in top condition is essential. Exterior painting is one of the most important things you can do to protect your investment.
The exterior of your home is also a reflection of your style and personality, so you also have the chance to get creative with your home's look.
With top-of-the line products and a detailed approach, we'll help you restore and protect your home's exterior and make it the beauty of the neighborhood.
Protect your home and give it a new look with these upgrades:
This Is How Your Home Can Look
Stay In The Know With Your Exterior Painting Project
In Arizona we suggest you should be thinking about painting the exterior of your home every 5-7 years. While certain colors, material choices, and landscape conditions may reduce or extend this time frame, an intentional walk around your home will let you know when it is time! Signs of peeling, cracking, fading, chalky surfaces or any raw materials exposed are a key indicator that an exterior paint is recommended.
A full exterior painting for a 3000 sq. ft. home in Arizona starts at $8,000 and can go up to $13,000+ depending on your color selections and the specifics of your home. We'll help you choose the best option for your home and provide you with an exact quote for your exterior painting project.
As with any painting job, excellent prep work is mandatory. We start by pressure-washing your home's exterior, masking windows, lights, and floors. We professionally address any stucco or siding repairs, touch up the caulking and seal as needed, and apply prime as necessary. After the paint is complete, we cleanup the space and perform a final walkthrough.
The average 3,000 square foot exterior can be painted within 4-5 days depending on prep work, necessary repairs, and color placement.
While there are many great choices for exterior painting on your home, we prefer and stand by Dunn-Edwards and Sherwin-Williams premium lines of paints for their durability, color retention, overall appearance, and vast color selections. The brutal sun elements in Arizona make it crucial to choose higher quality paint to avoid costly damage to your home and premature unsightly fading.
As long as we have access to all exterior areas of the home, you don't need to be present while we paint. To ensure a fast unfolding of your project, it is preferred that our teams are left to complete their scope of work with limited interruption.
A Pricing Guideline For Your Exterior Painting Project
Before
After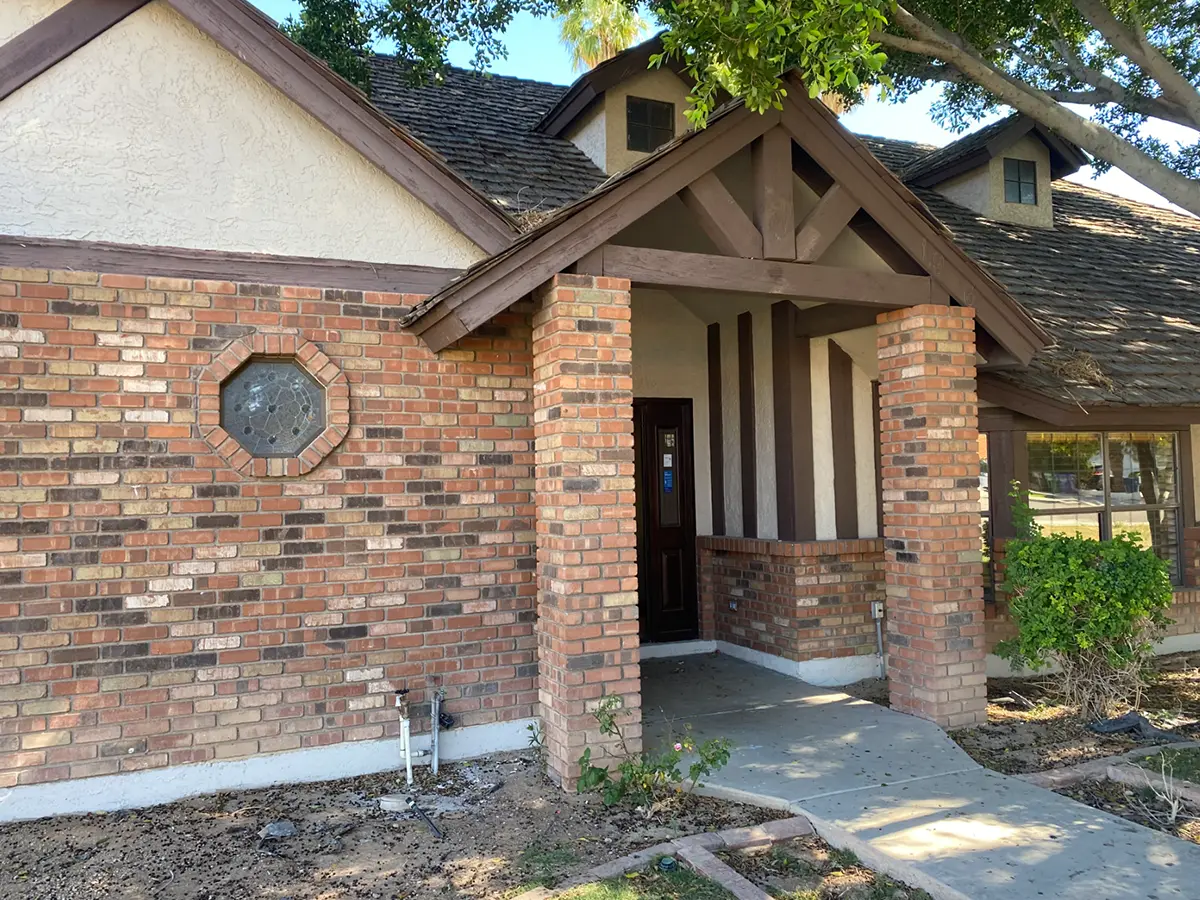 Exterior Painting In Phoenix, AZ
This 3300 ft² exterior painting project included:
The project was quoted at $14,796 where the most expensive items were the prep and primer due to age of previous paint job.
Before
After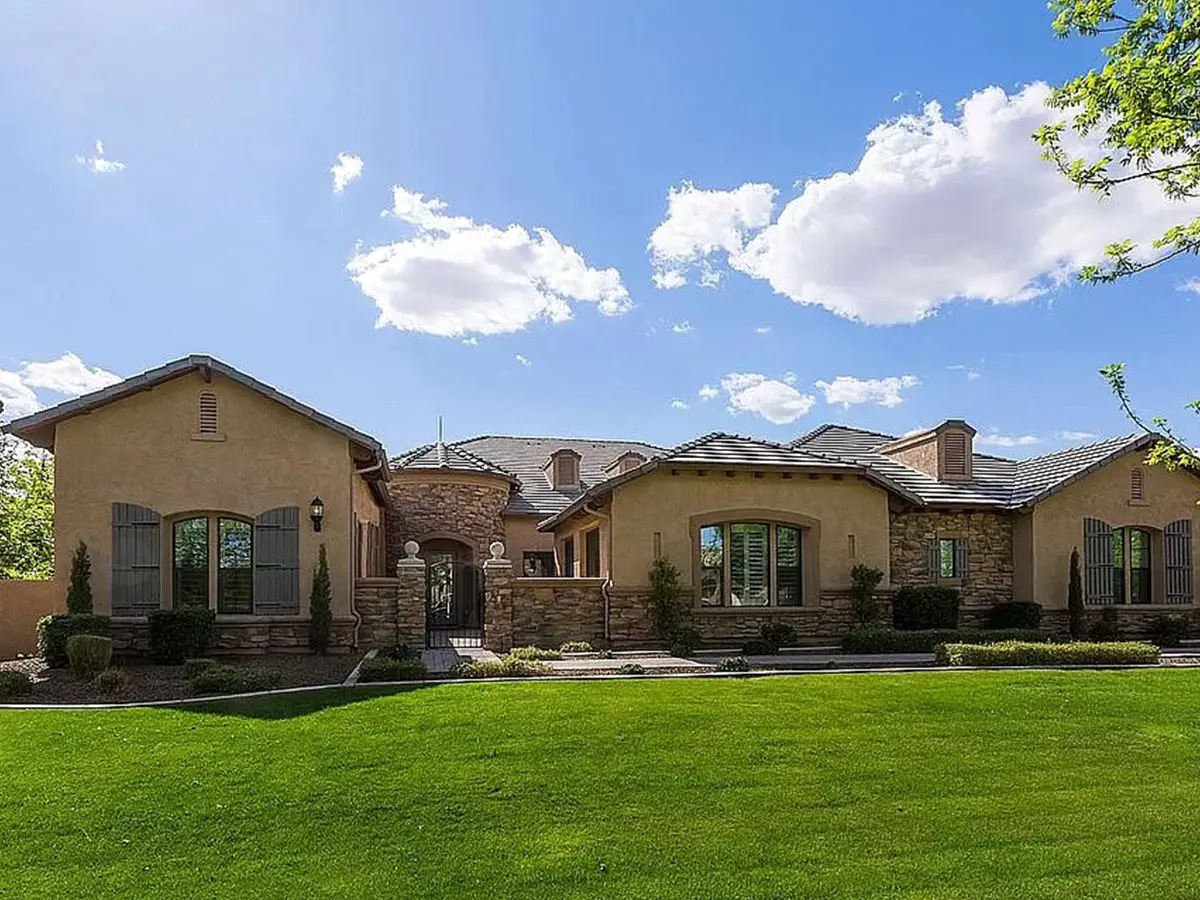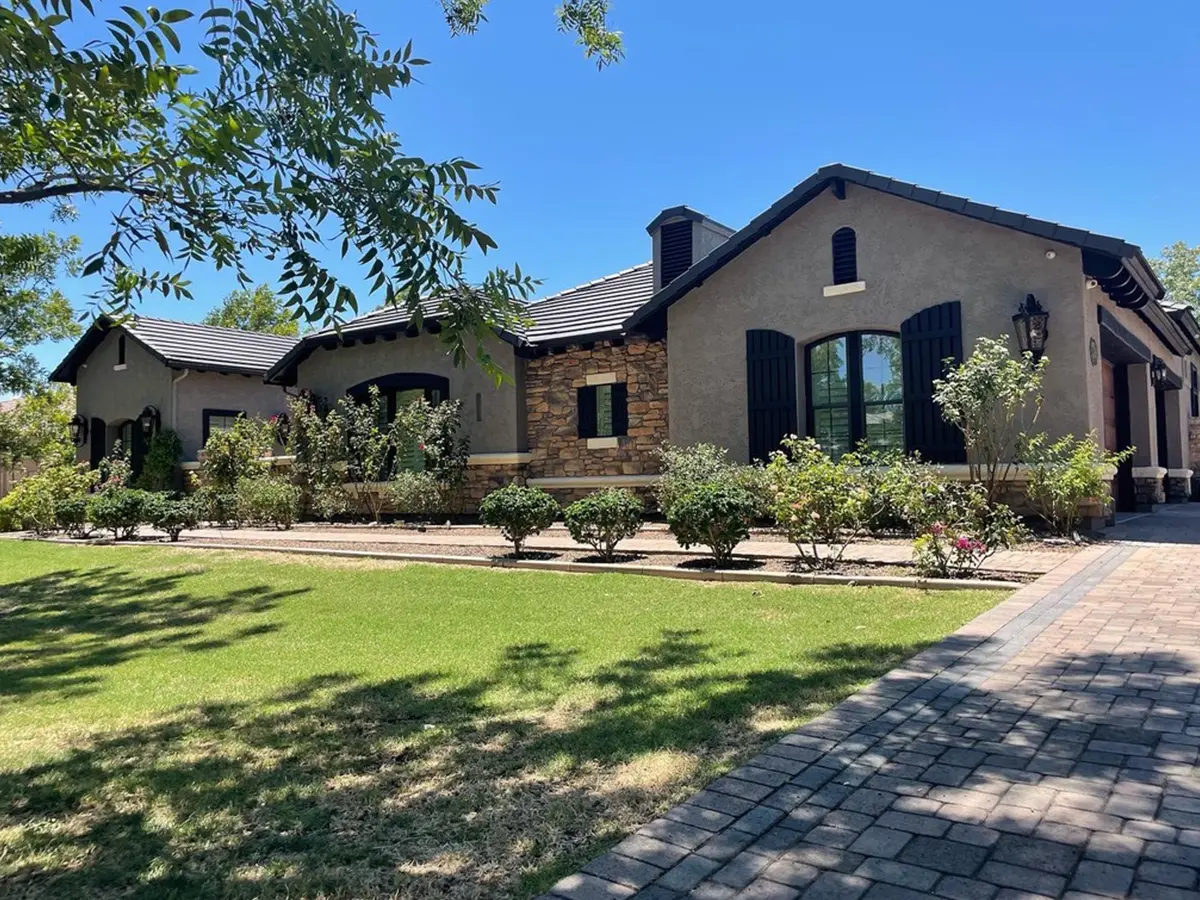 Complete Exterior Painting In Queen Creek, AZ
The project was quoted at $24,785 where the most expensive item was the roof painting.
Before
After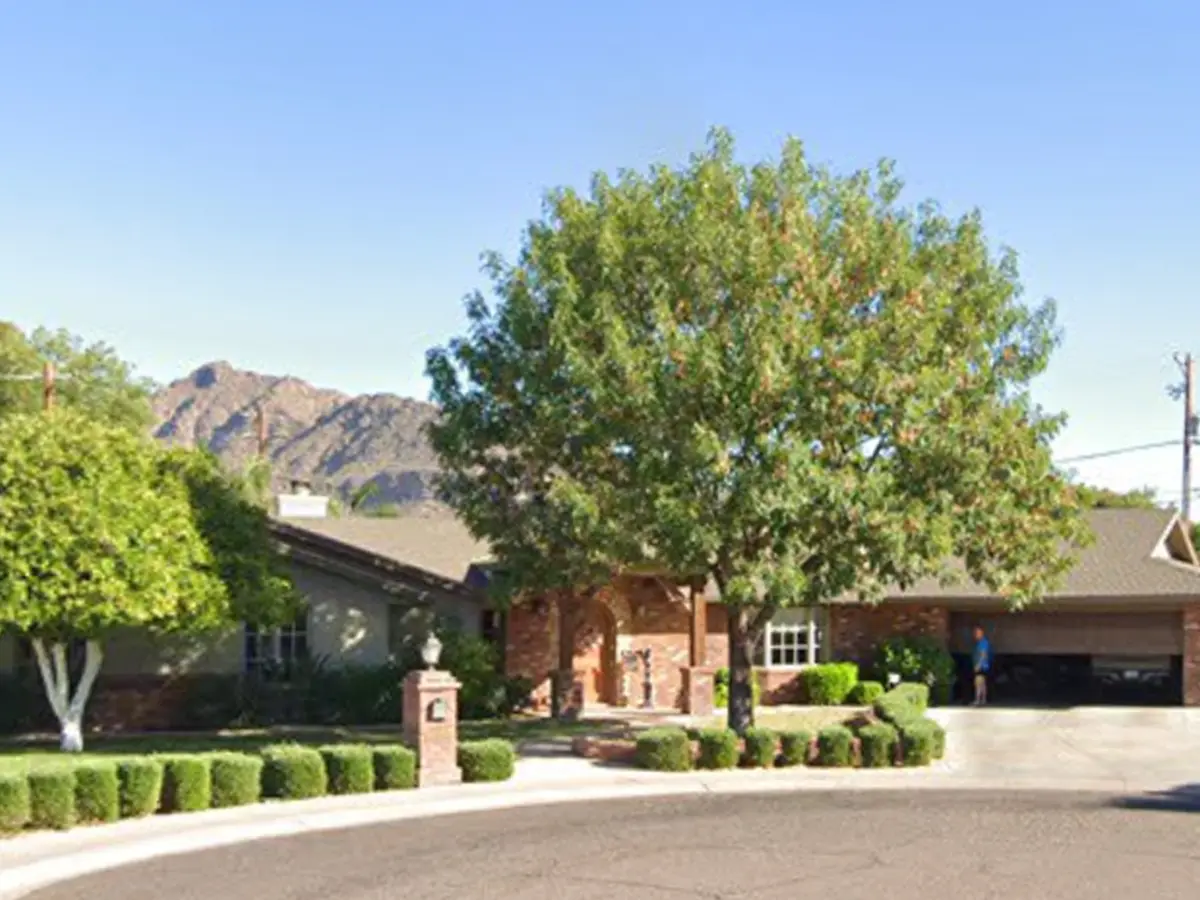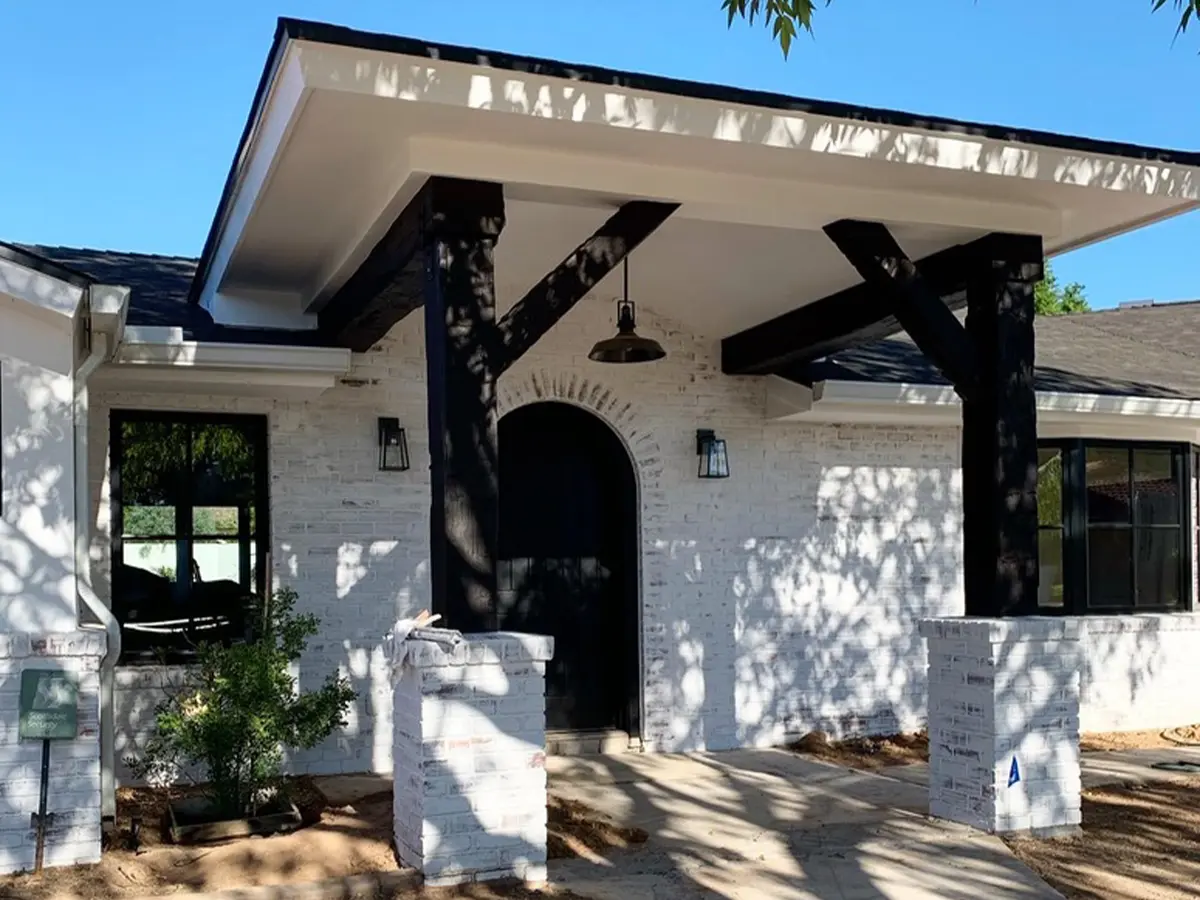 Exterior Painting With Limewash In Arcadia, AZ
The project was quoted at $17,210 where the most expensive item was the limewash and staining.
Average Exterior Paint Completed In Under A Week
A High-End, High-Touch Approach To Your Exterior Painting Project
Enjoy the best solutions for your home's exterior and precision in every inch. Our simple process ensures you get what you need on time, on budget, and with complete transparency.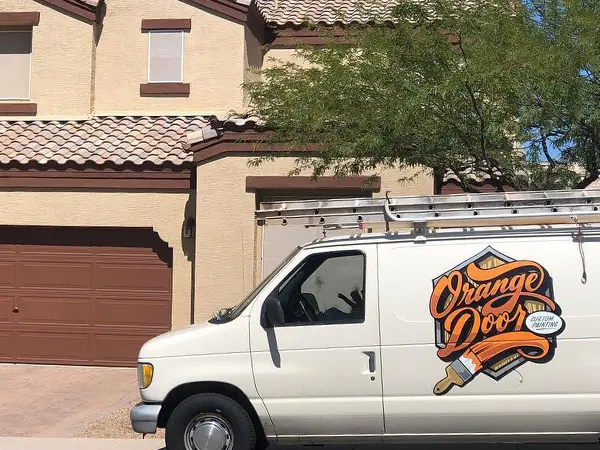 We help you define the vision and look of your home.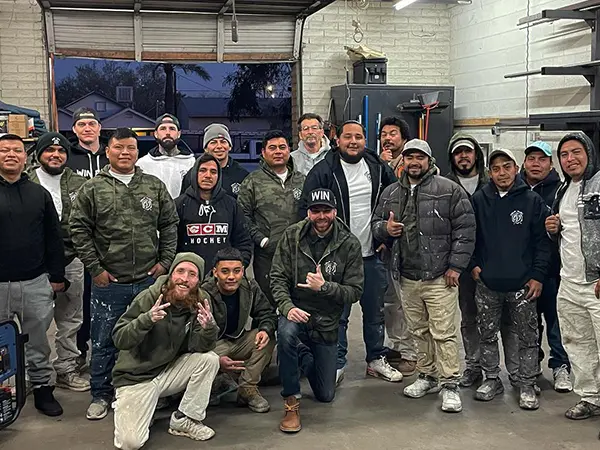 We show up and get to work as scheduled.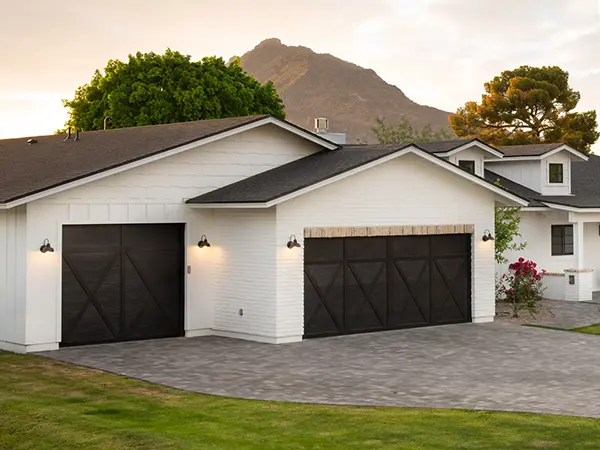 Enjoy your refreshed and protected home exterior.
100% Invested In The Success Of Your Project
800+ Homeowners In Arizona Trusted Us With Their Homes
I have used Orange Door Custom Painting to paint the exterior of two of my homes.
This is a first class company from start to finish.
The owner Dustin was always quick to respond when needed.
His crew was always on time, and was very clean, polite and did an exceptional job of prepping and painting both of my homes.
I am a detail freak and these guys exceeded my expectations!!
I walked around the exterior of my entire house when they were done and couldn't find any issues whatsoever.
I give Orange Door, Dustin and his crew my highest rating, and highly recommend this company to anyone wanting a totally professional company to paint their home.
Great job guys!!
I am very pleased that I chose Orange Door painting to paint the exterior of my home. I got 4 qualified bids and although Orange Door was not the cheapest, they were "in the ballpark." I chose them because of the professionalism of the owner (Dustin) and the confidence he left me with that they would do a great job.
He was responsive and prompt with his quote. The quote was very detailed and spelled out the scope of work. The quote included the brand and type of paint they would use and they even guarantee their work and come back once a year for touch ups if needed.
The crew was clean cut, respectful and open to me checking on their work throughout the process. They did an excellent job of prepping (which is critical) and they finished everything in to days.
When they were done my house looked great and everything was cleaned up so well, you couldn't tell they had been there. I confidently recommend Orange Door if you need your house painted. I understand they do commercial too.
The crew that painted our whole exterior was great!
They were meticulous and went the extra mile with the little details.
We have a cable line that runs along the back of the house and they painted it to match the different colors of the walls it is attached to. Who does that????
Also, they tape everything off and clean everything up, so there is no paint drops or anything anywhere it shouldn't be.
The price was very reasonable too! Over the few days our house was getting painted neighbors were raving about the new paint job and taking down Dustin's phone number.
The Best Exterior Painting Service For Your Home
Enjoy your average full home exterior painting project in under a week.
Unmatched Benefits Of Working With Us
The integrity of your home's exterior is important, so why postpone your exterior painting project? While others take weeks to respond and months to schedule, we'll get back to you within one business day and get started on your project in no time.
Painting is my family's legacy for three generations. Our team counts 17 in-house craftsmen with over 100 years of combined experience in the industry. Enjoy a quality paint job backed by a 7-year warranty.
Some of the greatest paint companies are located in Arizona. Despite today's material shortages, we have access to the greatest locally sourced materials, allowing your exterior painting project to move quickly.
Safeguard Your Home's Exterior With A Quality Exterior Paint
Our detailed approach guarantees a result you'll love.