Custom cabinet painting services for homes across Paradise Valley, Phoenix, Scottsdale, And More Of Arizona
Scroll down to discover cabinet painting options, process, and pricing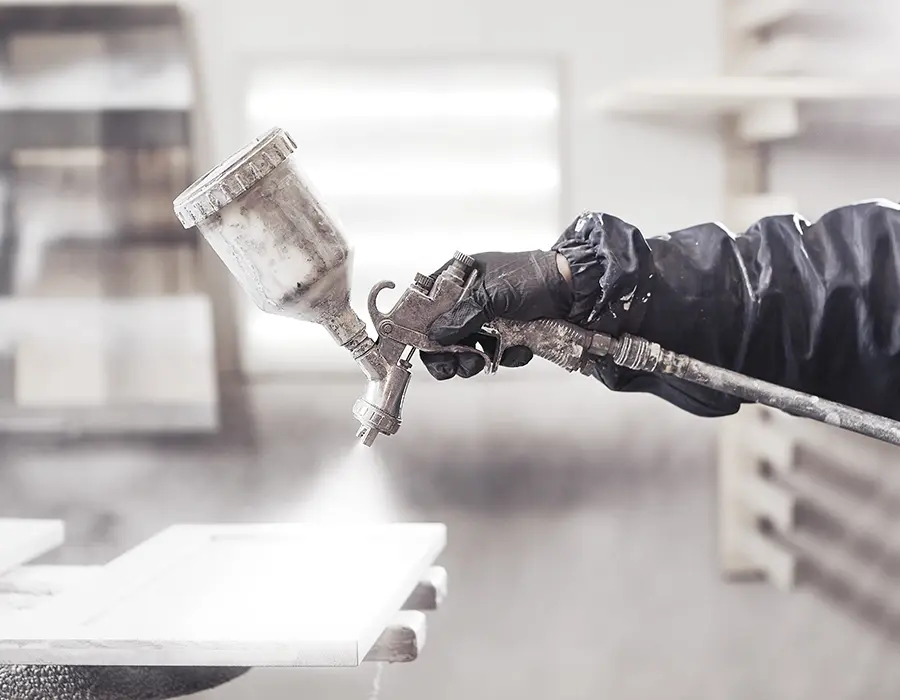 Transforming Tired Cabinets into Radiant Marvels
Want a kitchen you can be proud of every time your family gathers for breakfast? We turn ordinary kitchens into extraordinary spaces through the transformative power of professional cabinet painting.
The once tired and worn-out cabinets undergo a stunning transformation, now showcasing a glow that breathes new life into the entire room.
If you want a kitchen makeover that seamlessly blends style and affordability, you're in the right place. Our dedicated team of expert painters is here to bring your vision to life, returning your cabinets to their former glory.
Don't lift a finger and let us offer you:
Want Cabinets That Look Like These?
Common Cabinet Painting Questions, Answered
There is no right or wrong answer here, as it depends on your needs and budget.
Painting is cost-effective, allows for style updates, and works for cabinets in good condition. Replacement may be necessary for significant damage or layout changes.
When it comes to painting kitchen cabinets, latex paints, especially water-based acrylic paints, are often the top choice.
They offer several advantages such as no chemical odor, water-resistance, and easy clean-up.
These qualities make them ideal for a kitchen environment where cleanliness and convenience are important.
You'll be glad to know that a wide range of cabinet materials can be successfully repainted to give your kitchen a fresh look!
Wood, wood laminate, veneer, fiberboard, and even metal cabinets can all be painted without difficulty.
However, if you have plastic laminate or thermofoil cabinets, they may require special paints and techniques to ensure the paint adheres properly.
Rest assured, our experts will guide you through the process and help you achieve beautiful results, no matter what type of cabinets you have!
Yes, MDF cabinets can be painted. MDF is a popular material used for cabinets due to its affordability and smooth surface.
However, since MDF has a porous nature, proper preparation is crucial for achieving a successful paint finish.
It's important to clean, sand, and prime the MDF cabinets before applying paint to ensure good adhesion and a smooth, durable finish.
Yes, there are differences between cabinet paint and regular paint.
Cabinet paint is specifically formulated to meet the unique requirements of kitchen or bathroom cabinets, which are subjected to daily use, moisture, and potential exposure to spills and splatters.
These paints are designed to provide enhanced durability, excellent adhesion, resistance to chipping, and easy cleaning.
When professionally painted kitchen cabinets are properly cared for, they can typically last between 8 to 10 years, offering a long-lasting and refreshed appearance to your kitchen.
A Pricing Guideline For Your Cabinet Painting
Before
After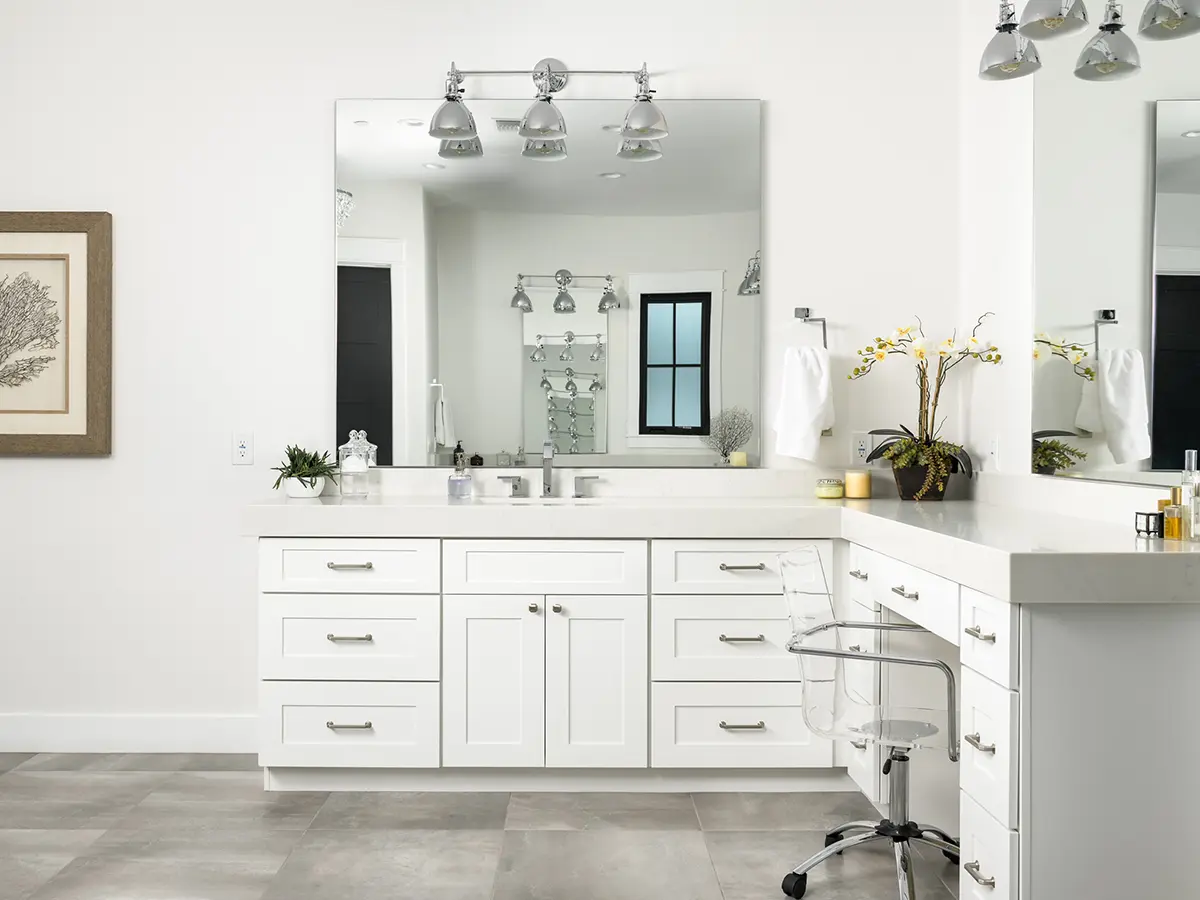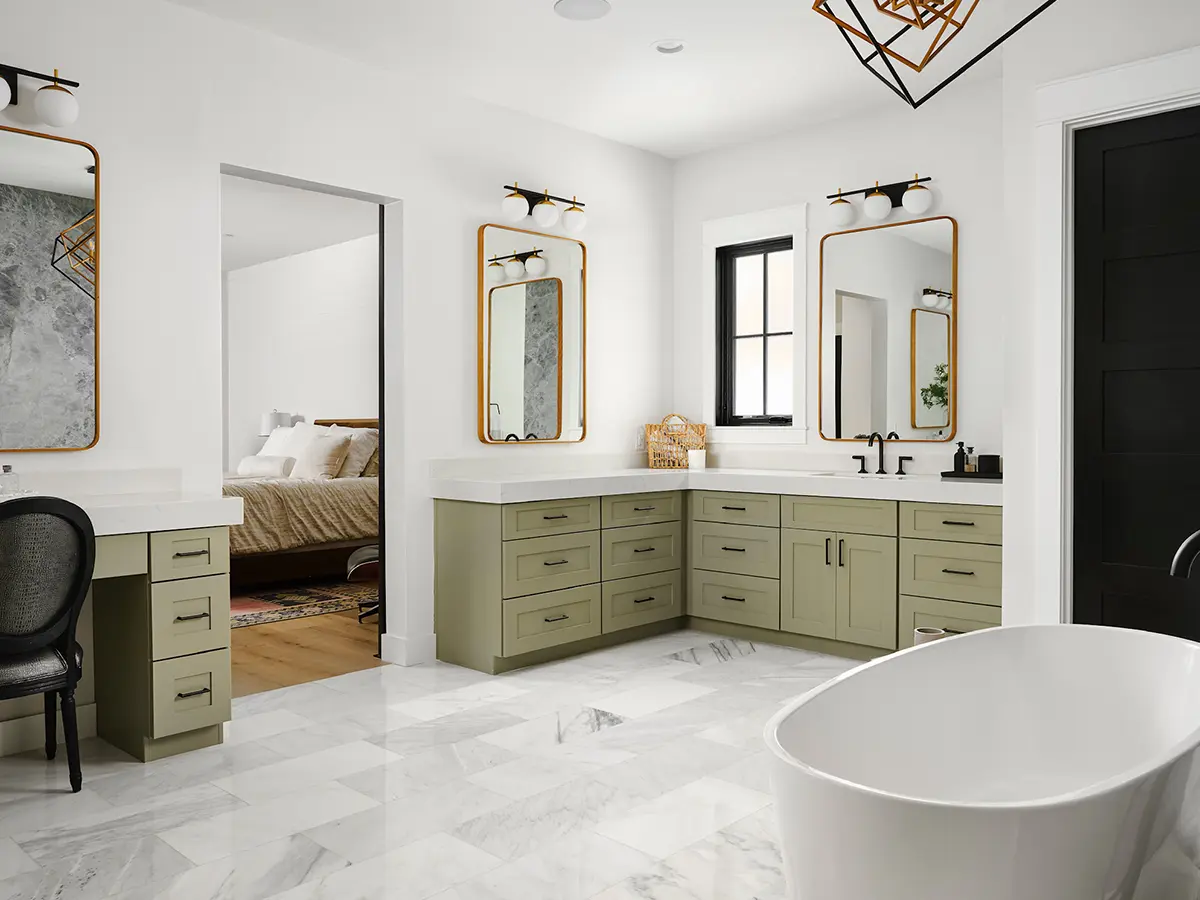 Master Bathroom And Cabinet Painting In Arcadia, AZ
For this 150 ft² interior painting project, we included:
The total quote for the project amounted to $2,986, with the highest-cost component being the cabinet refinishing.
Before
After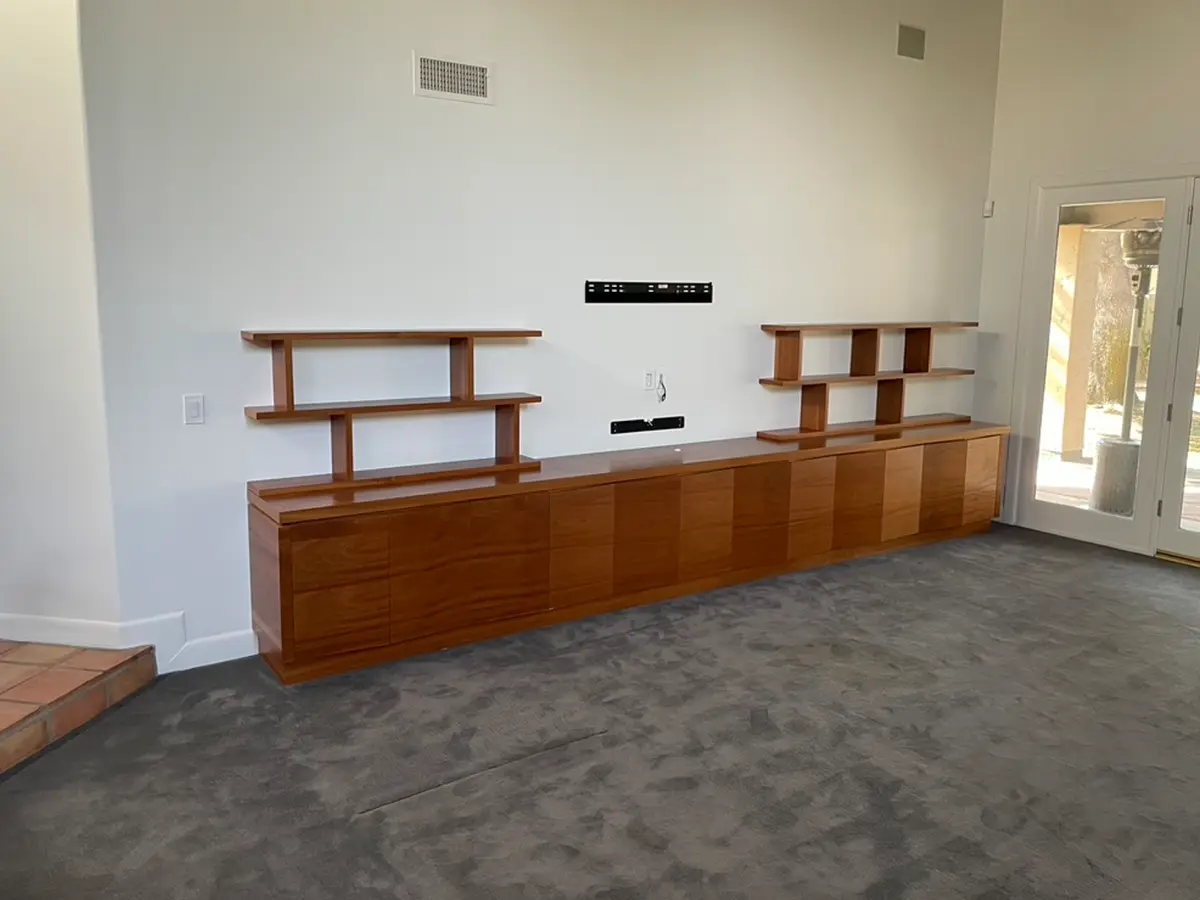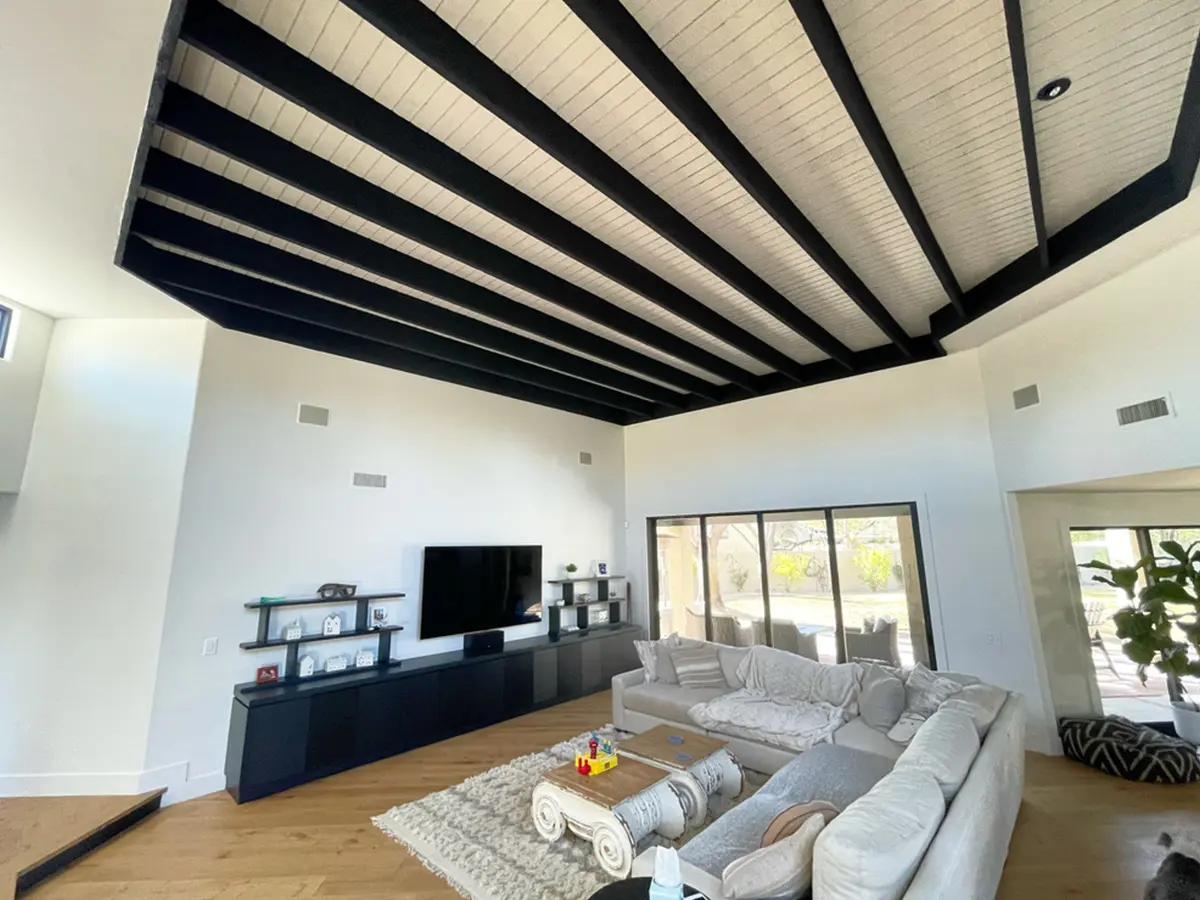 Full Interior Painting Project In Paradise Valley, AZ
For this 4400 ft² interior painting project, we integrated features such as:
This detailed project was quoted at $24,380, with cabinet painting and accent paint locations costing the most. 
Before
After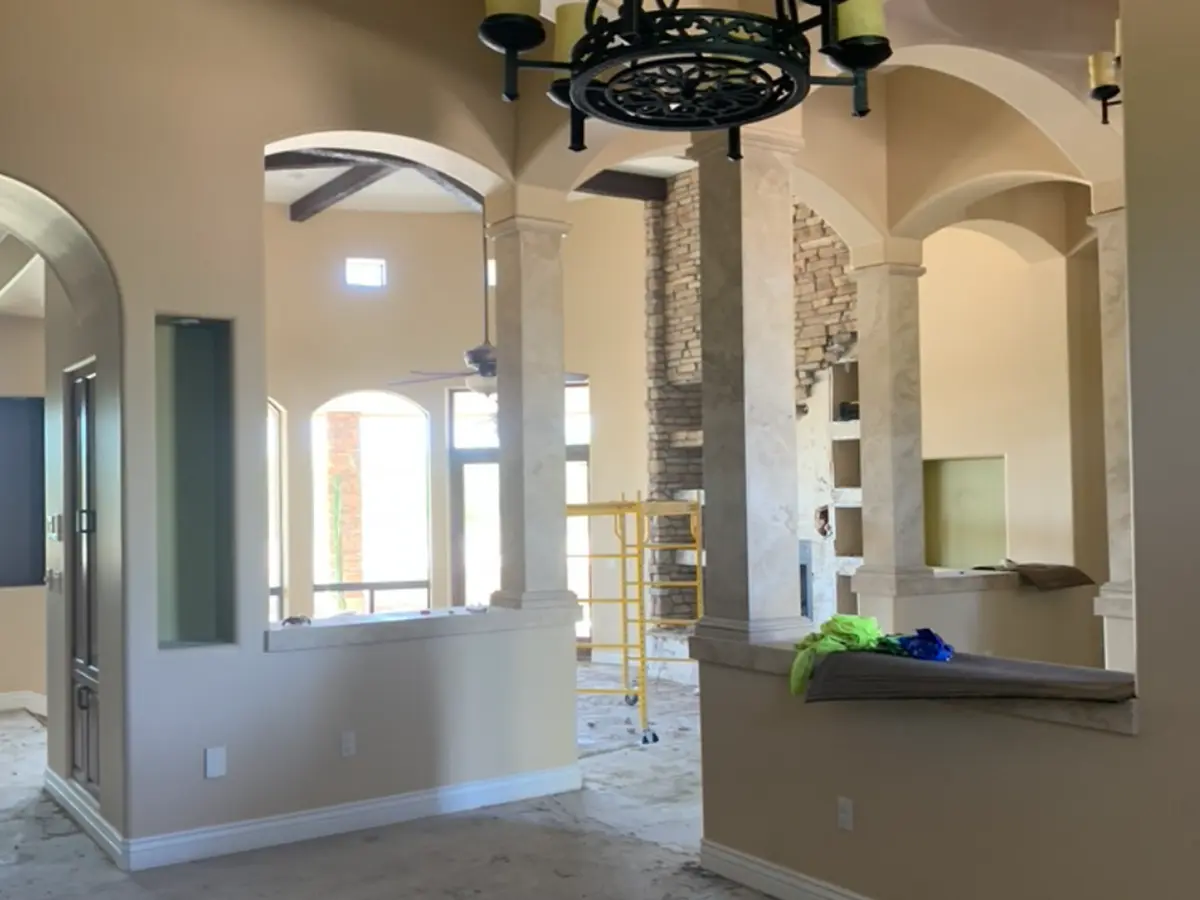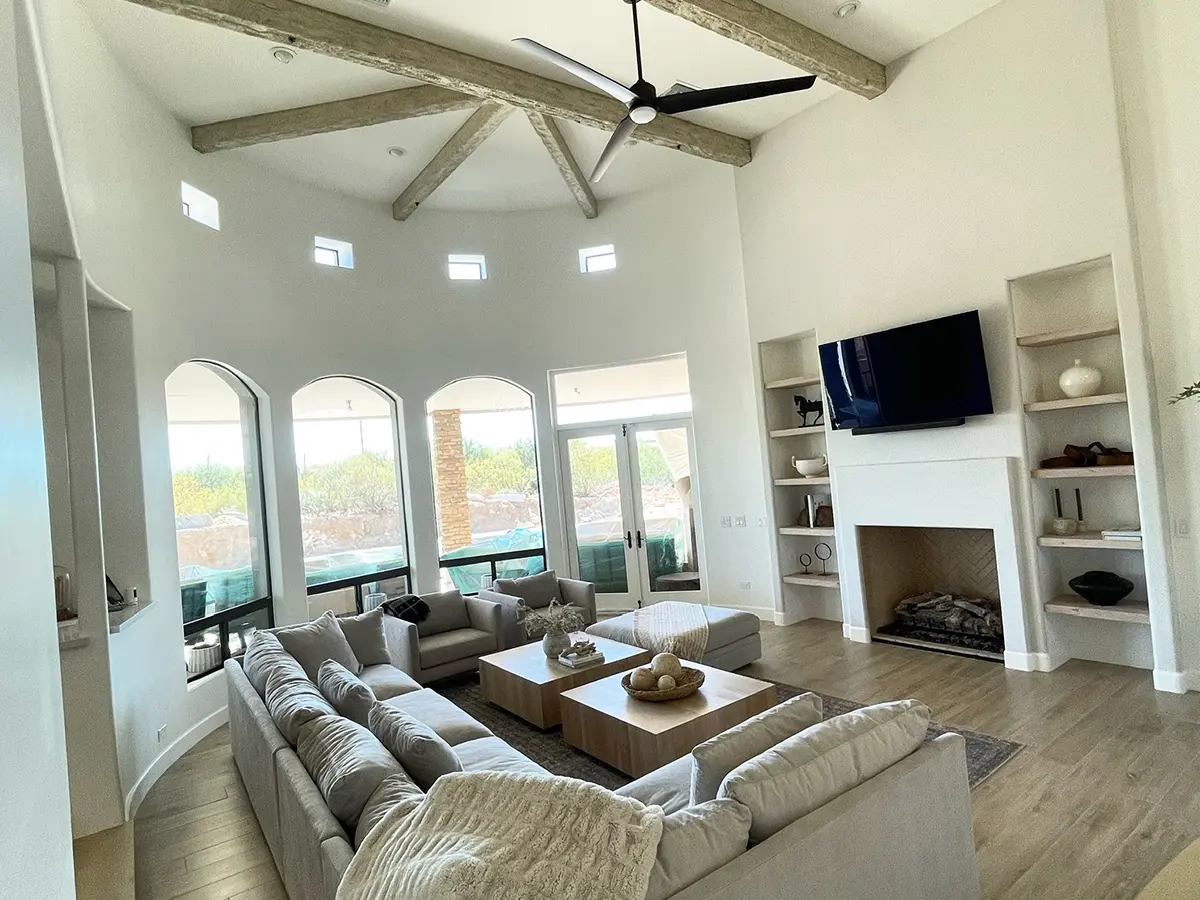 Full interior painting In Chandler, AZ
This 3800 ft² interior painting project included:
The project was quoted at $25,825 where the Roman plaster was the most expensive item.
The 3-Step Process For Long-Lasting Cabinet Paint
We work with the best paint brands and deliver painting solutions you can be proud of.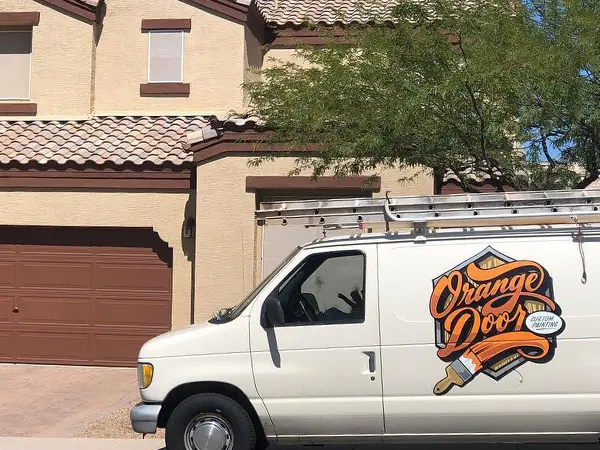 Talk to us about what you want your new cabinets to look like.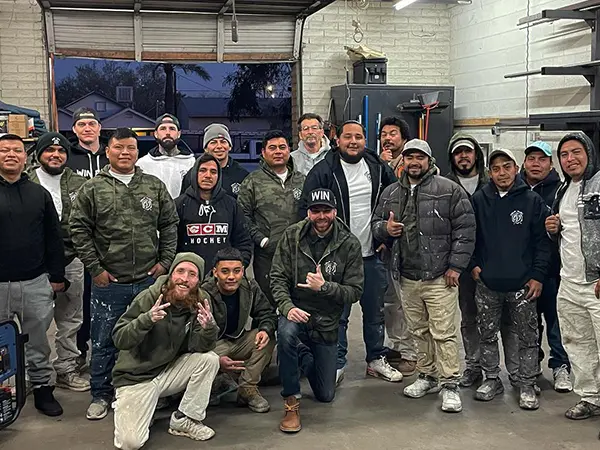 We get the work done fast without compromising quality.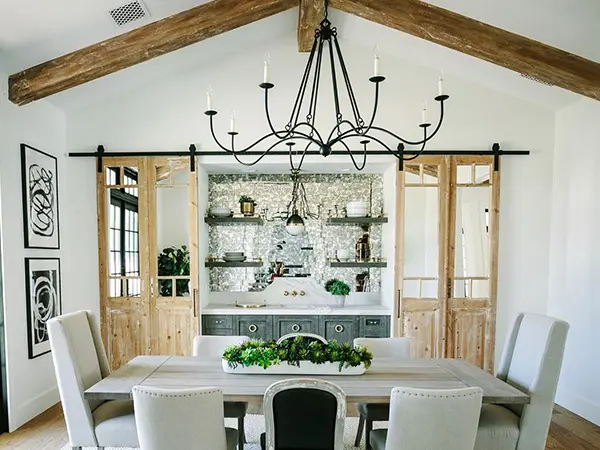 Reclaim your home space with beautiful freshly-painted cabinets.
Make An Investment That Works In Your Favor
See Why Homeowners Just Like You Loved Our Work
Dustin, his brother and his team were wonderful! We wanted to have our entire home painted, in a very short period of time (less than two weeks) while we were out of the country – and his team pulled it off!!
They advised us well, did as many walk-thru's as needed, were always free for text/calls and questions and helped completely transform our home!
Highly recommend!! Also, best part, you get quality work for a reasonable price 🙂
Our experience with Orange Door Painting is nothing less than exceptional. This company knows how to get the job done.
We were very impressed with the knowledge, work ethic, attention to detail, very affordable price, and efficiency of how the job was done.
If one is looking for painting to be done right, we highly recommend Orange Door Painting. Thank you for a job well done!
Orange Door is the perfect blend of quality and speed.
They don't sacrifice quality for deadlines, but will get the job done on time and surpass the level of detail that other paint companies will.
They care about your home or business and we will call our new friends anytime we need anything done.
We called them on a whim and they showed up within a few hours and did an amazing job. Thanks Orange Door!
Enjoy A Personalized, Hands-Off Interior Painting Experience
Your average room interior completed in one day
Cabinet Painting Services that Make Your Like Easier
Enjoy open and transparent communication throughout your project. Stay informed and involved every step of the way for peace of mind.
No matter the project size or complexity, we uphold the highest standards of quality. Every project is treated like a million-dollar endeavor. 
Our skilled team stays updated with industry trends and techniques, guaranteeing flawless execution of your project with precision and expertise.
Let's Make Your Cabinets Look Like New
Employ the cabinet painting services that will always work in your favor.