Customizable and durable epoxy garage floors for Paradise Valley, Pheonix, Scottsdale, and more of Arizona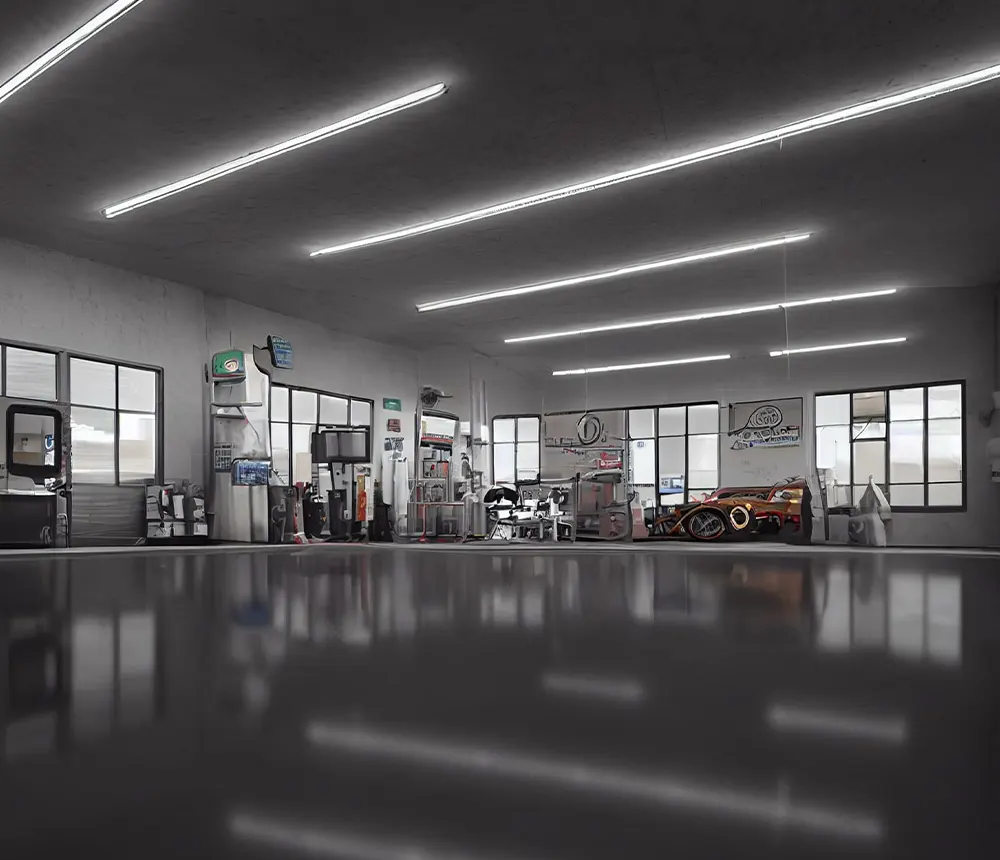 Scroll down to discover epoxy garage flooring options, process, and pricing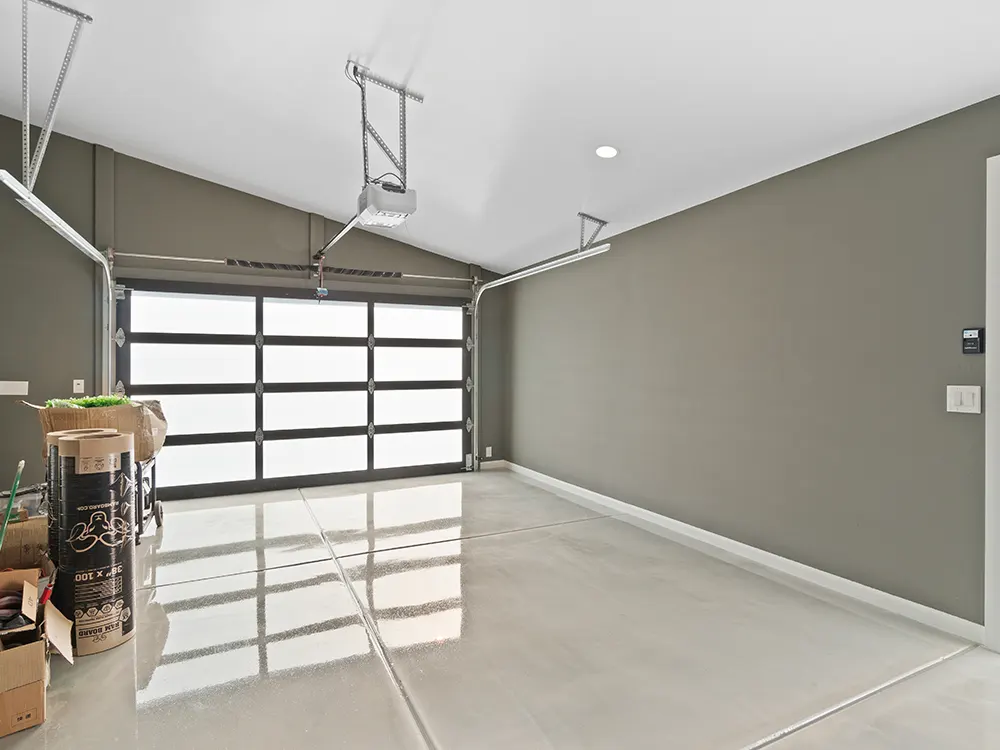 Enjoy A Slip-Resistant And Highly Durable Garage Surface
Epoxy floors are the perfect solution for anyone looking to give their garage space a sleek, modern look while creating a highly resistant surface.
Epoxy flooring is proven to be resilient to a variety of chemicals such as motor oil, gear oil, gasoline, and even acids – making it the perfect choice for a garage floor.
No matter what type of car you own or the project you're tackling in your garage, you can rest assured your surface is prepared for any scenario after an epoxy floor coating.
Get a durable, personalized floor with these epoxy upgrades:
Modern Methods That Greatly Improve Your Garage Surface
A garage epoxy floor involves the installation of a low-maintenance synthetic resin layer on top of your garage concrete floor for protection, repair, and aesthetic purposes.
All our epoxy garage floors are covered in an exceptional primer coat to guarantee a long-lasting surface. Premium primer does come with an additional cost of a few hundred dollars, so not all contractors use it. At Orange Door, we're dedicated to ensuring you won't have to worry about replacing or repairing your garage floor for decades, so we only use the best materials.
To lock-in the color of your garage floors and add even more durability, we regularly apply a second coating layer with an ultraviolet-stable covering (polyaspartic flooring). Your garage floor will be virtually indestructible!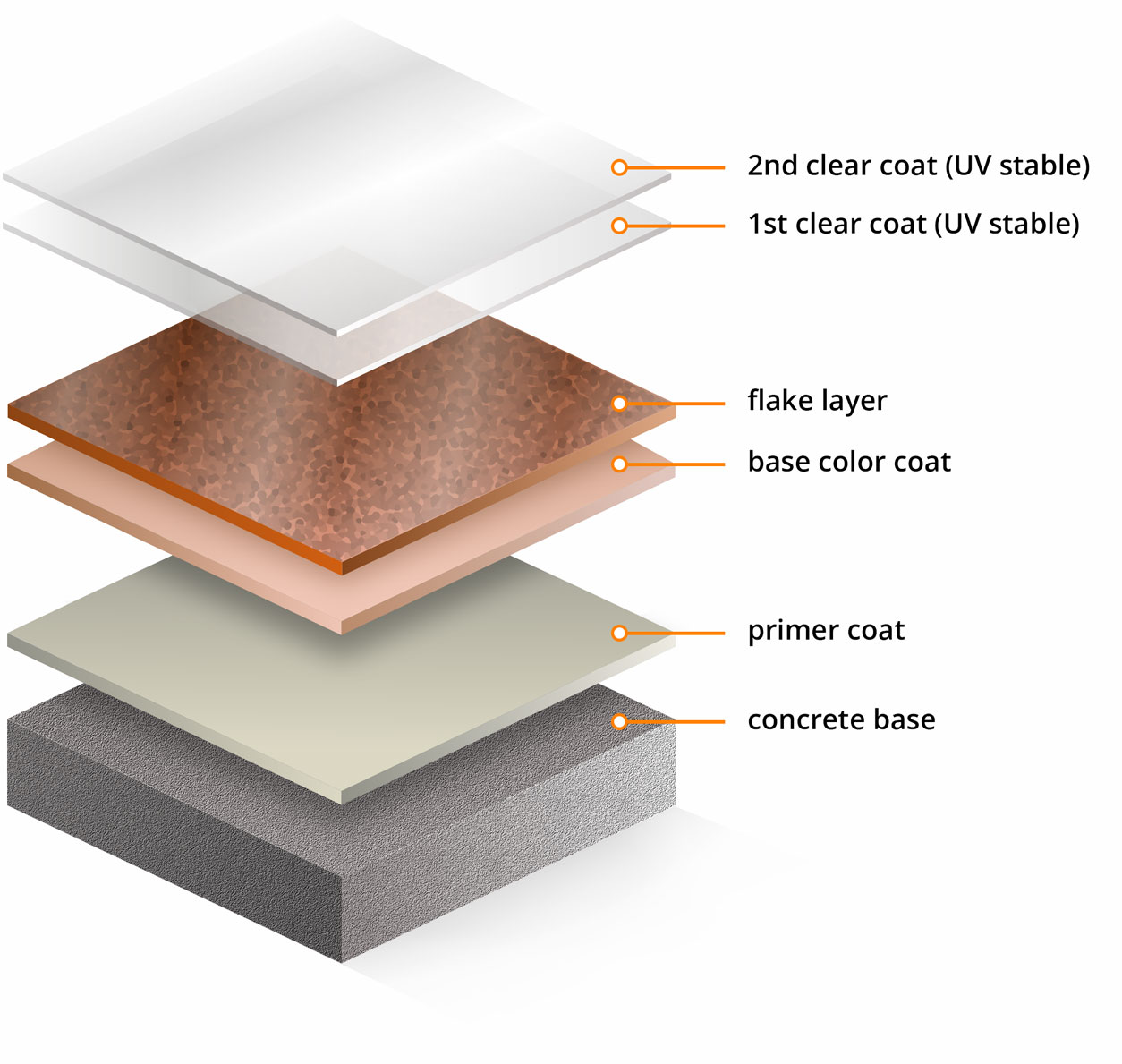 This Is How You Can Upgrade Your Garage Floors
Having the proper epoxy flooring professionals on board may make all the difference since a tiny error during the application process made by an untrained professional can lead to higher costs for homeowners.
Inexperienced floor resurfacers may cause bubbles or blisters in the floor, requiring professional addressing and possible repairs. If you want a flawless application and results that last, hiring one from the start is preferable, as repairing a botched work is time-consuming and expensive.
Whether you require epoxy flooring for your garage or indoors across Paradise Valley, the cost will vary depending on various factors. On average, 500-square-foot setups may range from $2,500 to upwards of $3,500+, depending on what selections work best for you.
Our comprehensive service starts with a rigorous diamond-grinding and cleaning of the surface. After drying, we apply the first primer coat and finish with a base color layer. To add to your desired look, you can opt for either metallic pigments, flake/chip broadcasts, or inlay graphics as an optional third layer.
We finish with a premium two-layer polyaspartic coating to ensure the color is secured and your floor is complete. We include comprehensive cleaning until it's immaculate, as well as an individual tour of the area.


How To Protect Your Investment: The Dangers of Cheap DIY Garage Epoxy Flooring
Don't take your chances on underpriced epoxy flooring services that can lead to enormous repair costs down the road. The most common issues with a bad epoxy flooring job can be avoided if you work with a professional.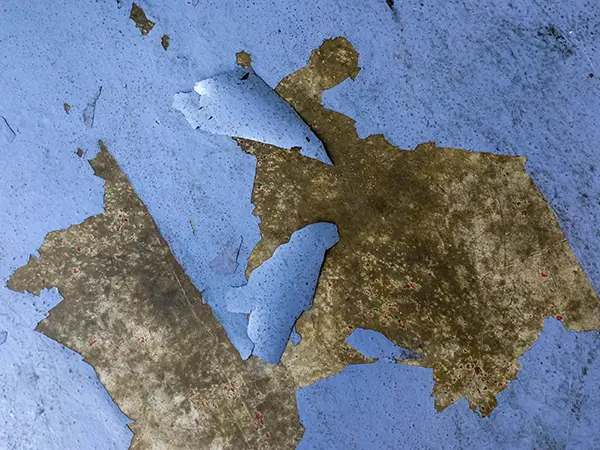 With poor surface prepping and improper mixing comes delamination. Not to mention the many flooring "handymen" who paint over your existing floor instead of applying layers of actual epoxy coating.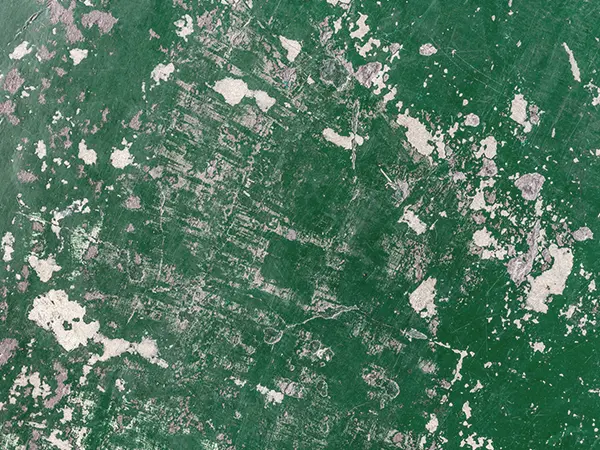 A cheap epoxy floor is almost guaranteed to lack an UV-protection coating layer. Without it, the color of your floor will fade due to sun exposure. Though functional, a discolored epoxy flooring is upsetting.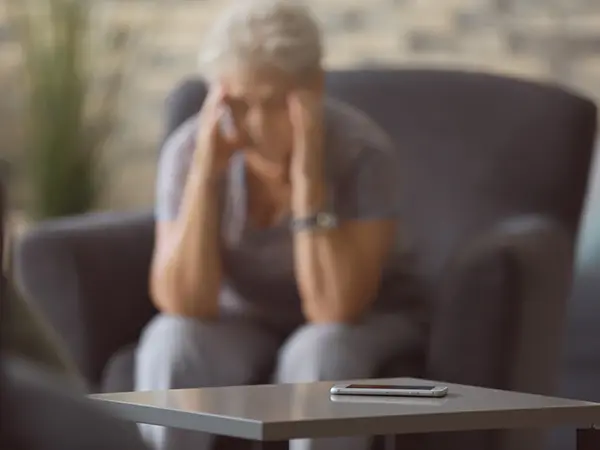 Shady companies will leave you dealing with the consequences of a sloppy epoxy flooring job alone, with no one to reach out to.  A true flooring professional communicates constantly and follows up periodically.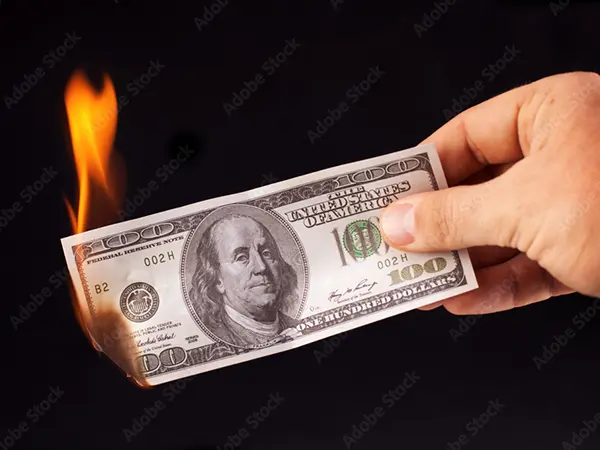 If poorly done, your "new" floors will last less than a year. Over a decade, your cheap floor will actually end up costing you hundreds of dollars more in repairs than if you invested in a lasting solution from the start.
There is nothing as expensive as a cheap floor that costs you double the money and lasts just a few months. Let's take care of your epoxy floor the right way.
A Pricing Guideline For Your Garage Makeover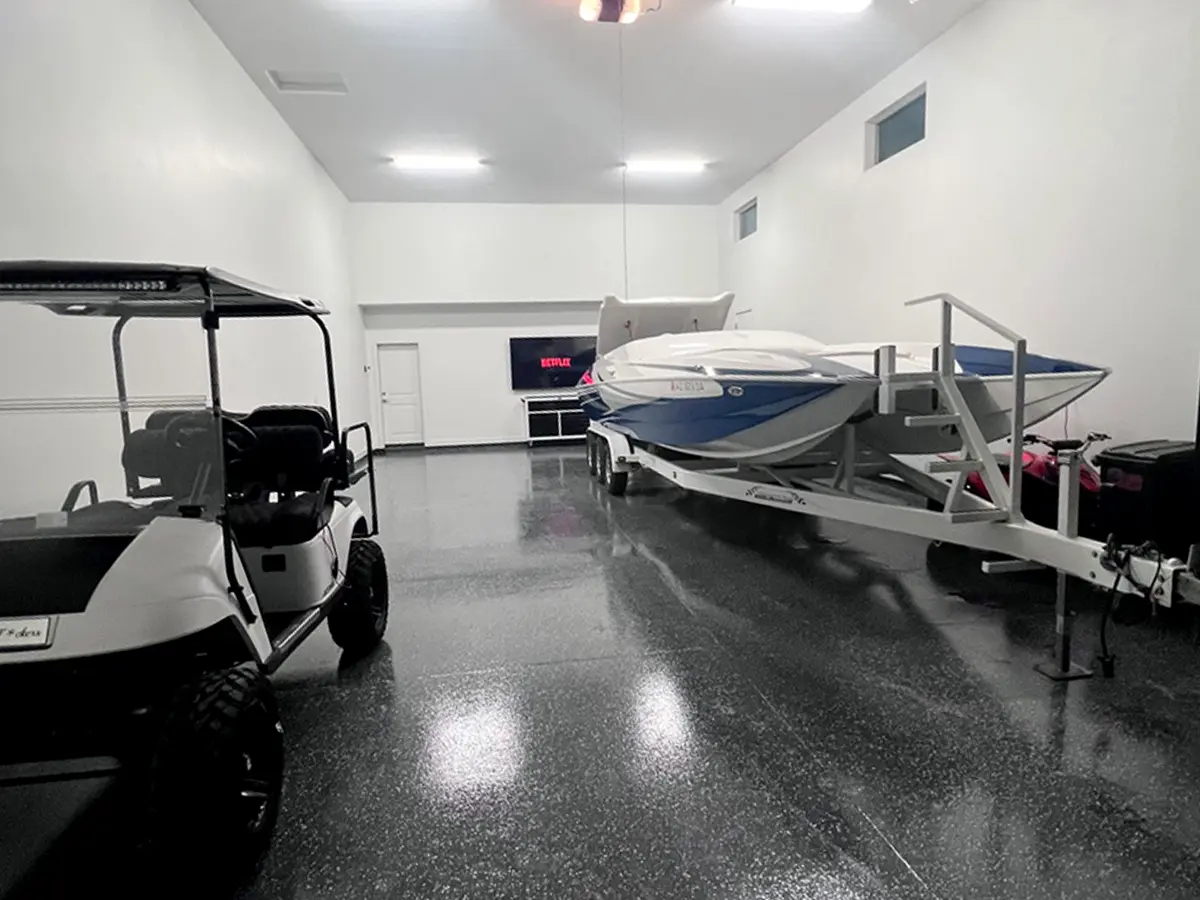 Epoxy Garage Flooring in Rio Verde, AZ
This 966 ft² epoxy flooring project included:
The project was quoted at $5,676 where the most expensive item were the Polyaspartic UV-stable layer materials.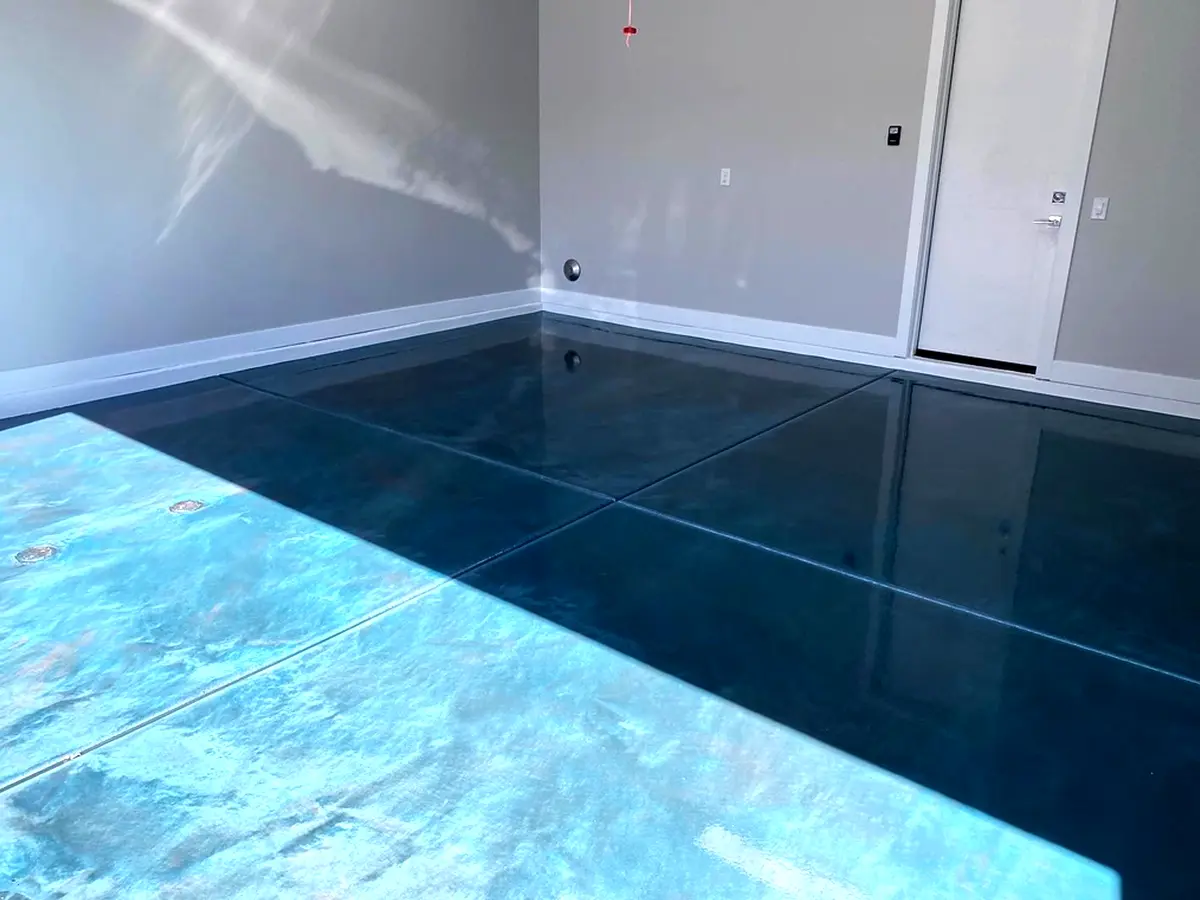 Metallic Epoxy Flooring Garage in Phoenix, AZ
This 440 ft² epoxy garage flooring project included:
The project was quoted at $3,080 where the most expensive item was the metallic pigment.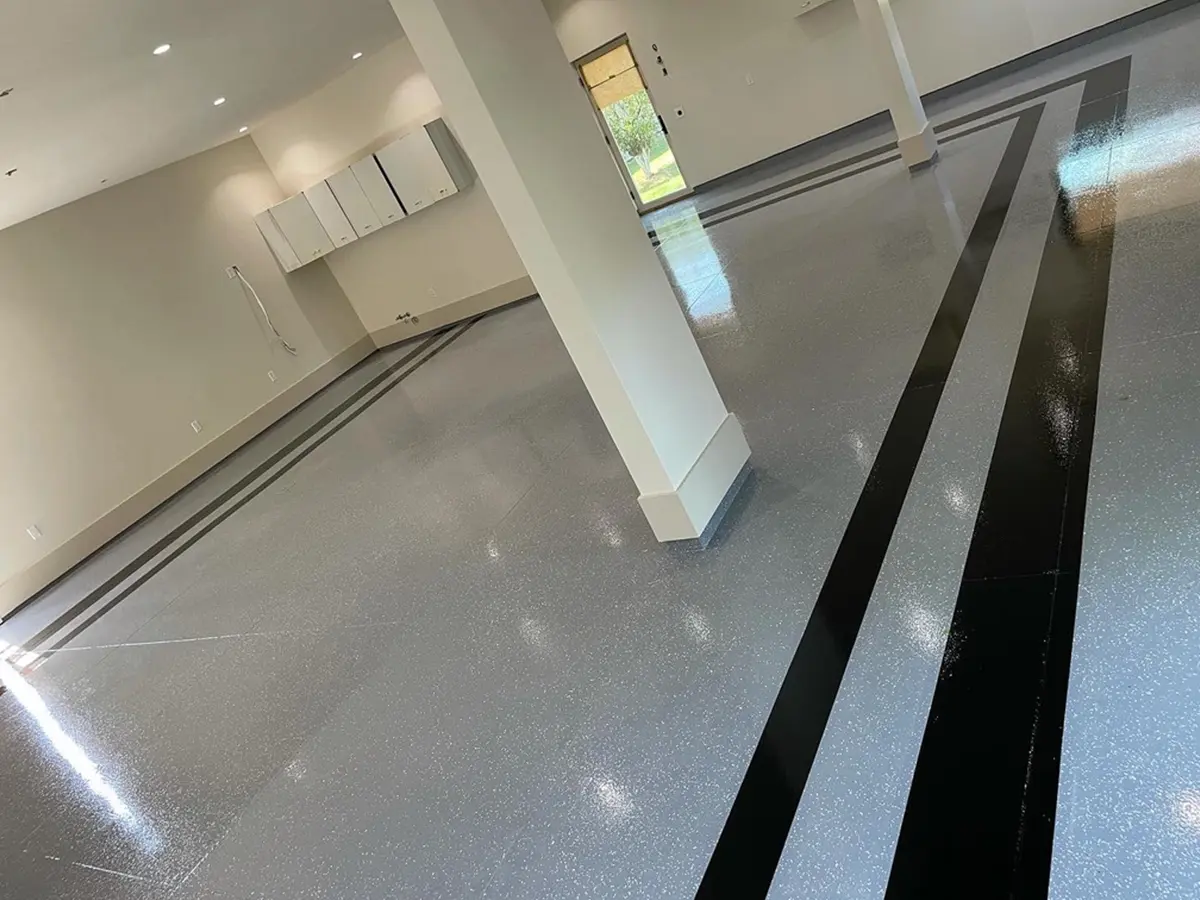 Anti-Slip Garage Epoxy Flooring in Paradise Valley, AZ
This 850 ft² garage epoxy project included:
The project was quoted at $5,950 where the most expensive items were the custom layout and product choice.
A Fast Process Towards Your Epoxy Garage Floors
Our straightforward process ensures a fast epoxy floor delivery that doesn't go over budget and allows for total transparency throughout.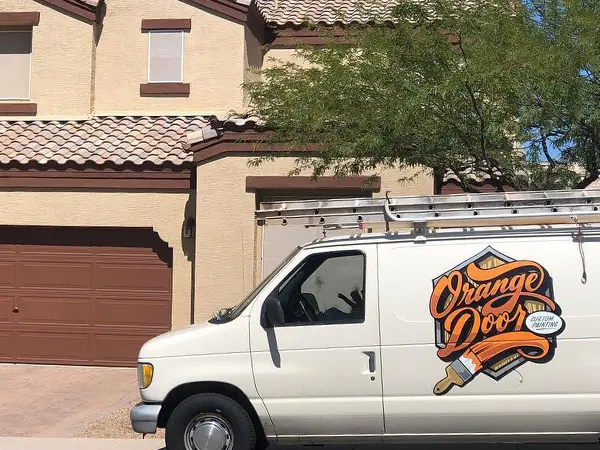 We help you define the vision and look for your epoxy garage floors.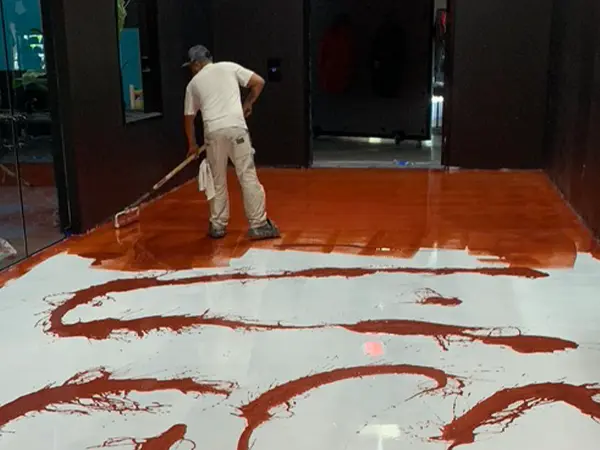 We show up and get to work as scheduled.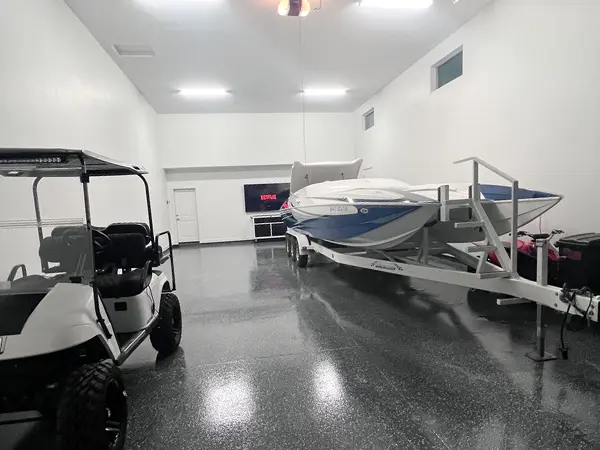 Enjoy a beautiful, maintenance-free epoxy garage floor.
100% Invested In The Success Of Your Project
100+ Homeowners In Arizona Chose Us For Their Garage Floors
Orange Door is the perfect blend of quality and speed. They don't sacrifice quality for deadlines, but will get the job done on time and surpass the level of detail that other paint companies will.
They care about your home or business and we will call our new friends anytime we need anything done.
We called them on a whim and they showed up within a few hours and did an amazing job. Thanks Orange Door!
We hired Dustin to come out and epoxy our floors. The workmanship was amazing and the customer service is wonderful.
Dustin and Justin were astounding to work with.
If you need garage floors with epoxy or your house painted this is your company!
We had Orange Door come out to our house for multiple projects.
They were here when they said they would be. Start to finish they were professional and clean.
We couldn't have asked for a better company to paint the interior and exterior of our house.
We've even had them do our epoxy floors in the garage. Don't hesitate! We will refer all our friends to Orange Door!
The Fastest Epoxy Floor Service For Your Home Or Office
Fastest turnaround time - 1 day epoxy flooring installation
Unmatched Benefits Of Working With Us
You can expect your garage epoxy floor installation to be completed within a single day, allowing you to use it right away.
Our attention to detail ensures a perfectly executed garage floor coating installation, protected by an impressive 7-year warranty for craftsmanship.
To guarantee a durable garage floor, we use premium materials with superior UV resistance, unparalleled adhesion properties, and vibrant coloring.
From Dirty Garage To Impeccable Space With Garage Epoxy
Our detailed approach guarantees a result you'll love.