Smart Storage And A Great Look With Garage Remodeling In Paradise Valley, Phoenix, Scottsdale, and more of Arizona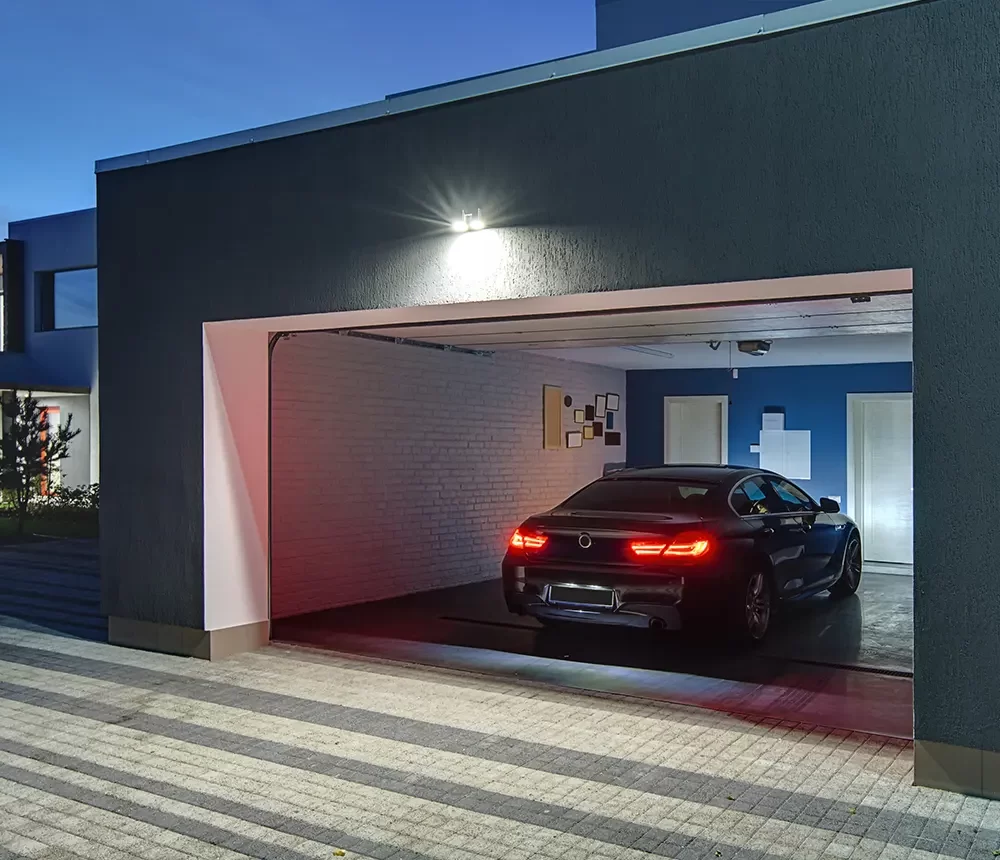 Scroll down to discover garage makeover options, process, and pricing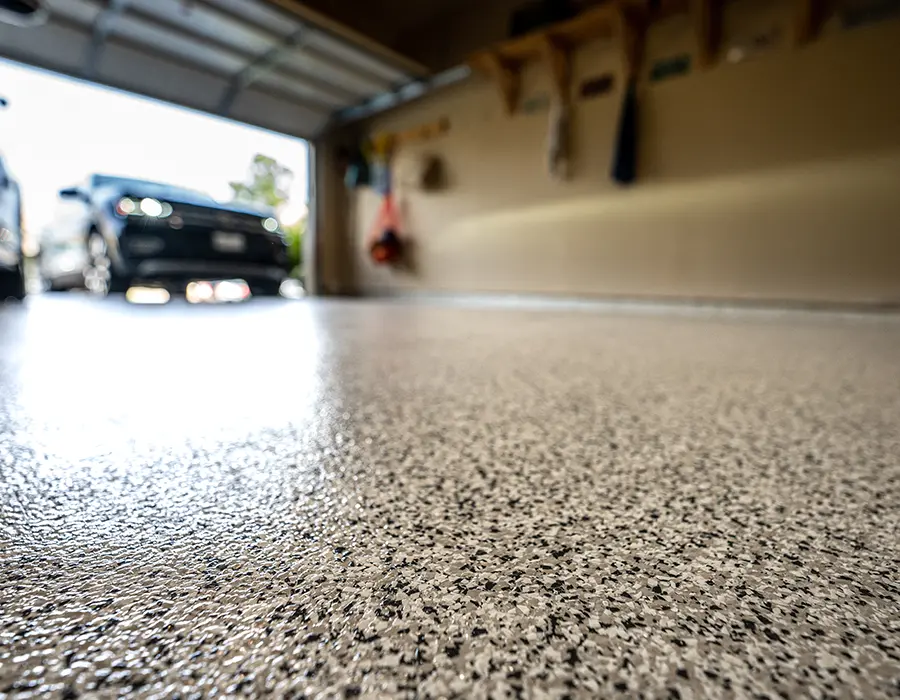 A Garage You Can Be Proud Of
The garage is often an overlooked area in many homes. It's where you park your car and store things that don't fit anywhere else. But there's so much more to it.
Instead of a dull,  cluttered room, your garage can be a beautiful and functional part of your home. Smart wall panels, custom storage options, and easy-to-clean flooring will help you keep things tidy and make your life easier. Working on your DIY projects will become a pleasure when you have a proper place to do it.
If you feel there's more to your garage, we're here to help with a high-detail garage makeover.
Upgrade your garage with some of these smart features  and storage options:
A Garage Floor Second To None
When it comes to garages, one of the biggest challenges is keeping a clean floor. Dirty tires, greasy stains, dust, or water infiltration are not only unsightly, they also prevent you from using your garage to its fullest.
Enter epoxy flooring. Garage epoxy floors are made of layers of synthetic resin laid on your garage's substrate (usually concrete). Epoxy coatings come in various colors and finishes, from metallic flakes to solid colors and even inlay graphics.
Virtually indestructible, epoxy floors don't crack, stain, or lose color as we pre-treat them with a high-quality primer coat and UV coating for color protection. 
There's no reason your garage shouldn't look as good as the rest of your home. We're here to help with the best solutions for your needs.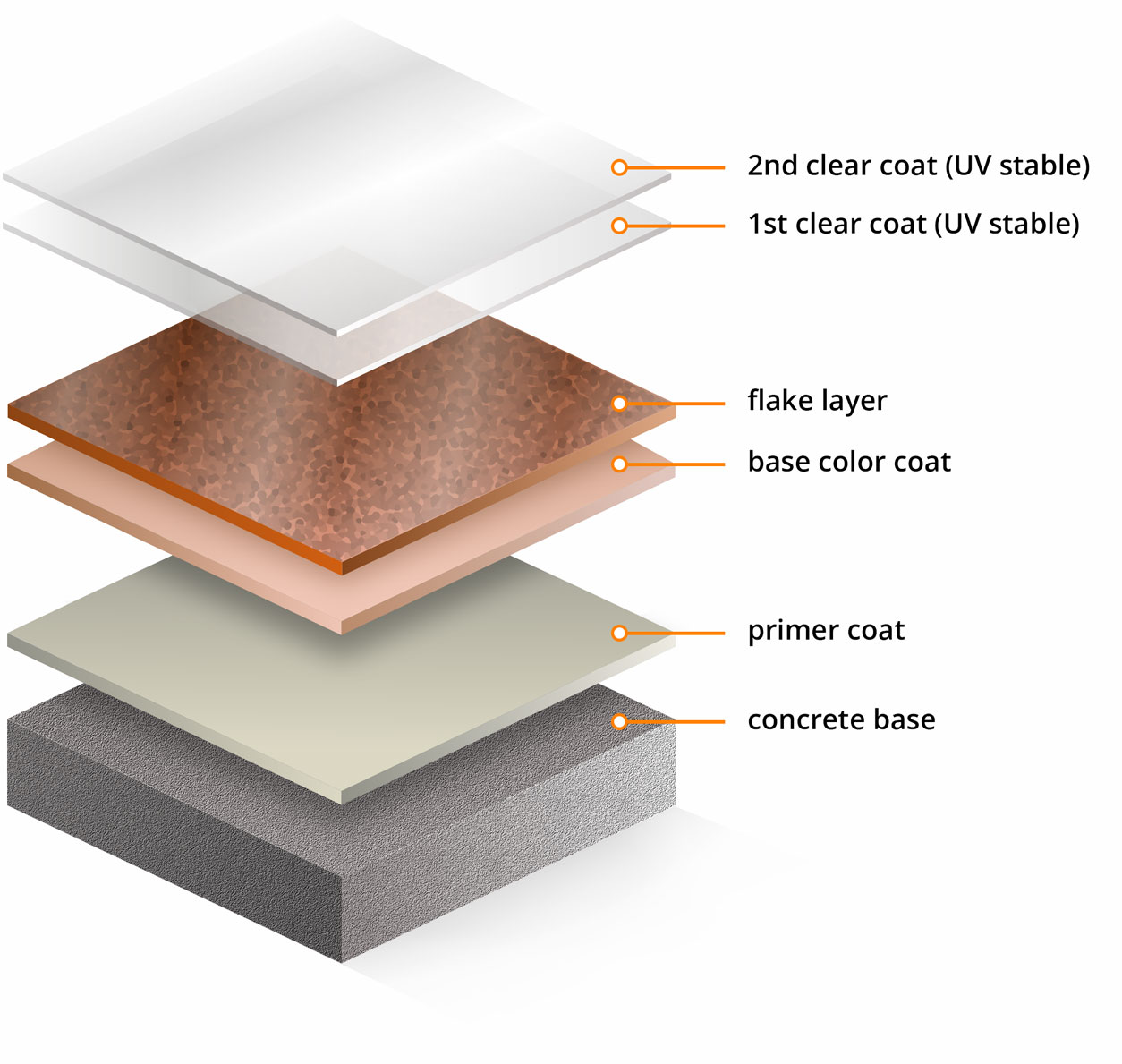 This Is How Your Garage Can Look
Stay In The Know With Your Garage Makeover Project
At Orange Door – Epoxy Flooring & Painting, we've completed over 70 garage transformations.
Depending on your needs, a fresh coat of paint, some storage racks or quality metal cabinets are great options, our personal favorite is… all three!
A garage makeover can include wall repairs and painting, floor grinding, pouring epoxy flooring, storage solutions, and more, so the price will vary based on your choices.
Basic makeovers can range from $5,000-$7,000 while a more extravagant makeover can be $10,000+. 
We are happy to talk you through your garage makeover and help you find the best solution for your needs.
Since all solutions that we provide are storage or coatings-based, and non-structural, no permit is required for a garage makeover.
A Pricing Guideline For Your Garage Makeover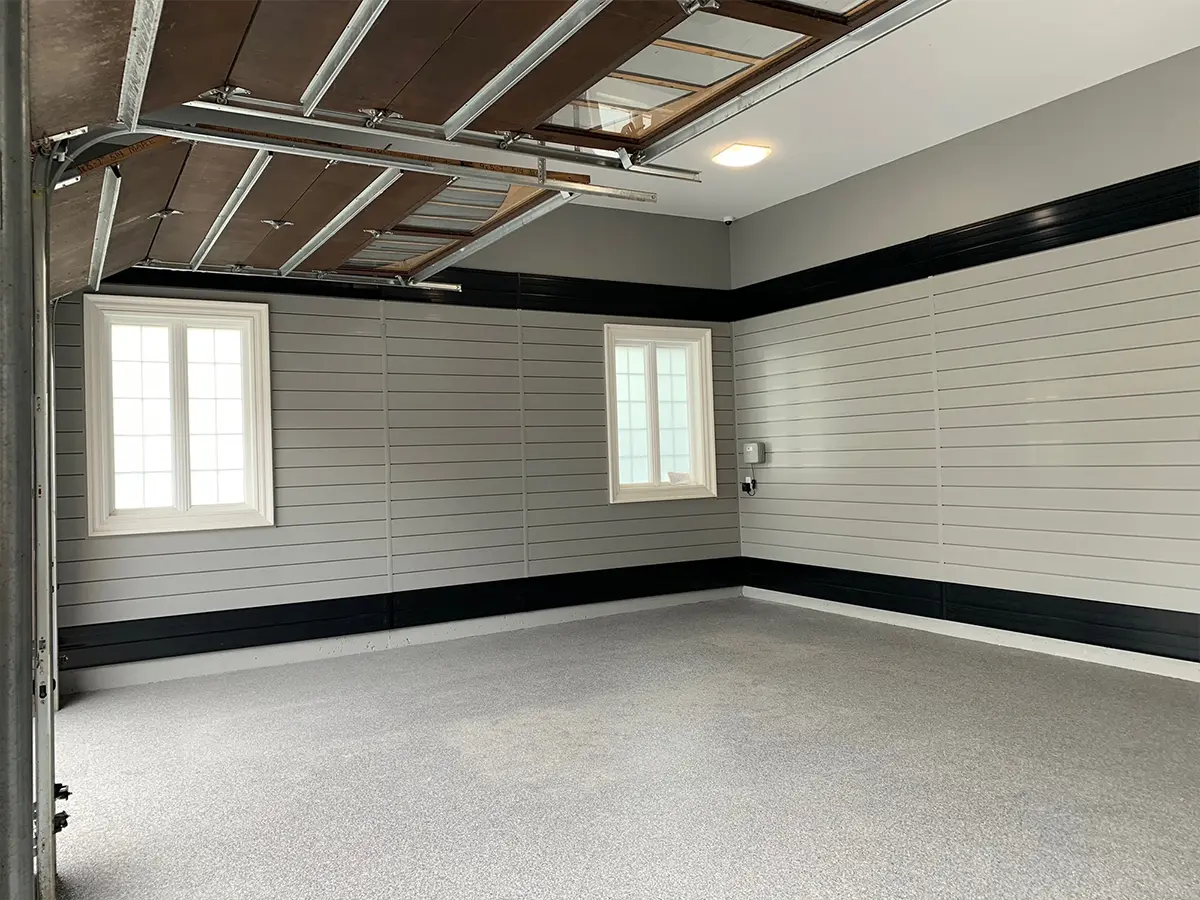 Garage Makeover in Scottsdale, AZ
This garage makeover included:
The project was quoted at $9,200 where the most expensive item was the Premium flake epoxy system, at $3,800.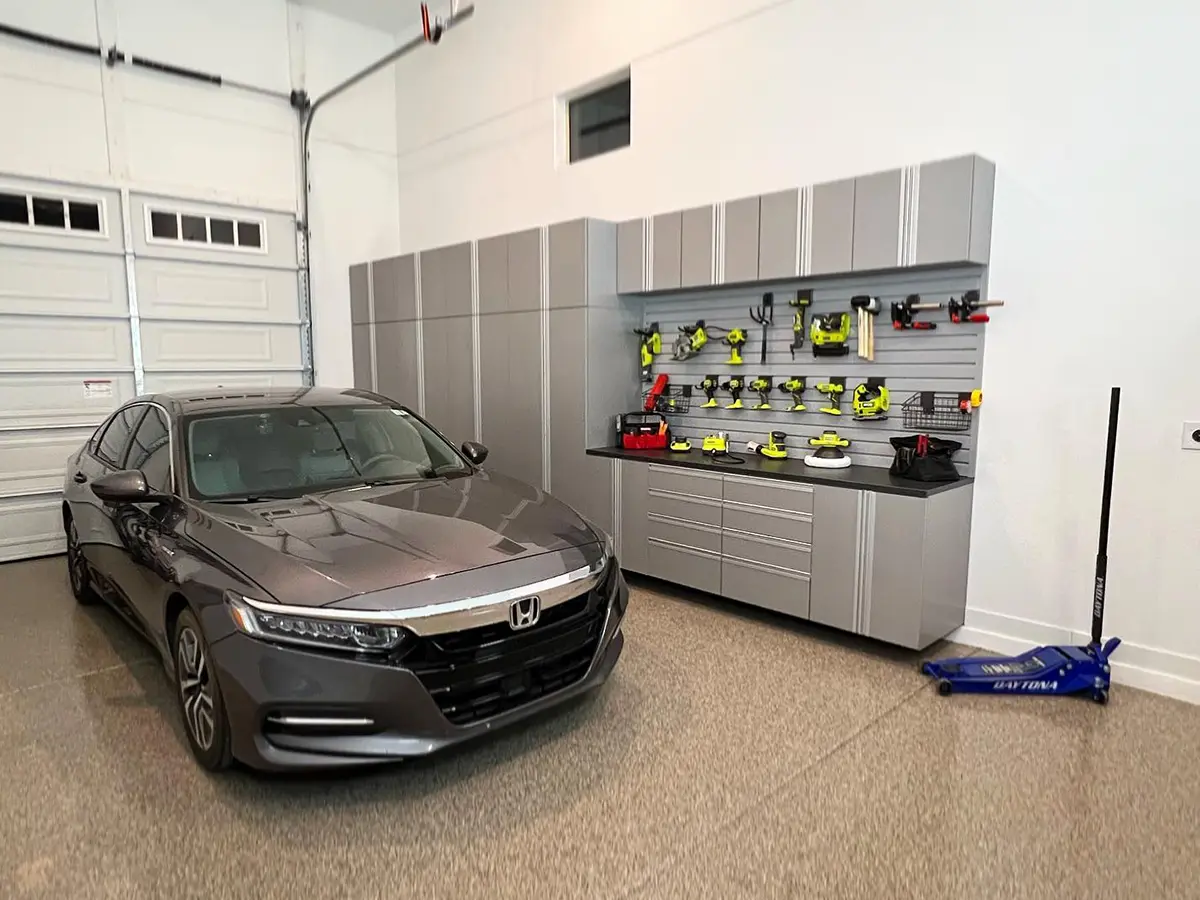 Garage Makeover In Glendale, AZ
This garage transformation project included:
The project was quoted at $9,750 where the most expensive items were the cabinet and workstation combo, at $5,200.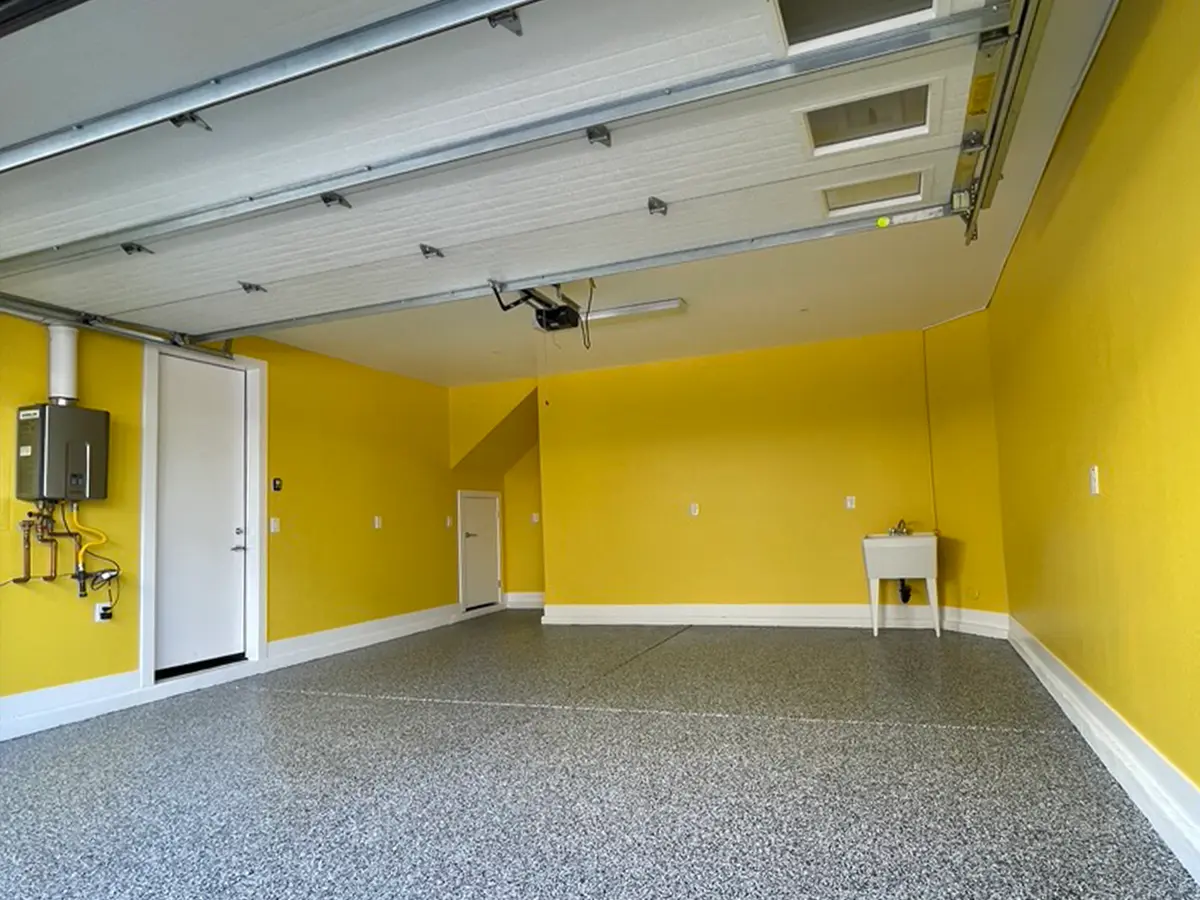 Garage Makeover in Paradise Valley, AZ
This garage transformation included:
The project was quoted at $5,450 where the most expensive item was the full Flake Epoxy system, at $3,450.
A High-End, High-Touch Approach To Your Garage Makeover
Enjoy the best solutions for your garage makeover and precision in every inch. Our simple process ensures you get what you need on time, on budget, and with complete transparency.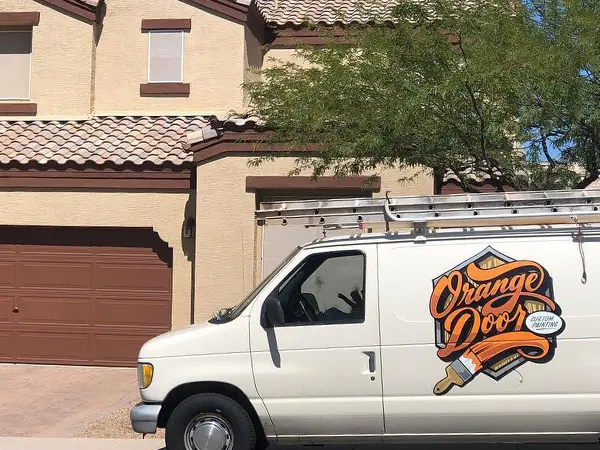 We help you define the vision and look for your space.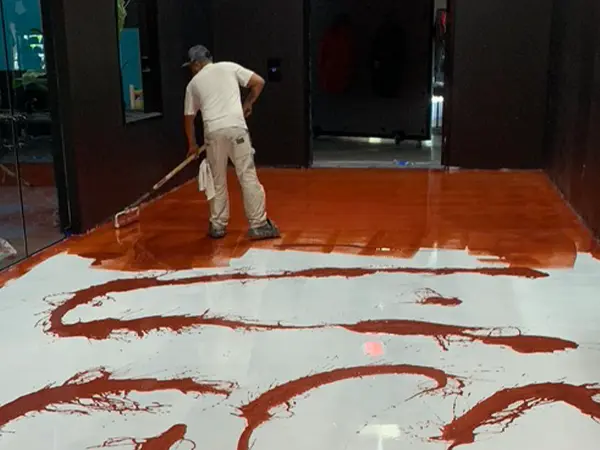 We show up and get to work as scheduled.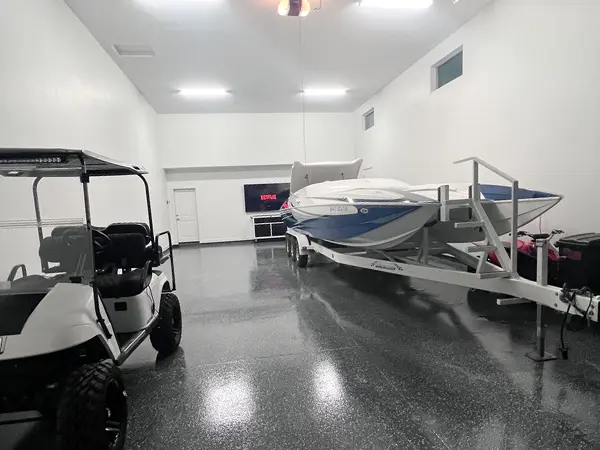 Enjoy a beautiful and organized garage.
100% Invested In The Success Of Your Project
100+ Homeowners In Arizona Chose Us For Their Garage Makeovers
We hired Dustin to come out and epoxy our floors. The workmanship was amazing and the customer service is wonderful.
Dustin and Justin were astounding to work with.
If you need garage floors with epoxy or your house painted this is your company!
Orange Door is the perfect blend of quality and speed. They don't sacrifice quality for deadlines, but will get the job done on time and surpass the level of detail that other paint companies will.
They care about your home or business and we will call our new friends anytime we need anything done.
We called them on a whim and they showed up within a few hours and did an amazing job. Thanks Orange Door!
We had Orange Door come out to our house for multiple projects.
They were here when they said they would be. Start to finish they were professional and clean.
We couldn't have asked for a better company to paint the interior and exterior of our house.
We've even had them do our epoxy floors in the garage. Don't hesitate! We will refer all our friends to Orange Door!
The Fastest Epoxy Floor Service For Your Home Or Office
Fastest turnaround time - 1 day epoxy flooring installation
Unmatched Benefits Of Working With Us
Whether it's installing an epoxy floor in your garage or a complete makeover, we focus on handing over your space as soon as possible.
Our insanely-detailed approach guarantees an impeccable epoxy floor installation, backed up by a 7-year workmanship warranty.
Be it paint, epoxy, or custom furniture, we only use high-quality products to give you a lasting garage makeover.
Get The Ultimate Garage Makeover
Our detailed approach guarantees a result you'll love.