High-touch interior painting services for Paradise Valley, Phoenix, Scottsdale, and more of Arizona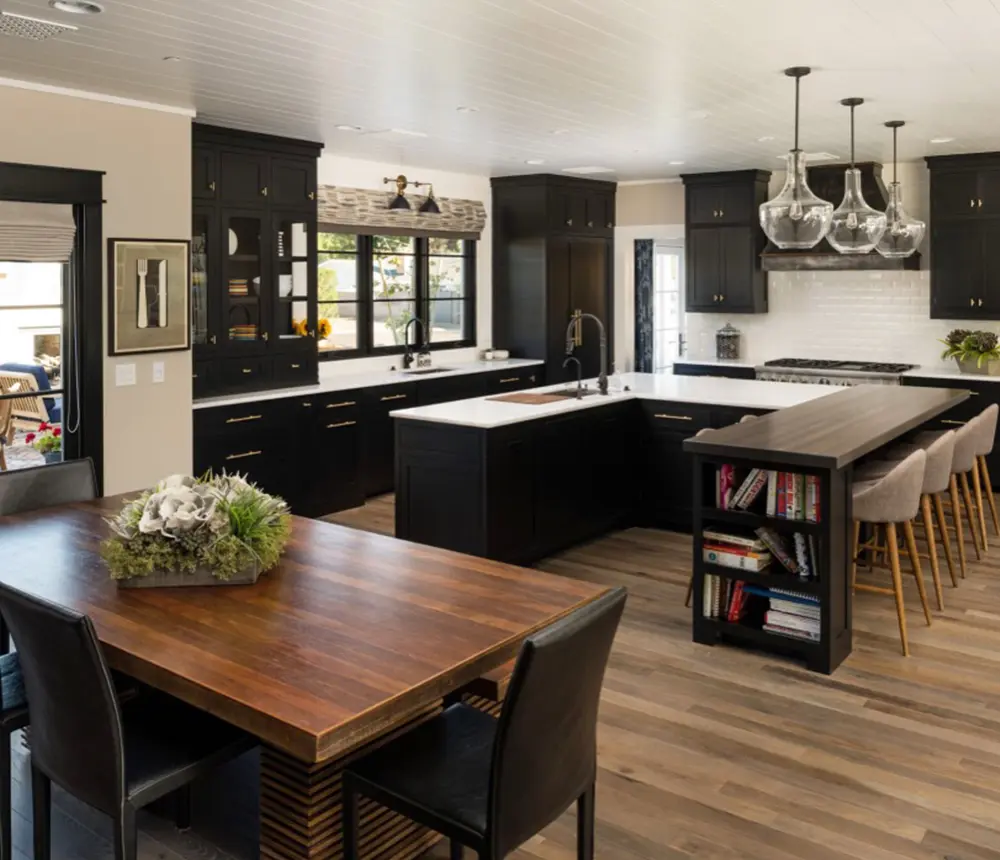 Scroll down to discover exterior painting options, process, and pricing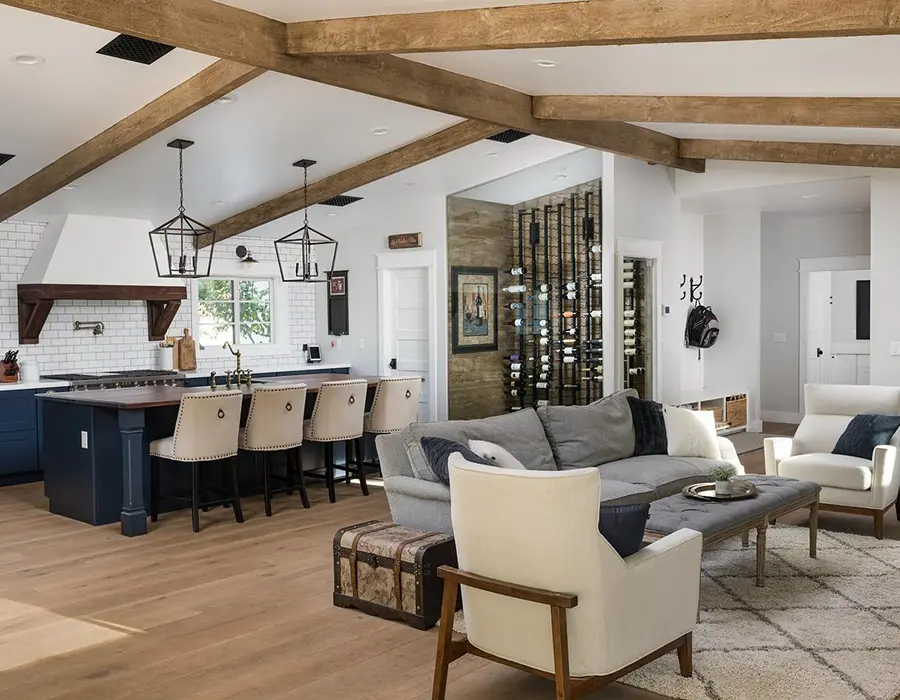 Make Your Home Uniquely Yours
Your home is special to your and your loved ones, and it has to represent you in every way. Interior painting is the fastest and easiest way to completely change the look of your home and adapt it to your taste and style.
We take great care to ensure that every surface is meticulously prepared, and only use the best paints and products available.
From listening to your specific requirements and helping you select the perfect color palette, our approach ensures that you'll be delighted with your final results.
Upgrade and refresh your home with these interior painting upgrades:
This Is How Your Home Can Look
Stay In The Know With Your Interior Painting Project
Interior painting needs will vary from room to room, and are very specific to who occupies the home. When the proper prep and application is paired with proper material selection, you can expect your paint to last 7-10 years. High traffic areas such as hallways, kitchens, bathrooms and family rooms may show wear and need a fresh coat much sooner, such as every 2-4 years.
The average 2,500 square feet full interior painting in Paradise Valley, Arizona costs between $8,000 and $13,000. The price can vary based on your color and finish selections, any repairs needed, and whether the rooms are furnished or vacant. We'll help you pair your budget with the perfect painting solution for your home.
Excellent prep work is paramount with interior painting projects. We start by cleaning walls, taping windows and doors, protecting furniture if present, and miscellaneous minor repairs if needed. After the application, we cleanup the space and perform a walkthrough together to make sure everything is to your liking.
The average 2,500 square feet home can be painted within one working week, while an average room will be completed in one day. This will vary based on selections, and whether your home is furnished or vacant.
While there are many choices for the interior paint in your home, we prefer and stand by Dunn-Edwards and Sherwin-Williams premium lines of paints. They offer unmatched durability, appearance, and vast color selections, so you're guaranteed to get a result that looks good and lasts more.
As long as we have access to the areas being painted, you don't need to be at home. For a fast and easy development of your interior painting project, it's best that no one is present so our teams can work as efficiently as possible.
A Pricing Guideline For Your Interior Painting
Before
After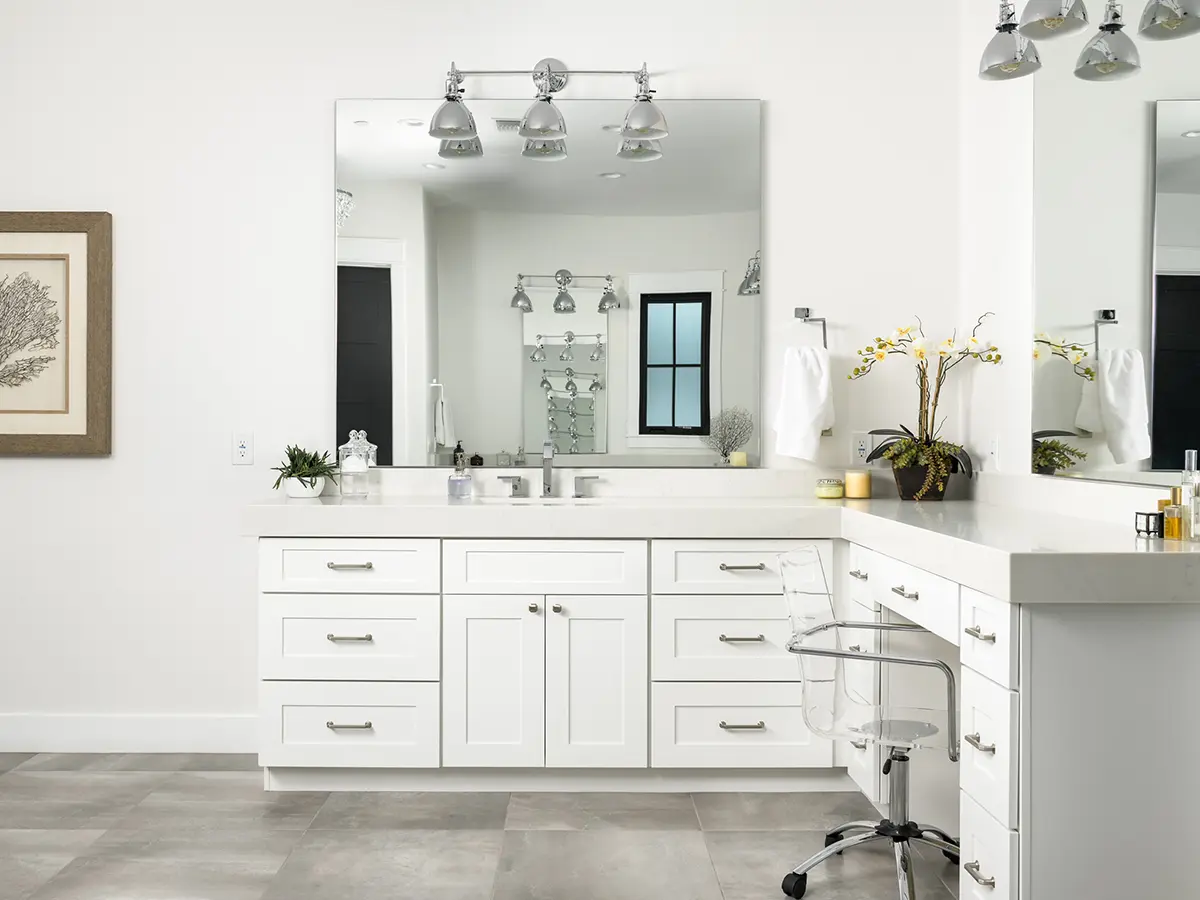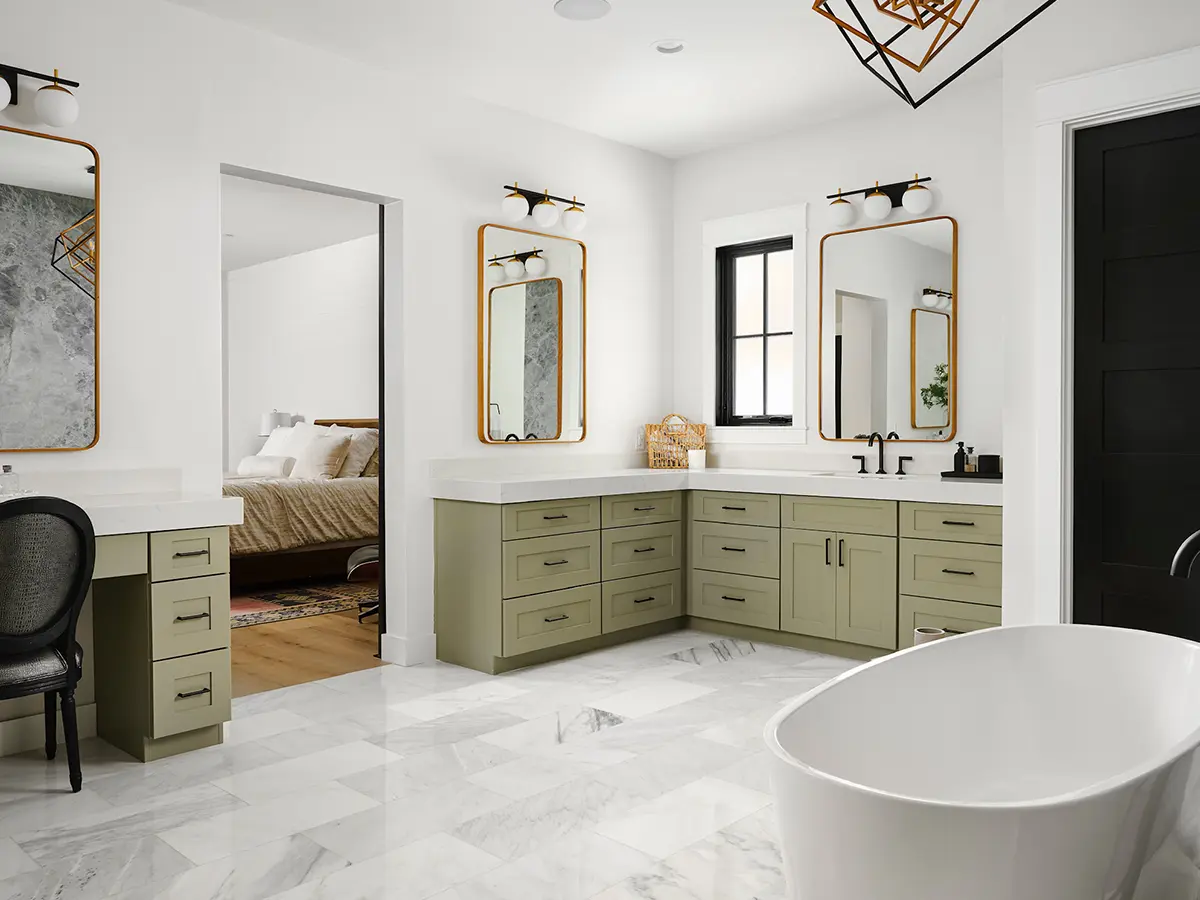 Master Bathroom Painting With Cabinet Refinishing In Arcadia, AZ
This 150 ft² interior painting project included:
The project was quoted at $2,986 where the most expensive item was the cabinet refinishing.
Before
After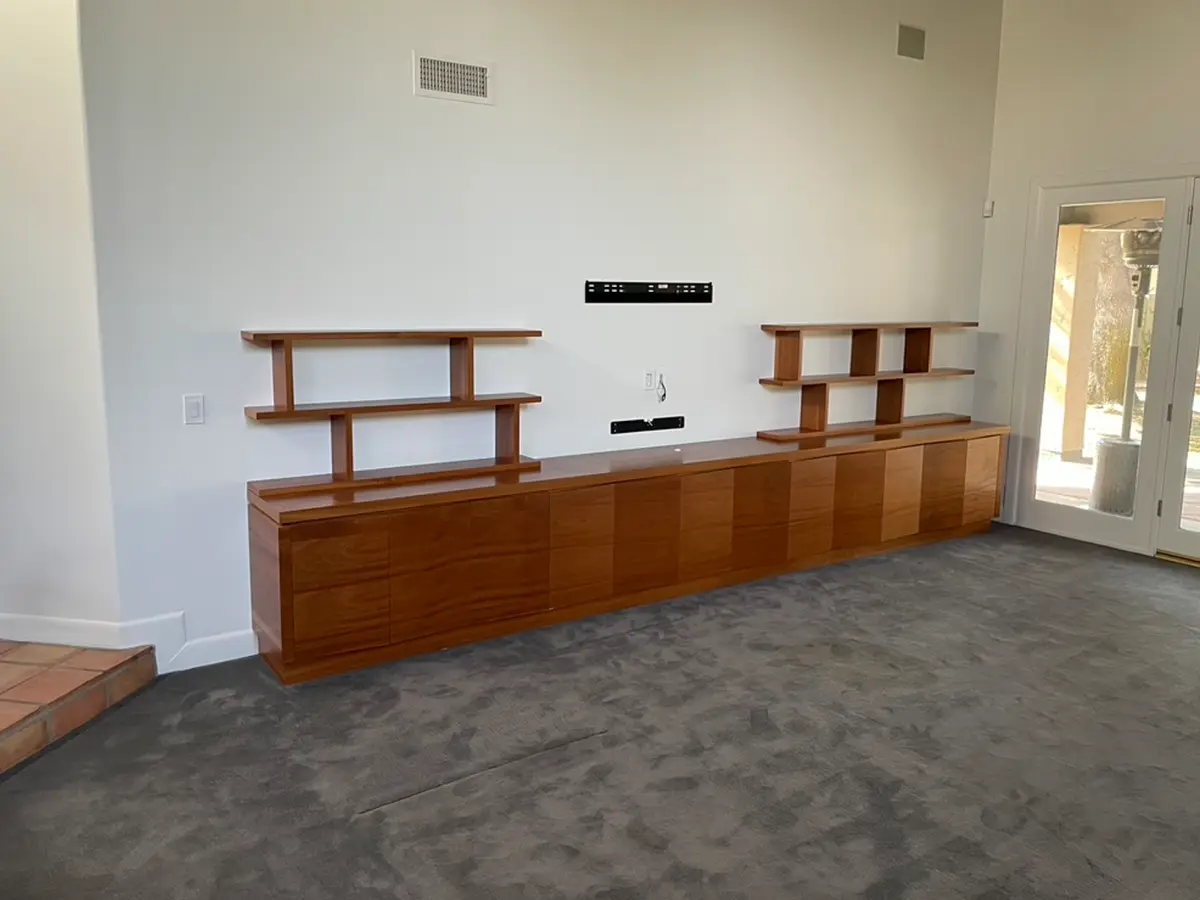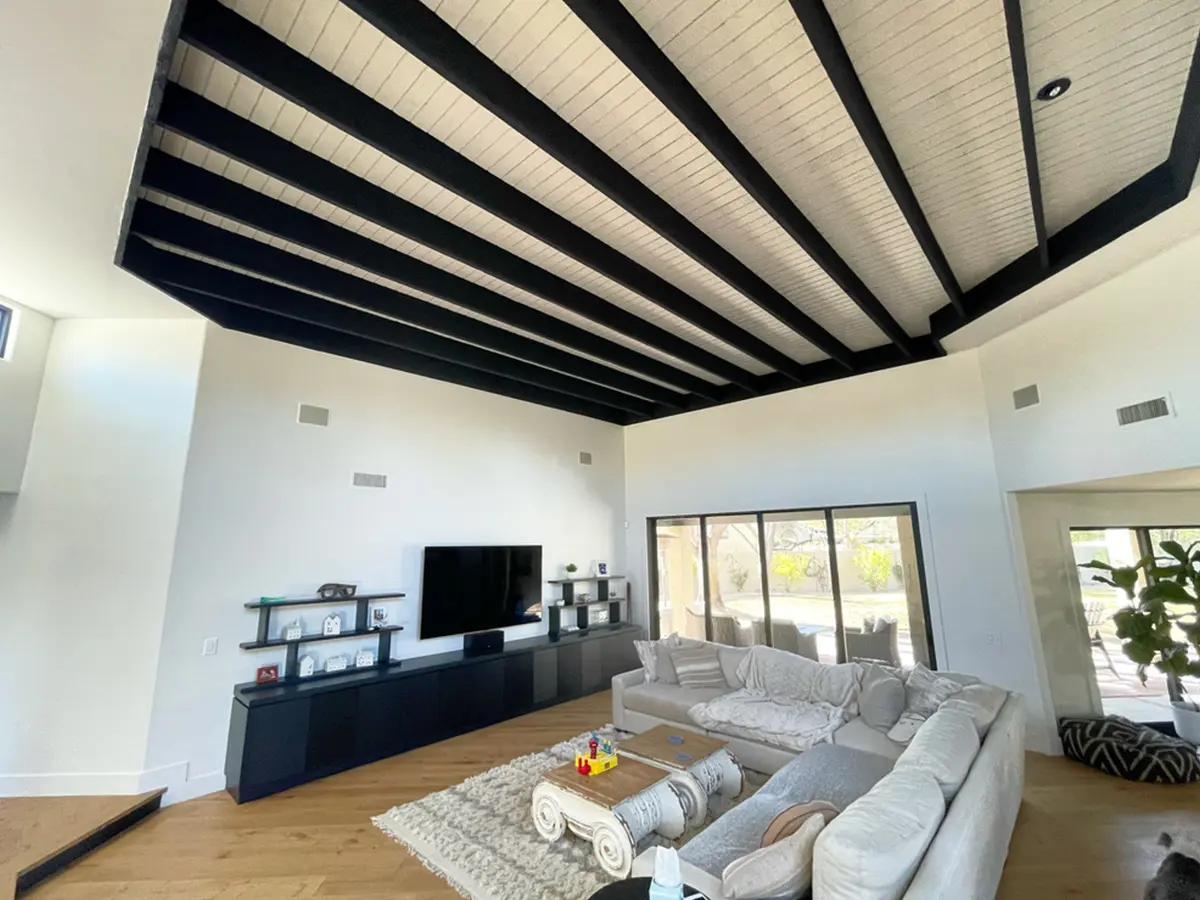 Full Interior Painting In Paradise Valley, AZ
This 4400 ft² interior painting project included:
The project was quoted at $24,380 where the cabinet refinishing and accent paint locations were the most expensive items.
Before
After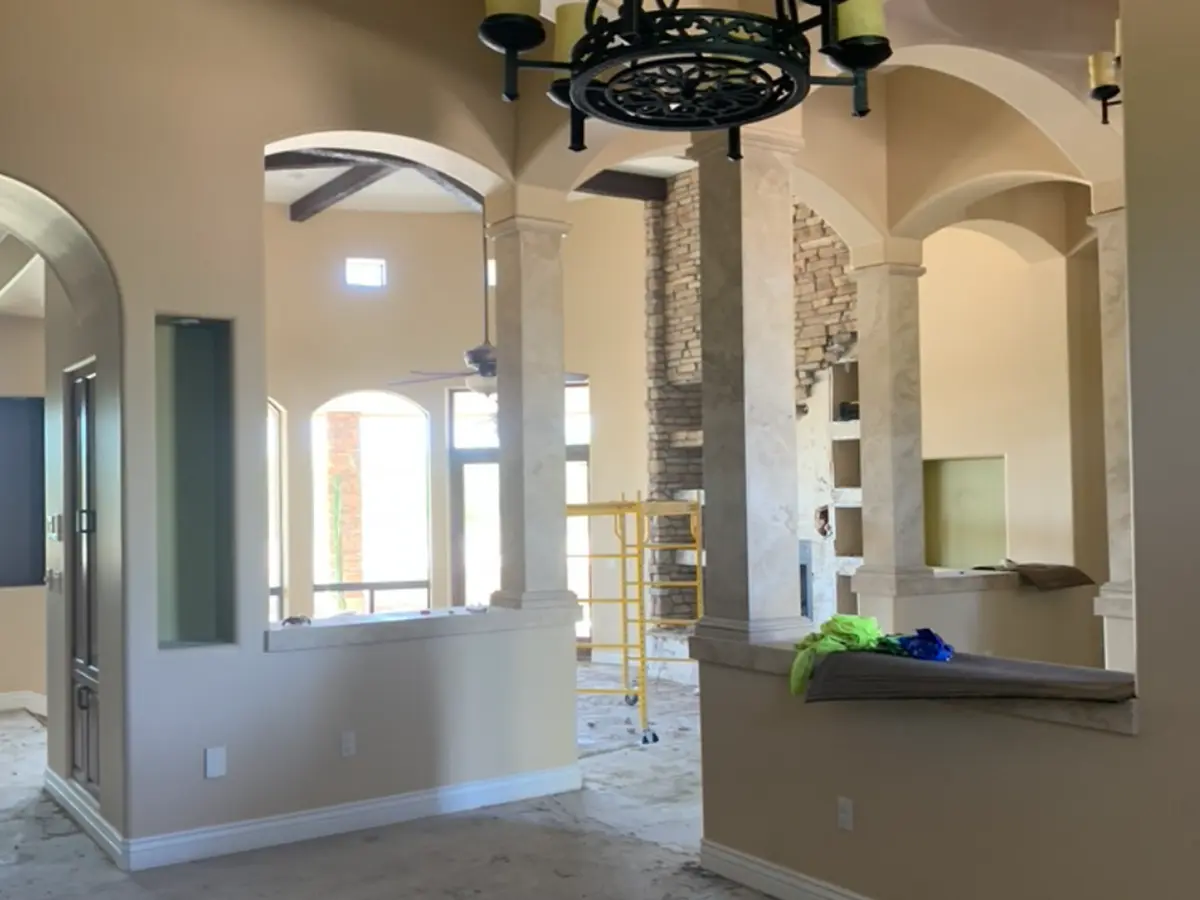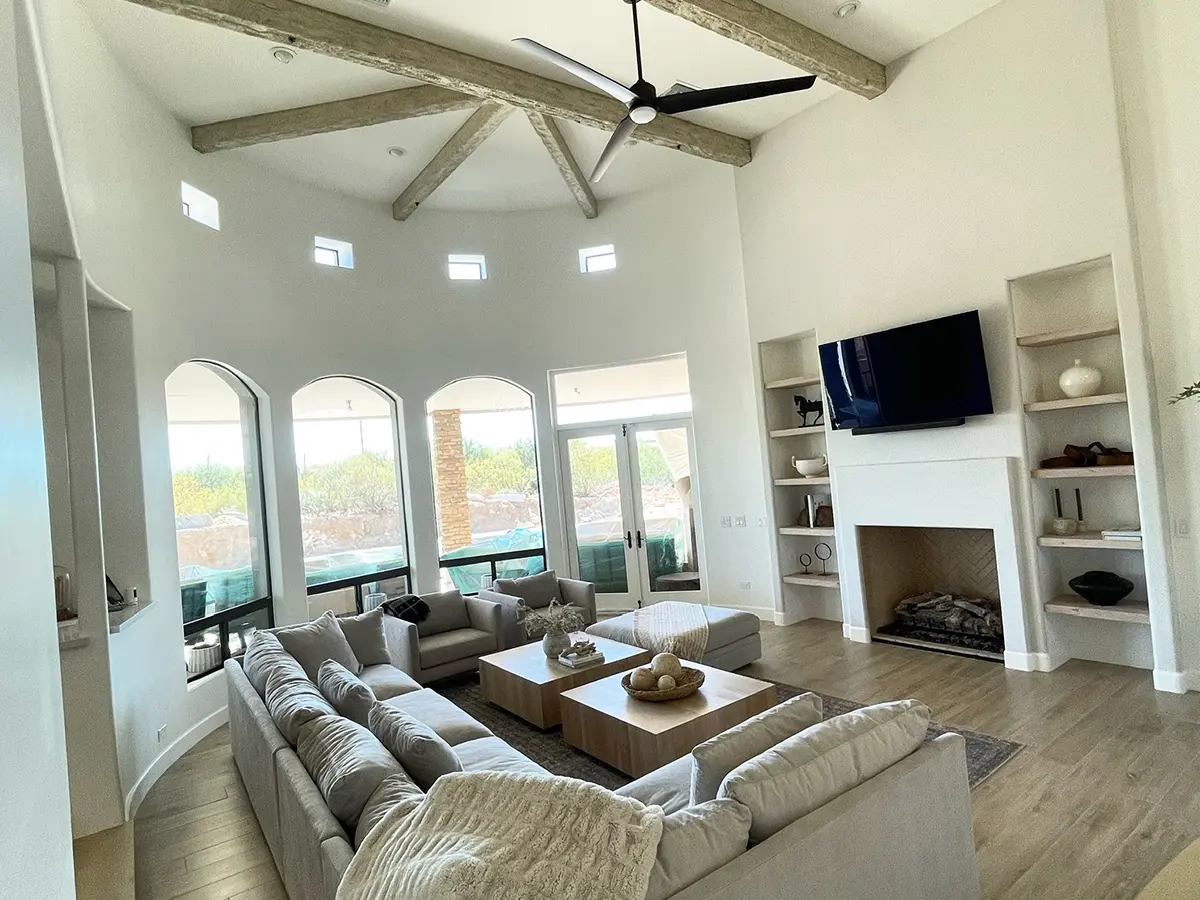 Full interior painting In Chandler, AZ
This 3800 ft² interior painting project included:
The project was quoted at $25,825 where the Roman plaster was the most expensive item.
A High-End, High-Touch Approach To Your Interior Painting Project
Enjoy the best solutions for your home's interior and precision in every inch. Our simple process ensures you get what you need on time, on budget, and with complete transparency.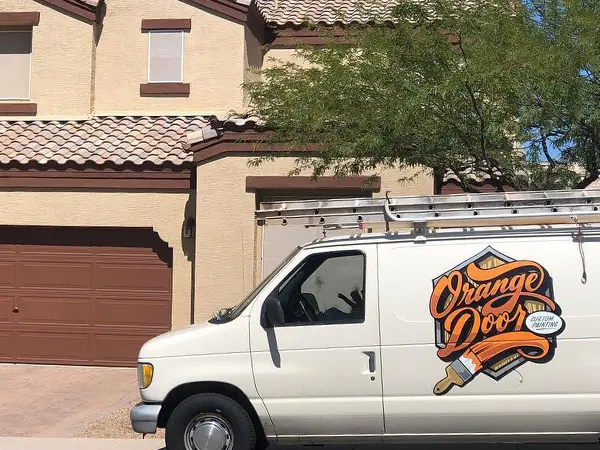 We help you define the vision and look of your home.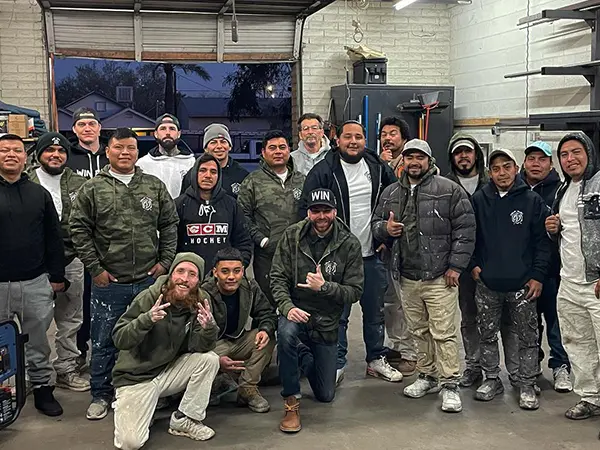 We show up and get to work as scheduled.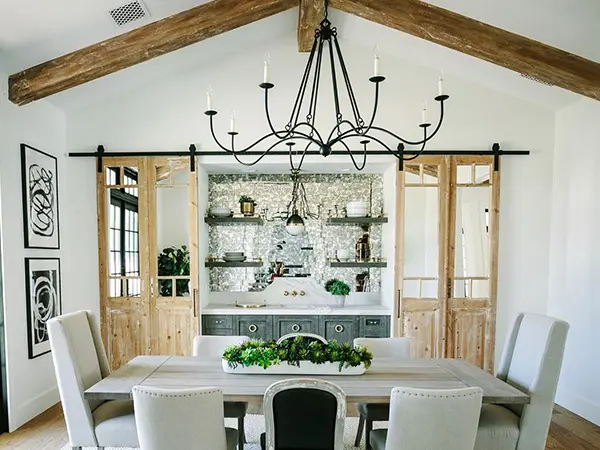 Enjoy your beautiful and refreshed rooms.
100% Invested In The Success Of Your Project
800+ Homeowners In Arizona Trusted Us With Their Homes
Dustin, his brother and his team were wonderful! We wanted to have our entire home painted, in a very short period of time (less than two weeks) while we were out of the country – and his team pulled it off!!
They advised us well, did as many walk-thru's as needed, were always free for text/calls and questions and helped completely transform our home!
Highly recommend!! Also, best part, you get quality work for a reasonable price 🙂
Orange Door Painting does beautiful work at a fair price.
I've have the pleasure of referring Orange Door painting to several clients and they always make me look great for referring to them.
If you are looking for a painting no need to look any further as these guys are top notch.
I am very pleased with the interior painting done by Orange Door.
The crew was careful of our furniture and moved what we weren't able to. They were also very careful with the masking.
They were polite and friendly, and very professional. Ivan was so patient with some struggles with the power- shades – grateful for his help!
Enjoy A Personalized, Hands-Off Interior Painting Experience
Your average room interior completed in one day
Unmatched Benefits Of Working With Us
Don't put off starting your painting project. While others take weeks to respond and months to schedule your job, we'll contact you within one business day. You'll have your home ready in no time.
Arizona is home to some of the best brands in the painting industry. Despite of all material shortages nowadays, we have access to the best locally-sourced materials so your project moves forward fast.
We stand behind everything we do. If you are not entirely happy with the finished product, we will make it right. We back our work by a 3-year touch-up warranty (one hour) for any interior painting issue.
Give Each Space Its Unique Look With Interior Painting Done Right
Our detailed approach guarantees a result you'll love.