High-detail cabinet Refinishing In Paradise Valley, Phoenix, Scottsdale, And More Of Arizona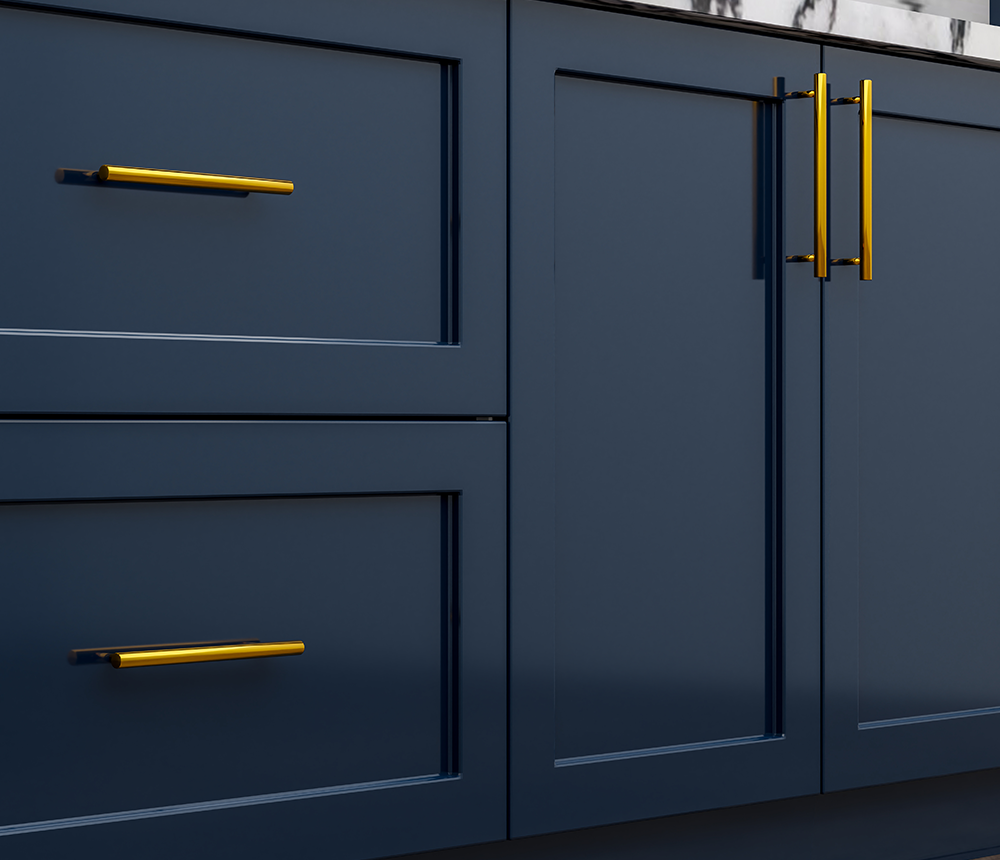 Scroll down to discover cabinet refinishing options, process, and pricing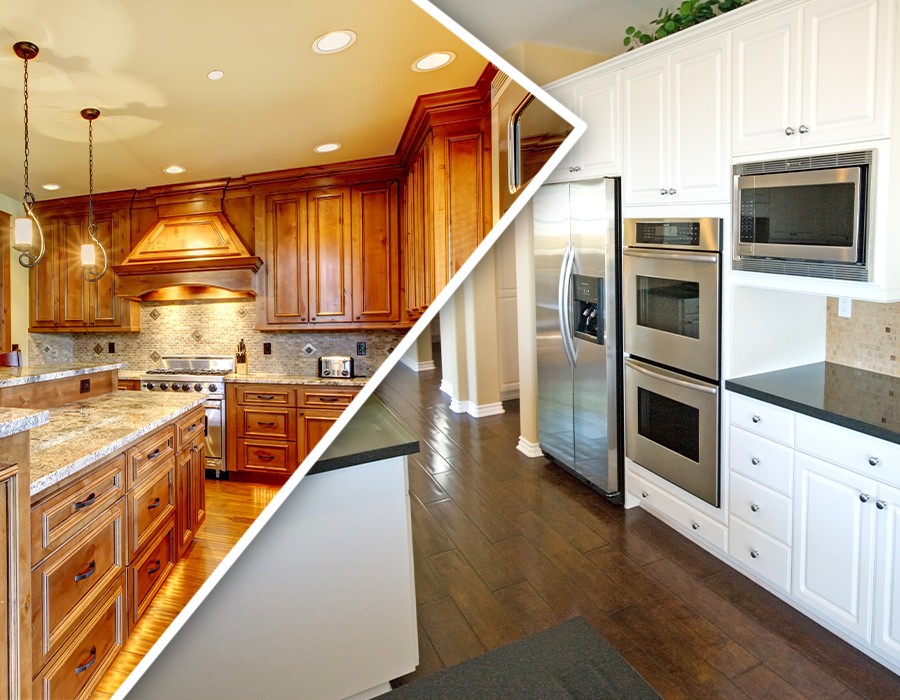 Repair, Refinish, And Reuse Your Old Cabinets To Enjoy Them For Longer
Despite an outdated appearance, older cabinets are usually made from much better materials than any cabinets you can get today. So why replace them with mass-produced alternatives when the option to refinish them exists? 
Cabinet refinishing is a fantastic way to refresh your cabinets without the hassle of replacing them. 
By repairing any damages, replacing worn-out parts, and refinishing the cabinet surfaces, you can achieve a fresh and revitalized look for your cabinets without the need for a complete replacement. 
Let us offer you a complete cabinet refinishing service that includes:
A Pricing Guideline For Your Refinished Cabinets
Before
After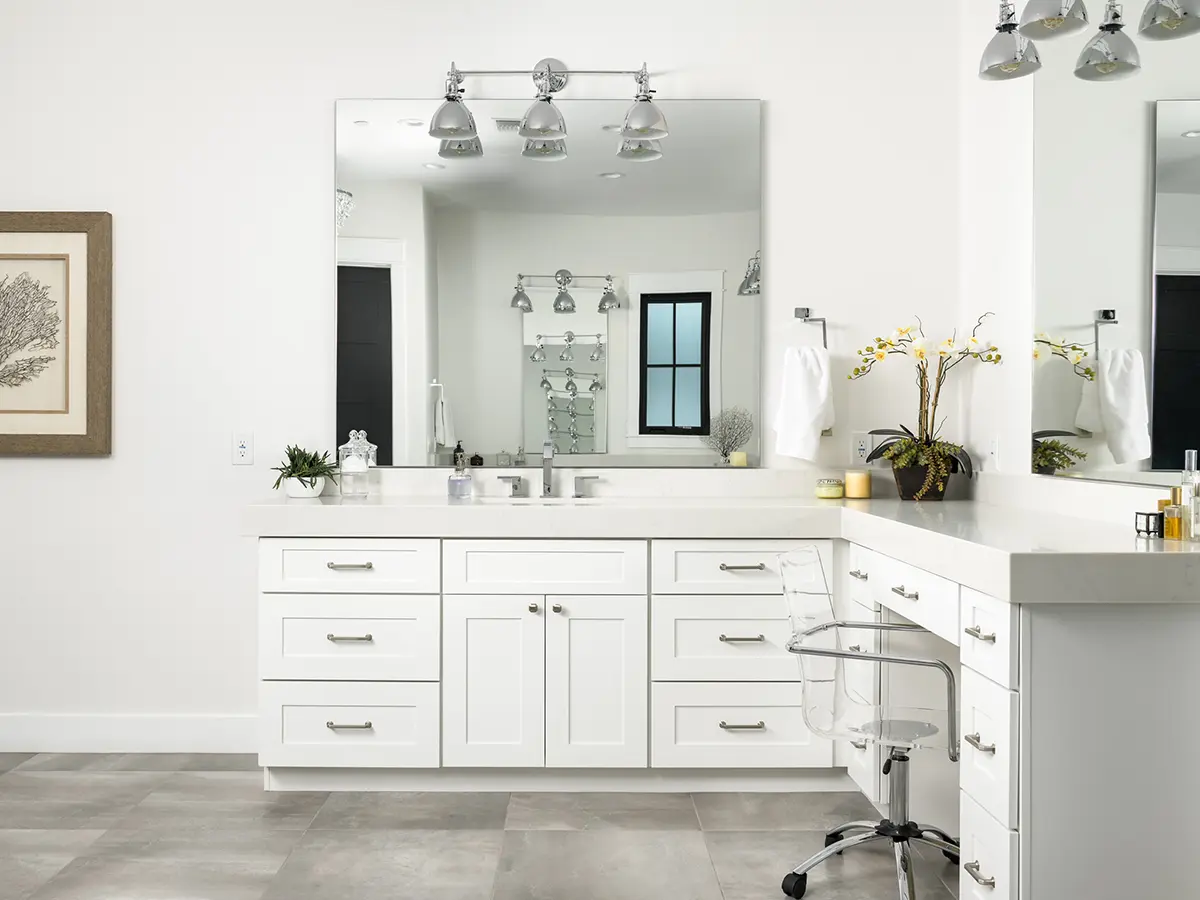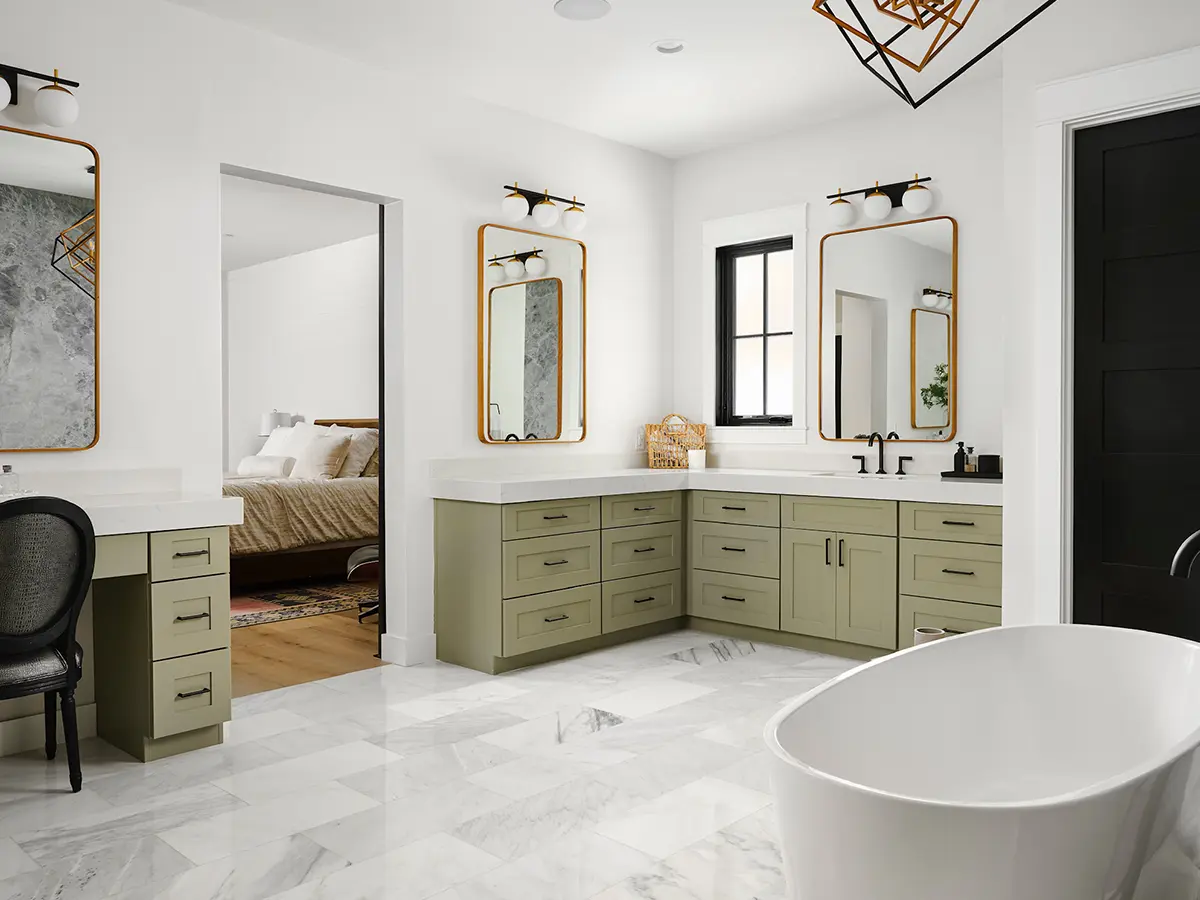 Bathroom Cabinet Painting In Arcadia, Arizona
While this bathroom was fairly new, our customers didn't like the all-white look of the space so they decided to paint the cabinets. This cabinet painting project included:
The quote for this cabinet painting project was $2,986. 
Before
After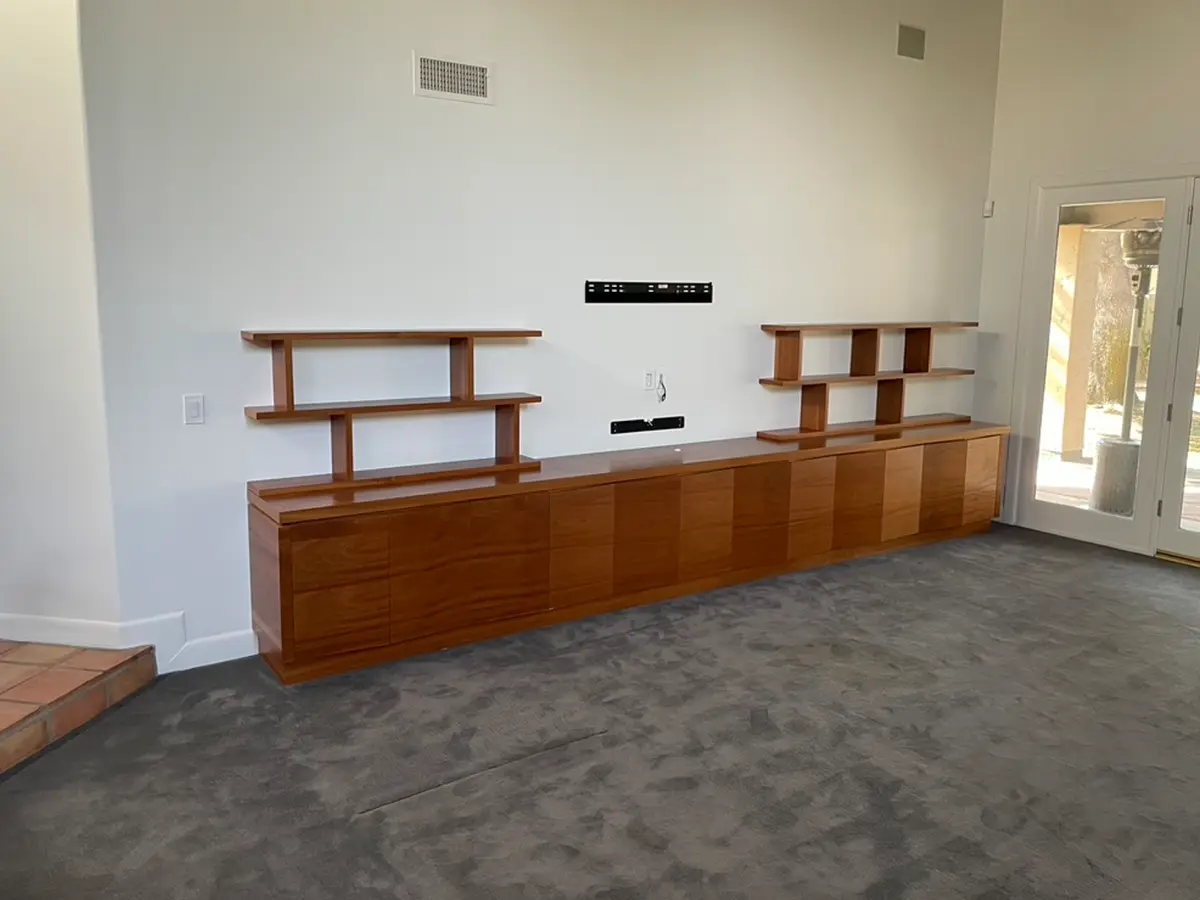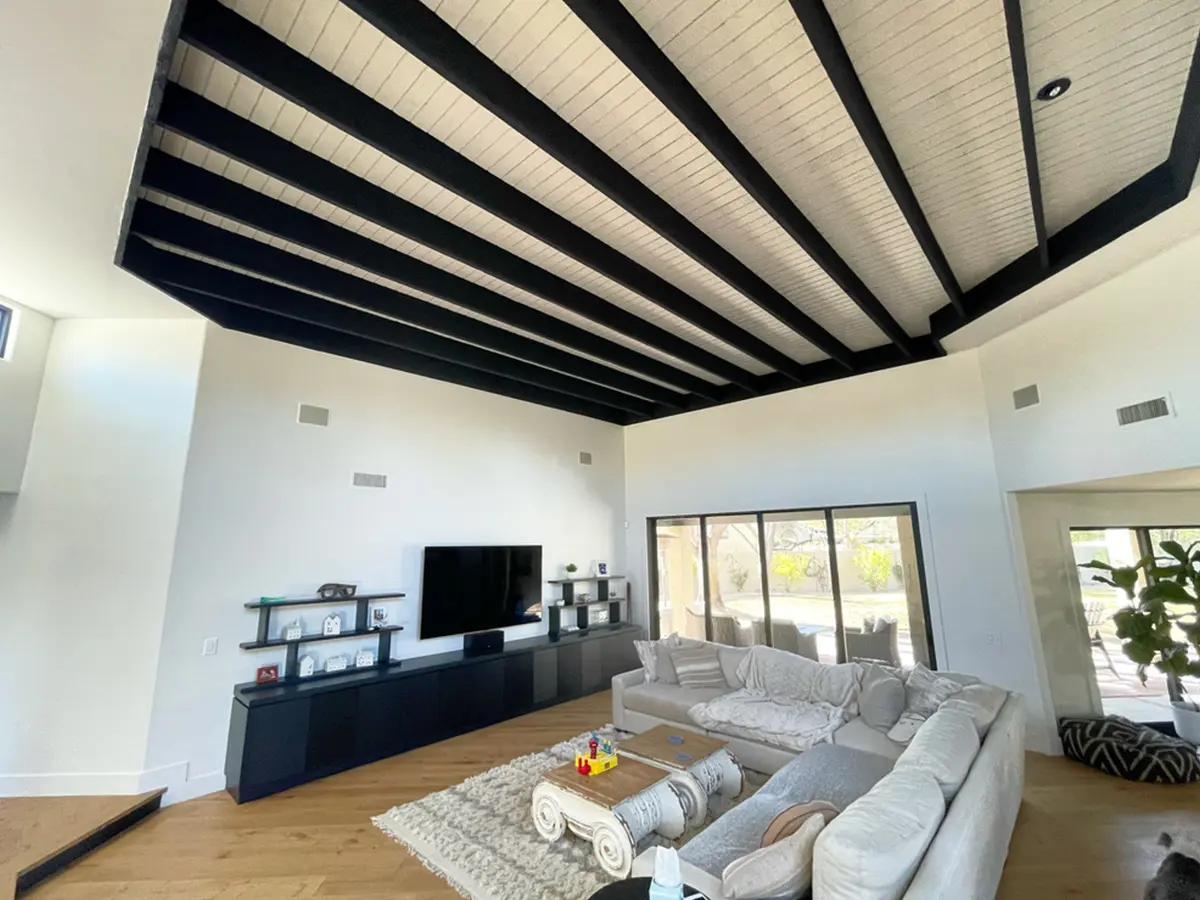 Interior Painting With Cabinet Resurfacing And Ceiling Painting In Paradise Valley, Arizona
A cabinet refinishing was part of this larger 4400 ft² interior painting project. Here's what it included:
This larger project was quoted at $24,380, where the cabinet painting and accent paint beams were the most expensive items. 
Before
After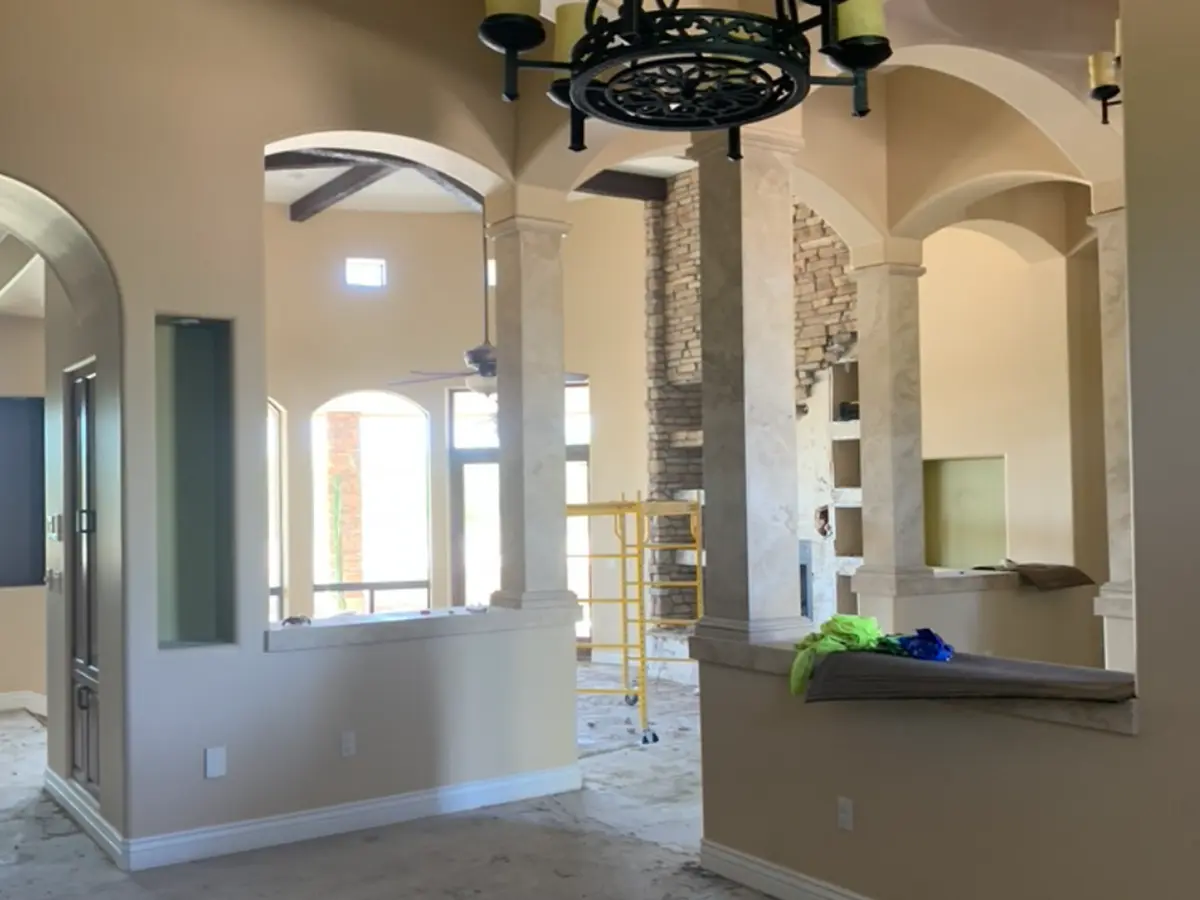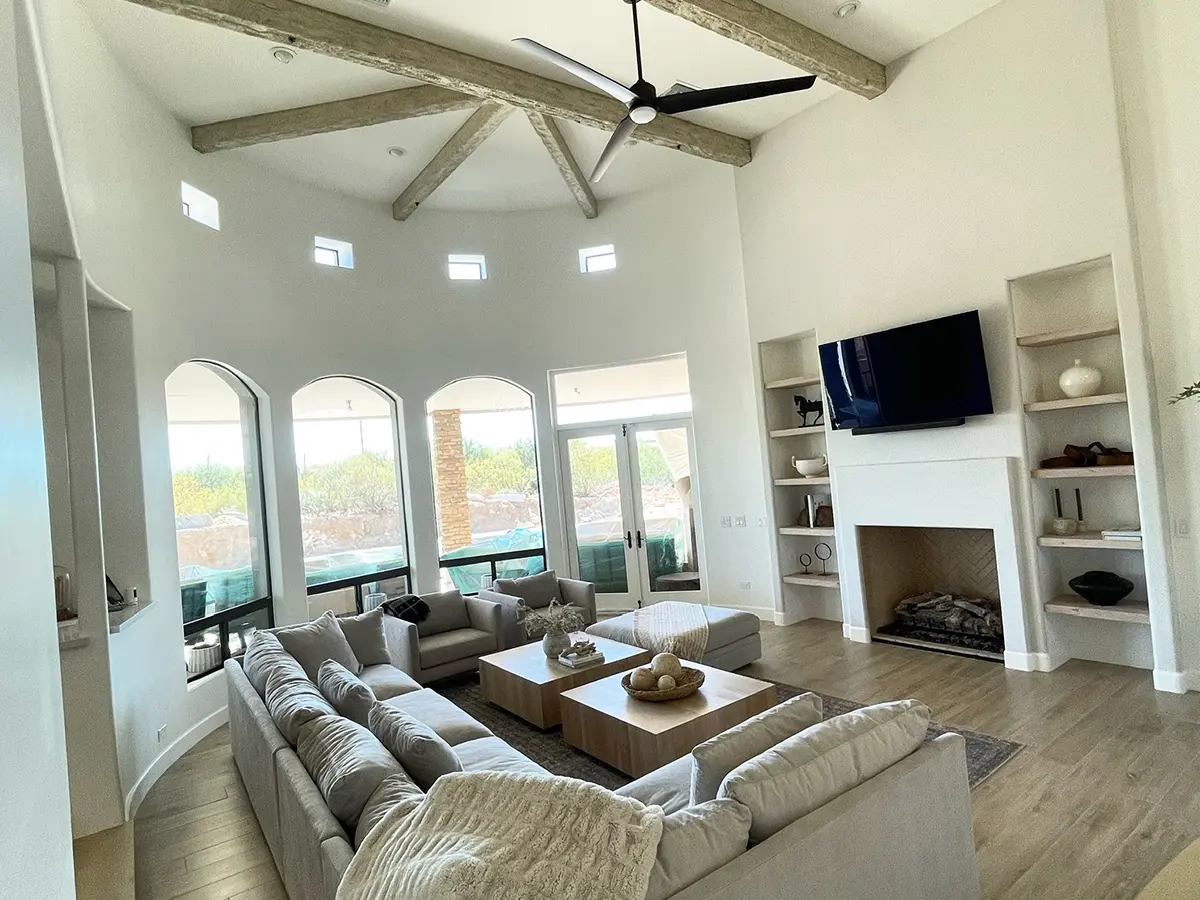 Full interior painting In Chandler, AZ
This 3800 ft² interior painting project included:
The project was quoted at $25,825 where the Roman plaster was the most expensive item.
Hands-off Cabinet Refinishing: How It's Done
We only work with the best paint brands in the industry to give you results that last.  And with 4x faster scheduling, you don't have to wait for months to have your cabinets refinished.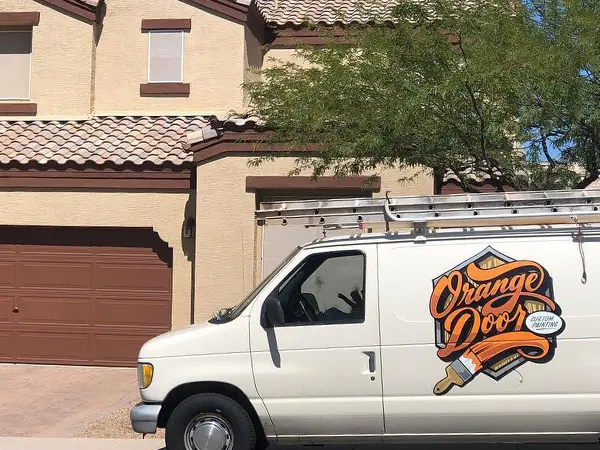 Let's discuss about your cabinets and how we can make them come to life again.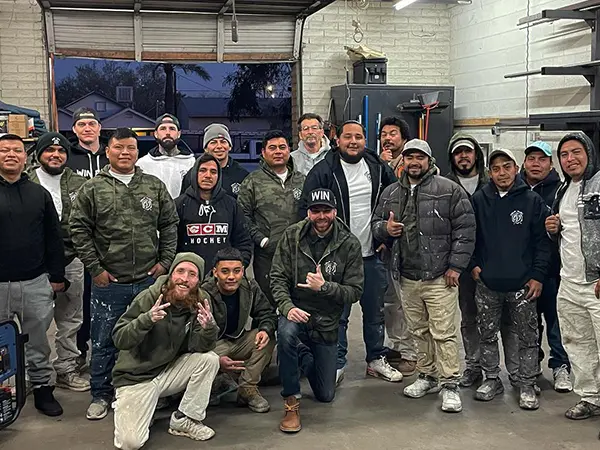 We begin the cabinet refinishing process using proven methods and high-quality paints.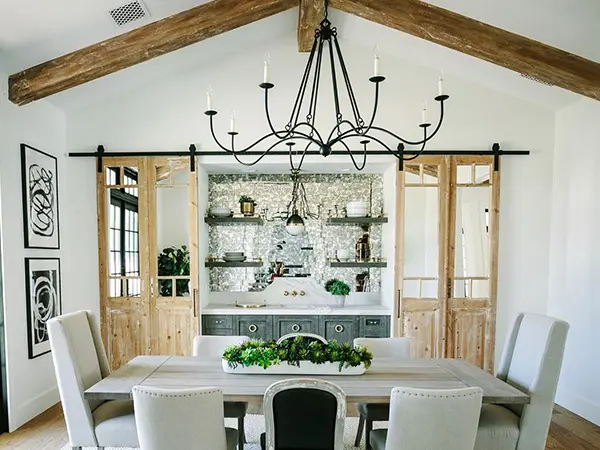 Enjoy a home that looks like new with the same cabinets, now with a different look and feel.
Orange Door Custom Coatings Keeps Your Interests At Heart
See Why Homeowners Across Arizona Loved Working With Us
Have used orange door painting probably a half a dozen times over the past 3 years.
Started with them doing some basic touch up painting and drywall repair inside my home. Then we hired them to paint the entire exterior of our 4000 sq ft home. Then again on more interior projects.
They are always on time. They do fabulous work and I will continue to use them in the future.
Orange Door was fantastic to work with! Their team did an incredible job refinishing our cabinets.
They were timely, meticulous and offered far superior paint products that none of their competitors even brought up!
Great experience.
Jesus Castillo was project manager. He was on site or available each day.
His crew worked from 6-330 everyday without fail. Got the huge job done on time. We are very impressed with work ethics from this company.
They should be proud. Highly recommend Orange Door.
Enjoy A Personalized, Hands-Off Interior Painting Experience
Your average room interior completed in one day
A Cabinet Refinishing Company That Goes The Extra Mile
Don't worry about unresponsive contractors or being kept in the dark. We maintain open communication when working for you and answer all your questions along the way.
The secret to a successful cabinet refinishing job is in the repair and preparation phase. We take all measures to ensure the new paint is applied on a pristine surface.
When you have a home improvement idea, it's frustrating to wait for months to get it done. Our process ensures you get on the schedule faster and have your cabinets ready in a matter of days.
Give A Second Chance To Your Quality Cabinets With Cabinet Refinishing
Enjoy a cabinet refinishing service that keeps your needs front and center.