The Best Garage Makeover In Paradise Valley
If you're interested in a garage makeover in Paradise Valley, you're in the right place! Check out full breakdown below!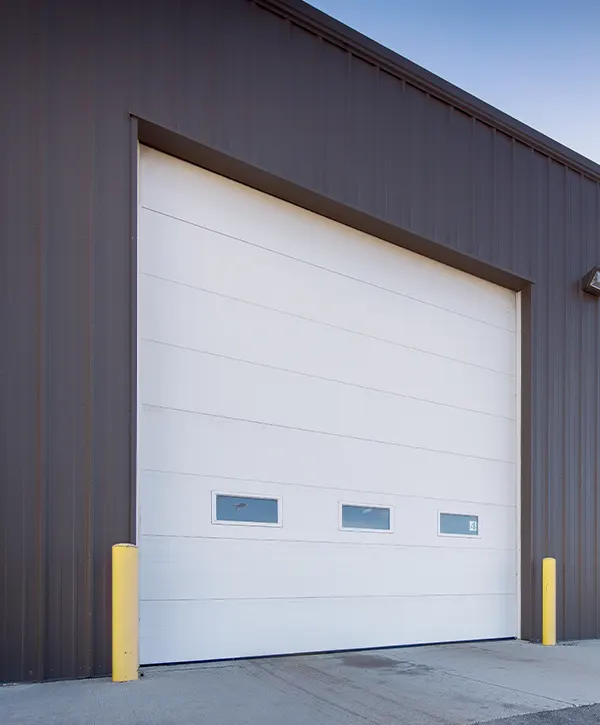 Are you not satisfied with the state of your garage? Do you require a remodel? Don't worry, because; getting it back in order is more straightforward than you might expect! When transforming your garage, there are several aspects to contemplate: walls, flooring, usage, and if there's a need for a new one.
If you're looking for a fantastic garage makeover to make your house feel brand new, then Orange Door Custom Coatings is the right choice. We are constantly breaking new ground and raising industry standards with our custom coatings. With over 100 years of combined experience, we provide homeowners with a top-quality garage makeover every time.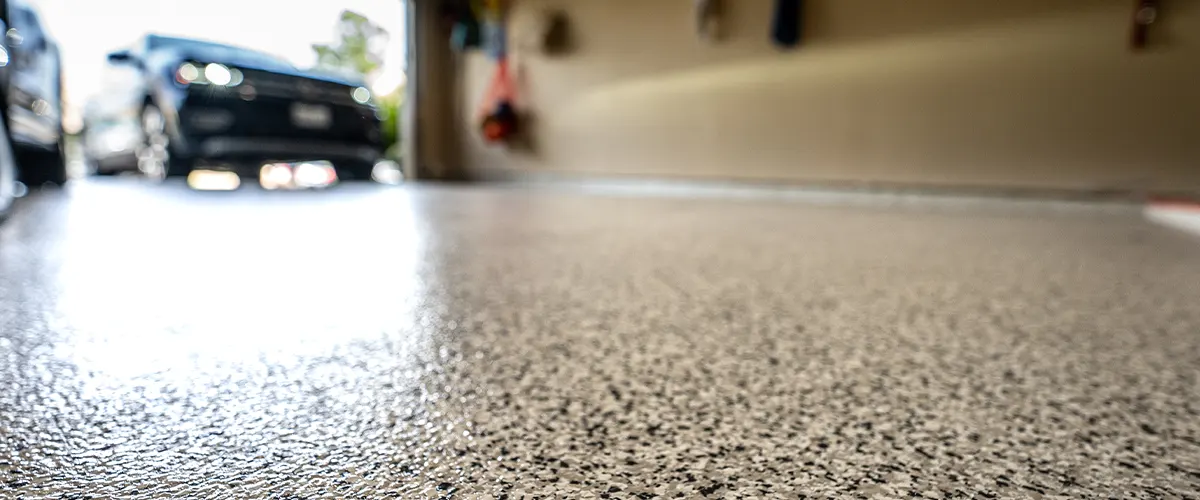 Revamp Your Garage Space With Extra Perks
Our mission is to over-deliver and save you from spending time maintaining and remodeling your space over and over. We're doing more than just giving you a simple makeover because we want you to be 100% satisfied with your end product.
With Orange Door Custom Coatings, you'll also get:
Get Yourself In Business With Local Professionals
When investing in a garage makeover in Paradise Valley, the number of trustworthy companies that can take on your project is far from abundant. In fact, we're among the very few certified professionals in your area. We have over 800 projects under our belt, and our experience helps us offer you the best possible end product.
Not only will you experience top-notch craftsmanship, but the process itself is also effortless and straightforward. We prioritize your requests by listening carefully to them and applying them precisely as desired so that we can transform your garage into something brand new.
Paradise Valley Homeowners Love Their New Space!
We hired Dustin to come out and epoxy our floors. The workmanship was amazing and the customer service is wonderful.
Dustin and Justin were astounding to work with.
If you need garage floors with epoxy or your house painted this is your company!
Dustin and his team went above and beyond for me. I needed my concrete patio refinished on a tight deadline and they got the job done for a fair price.
It looks great now and the team was friendly and professional.
Would highly recommended – all around great experience with this company.
The best part about investing in a garage makeover is that you can make your space look completely different depending on the upgrades you choose. Here are the most popular ones:
The flooring you choose for your garage has a tremendous impact on its aesthetic appeal and how it's utilized. Most garages have concrete flooring, but the problem with concrete is that you'll have to resurface it if it's cracked or damaged. Also, concrete can be rather plain and boring, but you can spice it up by painting it the color you choose.
If you're looking for a durable, low-maintenance floor solution that can survive substantial foot traffic, then epoxy flooring is the perfect choice for your garage. Not only does it provide tremendous strength and endurance, but it also offers an array of different colors and designs to suit any style or need. Whether it's at home, in business facilities, or on industrial sites, epoxy floors are designed to last!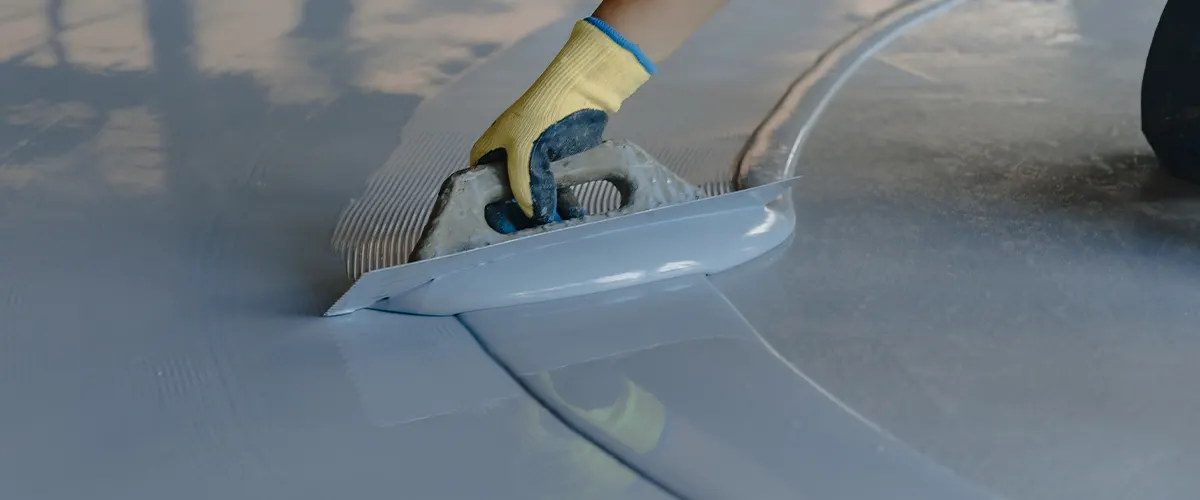 If your garage still has exposed framing studs, adding drywall is an easy and effective way to spruce up its appearance. Additionally, painting the walls of your garage with a matching color scheme creates a more uniform look that instantly adds style to the space. Even if you have concrete walls in your garage, you can still paint them or add new ones for extra flair! Bright colors are especially recommended as they help brighten up most garage spaces.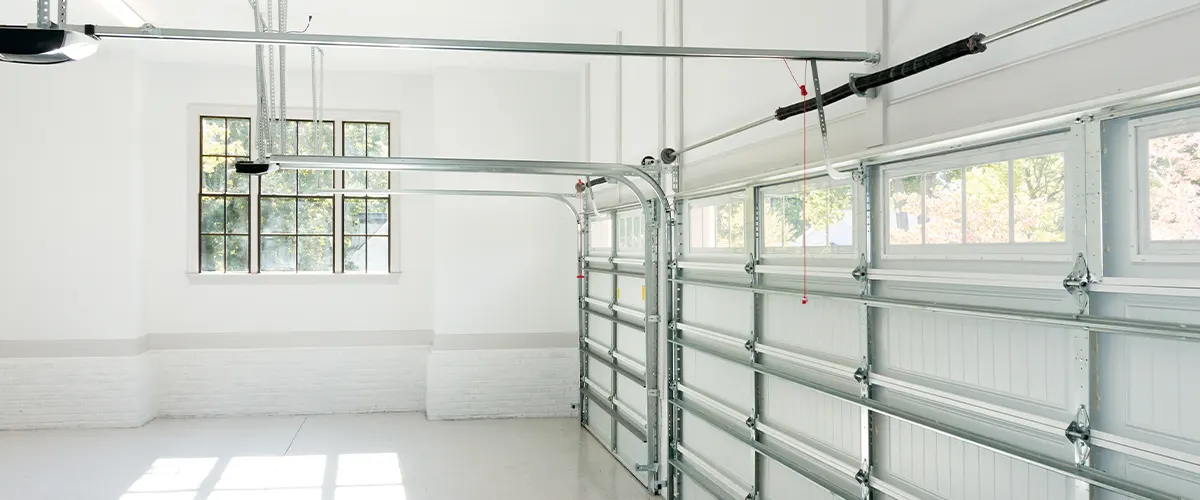 Add A Loft To Your Garage Space
If you're searching for remodeling ideas for your garage, look no further than a loft addition! This can dramatically extend your parking capabilities and provide excellent storage space. Cabinets are also super easy to install and help the organization. For those who want to take it even further – you can turn the loft into something much more! It's like getting another room above your garage that you could use however you desire, whether it be an extra bedroom, office, or anything else -all while exercising your creative spirit.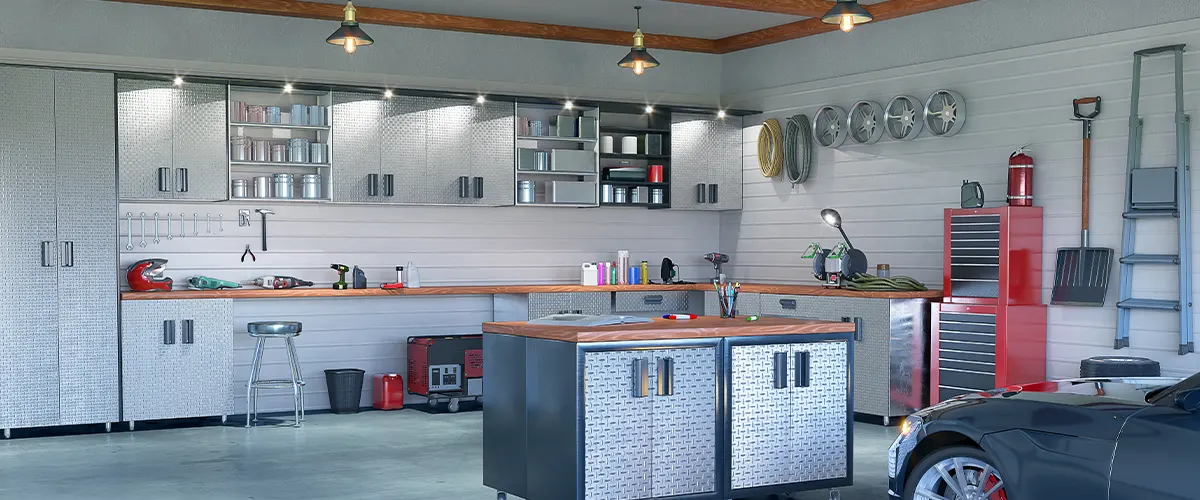 Working on projects or vehicles can be challenging in a garage lacking natural light. You can solve this problem by installing windows, which will bring much-needed light into the space and add curb appeal to your home while aiding ventilation. If you want an even more eye-catching solution, try replacing your traditional door with one containing glass panes instead!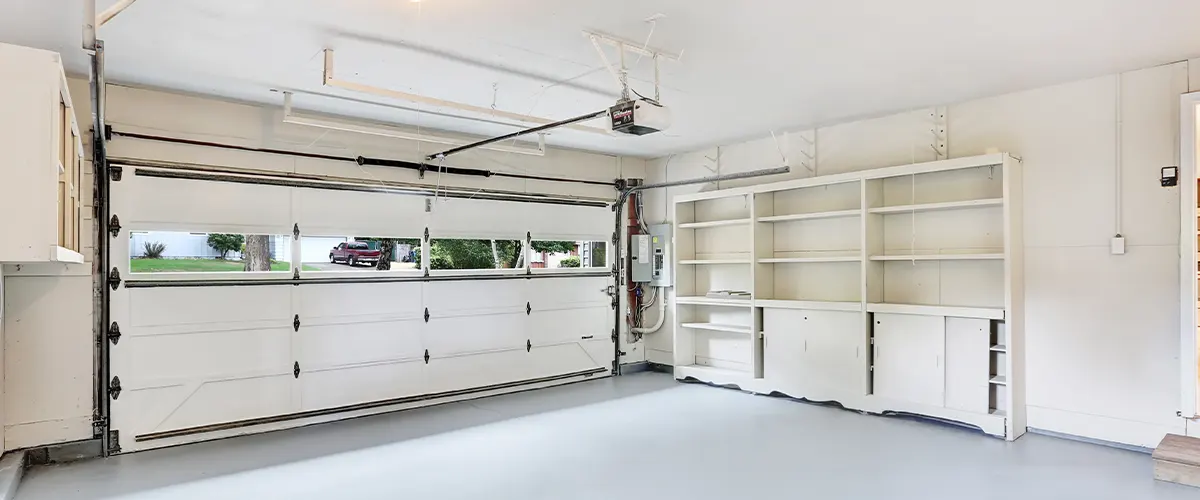 If you plan on utilizing your garage after dark, you must ensure it is properly illuminated. Dim lighting can impede the enjoyment of a potentially great space. Motion sensor lights provide an innovative and easy solution for this problem. This type of light will automatically turn on when someone enters the area, providing convenient illumination with no effort from you!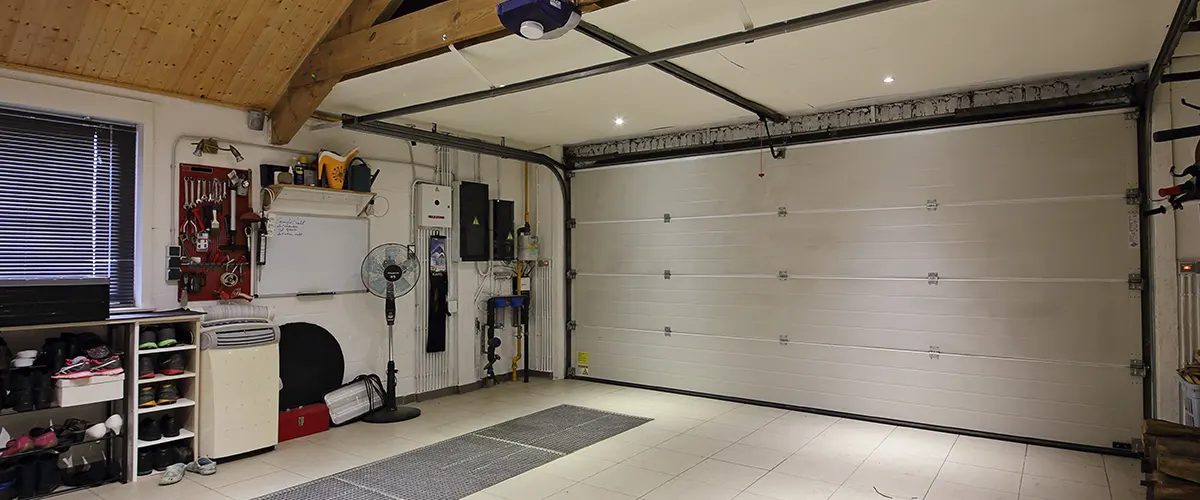 Find Inspiration For Your New Garage Makeover
The Best Garage Makeover Process
We know working on your home can get stressful, which is why we made the entire process to get started extremely fast and easy. During the project, you're ensured through communication so you'll be in control of everything.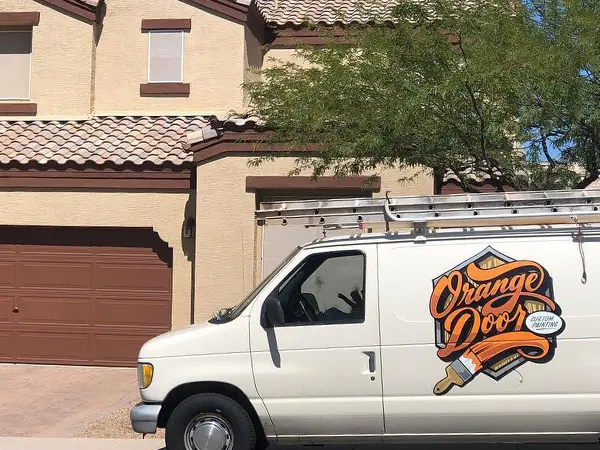 Request your free quote and let's talk!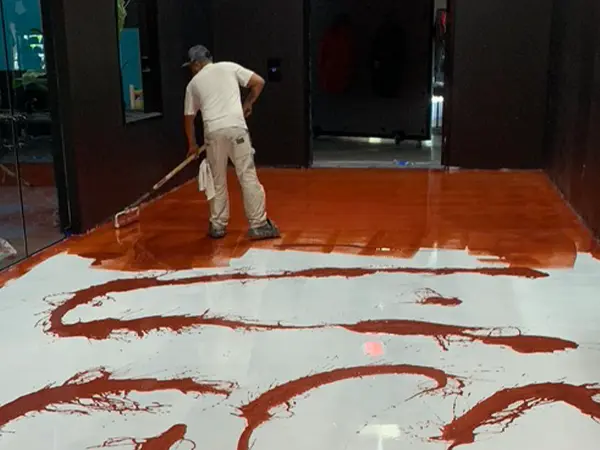 We start your project as soon as you're ready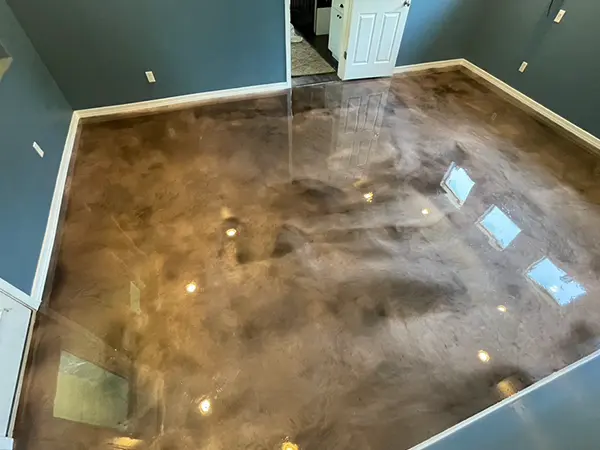 Frequently Asked Questions
A garage makeover project in Paradise Valley can include anything from a complete paint job and a new epoxy flooring installation to having premium cabinets, a workstation, and a Slatwall storage track system installed. Before we begin the work itself, we'll discuss every detail of your project, complete with a clear timeline and cost breakdown.
The price of a garage makeover can be between $5k to $10k, depending on the size of your space, the materials you use, what type of upgrades you want, and more!
Transforming your single-car garage into a livable space will typically take between 3 to 6 weeks, depending on the current structure of the garage. On average, you should set aside around three to four weeks for the conversion process.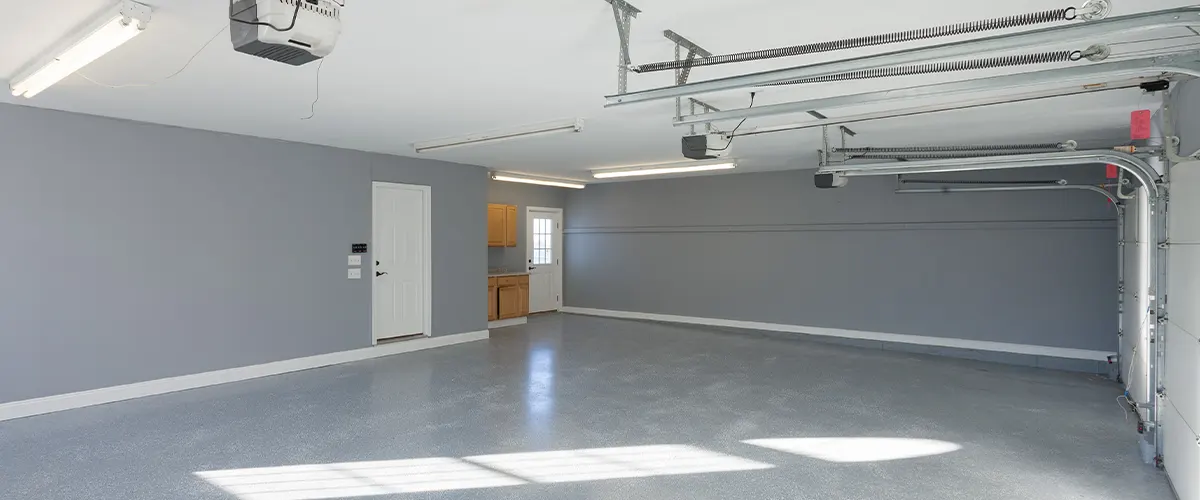 Get A Superior End-Product Right From Your Local Pros
If you're looking to give your Paradise Valley garage a stylish makeover, look no further than Orange Doors Custom Coatings! Our commitment is simple: we aim to provide our customers with an amazing new space they'll love. We focus on providing professional-level service and making the entire process quick and straightforward. You will fall in love with your newly refurbished garage with us!
With us, you're getting:
Your Epoxy Floors Are Closer Than You Think!