Best Epoxy Flooring Companies in Paradise Valley, Az
If you're interested in epoxy flooring companies in Paradise Valley, you're in the right place! Check out full breakdown below!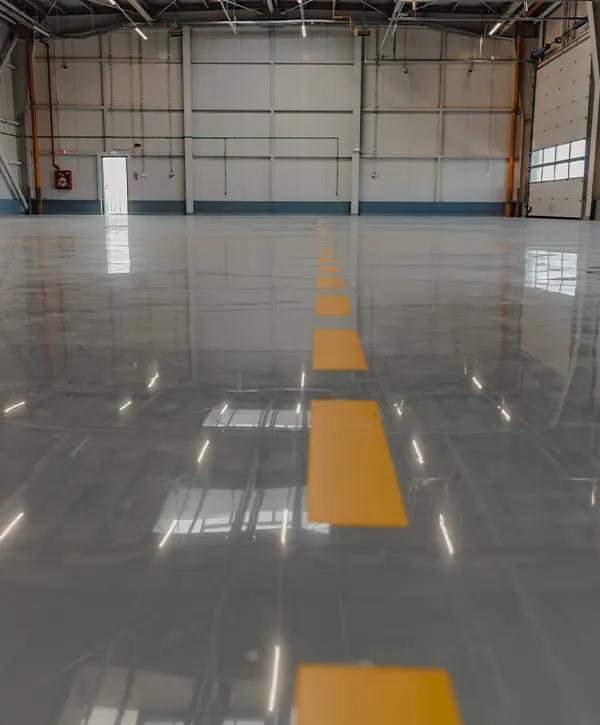 If you're looking for a durable, strong, and low-maintenance flooring option in a high-traffic area, epoxy flooring is great. It works well in residential, commercial, and industrial settings and can be customized with various colors and designs to suit your preferences. With epoxy flooring, you can choose a design that complements your space perfectly.
Orange Door Custom Coatings is dedicated to providing high-quality and long-lasting flooring options that will leave a lasting impression. Our team of experienced professionals has over 100 years of combined expertise in creating custom epoxy flooring designs that go above and beyond industry standards. You can trust us to craft beautiful, durable flooring for your home that will turn heads.
But we aren't the only reliable contractors in Paradise Valley, AZ. In the spirit of sharing knowledge about our fellow contracting companions, we've assembled a small list with the best epoxy flooring installation companies in our area!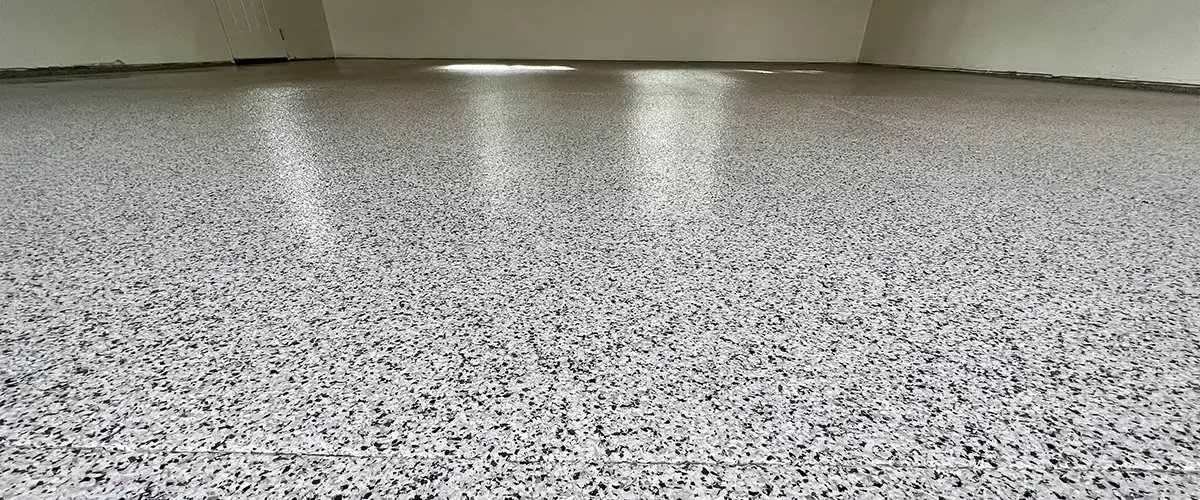 Starting With Orange Door Custom Coatings
If you need a certified professional for epoxy flooring in Paradise Valley, we have over 100 successful projects under our belt. Our experience and knowledge ensure that we deliver high-quality results. Don't take chances with amateurs – trust us with your project today!
If you choose us, we will provide excellent work and a personalized approach that caters to your requirements. We take the time to understand what our customers want and guide them toward the most effective solutions to help them achieve their goals.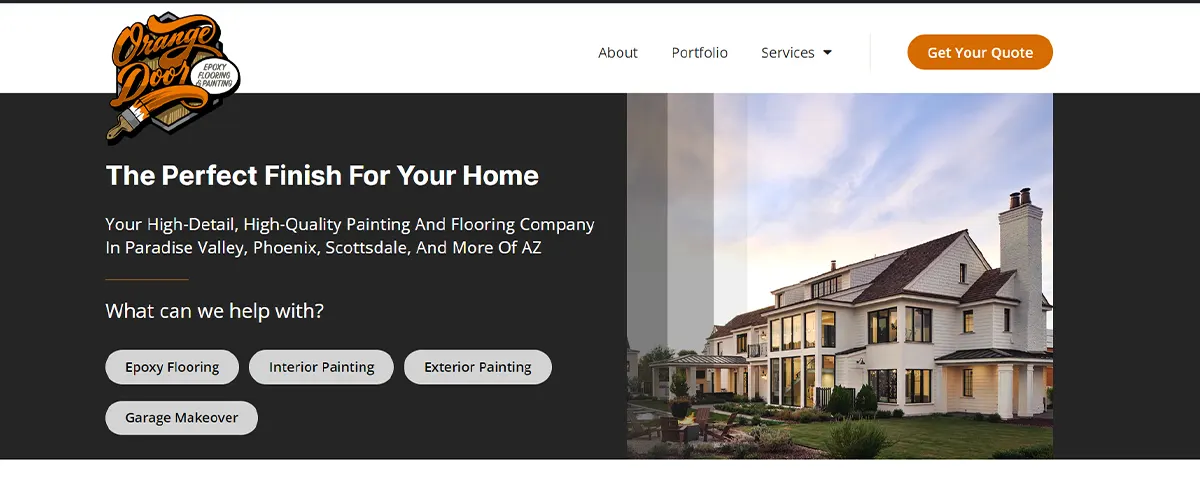 We hired Dustin to come out and epoxy our floors. The workmanship was amazing and the customer service is wonderful.
Dustin and Justin were astounding to work with.
If you need garage floors with epoxy or your house painted this is your company!
Dustin and his team went above and beyond for me. I needed my concrete patio refinished on a tight deadline and they got the job done for a fair price.
It looks great now and the team was friendly and professional.
Would highly recommended – all around great experience with this company.
Epoxy Werx - Epoxy Garage Floors
Epoxy Werx provides various epoxy installation services that are durable and visually appealing. Their solutions incorporate the most up-to-date technology, including theur exclusive epoxy sealant that is resistant to scratches, stains, water damage, and other types of damage. They aim to offer high-quality services at an affordable price.
Their selection includes various colors and textures that can transform your garage into a showroom. Additionally, they provide complimentary custom designs if you desire something unique. They are not only a leading contractor in this area, but they also provide affordable pricing for all of their services.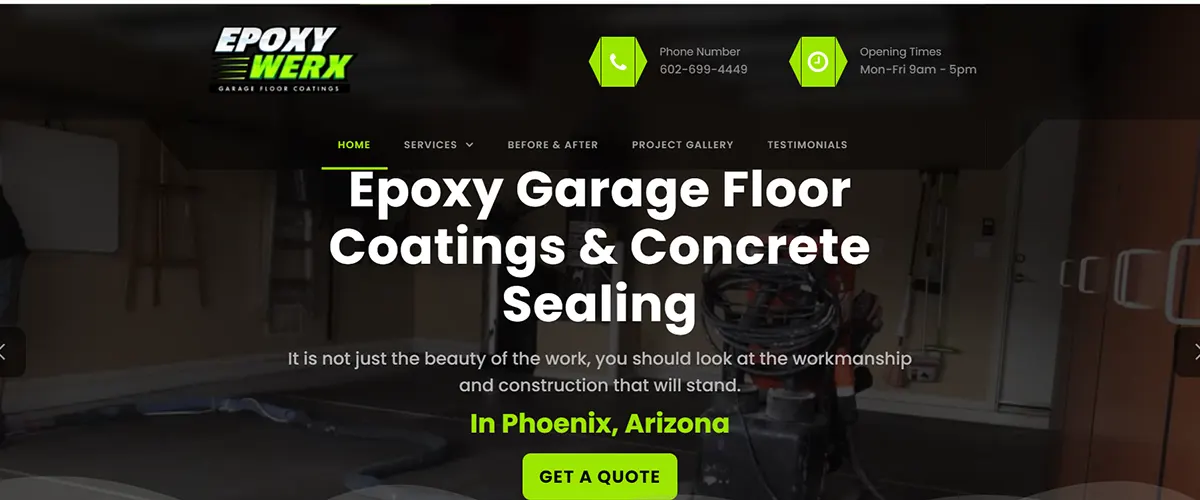 They did an amazing job! First time ever getting epoxy on my garage floor and they made the process super simple. Showed him what my wife and I wanted and we got exactly that! He was able to put us in there schedule super quickly and the process was very quick! Would highly recommend they do a spectacular job very professional! Super happy with the results glad we picked you guys thanks.
Epoxy Werx (Sheldon & Cara) did a beautiful job on our garage floor. We are so happy with the results. They were so easy to work with especially since we mostly live out of state and communicated by text and the Ring camera during the install. When we saw the results in person, we were wowed. Now our neighbors want theirs done.
Brilliant Epoxy Flooring Inc
Brilliant Epoxy is a company that specializes in concrete restoration and coatings installation. It is based in Scottsdale, Arizona, and serves other areas, including Paradise Valley. They offer high-performance floor systems for commercial and residential settings by restoring existing concrete surfaces and applying high-quality epoxy-based resins and urethane sealants.
For the past 25 years, they have built a reputation as trustworthy consultants and skilled installers of resinous floor coating systems. This is because they take a consultative approach, use top-quality materials and equipment, employ professionally-trained technicians, and are dedicated to providing excellent service.
Their approach to flooring combines both artistic and scientific elements. Their main goal is to assist you in choosing the ideal flooring solution for your needs, creating floors that are both visually stunning and practical and surpassing your expectations for quality and service.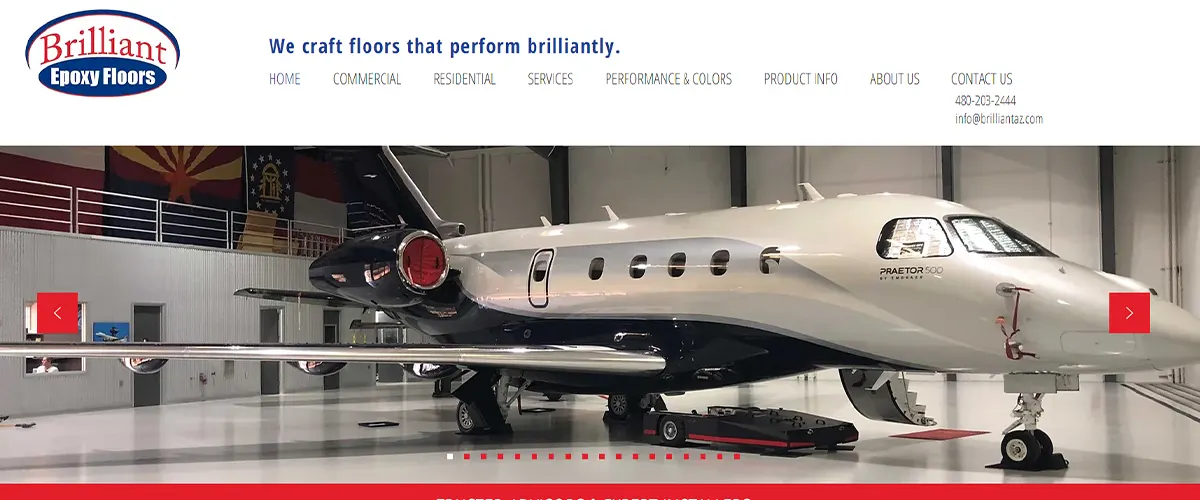 So I called and received a rough estimate online per square foot. Went to the show room over by Scottsdale Airport and picked out the color we wanted. So this is how they work it they show up at the job site in the morning give you the final measurements and give you the cost of the job. 
We didn't pay anything until they finished. They do take credit cards, but they charge a little extra so we ended up paying with a check. We were very happy with the whole process and very happy with the finished product. We would use them again.
Great experience from start to finish. Erik is very knowledgeable and was able to answer all of our questions to help us make the right decision for our event space floor. 
Dan and his install team did an incredible job and were very meticulous with their work. The whole team at Brilliant Epoxy was very respectful and pleasant to work with. I highly recommend them. Great job!
Get A Superior Service From One Of The Best Epoxy Flooring Companies In Paradise Valley
Make your space remarkable with Orange Doors Custom Coatings' epoxy flooring installation! Our team of specialists will handle the entire process, guaranteeing that you are completely pleased with the conclusion.
We recognize how vital it is for customers to have a pleasing interior, so we've designed our process with your satisfaction as the priority. Allow us to help bring out its beauty today and let you fall in love again! Transform your home or business into an outstanding space with us now!
With us, you're getting:
Your Epoxy Floors Are Closer Than You Think!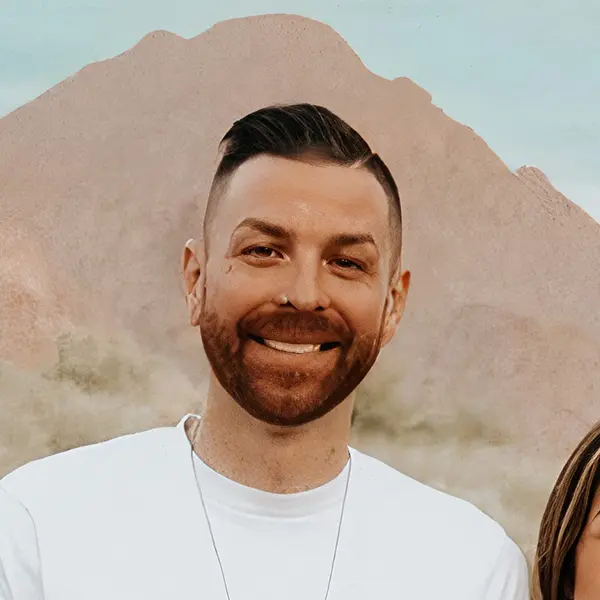 If you're ready to get started on your project, we're here for you!
Request a free quote and let's discuss your upcoming epoxy flooring project! Or talk directly with me at (602) 625-4617 and see if we're the right fit!