The Best Interior Painting In Mesa, AZ
Looking to refresh your home with a quality interior painting service? Orange Door has the perfect solutions to make it happen!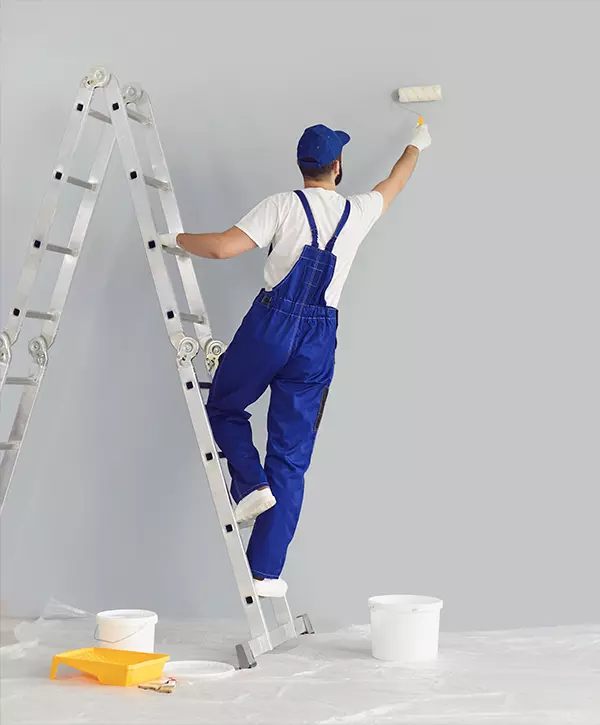 Interior painting is one of the most affordable, efficient, and fast home improvement projects that will boost your home's aesthetics and make it feel yours again. 
Whether you're painting a kitchen, a bedroom, or a living space, a fresh coat of paint is sure to elevate the mood of the space and make you proud of your home once again. With Orange Door Custom Coatings, you're getting a complete and high-quality interior painting service at a fair and sensible price.
We made it extremely easy and convenient to work with us! At Orange Door Custom Coatings In Mesa, AZ, our focus will be on you, your time, and your investment, so we can offer you a spectacular painting job that matches your existing style and preferences!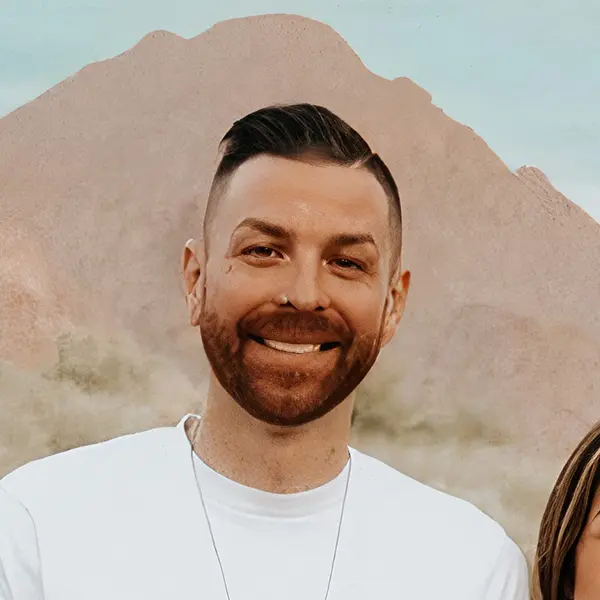 Dusting Magley, the owner of Orange Door
Hi, I'm Dustin Magley, owner of Orange Door. Since 2013, my team and I have aimed to make artistry and precision a must for all painting projects in Arizona. I focus on delivering a high-quality product and flawless painting service in and out, and my large team of in-house painters helps me bring over a century's worth of experience to any project we take on.
Interior Painting That Goes Beyond The Industry's Standards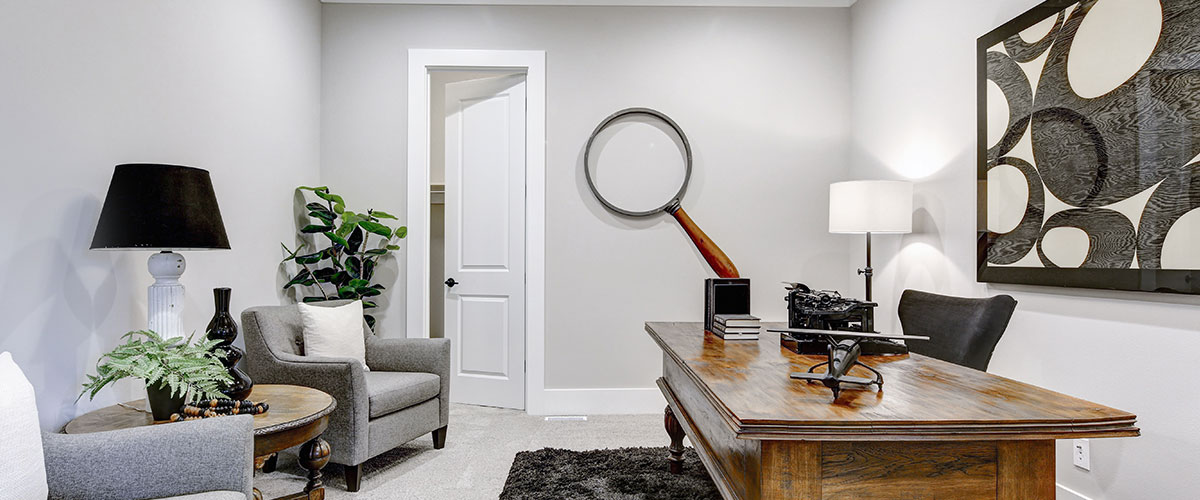 We're raising the painting industry's standards by constantly delivering a quality end product that we can guarantee you'll love. Get to work with a top-tier painter and enjoy all the perks that come with us!
Let's build the perfect outdoor setup with:
Here's What Our Painting Projets Look Like
Regardless of the space, you're guaranteed a professional painting service that leaves nothing behind. Our portfolio is proof of our dedication and passion for painting. Check it out and get some inspiration for your own project!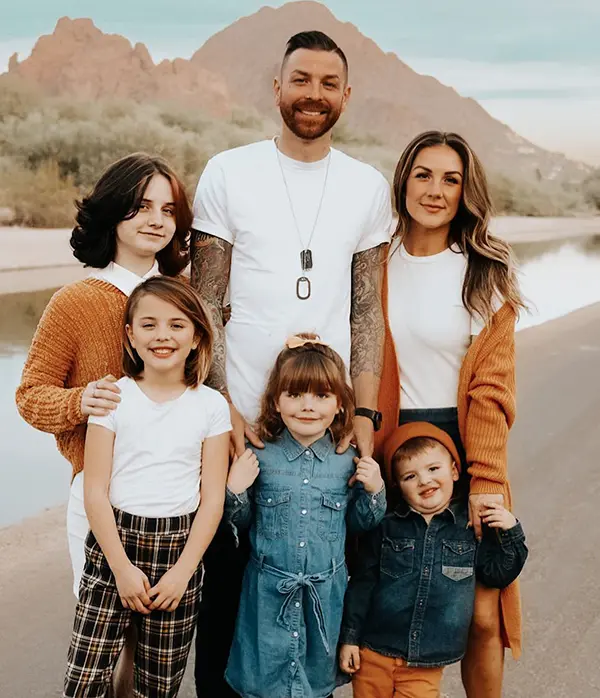 If you're ready to commit and get the high-end painting job that you've been dreaming of, this is your best chance to do so! Get in touch at (602) 625-4617 or request a free quote, and we'll circle back within a business day!
Homeowners Love Working With Us
We've helped hundreds of homeowners see their vision through, and they all loved our work. Our reliability and professionalism is what our clients love, and we guarantee you will too!
As a general contractor, I only trust Dustin to put the last touch on our projects. Great attention to detail, professional and friendly staff on every project. He's priced to the market but well worth his weight in gold.
We hired Dustin to come out and epoxy our floors. The workmanship was amazing and the customer service is wonderful. Dustin and Justin were astounding to work with. If you need garage floors with epoxy or your house painted this is your company!
Interior Painting Cost In Mesa, AZ
The average 2,500 square feet full interior painting in Paradise Valley, Arizona, costs between $8,000 and $13,000. However, the price can vary based on your color and finish selections, any repairs needed, and whether the rooms are furnished or vacant.
| Home square feet | Average cost to paint interior |
| --- | --- |
| 800 | $2,400 – $3,200 |
| 1,000 | $3,000 – $4,000 |
| 1,200 | $3,600 – $4,800 |
| 1,300 | $3,900 – $5,200 |
| 1,400 | $4,200 – $5,600 |
| 1,500 | $4,500 – $6,000 |
| 1,600 | $4,800 – $6,400 |
| 1,800 | $5,400 – $7,200 |
| 2,000 | $6,000 – $8,000 |
| 2,200 | $6,600 – $8,800 |
| 2,500 | $8,000 – $13,000 |
| 3,000 | $11,000 – $15,000 |
Before
After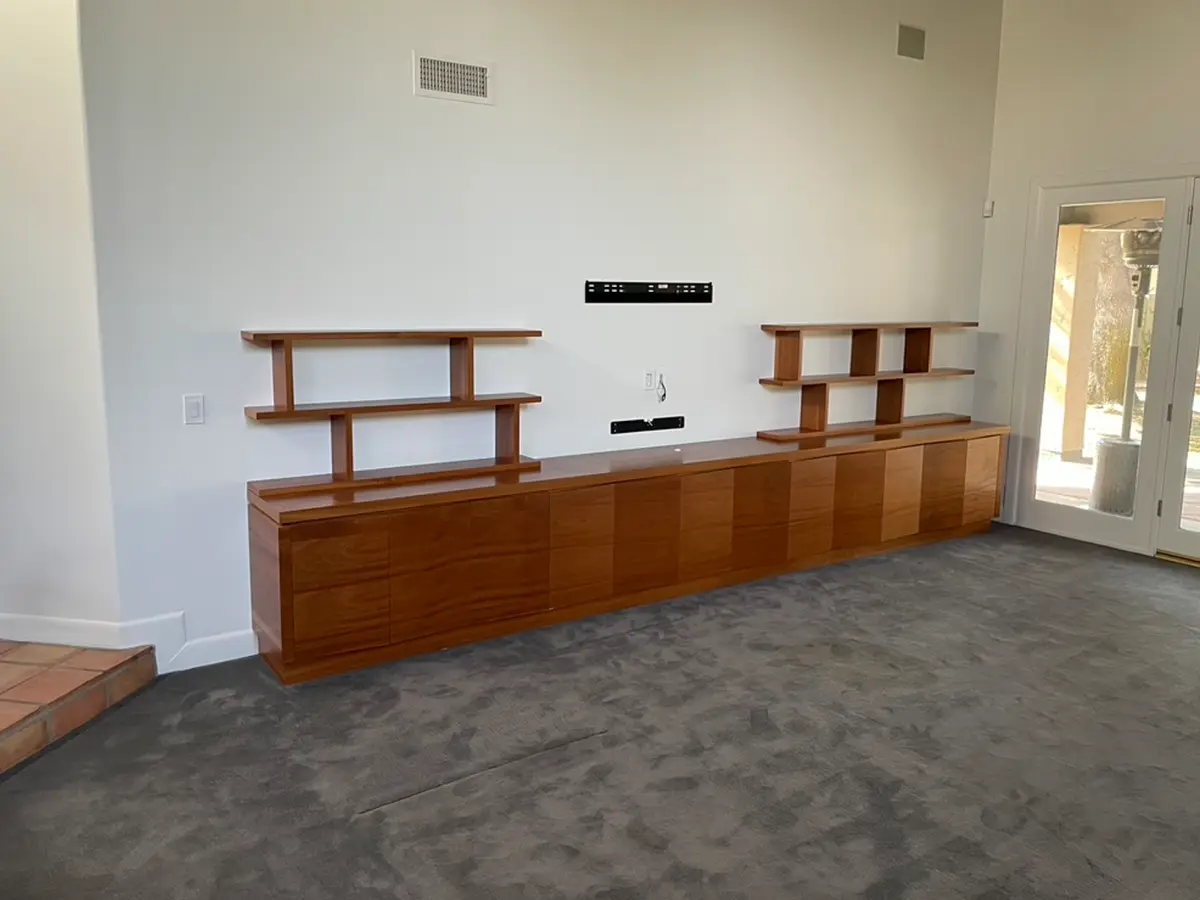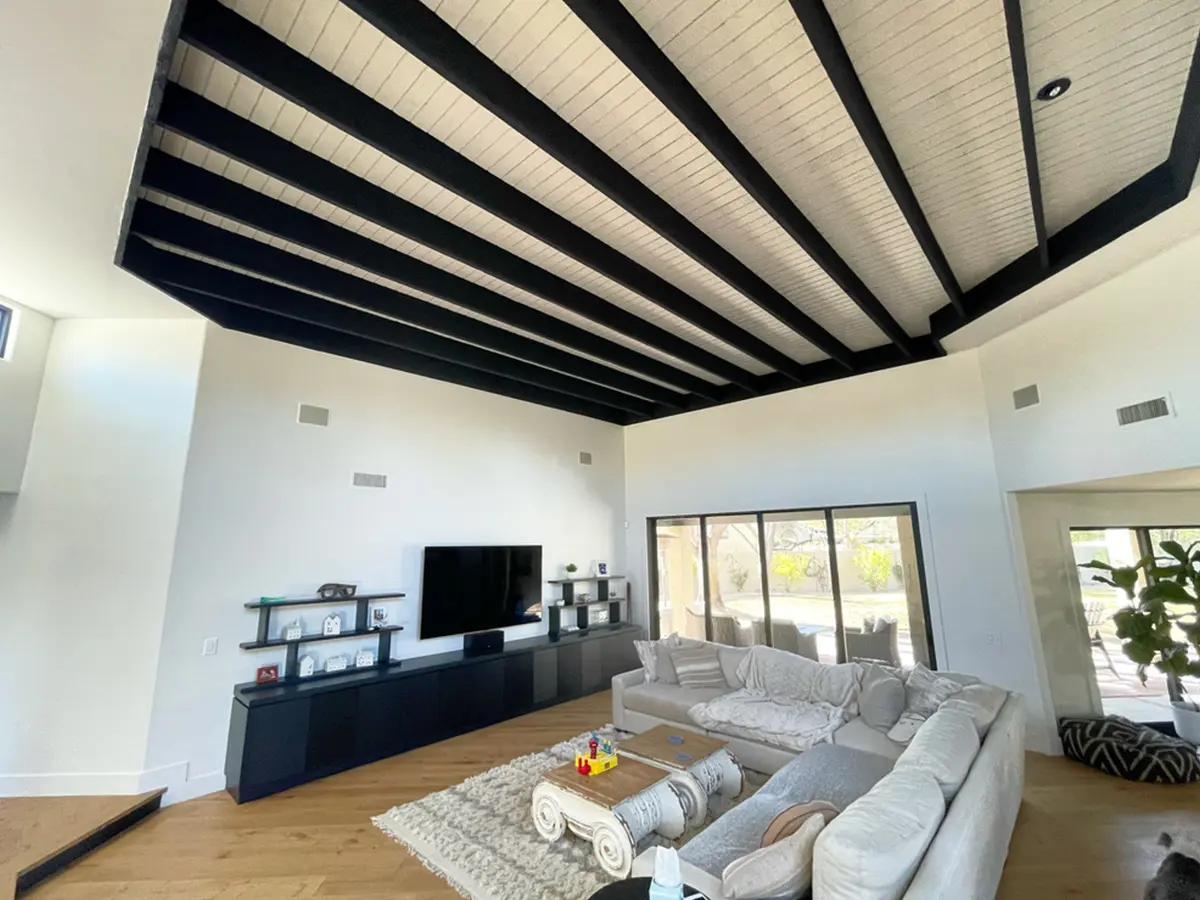 Full Interior Painting In Paradise Valley, AZ
This 4400 ft² interior painting project included:
The project was quoted at $24,380 where the cabinet refinishing and accent paint locations were the most expensive items.
* Prices are subject to change due to factors that impact labor or material costs. Contact us for your interior painting project so you can get a more accurate pricing estimate.
We're Taking Care Of Everything For You!
Interior painting is usually a pretty straightforward job, but if you want to paint the entire place, two common concerns start popping up.
With Orange Door, you're getting a fair and honest painting price that makes your project a total investment. You'll get cost-effective solutions that'll help us stay within your budget so you won't have to dig into your savings.
As long as there are no major setbacks, we'll stay within the timeline so you can enjoy your home as promised. Finishing on schedule works for both of us, as you'll get to return to your day-to-day life, and we get to move on to our next painting job.
An Interior Painting Job That Just Flows
Our process is designed for your comfort and well-being. We want you to fully enjoy the excitement of getting this upgrade, and we can guarantee you will!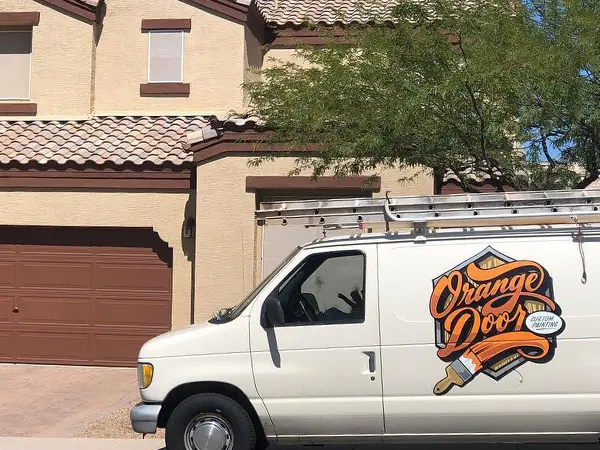 Share your vision, and we'll help you choose the best paint that complements your home.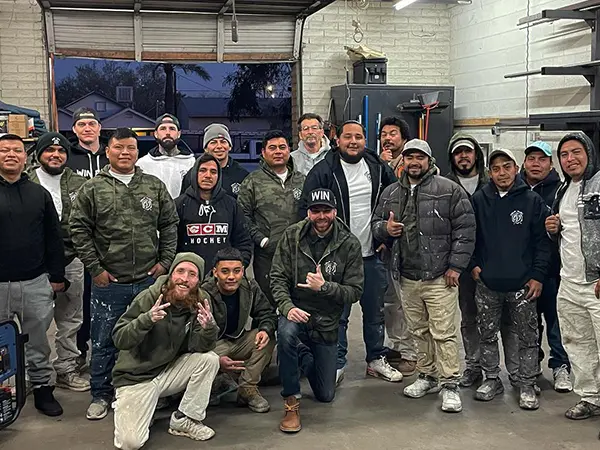 We get to work according to our timeline. You'll have complete control over everything.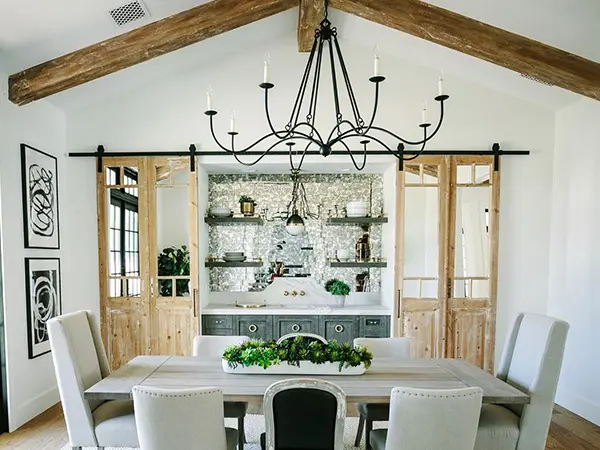 Your painting job is done! Enjoy a home whose colors complement your mood and lifestyle!
Get Your Painting Project Started With Reliable Pros
Painting projects shouldn't be too difficult to start, but working with shoddy contractors can prolong these projects for weeks, and you might end up with a product that's far from what you paid for.
At Orange Door Custom Coatings in Mesa, AZ, we focus on giving you a fast painting job, a seamless process that aims to cause as minimum disruptions to your life as possible and a spectacular end product that matches your vision.
If that's what you've been looking for all along, give us a call at (602) 625-4617 or request a free pricing quote to learn more about your interior painting cost in Mesa, AZ.
Have used orange door painting probably a half a dozen times over the past 3 years. Started with them doing some basic touch up painting and drywall repair inside my home. Then we hired them to paint the entire exterior of our 4000 sq ft home. Then again on more interior projects. They are always on time. They do fabulous work and I will continue to use them in the future.
Dustin, his brother and his team were wonderful! We wanted to have our entire home painted, in a very short period of time (less than two weeks) while we were out of the country – and his team pulled it off!!
They advised us well, did as many walk-thru's as needed, were always free for text/calls and questions and helped completely transform our home! Highly recommend!! Also, best part, you get quality work for a reasonable price 🙂
Other services you might be interested in...
Mesa, Arizona
, is a vibrant city teeming with breathtaking natural beauty and rich historical significance. I
t's well known for its plethora of striking landmarks, such as the ancient cliff dwellings at Mesa Grande Cultural Park and the Mesa Arizona Temple with its meticulously maintained gardens. Mesa is also home to the Arizona Museum of Natural History, which hosts an impressive array of dinosaur exhibits. For outdoor enthusiasts, the Usery Mountain Regional Park offers wonderful hiking trails with panoramic views of the surroundings. With its unique blend of cultural heritage and natural splendor, Mesa truly offers something for everyone.