The Best Interior Painting In Glendale, AZ
Revitalize your home with a stunning transformation through professional interior painting.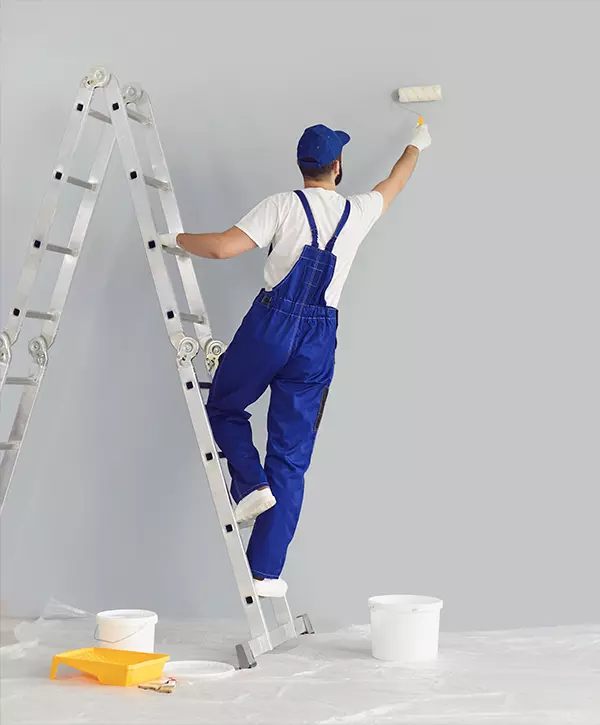 For homeowners in Glendale seeking exceptional interior painting services that can transform their house into a comfortable abode, Orange Door Custom Coatings is the perfect choice.
Our custom coatings are innovative and set new benchmarks in the industry. We boast 100 years of combined experience and ensure top-notch interior painting services for all homeowners.
Interior painting cost in Glendale, AZ, starts at between $8,000 and $13,000 for a 2,500 square feet space. The price can vary based on your color and finish selections, any repairs needed, and whether the rooms are furnished or vacant.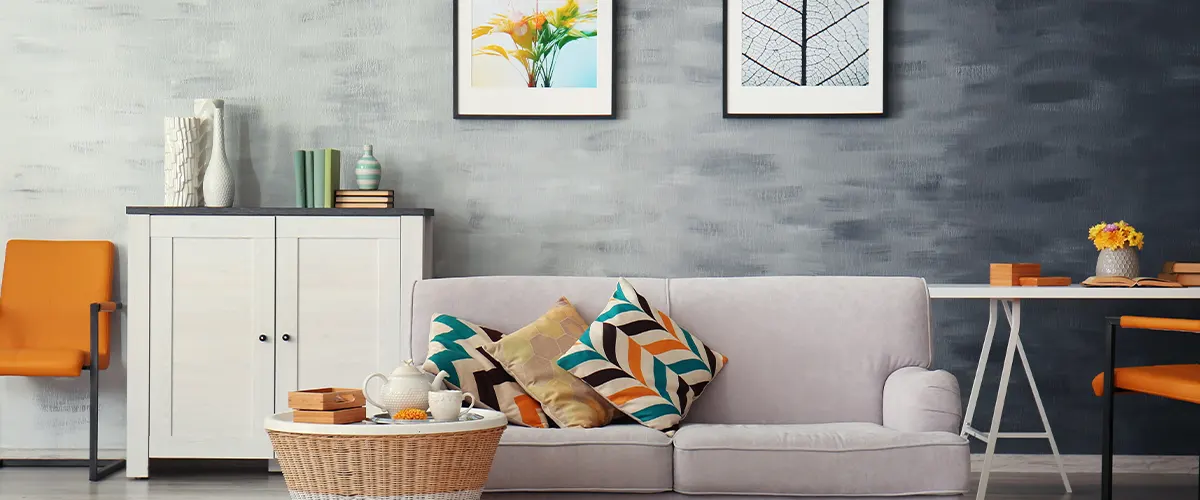 Revamp Your Indoor Space With Painting Service That Comes With Extras
Our goal is to exceed your expectations by providing a high-quality paint job that saves you time and effort. We take pride in delivering a finished product that meets or exceeds your satisfaction.
With Orange Door Custom Coatings, you'll also get:
Get The Yourself In Business With Local Professionals
We are one of the few certified professionals in Glendale for interior painting. With over 800 completed projects, our experience allows us to provide you with the best end product possible.
Our top priority is ensuring your satisfaction with both the quality of our work and the ease of the process. We will take the time to hear your preferences, provide expert advice, and incorporate all of your requests to deliver the precise interior paint job you desire in Glendale.
With us, you're getting a reasonable and fair interior painting cost and the reassurance that the results will look nothing short of impressive!
Your Neighbors In Glendale Love Their New Space!
People love working with professionals, especially when it's something as important as their home. This is what our past customers say about getting us on their jobs.
As a general contractor, I only trust Dustin to put the last touch on our projects. Great attention to detail, professional and friendly staff on every project. He's priced to the market but well worth his weight in gold.
Had an amazing experience with the Orange Door team when they painted the entire exterior of my home. Their workmanship was top notch, very professional and most importantly finished the job when they said they would. I would highly recommend yen for your painting needs and I'll be having them back soon as my interior paint is next on the to do list!
Check out our interior painting in Glendale offer and request your free quote right now so we can get started!
Types Of Painting Finishes
Choosing a different finish for your interior painting can completely transform the look of your walls, making investing in it worthwhile. During our on-site consultation, we'll provide you with samples and explain how each finish behaves. In the meantime, let's talk about the most commonly preferred finishes.
If you use matte or flat paint on your walls, they will have a soft, muted tone without much shine. These types of paint have a lot of pigment and are not reflective. This means you will need fewer coats to cover your walls, which will save you money.
If you want to hide scratches and nail holes on your interior bedroom walls, you should use a paint finish known as the concealer of paint. The ideal product for achieving this finish is Nerolac Impressions Ideaz.
If you want to add a unique and rustic look to your walls, consider using textured paint. This type of paint can give your bedroom walls a stylish and elegant touch while also hiding any bumps or cracks in the wall. There are various textures of paints available, such as brick or fabric, so you can easily find the perfect look for your home. If you're specifically looking for metallic textured paint options, here is one you can consider.
Satin is a versatile wall paint finish that is more reflective than eggshell but less glossy than other options. It has a texture and shine similar to that of a pearl. Satin is particularly suitable for areas with low natural light, such as hallways, bathrooms, and kitchens.
Although it's called satin, the finish is actually more velvety, soft, and pearl-like. However, it does have a downside in that it reveals application flaws, such as brush strokes. Despite this, there is still much to appreciate about this paint. If you're interested in using it for your next project, take a look at one of the top-rated satin finishes available.
An Eggshell finish for wall paint has a low sheen that resembles an actual eggshell. This type of finish is not as flat as others and has some slight shine. It can help in hiding imperfections on the wall and is more durable. It also makes cleaning walls easier. Eggshell is a highly recommended paint finish if you are seeking a subtle sheen. It works great for accent walls and is an ideal choice for people who want a finish between satin and flat paints. Eggshell is a top choice due to its ability to hide flaws and is a popular option among homeowners.
The high-gloss finish is a type of wall color paint that is hard, super shiny, and reflects light very well. Designers prefer it for signature walls or areas with limited natural light due to its reflective quality. It is also highly durable and easy to clean.
If you use a high-gloss finish on a large surface, it will highlight every imperfection, so it's not the best option. But it's great for cabinetry, doors, kitchen work, accents, and areas that get dirty or wet because it's durable and easy to clean. The only downside is that you'll need to apply more coats, and if you don't do it carefully, you'll end up with an uneven or streaky finish.
Let Us Transform Your Interior Walls Into A Work Of Art You'll Love Looking At!
We're fully committed to bringing out the best colors of your space. We'll work tirelessly to create a space that fills you with joy, just like we did with our last projects. Here's what your interior painting in Glendale, AZ, can look like!
The Best Interior Painting Process
Our priority is to respect your time and ensure that undertaking home improvement processes are hassle-free for you. We'll keep you informed every step of the way so you have complete authority over all aspects.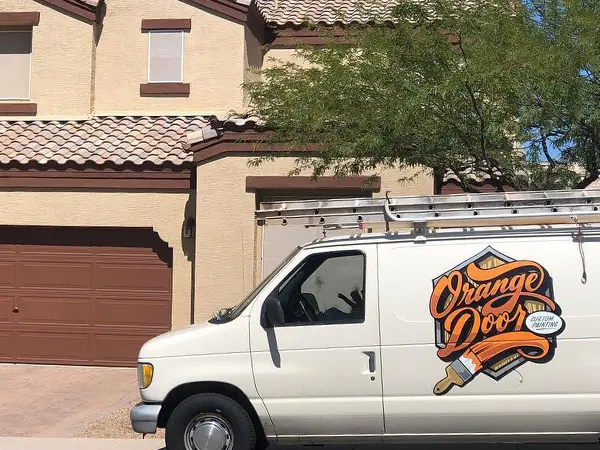 Request your free quote and let's talk!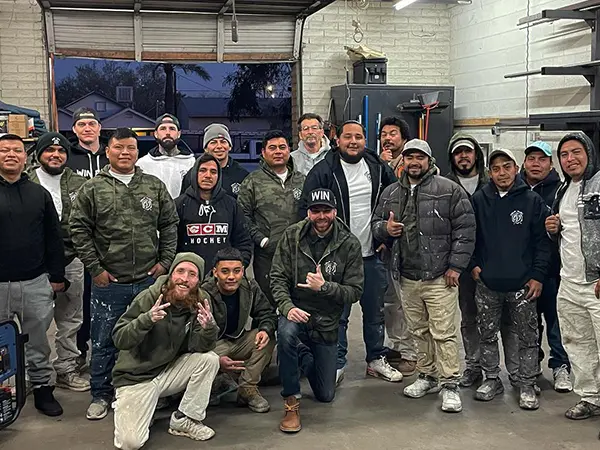 We start your project as soon as you're ready.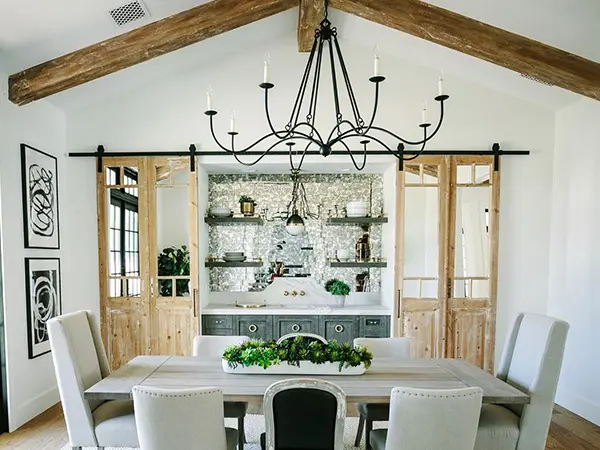 Enjoy your new paint job!
Frequently Asked Questions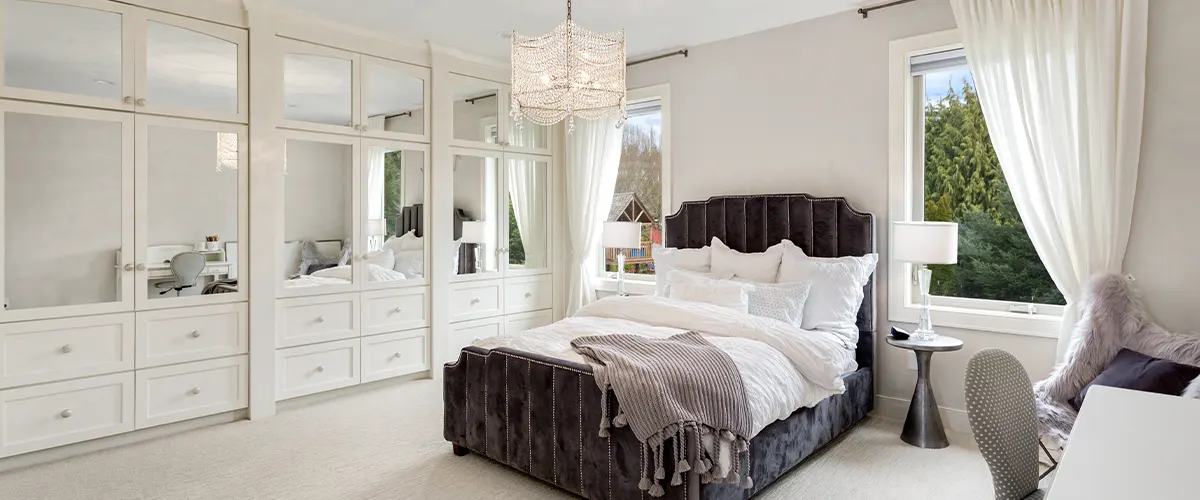 Get A Superior End-Product Right From Your Local Pros
If you need an interior paint job in Glendale, consider hiring Orange Doors Custom Coatings. Our process is simple and fast, and our top priority is your satisfaction with your updated space. We are committed to ensuring that our customers adore their new floors.
We'll work within any budget to ensure your new space looks amazing and matches your preferences, without being in your way at any point in time.
With us, you're getting:
A Brand New Interior Space Is Closer Than You Think!