The Best Exterior Painting In Glendale, AZ
Door Custom Coatings provides exceptional exterior painting services to transform your house into the cozy home it needs to be.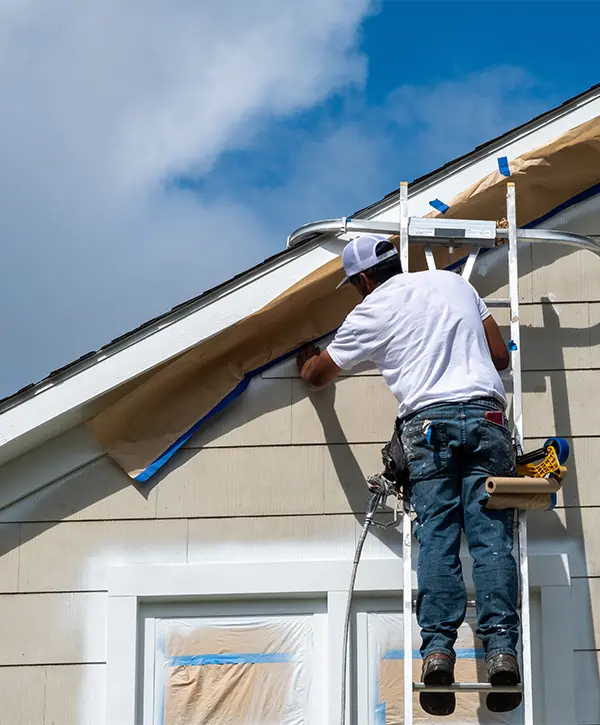 You'll enjoy over 100 years of combined experience from a crew committed to delivering top-notch services to homeowners. We strive for continuous improvement, leveraging innovative techniques to set new standards in the industry.
Exterior painting cost for a 3000 sq. ft. home in Arizona starts at $8,000 and can go up to $13,000+ depending on your color selections and the specifics of your home.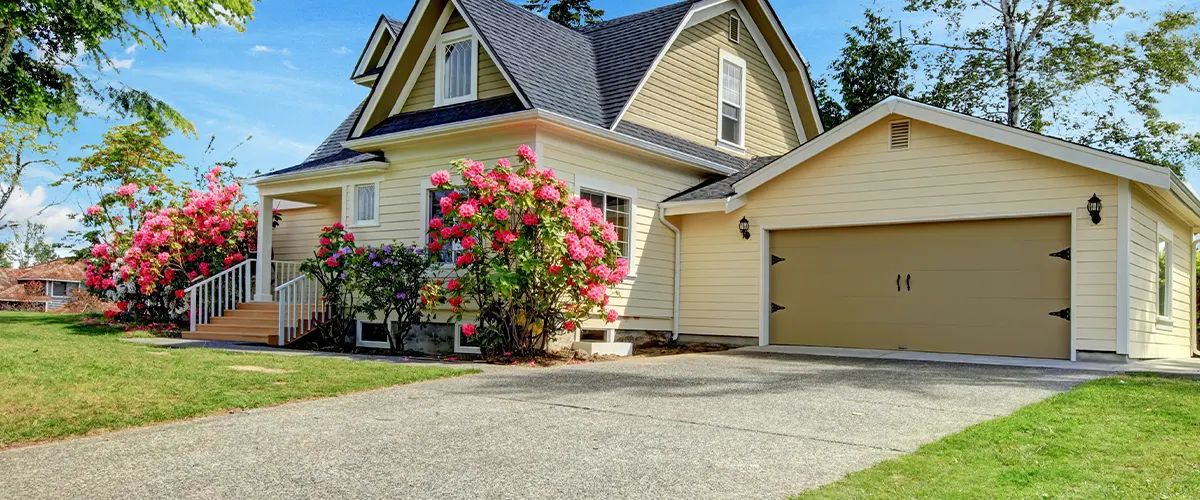 Revamp The Exterior Look Of Your Home With Extra Benefits
Painting projects can be time-consuming, so why not let us handle it? If you're unsatisfied with our work, please reach out to us so we can make it right. With Orange Door Custom Coatings, you'll also get:
Get Yourself In Business With Local Professionals
We know finding a reliable painting contractor in Glendale, AZ, is not easy. It's even harder getting someone at a fair price and the reassurance that they'll deliver top quality.
At Orange Door, you'll only work with certified professionals that have a track record of successfully completing over 800 projects. This allows us to give you a superior product that completely satisfies your needs and preferences.
You're guaranteed to receive high-quality workmanship and a quick and easy process where you remain our #1 priority.
Check out our exterior painting in Glendale offer and request your free quote right now so we can get started!
Glendale Homeowners Love The Look Of Their Home!
After serving hundreds of homeowners in the area, they now know how a world-class painting company operates. We raised the standards of the painting industry in Glendale, and it shows. Here's what people say about working with us!
As a general contractor, I only trust Dustin to put the last touch on our projects. Great attention to detail, professional and friendly staff on every project. He's priced to the market but well worth his weight in gold.
Had an amazing experience with the Orange Door team when they painted the entire exterior of my home. Their workmanship was top notch, very professional and most importantly finished the job when they said they would. I would highly recommend yen for your painting needs and I'll be having them back soon as my interior paint is next on the to do list!
Types Of Painting Finishes
After our on-site consultation, we'll look at some popular finishes that can completely transform the appearance of your walls. You'll get samples, and we'll explain how each finish works differently. Let's discuss some popular finishes
Flat paint finishes used to be popular, but now they are less preferred due to their porous nature, which causes fading and faster growth of mildew.
Even though customers now prefer shinier and more durable paints, there are still some advantages to using flat paints. However, it's only suitable for exterior walls, as it shouldn't be used on frequently touched areas like doors or windows.
Eggshell paint is an excellent choice if you wish to enhance the exterior of your home. This type of paint provides a glossy yet flat texture, which can make any siding type look great. What's more, it is highly long-lasting and can conceal surface flaws and cracks in older wood or stucco surfaces.
Furthermore, eggshell paint is popular as it can protect your home from weather changes. Additionally, brushstrokes, roller edges, and spray marks won't be noticeable after it is applied.
As a professional-looking finish, you should use high-gloss paint as it is durable and makes the color more vibrant. However, it may not be the best choice to use it for your entire house.
It's not recommended to use high-gloss paint for your entire house because it can make it look like plastic and highlight any flaws on the surface. It's better to use this type of finish only for specific areas like outlines, doors, and other details. To balance out the high-gloss parts, expert painters usually apply semi-gloss or satin paint on the exterior walls and siding.
If you want a shiny look for your home's exterior and don't mind repainting more often, then semi-gloss paint is a good option. Its glossy finish makes it more durable and easier to clean compared to satin paint. Also, it is better at withstanding tough weather and moisture.
Semi-gloss paint is usually the way to go if you want to add elegance and sophistication to your home with minor touches. However, it may not be as good at concealing cracks or uneven surfaces. Semi-gloss paint is best suited for garage doors, front doors, exterior trim, gutters, shutters, metal lamp posts, and window sills.
The Best Exterior Painting Process
We value your time and aim to provide a hassle-free experience while working on your home. We will keep you informed throughout the process, giving you complete control over every aspect.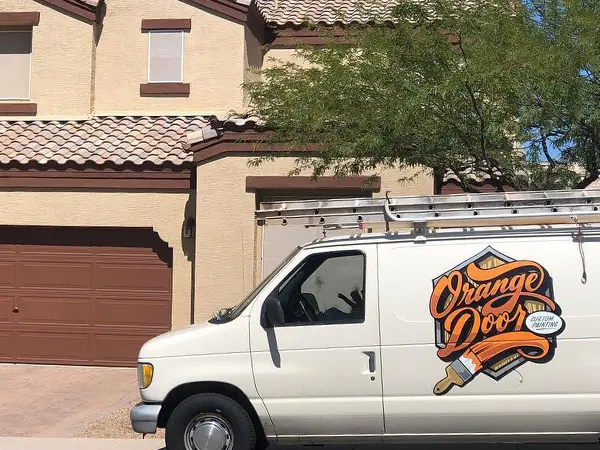 Request your free quote and let's talk!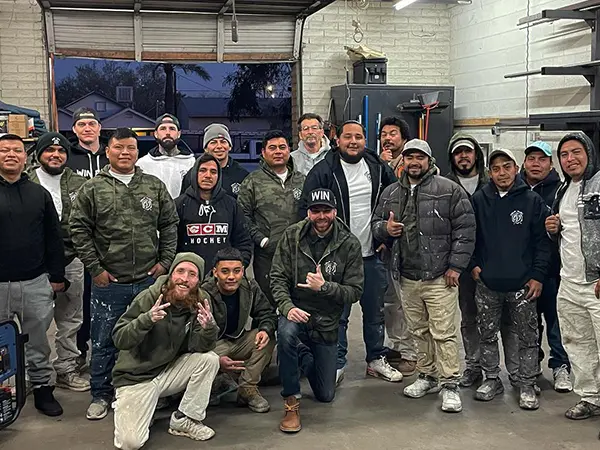 We start your project as soon as you're ready.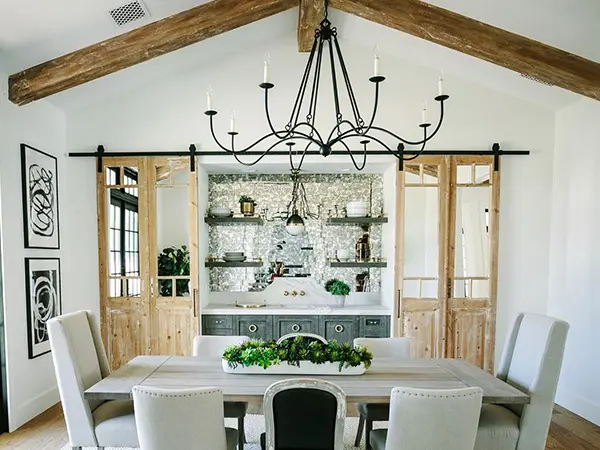 Enjoy your new paint job!
Frequently Asked Questions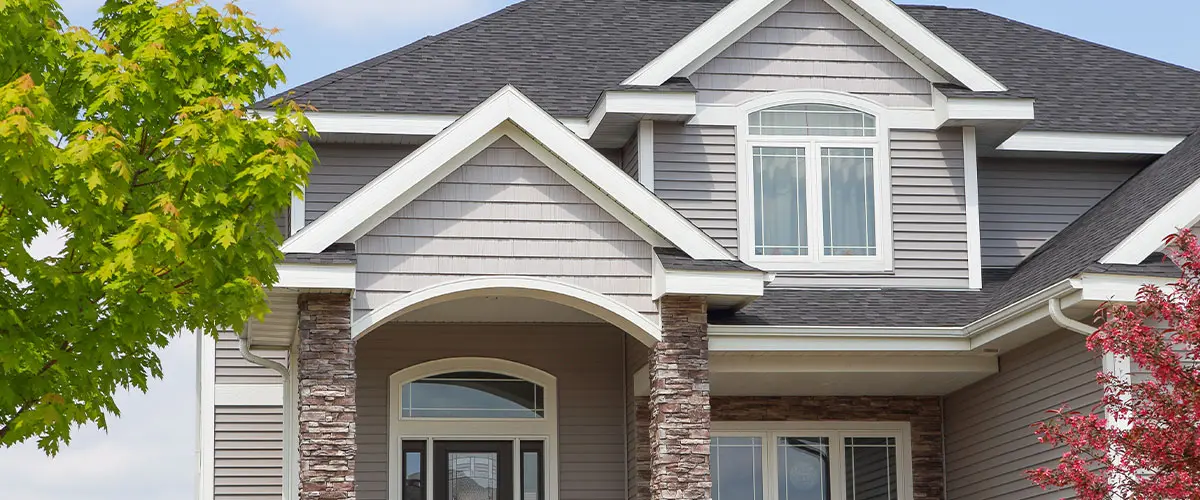 Get A Superior End-Product Right From Your Local Pros
Orange Door Custom Coatings is committed to providing high-quality exterior paint services in Glendale, AZ.
We work with top-notch professionals to ensure that the project is completed efficiently and accurately. Our mission is to ensure that our customers are completely satisfied with their new homes, and we pride ourselves on providing exceptional customer service.
You're getting:
A Brand New Exterior Space Is Closer Than You Think!