The Best Epoxy Garage Flooring In Glendale, AZ
How about you get a professional on your upcoming epoxy flooring project?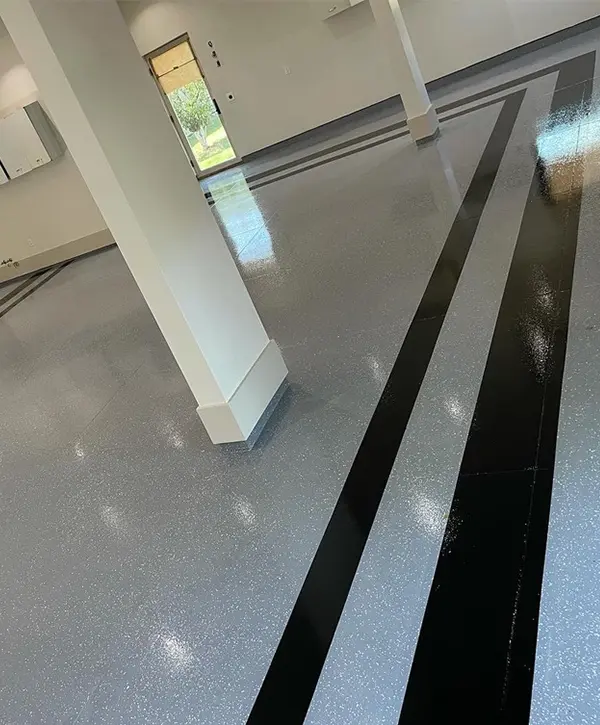 Epoxy garage flooring is ideal for those seeking durable and low-maintenance flooring that can withstand heavy traffic in locations like garages. It is suitable for various environments, including residential, commercial, and industrial spaces, and offers various design and color customization options. So, if you're searching for such flooring, epoxy garage flooring is the perfect choice!
Orange Door Custom Coatings provides top-of-the-line epoxy garage floors that are both stylish and high quality. Our team of professionals has over 100 years of experience in the industry, allowing us to create unique and impressive designs that are sure to make a lasting impression. Our craftsmanship is of the highest standards, and our top priority is your satisfaction. This is our pledge to you.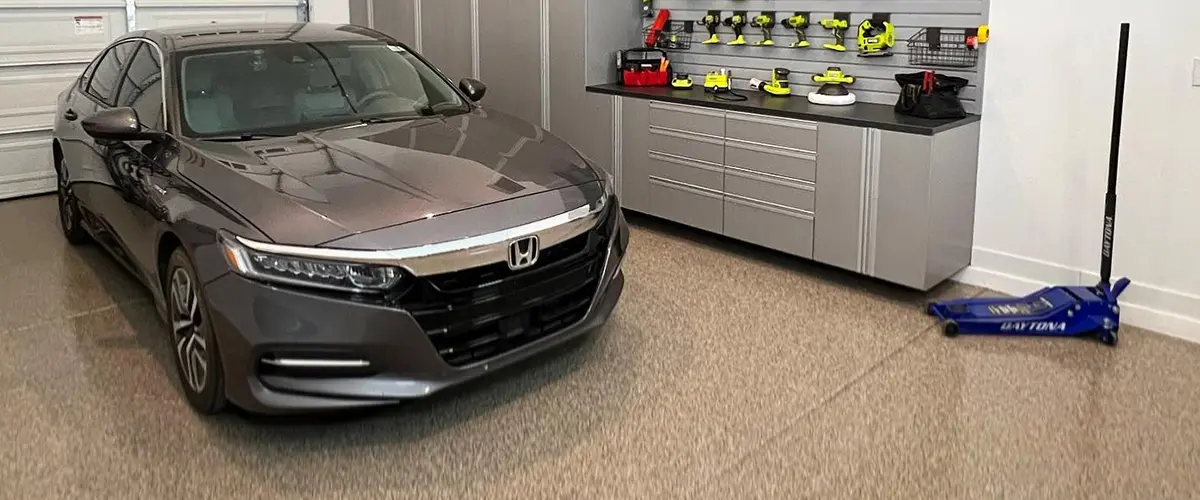 Revamp Your Floors With Extra Perks in Glendale
We want to assure you that we are fully committed to providing you with exceptional service. Our goal is to exceed your expectations in every aspect.
Once the epoxy flooring installation is complete, you will be impressed by the high-quality workmanship. It is certain that the flooring will meet and even exceed all of your requirements.
With Orange Door Custom Coatings, you'll also get:
Highly-efficient and durable Epoxy Garage Floors
Looking for a dependable and skilled epoxy flooring provider in Glendale? You've found the right team! Our group comprises certified professionals who have completed over one hundred successful projects and have a comprehensive portfolio. 
You can be confident that we will provide high-quality outcomes that meet your needs. Get in touch today and let our specialists effectively handle your flooring needs!
We are dedicated to exceeding your expectations! We know how to make our customers happy and have a customized approach for each person. You can expect the best quality and unparalleled skill, which will lead to exceptional outcomes when you select us. Rest assured that we will provide precisely what you need and ensure your satisfaction.
Glendale Homeowners Love Their New Epoxy Floors!
We hired Dustin to come out and epoxy our floors. The workmanship was amazing and the customer service is wonderful.
Dustin and Justin were astounding to work with.
If you need garage floors with epoxy or your house painted this is your company!
Dustin and his team went above and beyond for me. I needed my concrete patio refinished on a tight deadline and they got the job done for a fair price.
It looks great now and the team was friendly and professional.
Would highly recommended – all around great experience with this company.
Types Of Epoxy Garage Flooring
Epoxy flooring can transform your home or workspace to get the desired look you want, whether it's an industrial steel or opulent marble shine. This unique advantage will change the appearance of your space.
Before our meeting, let's review the preferred finishes and discuss how they'll impact your floor design. During our discussion, I'll present you with some samples to demonstrate why these specific finishes might be exactly what you're seeking.
Upgrade the appearance and comfort of your home or business with epoxy terrazzo flooring. This flooring combines marble, mother of pearl, glass, and granite within an epoxy base for a glossy, durable finish to withstand heavy walkway traffic. Try terrazzo flooring today to transform your interior space into one of luxury.
Epoxy terrazzo provides both beauty and durability for your space, with a life span of up to 40 years. Its low maintenance requirements make it ideal for high-traffic areas needing a tough and stunning finish. You won't have to compromise on quality or spend a fortune to achieve a long-lasting look with epoxy terrazzo.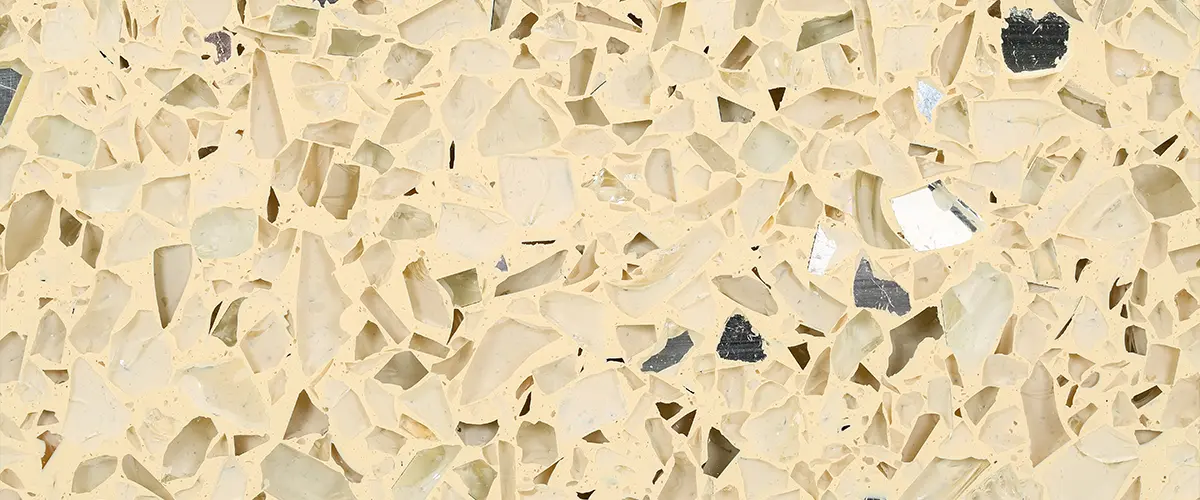 Improve the look of your commercial space with an epoxy flake coating! This floor treatment involves adding colorful flakes onto a beautiful base coat and sealing it with a strong, clear sealer. Not only does it have a stunning appearance, it is also easy to maintain and able to withstand the wear and tear of foot traffic or exposure to harsh chemicals, making it an excellent option for garages.
With this special coating, you can have a customized anti-slip surface that is perfect for busy commercial areas. Additionally, it makes cleaning up spills and debris effortless!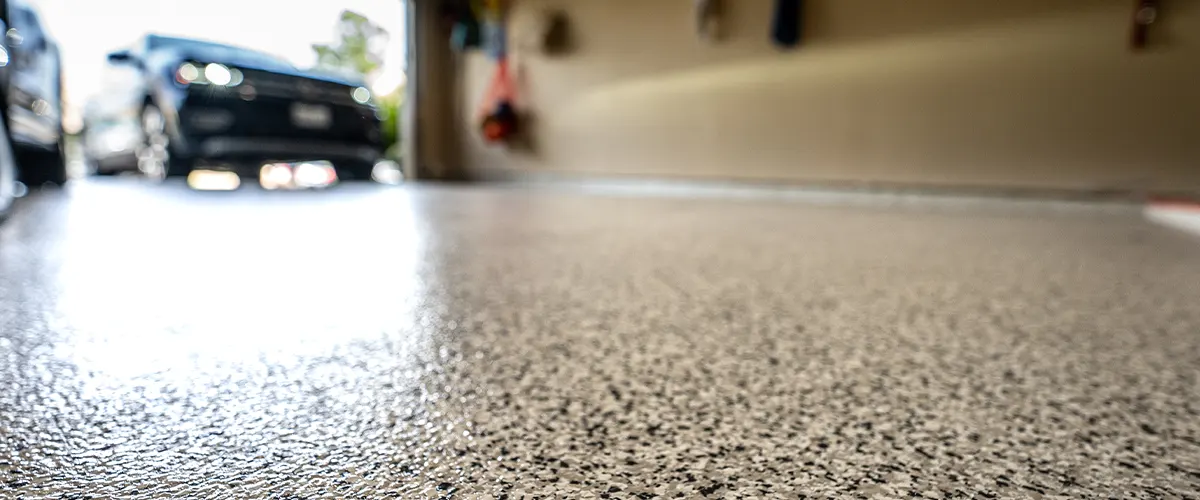 Transform your garage into an industrial-style space using the epoxy floor coatings of your choice. You can select from different colors and finishes, such as matte, satin, or glossy. These epoxies are built to resist wear and tear, so you don't have to worry about damage caused by light to medium activity levels. Invest in this upgrade today and enjoy its benefits for years to come!
Seeking advice from a flooring specialist can greatly benefit in choosing the best epoxy coating among the variety of options available in the market to ensure that it fulfills all your needs and works efficiently for the intended space.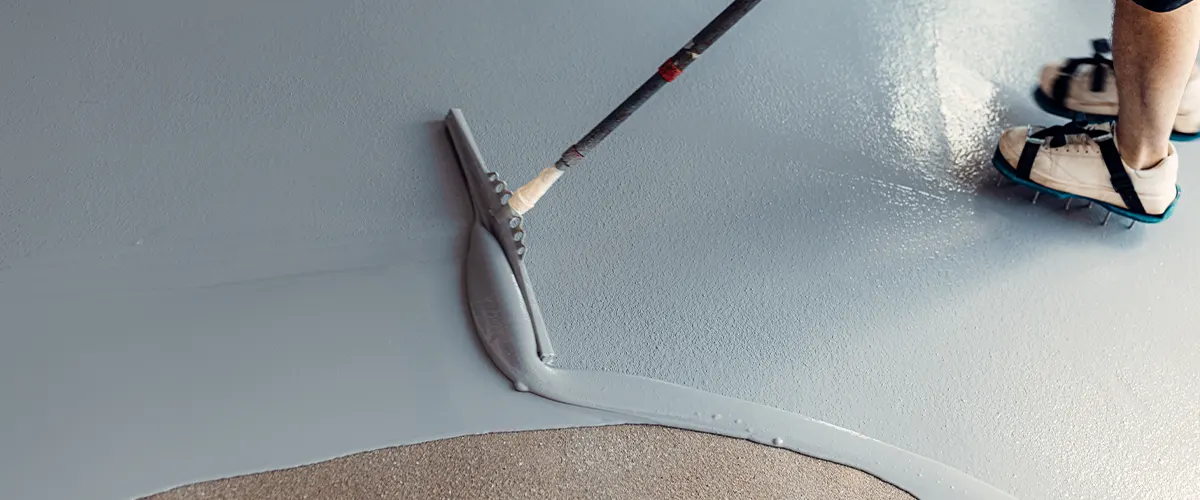 If you want a flat surface for your floor, it can be frustrating to deal with uneven floors. They can be unattractive, cause tripping hazards, and make placing furniture more difficult. However, Self-Leveling (SL) epoxy flooring has made this process much easier. With SL epoxy flooring, you can say goodbye to those uneven floors and hello to a perfect surface.
Looking for a reliable and attractive flooring solution? Consider Self-Leveling Epoxy (SL). This easy-to-apply liquid hardens into a smooth, seamless surface and is highly durable thanks to its resin-rich formula. Choose SL epoxy for floors that are both stylish and resilient!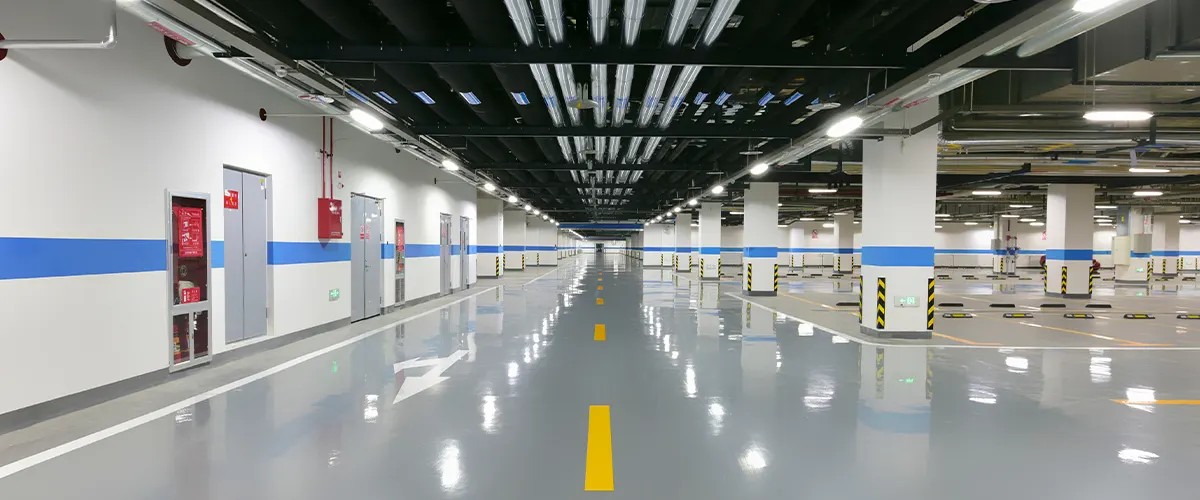 Epoxy screeds are the perfect flooring solution if you need something heavy-duty and reliable. This system protects the surface beneath and creates a stable foundation for other resin surfaces, such as nonslip or self-level coatings. Applying an epoxy screed can help prolong the lifespan of your space.
Even though this flooring is slightly thicker than traditional options at 4-6mm, it's worth the investment because trowel application and power floating result in a smooth and long-lasting floor that looks great.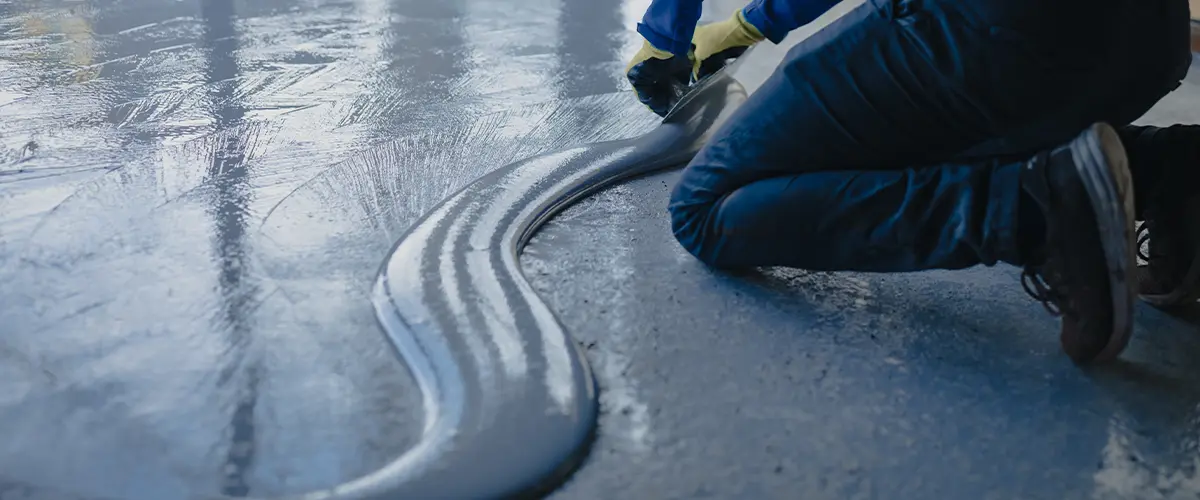 Make Your Epoxy Garage Floor Look Like New In Glendale
Our craftsmanship is proof of our dedication and passion, and our portfolio will showcase both. Here's what our epoxy garage flooring projects turned out like!
The Best Epoxy Garage Flooring Installation Process In Glendale
Home improvement projects can be overwhelming, but we have simplified and accelerated the initial process. Additionally, we will provide you with regular updates during the project so you can stay in control of the progress.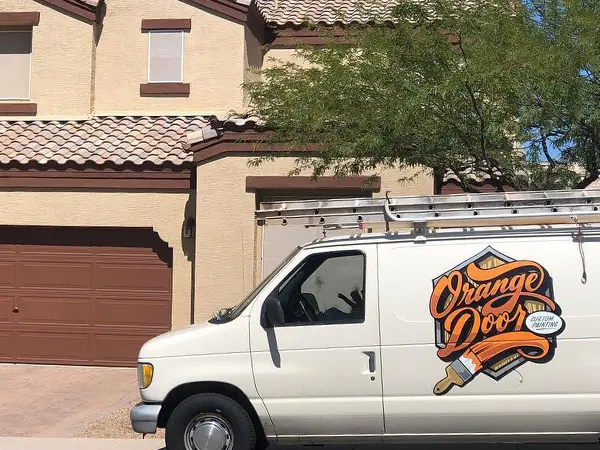 Request your free quote and let's talk!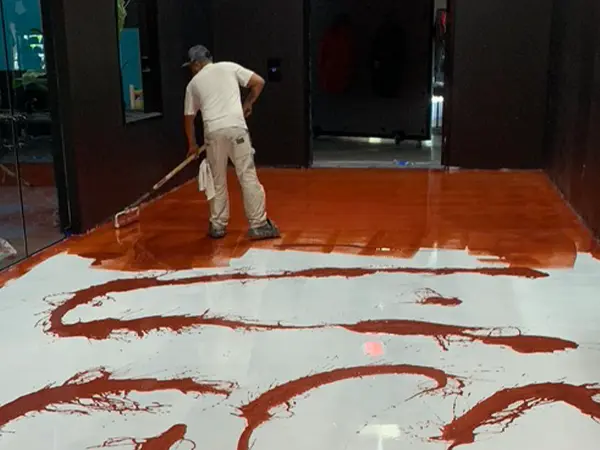 We start your project as soon as you're ready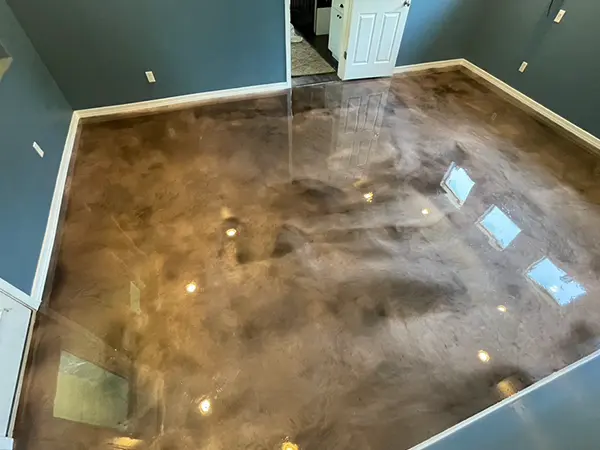 Enjoy the new epoxy floors in your garage!
Frequently Asked Questions
Transform any surface with our reliable service, which includes diamond-grinding and cleaning before applying the primer coat and the base color. We offer even more unique options, such as metallic pigments, flake/chip broadcasts, or inlay graphics to achieve your desired look. Get started today!
We use a double polyaspartic coating to seal in color and achieve a professional finish for your floor. Our commitment to excellence means that we will clean thoroughly and pay attention to every detail until the job is complete. Afterward, we will give you a personal tour so you can appreciate the beauty of the finished product.
The cost of epoxy flooring in Glendale, both indoors and outdoors, can vary significantly. Usually, for an area of 500 square feet, the cost would range between $2,500 to over $3,500, depending on your preferences.
Epoxy flooring is a great option if you need a quick solution. Professional installation can be completed in just one day, and some options allow you to use your property again the very next day. You'll get top-quality results without any waiting time!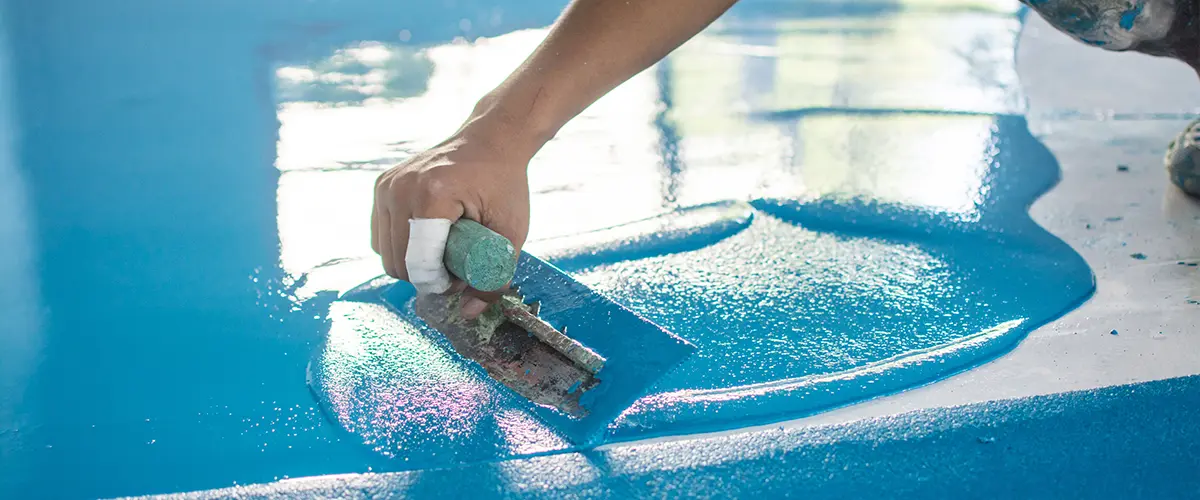 Get A Superior End-Product Right From Your Local Pros
Orange Doors Custom Coatings can help you transform your Glendale space with our epoxy garage flooring. Our team of experts will guide you through the process and ensure your satisfaction with the final result.
We know that having a beautiful interior is crucial to our customers, so we organize our tasks accordingly. Our goal is to help you love your home or business even more. Contact us today so we can help create a stunning design for you!
With us, you're getting:
Your Epoxy Floors Are Closer Than You Think!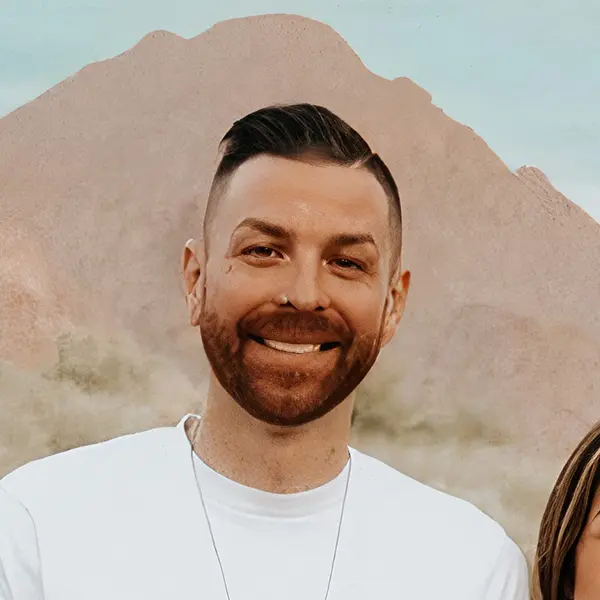 If you're ready to get started on your project, we're here for you! Request a free quote and let's discuss your upcoming epoxy garage flooring project! Or talk directly with me at (602) 625-4617 and see if we're the right fit!