The Best Epoxy Flooring In Glendale, AZ
If you're interested in epoxy flooring installation Glendale, you're in the right place! Check out full breakdown below.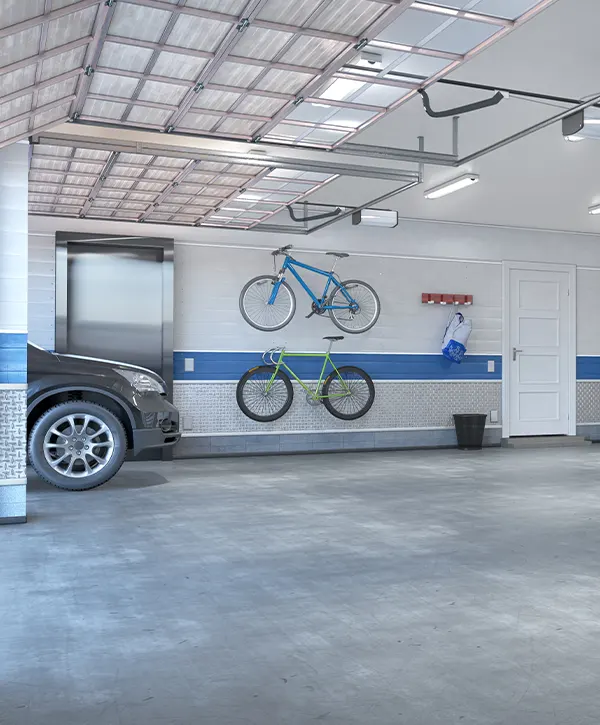 Epoxy flooring is a perfect choice for those seeking resilience, strength, and effortless maintenance in an area subject to high traffic. Not only can it be utilized in residential, commercial, or industrial settings, but also comes with the benefit of being customized into various colors and designs so you can pick the one that best fits your needs!
At Orange Door Custom Coatings, we strive to provide you with epoxy floors that will turn heads and exceed industry standards. Our unique designs are sure to leave a lasting impression on everyone who sees them! We have over 100 years of combined flooring experience and have learned how to give homeowners epoxy floors that always exude quality craftsmanship.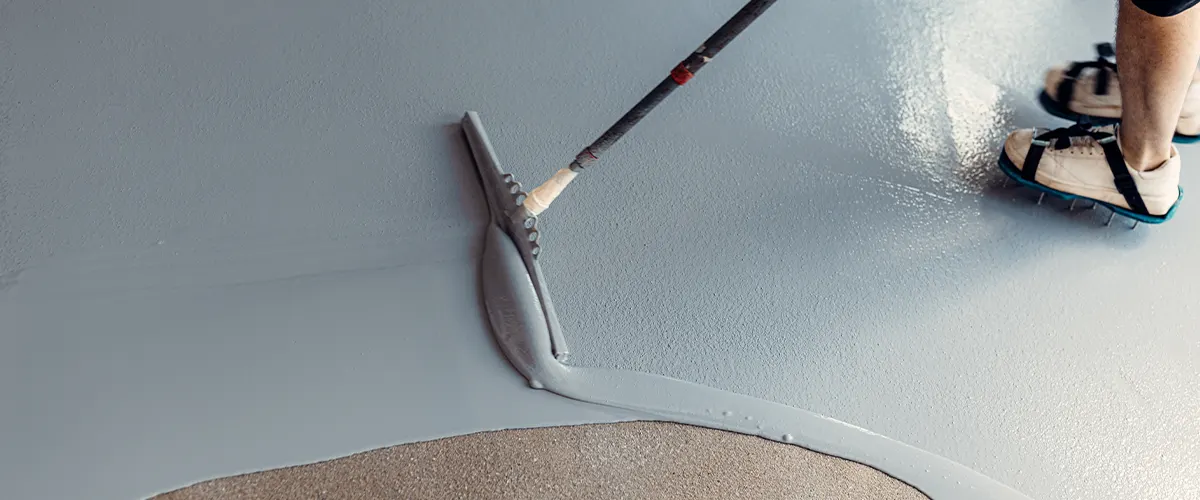 Revamp Your Floors With Extra Perks
We pledge to exceed your expectations and provide you with an effortless solution. You'll be left in awe when you see the top-notch epoxy floor we will construct for you; it'll be sure to surpass all of your requirements!
With Orange Door Custom Coatings, you'll also get:
Get Yourself In Business With Local Professionals
In search of a reliable epoxy flooring company in Glendale? Look no further! We are among the area's only certified professionals and boast over 100 projects' worth of experience, ensuring that we can provide you with the highest-quality end product.
If you choose us, not only will you receive remarkable craftsmanship but also a customized process tailored to your specific wants and needs. We pay attention to understanding what it is that makes our customers happy and then guide them on the optimal path of action so they can get their desired outcomes.
Glendale Homeowners Love Their New Epoxy Floors!
We hired Dustin to come out and epoxy our floors. The workmanship was amazing and the customer service is wonderful.
Dustin and Justin were astounding to work with.
If you need garage floors with epoxy or your house painted this is your company!
Dustin and his team went above and beyond for me. I needed my concrete patio refinished on a tight deadline and they got the job done for a fair price.
It looks great now and the team was friendly and professional.
Would highly recommended – all around great experience with this company.
Injecting a personal touch in your home or place of work is one of the many advantages of having epoxy floors. Depending on your finish type, your floor can be completely transformed into anything from an industrial-looking steel varnish to a sleek marble sheen!
As we discuss in our consultation, we'll demonstrate samples and explain how each finish will affect the appearance of your floor. Before that meeting, listed below are some of the most sought-after finishes:
For any commercial building, epoxy terrazzo flooring brings a luxurious and refined aesthetic. This form of flooring is crafted by mixing natural substances such as marble, mother of pearl, glass and granite with epoxy to create an unrivaled smoothness that can resist the pressure from high foot traffic. Polished to perfection for convenience and style alike!
Epoxy terrazzo is the perfect flooring solution for expansive commercial spaces due to its lovely aesthetics, extreme durability (lasting up to 40 years!), and minimal maintenance requirements. This makes it ideal for highly-trafficked areas that need a strong yet attractive finish!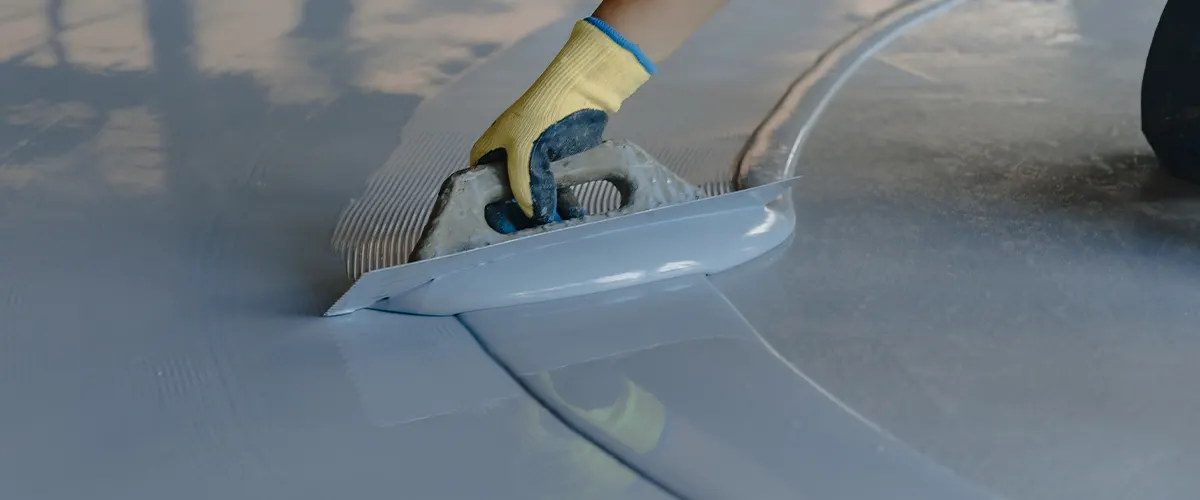 Transform your commercial space with an epoxy flake coating! This decorative floor finish is created using colorful flakes scattered over a colored epoxy base coat and finished off by a durable, clear sealer. Easy to maintain and resistant to wear from foot traffic or chemicals, this option would be perfect for restaurants, shops, showrooms, schools – you name it!
Not only does this type of coating offer an anti-slip surface, but the flakes can be tailored to meet any design needs. This makes it a great choice for busy commercial spaces, as cleaning up after spillages and messes are easy!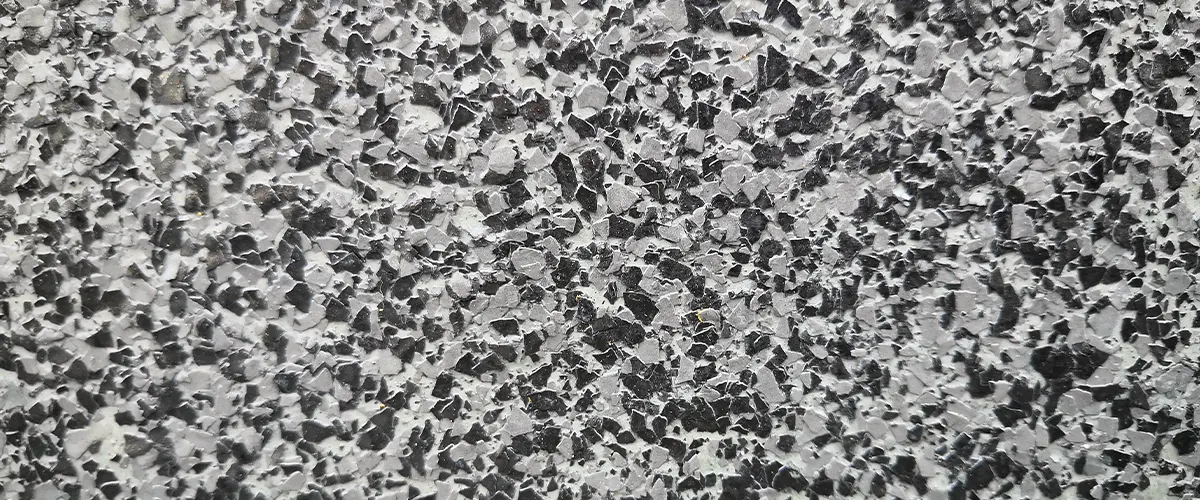 Epoxy floor coatings are the ideal solution for industrial environments and businesses, as they can be customized to feature a uniform color and desired level of shine: matte, satin, or glossy. Ensure you opt-in for epoxy floor coatings in areas with light to medium activity levels to maintain a polished look while providing durable protection against wear and tear.
With so many types of epoxy coatings on the market, it is always best to consult with a flooring specialist who can help you choose the right one for your needs. The type of coating you need will depend on the purpose and function of the environment where it will be used.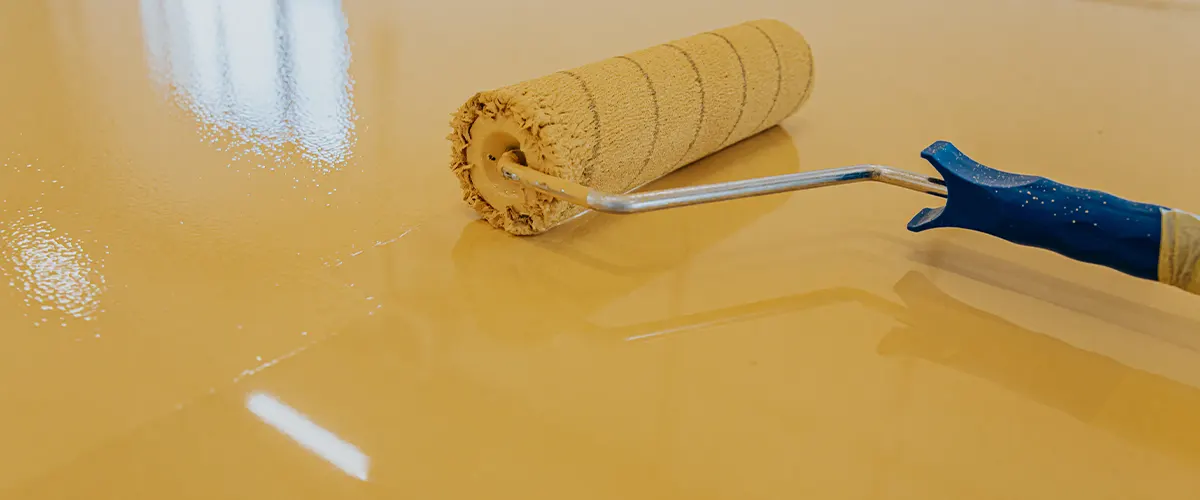 If you have ever attempted to install a floor, then you know how hard it can be to obtain an entirely level surface. Not only do slanted floors look unattractive and unappealing, but they also pose the risk of tripping hazards and complicate furniture or equipment placement. Self-Leveling (SL) epoxy flooring is a great solution for anyone who wants an expedient way to get perfect results with even surfaces.
If you're looking for an attractive and functional flooring solution, self-leveling epoxy (SL) flooring may be worth considering. When applied in liquid form, SL epoxy sets quickly into a smooth finish with no seams. In addition, the resin-rich formulation of SL epoxy provides a strong finish that can withstand heavy use.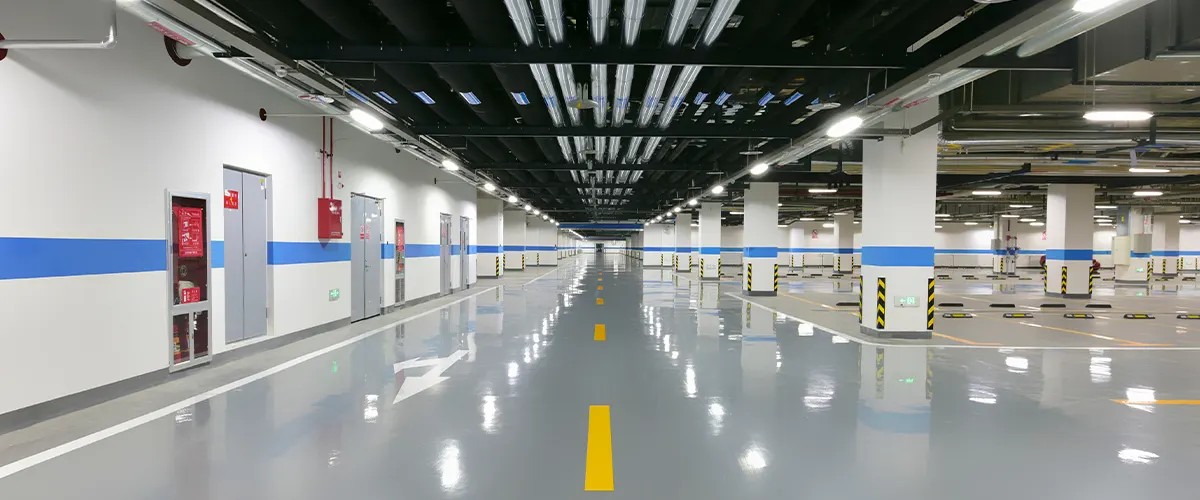 Antistatic Epoxy Flooring
Create a safe and efficient workspace free of electrostatic charge by investing in antistatic epoxy flooring. It offers an incredibly durable, seamless coating that meets the strictest standards for anti-electrostatic properties. Keep your workplace protected from static electricity and enjoy a beautifully finished space with this practical solution!
Antistatic flooring solutions provide a secure way to eliminate static electricity that may be created by people. They come in various models suited for light, medium or heavy traffic areas and are perfect for numerous applications.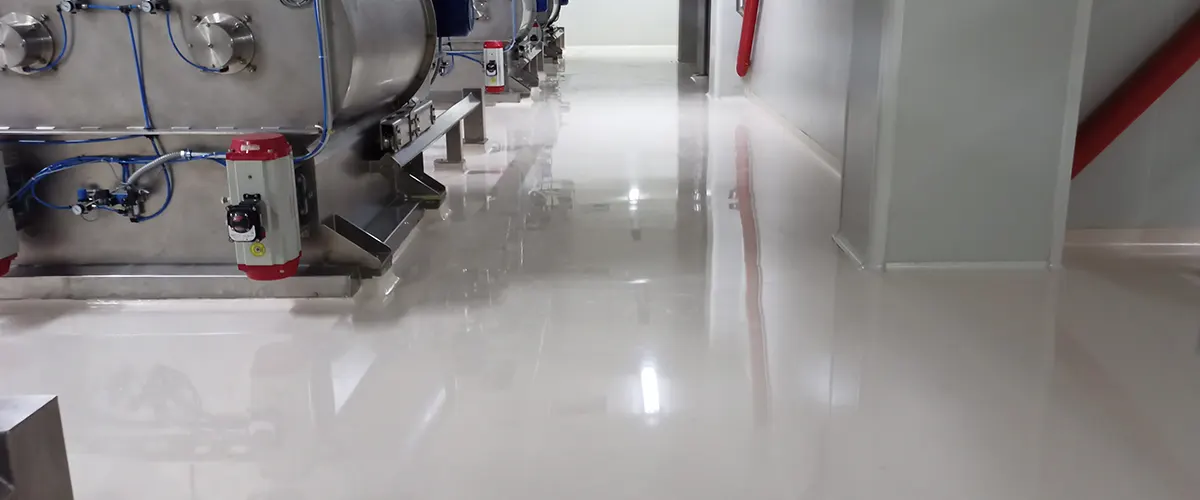 If you need a heavy-duty floor that can take a lot of abuse, then an epoxy screed might be the best option for you. Epoxy screeds are part of a medium- to heavy-duty flooring system and work well as an underlayment for other types of resin floors (such as anti-slip coatings or self-leveling epoxy coatings).
While they are slightly thicker than traditional flooring at 4-6mm, trowel application and power floating create a smooth final product that is worth the investment. You'll have a level, great-looking floor that will last for years.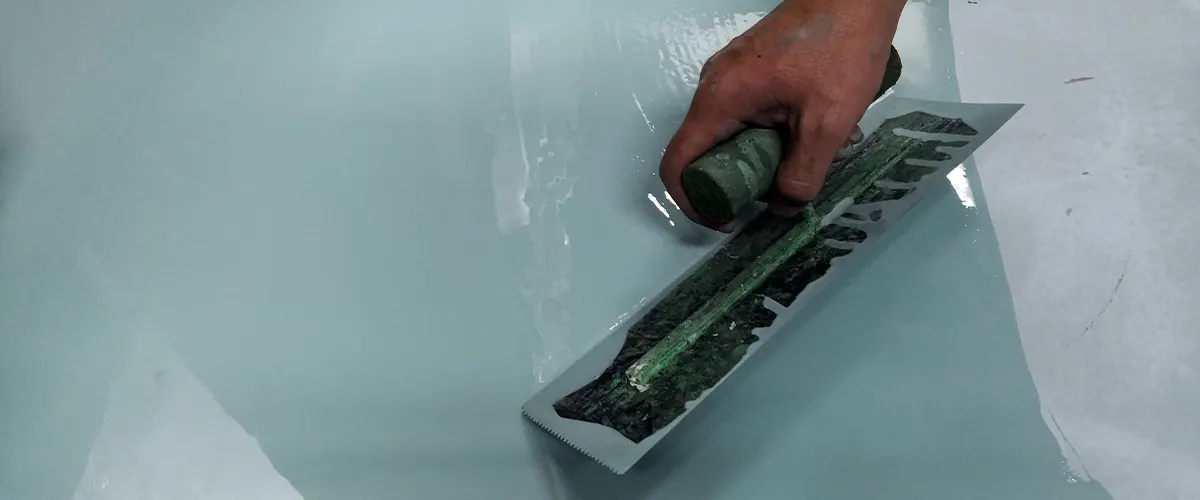 Make Your Epoxy Floor Look Like New
The Best Epoxy Flooring Installation Process
We know working on your home can get stressful, which is why we made the entire process to get started extremely fast and easy. During the project, you're ensured through communication so you'll be in control of everything.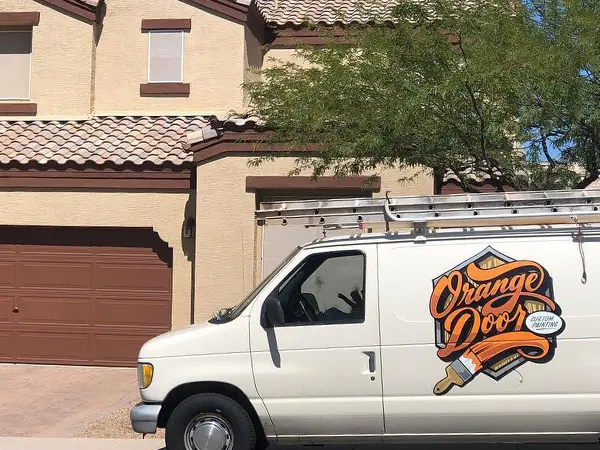 Request your free quote and let's talk!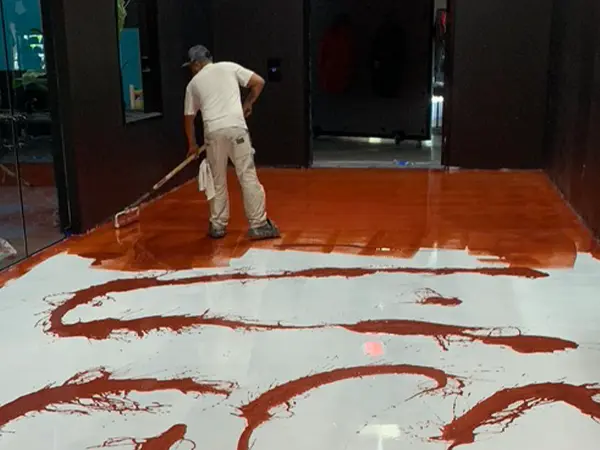 We start your project as soon as you're ready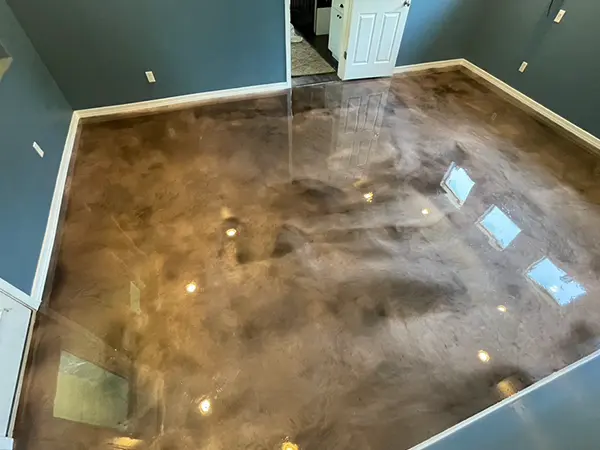 Enjoy your new epoxy floors!
Frequently Asked Questions
Our full-service approach provides you with a seamless transition from cleaning the surface to coating your project. We begin by diamond-grinding and then thoroughly clean again for optimal results. With the surface prepped and ready, we apply primer followed by your base color of choice. Finally, you can select between metallic pigments, flake/chip broadcasts or inlay graphics to bring life into your desired design!
To complete the project, we apply a 2-layer premium poly aspartic coating to lock in and protect the color. We also provide thorough cleaning services until everything is immaculate and give you an individual tour of the finished space.
Get ready to transform your home with epoxy flooring, perfect for both indoors and outdoors! The price of installation varies depending on a variety of factors, such as the area's size and exact location. Generally speaking, you can expect to invest between $2,500-$3,500 or more 500 square feet if it is located in Glendale. Put simply: Epoxy floors provide an economical way to improve your space that won't break the bank!
In only 1 day, you can have an epoxy floor installed that is so tough most premium floors with a next-day return to service cannot match its durability!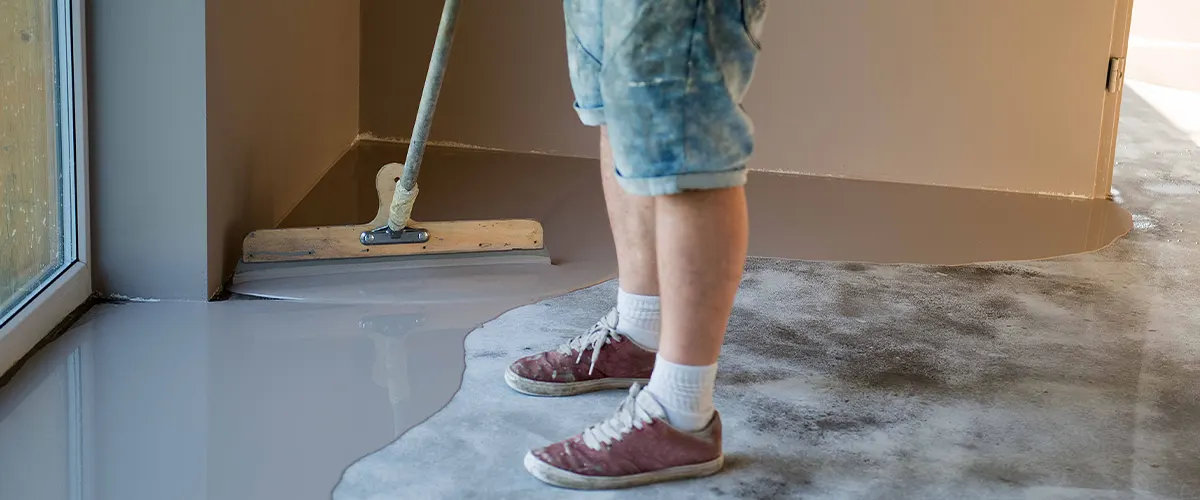 Get A Superior End-Product Right From Your Local Pros
Transform your Glendale space with epoxy flooring installation from Orange Doors Custom Coatings! Our team of professionals will take care of all the details, making sure that you are 100% satisfied with the result.
We understand how important it is for customers to have an excellent indoor space and we prioritize our process so that you can fall in love again. Let us help create a beautiful new look for your home or business today!
With us, you're getting:
Your Epoxy Floors Are Closer Than You Think!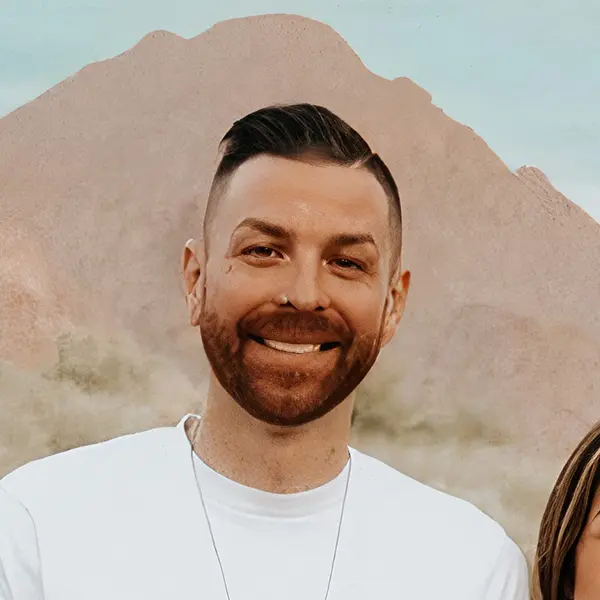 If you're ready to get started on your project, we're here for you!
Request a free quote and let's discuss your upcoming epoxy flooring project! Or talk directly with me at (602) 625-4617 and see if we're the right fit!