The Best Interior Painting Cost In Paradise Valley
If you're interested in interior painting in Paradise Valley, you're in the right place! Check out full price breakdown below!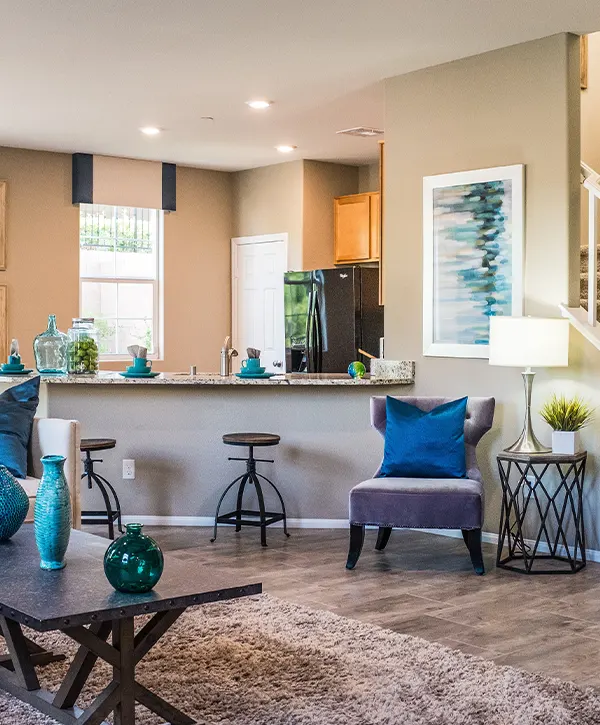 If you need a dependable, enduring interior painting service in Paradise Valley that doesn't necessitate much maintenance and lasts for a long time, Orange Door Custom Coatings is here to help you. We're the perfect choice if you're searching for something extraordinary that will wow everyone who enters your space. Our services are unparalleled, and we offer highly customizable interior painting options with outstanding quality. With us on board, let's ensure your walls look better than ever!
With our exceptional knowledge and experience, you can be assured that our craftsmanship is of the highest quality. Are you curious about the cost or what's involved? You've come to the right place! We tailored this guide specifically for individuals like you who are interested in learning more!
The Typical Interior Painting Cost In Paradise Valley
If you wish to paint your walls in Paradise Valley, the cost of this project will vary depending on factors such as the size of the space, choice of materials, and any specialized requests. It's important to keep in mind that larger projects come with a higher price tag.
Now let's look at the average interior painting costs according to different-sized spaces.
| Size | Average Price |
| --- | --- |
| Small <400 sq ft | $3.000 - $5.000 |
| Medium 500-900 sq ft | $5.000 - $7.000 |
| Large 900+ sq ft | $7.000 - $10.000+ |
Labor Costs By Room Type In Paradise Valley
It is likely to cost between $800-$2,500 for an interior paint job in a typical living room. Kitchens range from the same amount depending on size and type–a bedroom will be priced at $1,500-$2,500. Meanwhile, bathrooms typically require a budget of around $1000-2000!
| Room Type | Average Cost |
| --- | --- |
| Interior Door | $75 – $150 |
| Bedroom | $350 – $850 |
| Master Bedroom | $1.000 – $2.000 |
| Bathroom | $1.000 - $2.000 |
| Kitchen | $1.500 – $2.500 |
| Living Room | $600 – $2,000 |
Types Of Painting Finishes
Are you hoping for a glossy, smooth look or something with more of a velvet-like feel? By using interior paint to reinvent your walls, the possibilities are endless. During our consultation, we'll provide samples to help identify which type of finish best suits your goals. Let's take some time to review some of the most sought-after finishes that customers tend to pick!
Are you looking for a more subtle color with minimal shine? The matte or flat paint is your best bet! Flat paints contain the most pigment and provide superior coverage. Consequently, fewer layers are needed which saves time and money in the long run.
Additionally, this type of finish is great for walls that have scratches or nail holes since it covers them effectively without causing issues later on. Whether it's an interior wall like a bedroom or an exterior one, we guarantee to deliver exactly what you want!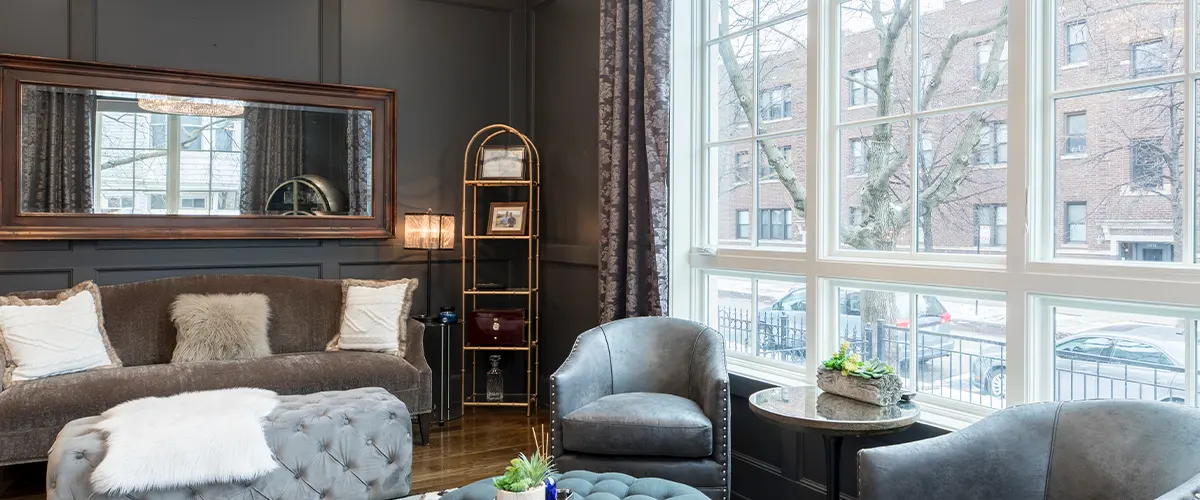 Transform your walls and make them come to life with a textured paint finish! The possibilities are endless, ranging from fabric-inspired designs to brick textures; you're sure to find something that accentuates the beauty of your home. But why not take it one step further and explore the option of metallic textured paint? This exquisite addition will leave no doubt in anyone's mind that your house is an actual work of art!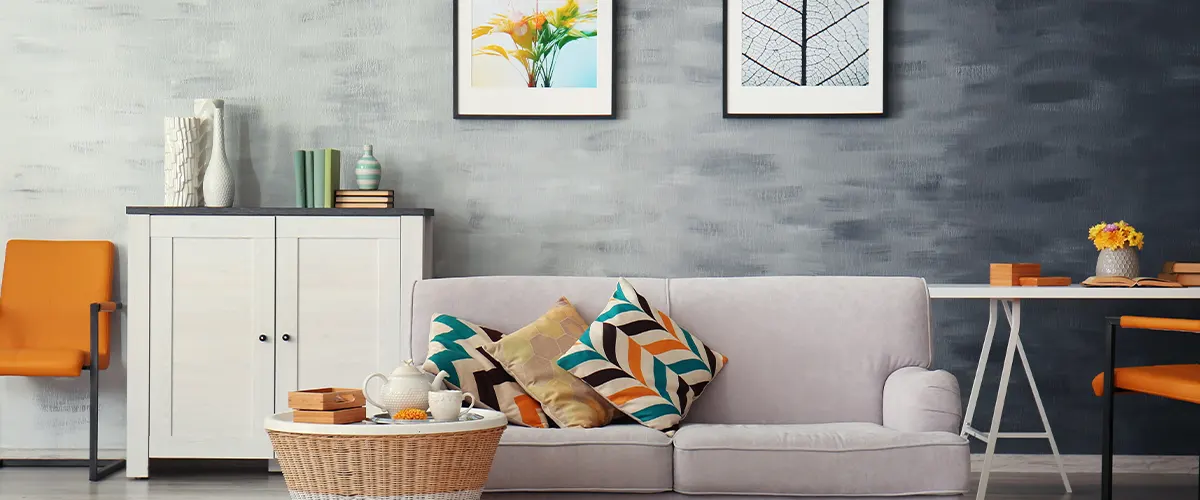 Satin paint is the ideal balance between eggshell and glossier finishes. It offers a subtle sheen that perfectly captures the glimmer of a pearl, making it perfect for darker rooms such as kitchens, bathrooms, and hallways, which don't get much natural light.
Let satin paint bring a unique, luscious look to your next project. Its velvety texture resembles that of pearls, and its shining quality reveals any application flaws for easy correction. Our selection has impeccable finishes – perfect for your needs!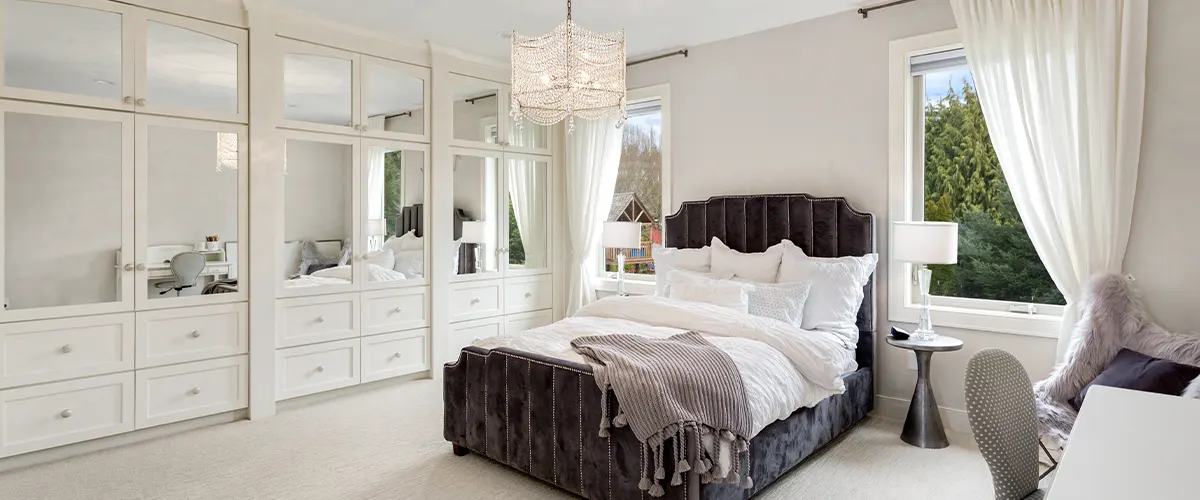 Eggshell paint is an ideal solution for those looking to add a hint of luster to their walls without going all-in on the more saturated sheen. Its low shine finish resembles that of an actual eggshell, and it's one of the most sought after paints due to its ability to conceal flaws while still providing just enough glimmer. What's more, eggshell hues will make your painted surfaces much easier and quicker clean whilst being long-lasting too!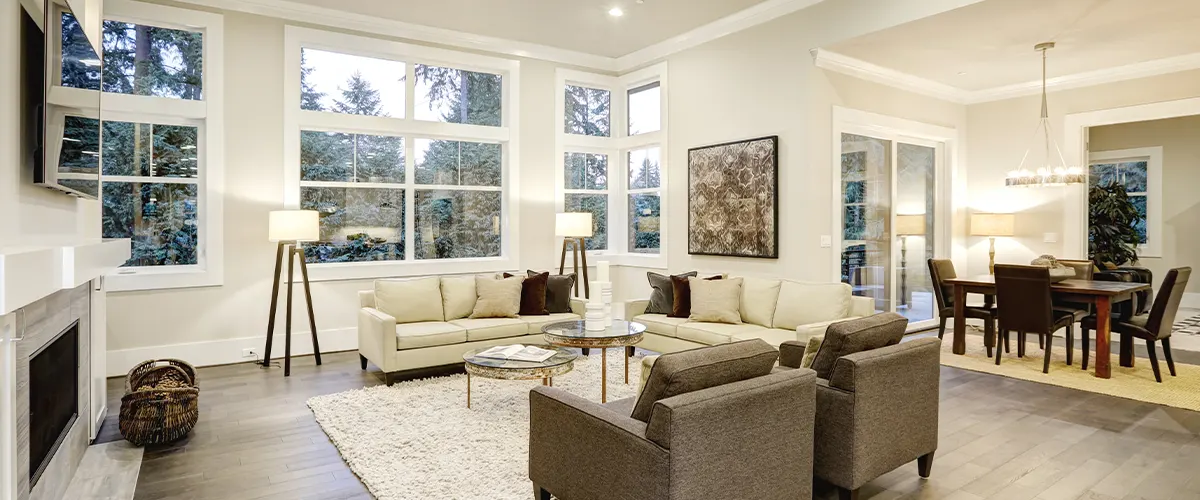 The hard, super shiny, light-reflecting high-gloss finish has the highest sheen and shine of all wall color paint finishes. Perfect for areas where natural light is scarce, or for signature walls, the high-gloss finish is a popular choice amongst designers because of its reflective quality. Along with its sheen, it is known for being highly durable and easy to clean.
Any surface with a high-gloss finish will reveal every imperfection, making it less than ideal for large surfaces. However, its durability and easy cleanup make it ideal for cabinetry, doors, kitchen work, accents, and areas that are prone to moisture and dirt. The only drawback is in the application of the paint since it requires more coats; if not done well, this can result in an uneven or streaky finish.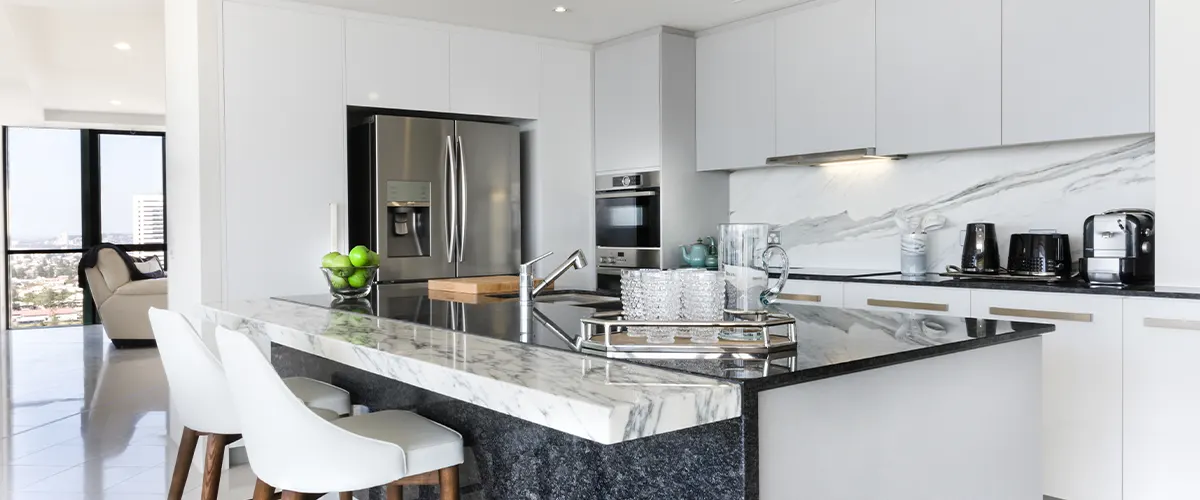 If you can't decide between high-gloss or flat paint, semi-gloss is the middle ground you're looking for. These paints have a shiny and reflective finish that's easy to clean, but not as glossy as high-gloss paints. If you want two different colors or finishes on your walls, semi-gloss paint is perfect to use for an accent wall.
Deciding on the perfect paint for your home can be tricky, but we've compiled a few key points about this specific kind to help you out. This paint is highly durable and resistant to mildew, making it ideal for places in your house that are often exposed to moisture or see high traffic levels, like playrooms, kitchens, and dining rooms. It's also easier to clean than other finishes; however, one downside is that its strong sheen will reveal any wall flaws or imperfections.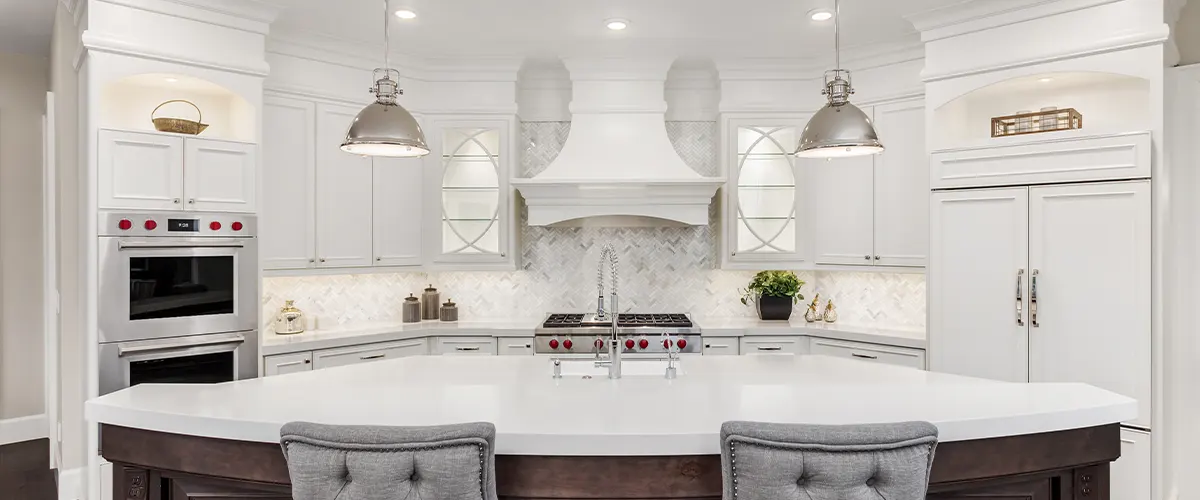 Get A Superior End-Product Right From Your Local Pros
Orange Doors Custom Coatings is the perfect company to take on your interior paint job in Paradise Valley. We have a simple and quick process, and our only goal is for you to be happy with your new space. We're dedicated to making sure our customers love their new indoor space.
With us, you're getting:
A Brand New Interior Space Is Closer Than You Think!