Garage Makeover Cost In Paradise Valley
If you're interested in a garage makeover in Paradise Valley, you're in the right place! Check out full price breakdown below!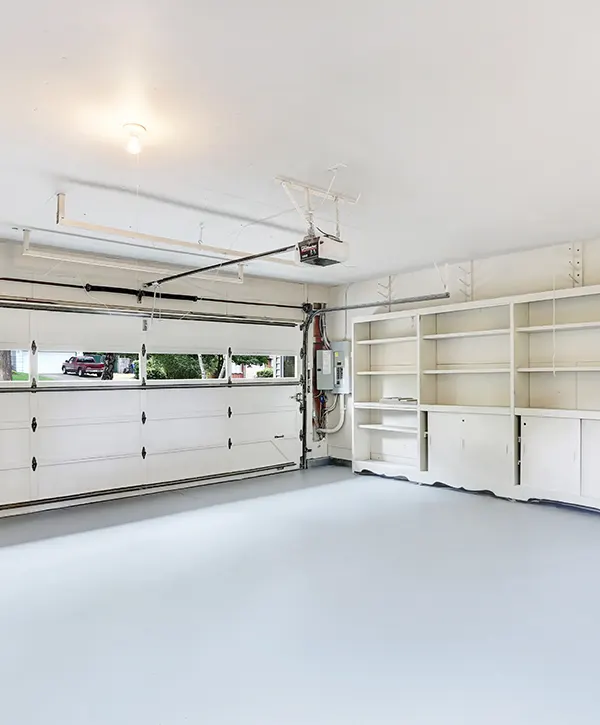 If you're no longer happy with the state of your garage, don't worry, because getting it back in order is more straightforward than you might expect! When transforming your garage, there are several aspects to contemplate: walls, flooring, usage, and if there's a need for a new one.
If you're looking for a fantastic garage makeover to make your house feel brand new, then Orange Door Custom Coatings is the right choice. We are constantly breaking new ground and raising industry standards with our custom coatings. With over 100 years of combined experience, we always provide homeowners with a top-quality garage makeover.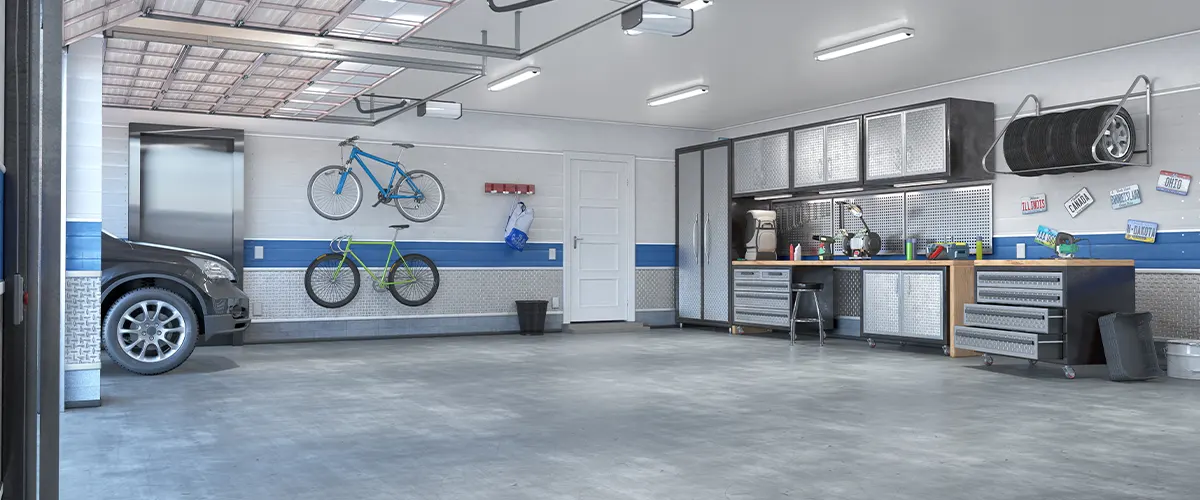 The Typical Garage Makeover Costs in Paradise Valley, AZ
When you're ready to revamp your garage in Paradise Valley, the project's cost will depend on several factors, such as square footage, supplies selection, and exclusive needs. Remembering that more enormous undertakings come at a higher price point is vital.
Now, look at the average garage makeover costs according to different-sized spaces.
| Size | Average Price |
| --- | --- |
| Small <400 sq ft | $3.000 - $8.000 |
| Medium 500-900 sq ft | $10.000 - $15.000 |
| Large 900+ sq ft | $15.000 - $30.000+ |
The best part about investing in a garage makeover is that you can make your space look completely different depending on the upgrades you choose. Here are the most popular ones:
Whether you decide to coat your garage with sleek concrete flooring or something else, the material's aesthetics and usability are at stake. Yes, many garages opt for a cement base due to its durability; however, repaving can be necessary if it becomes cracked or faded over time. Never fear, though! Concrete still looks stunning when coated in whatever color palette of paint catches your eye – so don't let this downside deter you from choosing it as your go-to option!
If you're searching for a sturdy, reliable flooring option that can easily handle extensive foot traffic, then epoxy is the answer to your problems. It provides extraordinary strength and endurance and offers an abundance of colors and designs to fit any aesthetic requirement. Whether in homes, businesses, or industrial sites- Epoxy floors are explicitly crafted to stand the test of time!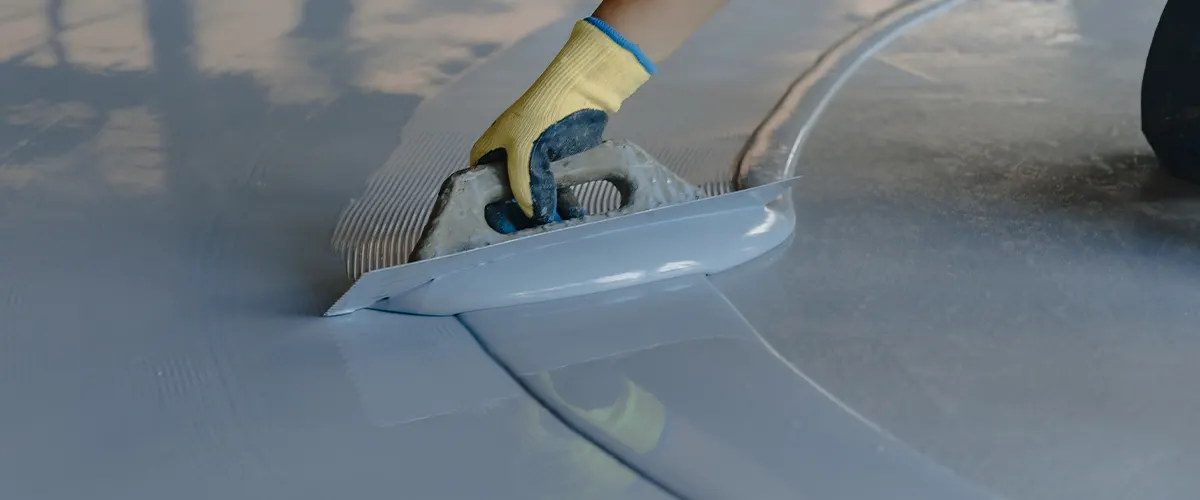 If your garage still has exposed framing studs, adding drywall is an easy and effective way to improve its appearance. Additionally, painting the walls of your garage with a matching color scheme creates a more uniform look that instantly adds style to the space. Even if your garage has concrete walls, you can still paint them or add new ones for extra flair! Bright colors are especially recommended as they help brighten up most garage spaces.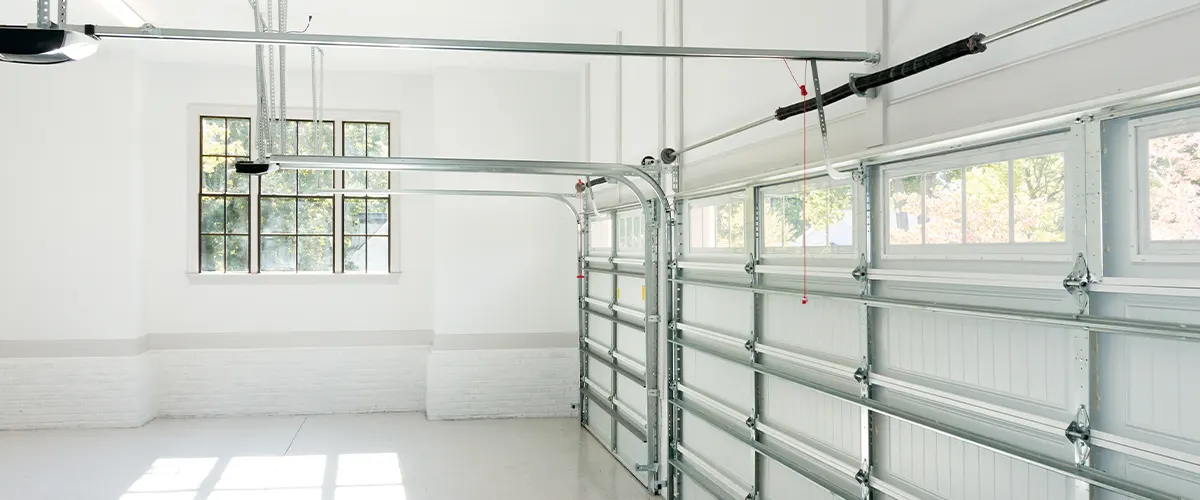 Add A Loft To Your Garage Space
Stop your search for garage remodeling ideas, and consider the amazing possibilities that come with a loft addition! Not only will this significantly increase your parking capability, but it also opens up loads of storage space. Furthermore, cabinets are incredibly easy to install and keep you organized. To go even further – why not turn the loft into something entirely unique? This is like getting an additional room above your garage which can be used as anything from a bedroom or office to whatever else you may dream up– unleashing all of your creative potential in one fell swoop!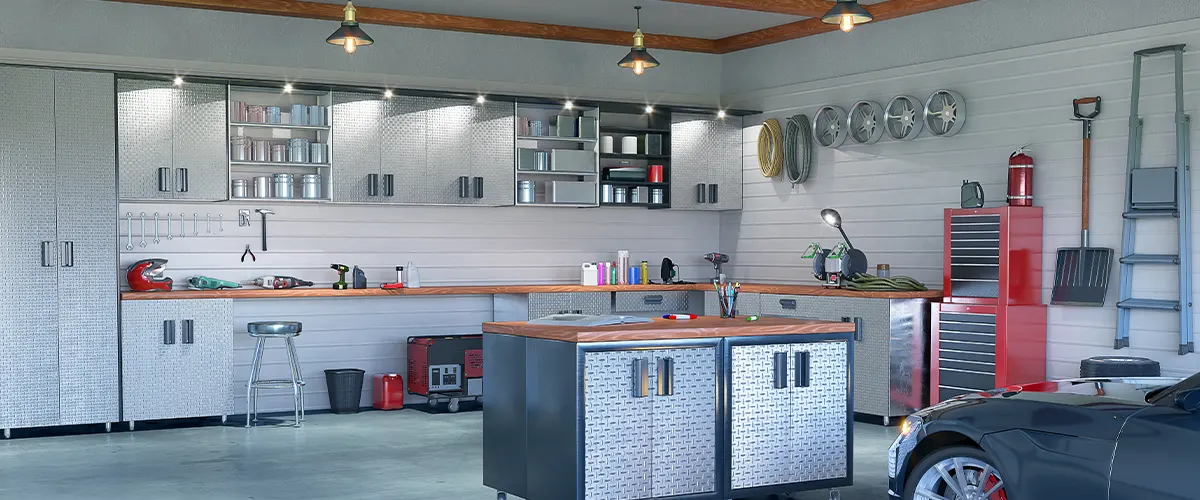 If you find yourself struggling to work on projects or vehicles in a dimly lit garage, try incorporating natural light into the space by installing windows. Not only will it add much-needed illumination and provide better ventilation, but also make your home stand out with captivating curb appeal! To take it one step further, consider replacing your old door with one that contains beautiful glass panes instead – an eye-catching solution sure to impress guests and neighbors alike!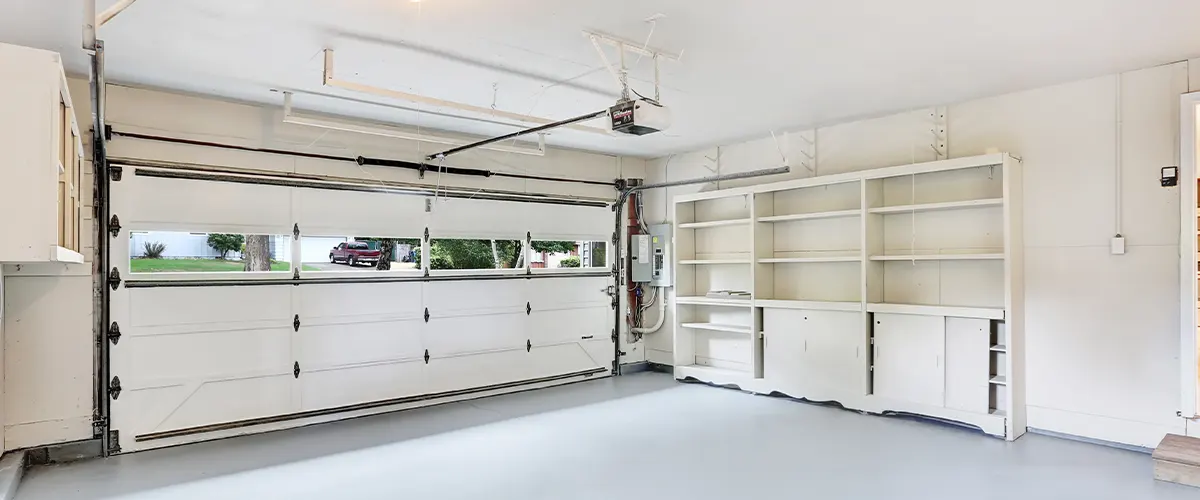 To make sure you can truly enjoy your garage at night, the right kind of lighting is key. Outdated dim lights won't do; you need something that will provide convenient illumination with just a touch of a button – and this is where motion sensors come in! When someone enters the area, these lights are programmed to automatically turn on so all you have to worry about it having fun. With easy setup and no extra effort from yourself, they're an innovative solution for anyone looking to brighten up their space!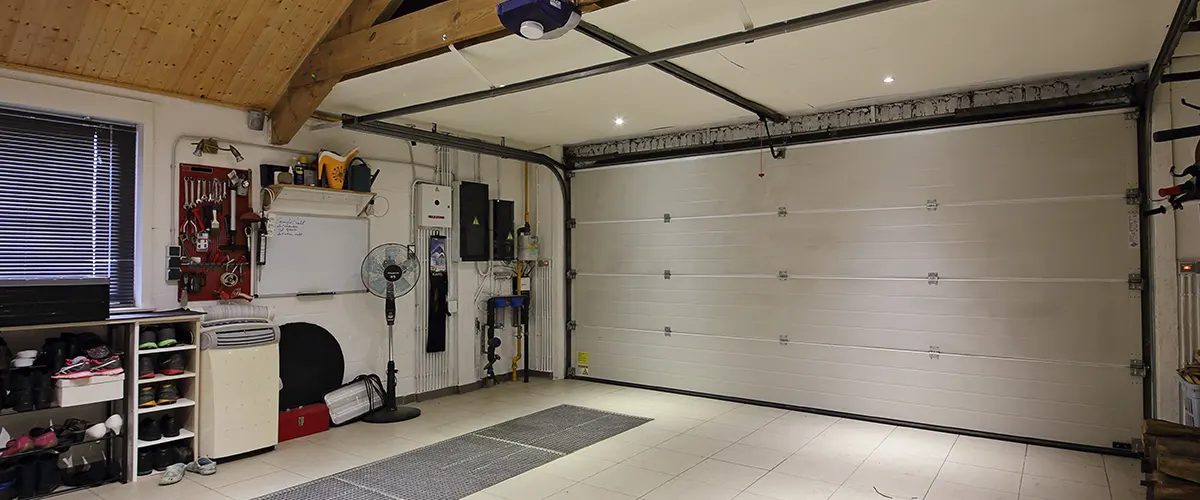 Get A Superior End-Product Right From Your Local Pros
Transform your Paradise Valley garage into a modern, stylish space with Orange Doors Custom Coatings! Our commitment is to provide our customers with an amazing renovation experience. We focus on delivering professional service quickly and easily, so you can instantly enjoy your newly refurbished garage's results. With us, you will be in love with the outcome of your makeover project!
With us, you're getting:
Your Epoxy Floors Are Closer Than You Think!