Epoxy Garage Flooring Cost In Phoenix
If you're interested in epoxy garage flooring in Phoenix, you're in the right place! Check out full price breakdown below!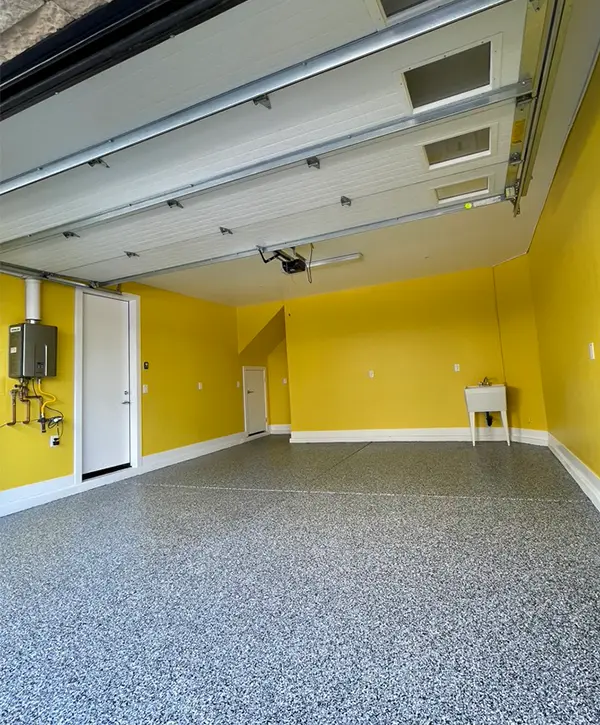 If you are looking for strong and low-maintenance flooring that offers various colors and designs, consider epoxy flooring. It is highly durable and can handle heavy foot traffic. Additionally, epoxy flooring can be personalized to suit your preferred style and space.
At Orange Door Custom Coatings, we provide custom epoxy floor designs according to your taste, which is ensured to leave a good impression. Our remarkable craftsmanship ensures durable and visually appealing floors that enhance the beauty of any space. Count on us to make your floors look better than ever before.
Our team has more than 100 years of flooring experience, enabling us to deliver high-quality epoxy floors consistently. To learn about the costs and requirements for this project, you can refer to our guide, which contains all the necessary information.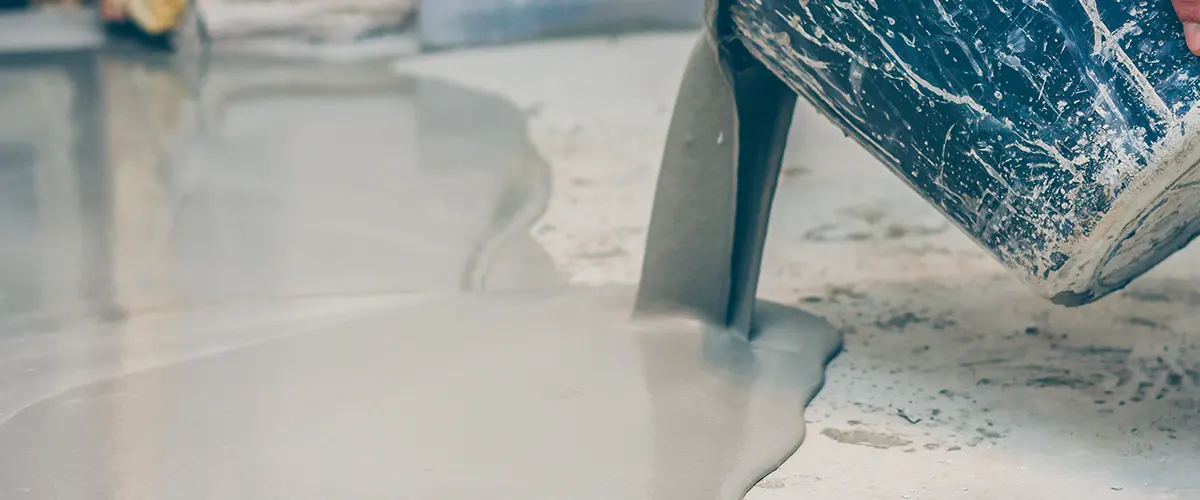 The Typical Epoxy Garage Flooring Cost In Phoenix
The cost of installing epoxy floors is influenced by the size, materials used, and personal preferences. Below is information on average expenses for different sizes of garage floors in Phoenix to help you get an idea.
| Size | Average Price |
| --- | --- |
| Small <400 sq ft | $1,500 - $3,000 |
| Medium 500-900 sq ft | $3,500 - $6,000 |
| Large 900+ sq ft | $6,000+ |
Factors Influencing The Cost Of An Epoxy Garage Flooring Installation
When estimating the cost of epoxy garage flooring, it's crucial to consider various factors. This includes the size of the garage, labor costs, preparation techniques, types of materials and equipment used, as well as the type of epoxy used. Prices can vary depending on how these factors compare to the national average. :
To coat a 250-square-foot one-car garage with epoxy, the cost can range from $750 to $3,000, while the average cost for a 400- to 500-square-foot garage is between $1,200 and $6,000. The cost of the epoxy coating increases as the surface area gets larger. Cheaper alternatives are available, such as solvent- and water-based epoxy.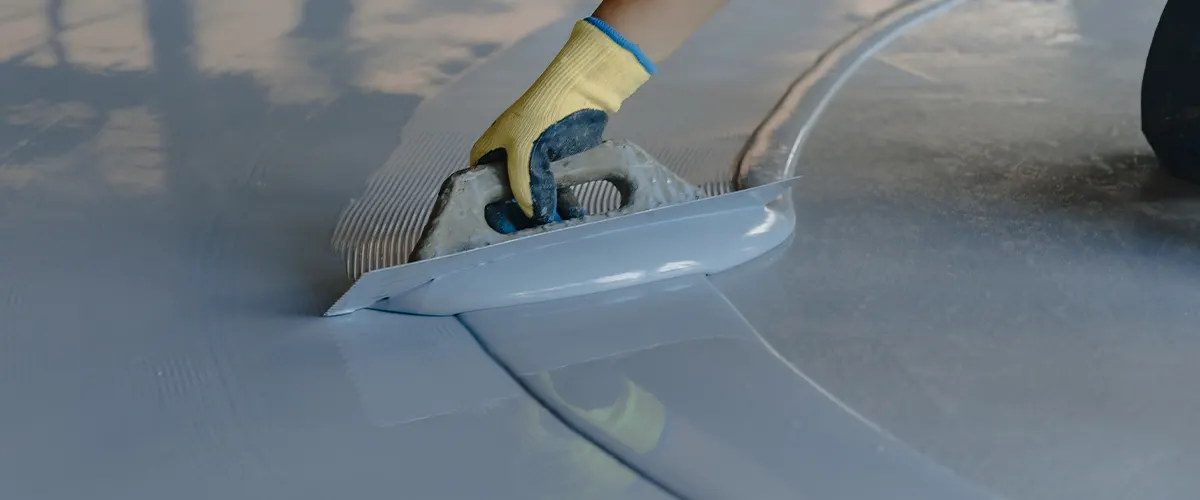 The labor cost for epoxying a garage floor is expensive because it involves multiple stages. The average labor cost is between $1 and $7 per square foot. Two professionals may take one day to prep the area, which could cost around $500. Coating the floor will take another day and sealing it will require an additional day.
Different tools are used for various epoxy application methods. You can use rollers for some methods, while others require squeegees, trowels, or sprayers. To determine the cost and the amount of labor required for applying epoxy flooring, make sure to ask your concrete contractor about the specific method they plan to use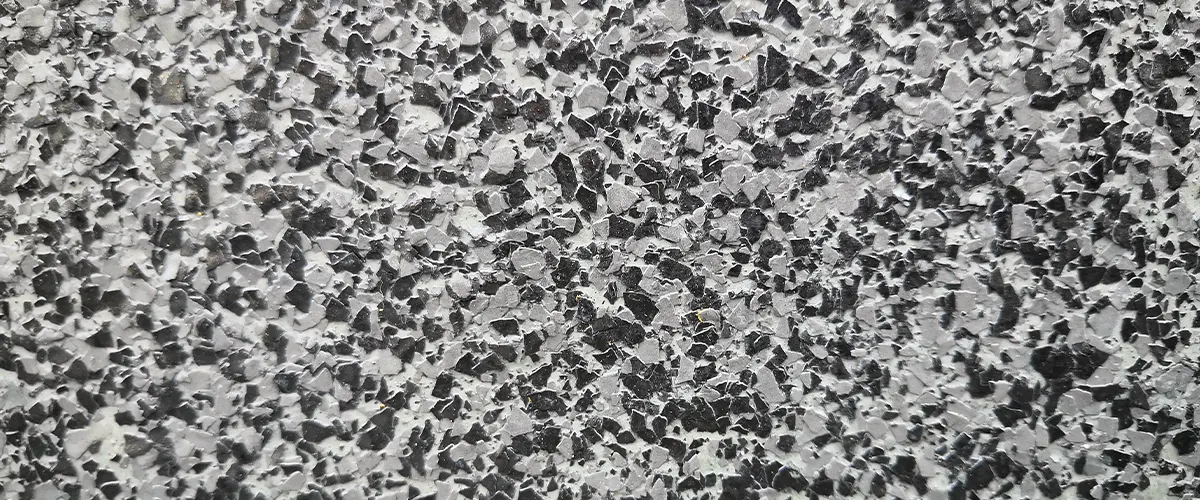 The cost of epoxy flooring materials varies based on the type of epoxy used. On average, solid epoxy costs $1.40 per square foot, while water-based epoxy is cheaper and ranges from $0.37 to $1.20 per square foot.
The equipment used for this task includes power washers, shop vacuums, various power and hand tools, spiked shoes, squeegees with different sizes and notches, rollers, spiked rollers for removing air bubbles, and protective gear.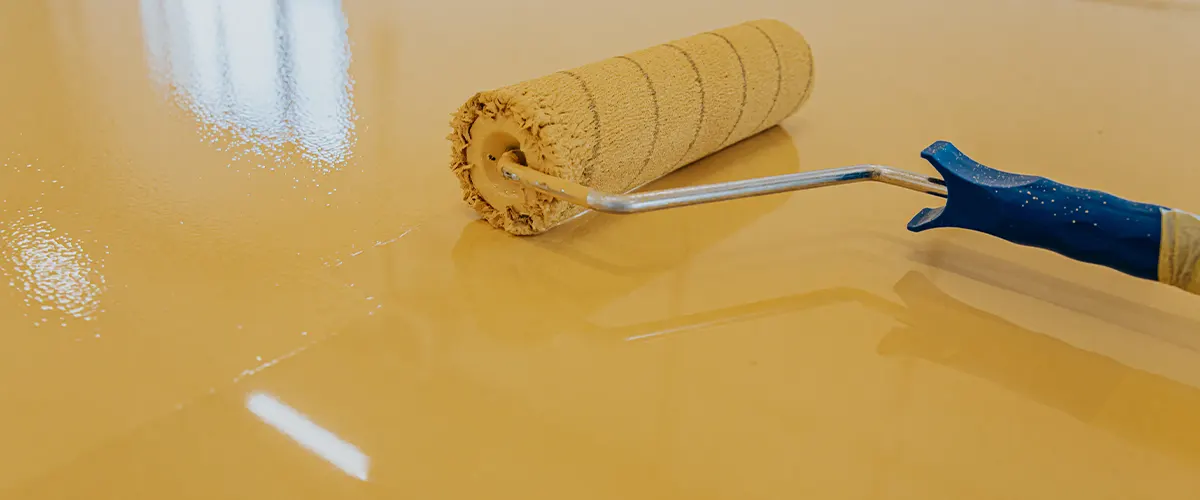 The cost of epoxy garage floors varies based on the type of epoxy used. Water-based options are the least expensive, ranging from $30 to $50 per gallon. Solvent-based epoxy is slightly more expensive, typically around $45 per gallon. Solid epoxy is the priciest, costing up to $150 per gallon.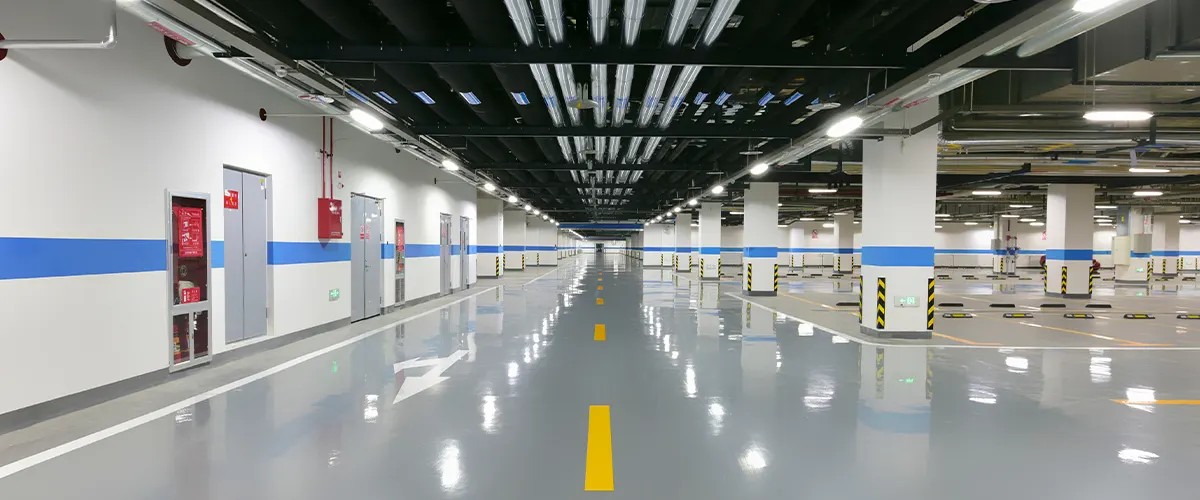 To prepare the flooring, you must clear out the garage of all its contents. This includes items on the floor and shelves surrounding the area. You can reduce costs by moving these items on your own.
Before applying epoxy to concrete flooring, it is typically necessary to acid wash or etch it to create a textured surface to which the epoxy adheres. Prepping the floor requires around $54 for 3 gallons of product. Additionally, the flooring must be thoroughly cleaned to remove any dirt, debris, or stains before the etching process.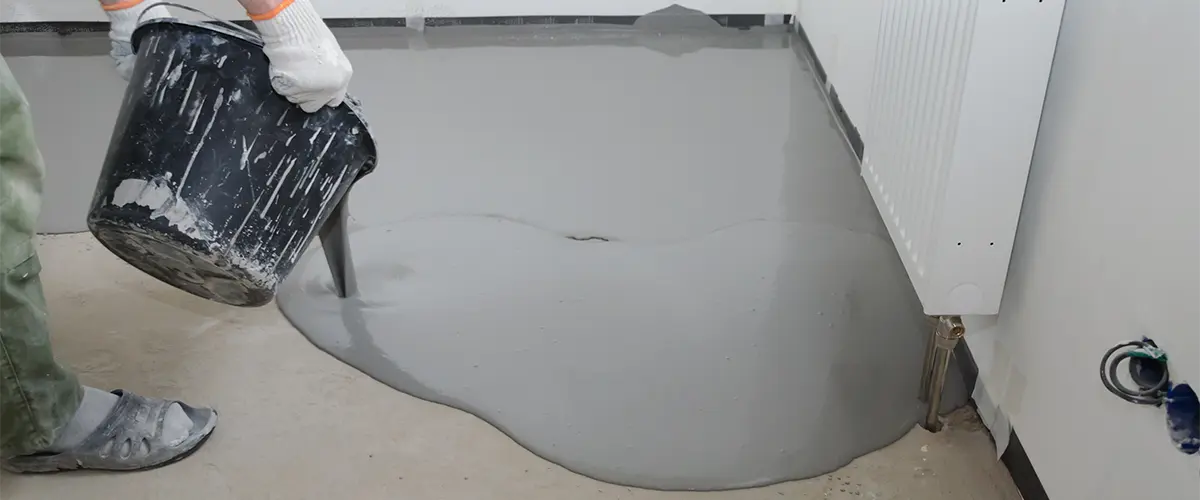 Sealing concrete with urethane or high-performance epoxy costs typically between $0.50 and $2.50 per square foot, excluding labor. To seal a concrete floor with an acrylic resin or penetrating silicone, you can opt for a less expensive option which costs around $1.50 per square foot. If you plan to paint a concrete floor, expect to spend an additional $1.45 to $3 per square foot.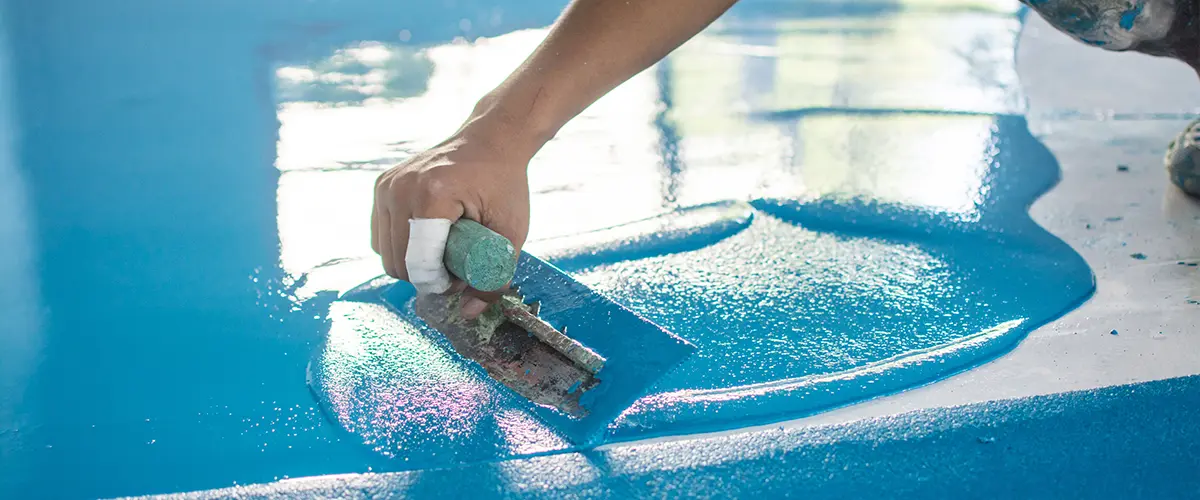 Get A Superior End-Product Right From Your Local Pros
If you need an epoxy garage flooring installation in Phoenix, consider Orange Doors Custom Coatings. We aim to simplify the process and provide excellent customer service to help you enjoy your home's aesthetics. Our team is committed to meeting your expectations and ensuring your satisfaction.
With us, you're getting:
Your Epoxy Floors Are Closer Than You Think!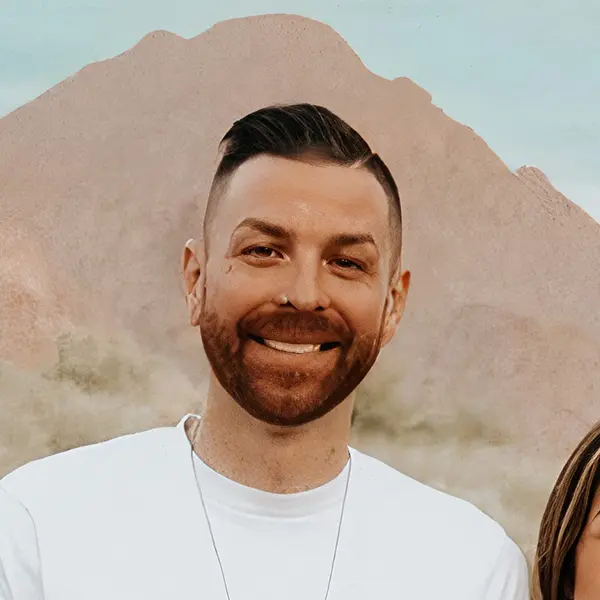 If you're ready to get started on your project, we're here for you!
Request a free quote, and let's discuss your upcoming epoxy flooring project! Or talk directly with me at (602) 625-4617 and see if we're the right fit!