Epoxy Garage Flooring Cost In Paradise Valley
If you're interested in epoxy garage flooring in Paradise Valley, you're in the right place! Check out full price breakdown below!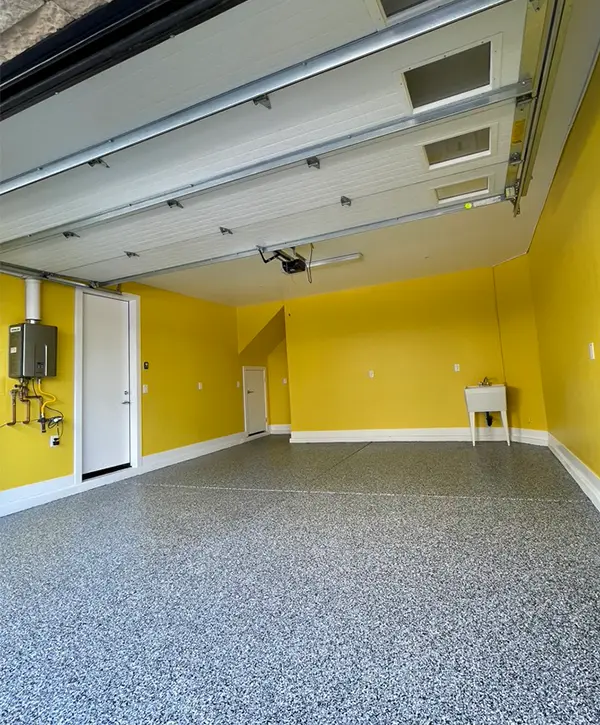 Epoxy flooring is a great option if you want a garage flooring that is durable, low maintenance, and comes in a variety of colors and designs. It is known for its strength and ability to withstand heavy foot traffic. You can also customize the look of your floors to match your preferred style and space.
Orange Door Custom Coatings offers custom epoxy garage floor designs that are tailored to your preferences and guaranteed to impress. Our high-quality craftsmanship will elevate any space, resulting in floors that are both visually stunning and durable. Trust us to make your floors shine like never before.
We have over 100 years of experience in garage flooring, which allows us to consistently deliver high-quality epoxy floors. If you want to know the costs and requirements for this project, you can find all the information you need in our guide.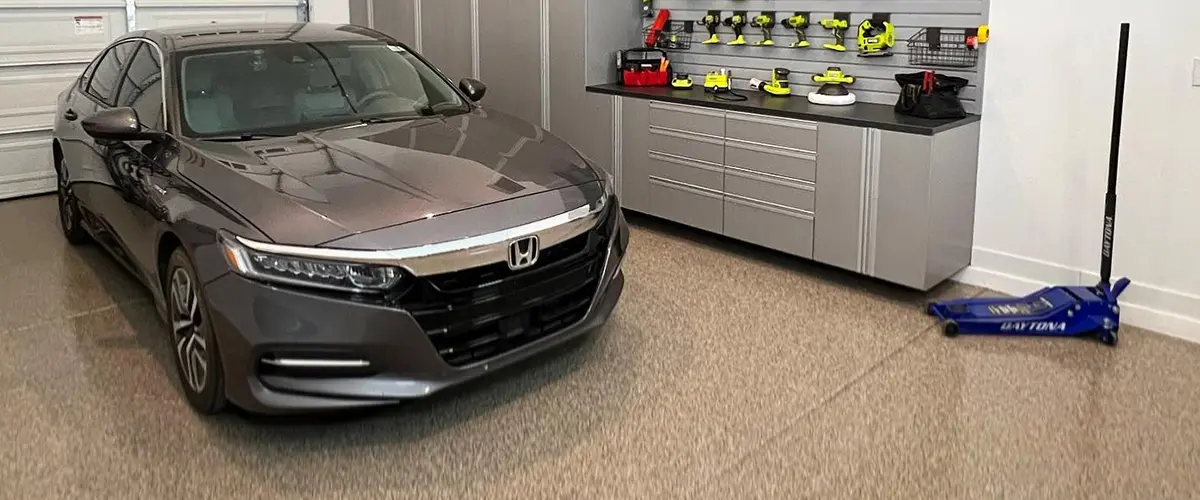 The Typical Epoxy Garage Flooring Cost In Paradise Valley
The installation cost for epoxy floors depends on various factors, including the size of the area, the type of materials used, and individual preferences. Here is further information to give you an idea of what typical expenses are in Paradise Valley for different-sized garage floors.
| Size | Average Price |
| --- | --- |
| Small <400 sq ft | $1,500 - $3,000 |
| Medium 500-900 sq ft | $3,500 - $6,000 |
| Large 900+ sq ft | $6,000+ |
Factors Influencing The Cost Of An Epoxy Garage Flooring Installation
To estimate the cost of epoxy flooring for your garage, you need to factor in several aspects such as the garage size, labor costs, preparation methods, materials, equipment, and epoxy type. The cost may fluctuate depending on how each factor competes with the national average.
If you want to apply an epoxy coating on a one-car garage measuring 250 square feet, it may cost anywhere between $750 to $3,000. However, if you have a larger garage, around 400 to 500 square feet, the average cost can be between $1,200 and $6,000. Keep in mind that the cost of the coating will increase as the surface area gets bigger. For those who are looking for less expensive options, solvent- and water-based epoxy coatings are available.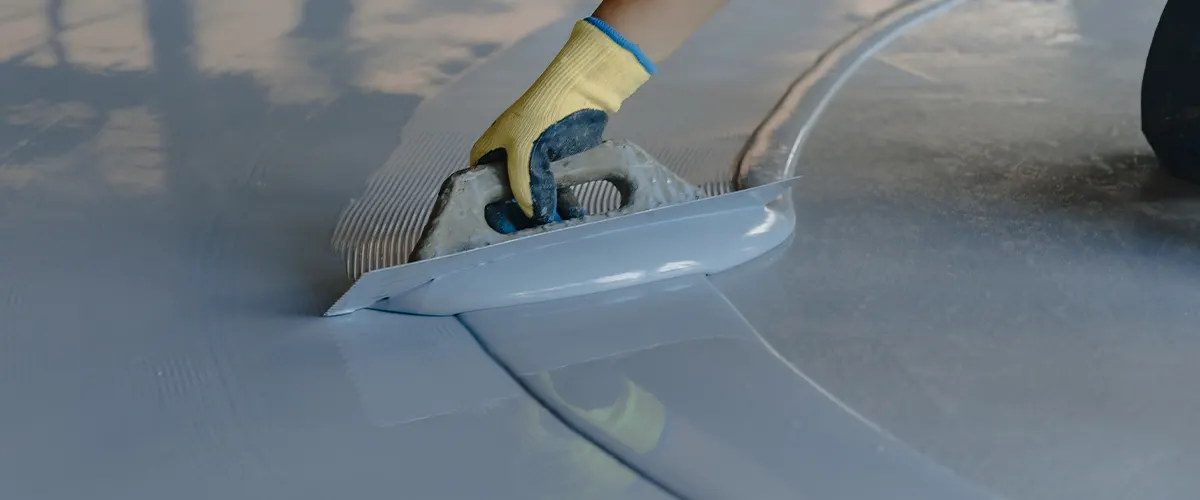 Epoxying a garage floor is a costly process as it requires several stages. On average, the labor cost ranges between $1 and $7 per square foot. To prepare the area, two professionals may take a day, which can cost roughly $500. Coating the floor will take another day, and sealing it will require another day.
To apply epoxy flooring, you need to use different tools depending on the application method. Some methods require rollers, while others need squeegees, trowels, or sprayers. To accurately estimate the cost and labor required, ask your concrete contractor which method they will use.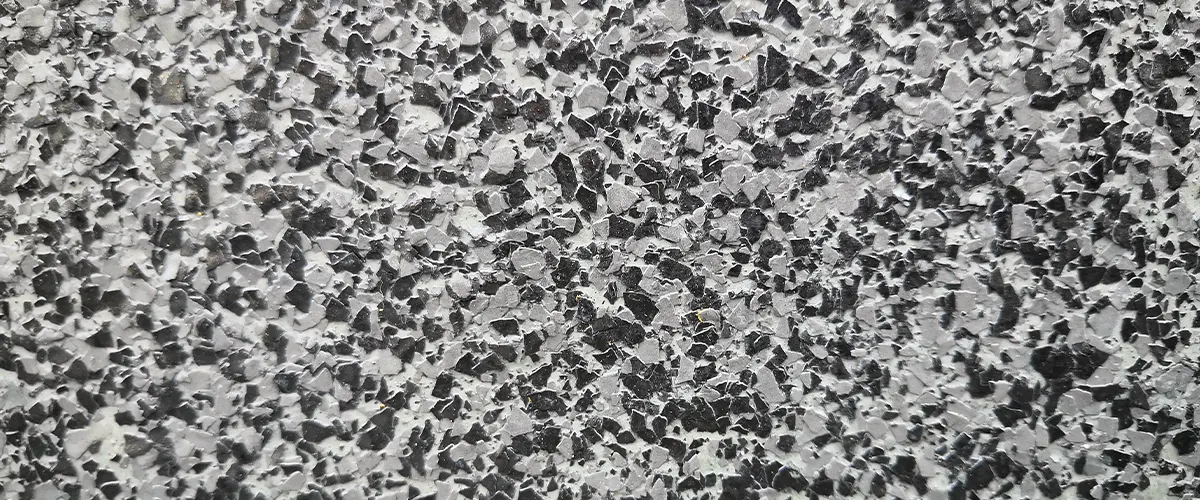 The price of epoxy flooring materials depends on the type of epoxy you choose. Generally, solid epoxy costs an average of $1.40 per square foot, while water-based epoxy is less expensive and can cost anywhere from $0.37 to $1.20 per square foot.
To complete this task, we will use power washers, shop vacuums, a variety of power and hand tools, spiked shoes, squeegees of different sizes and notches, rollers, and spiked rollers to remove air bubbles and protective gear.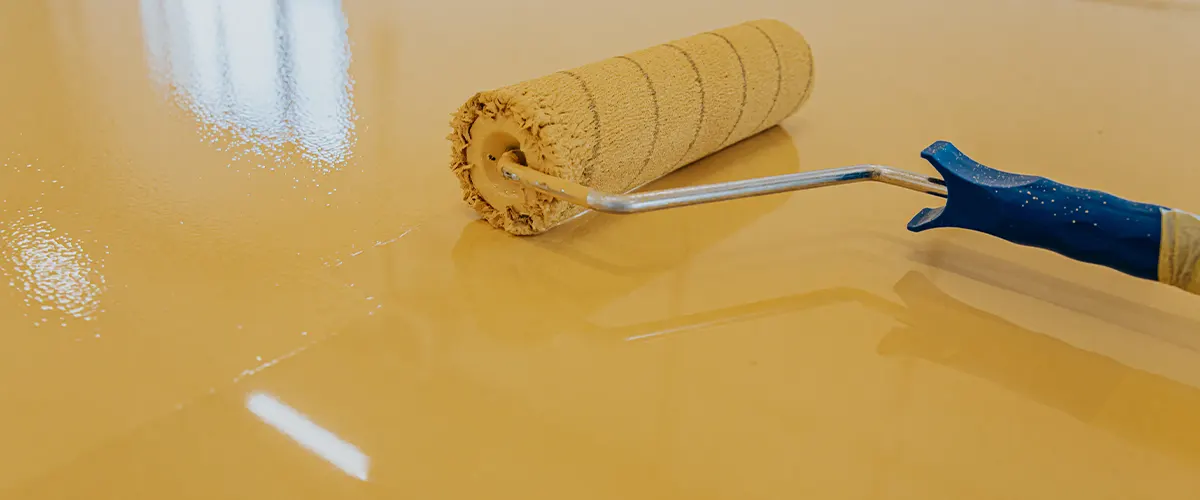 The cost of epoxy garage floors is determined by the type of epoxy you select. The cheapest option is water-based epoxy, which costs between $30 and $50 per gallon. Solvent-based options are a bit pricier, costing around $45 per gallon. Solid epoxy is the most costly option, with prices that can reach up to $150 per gallon.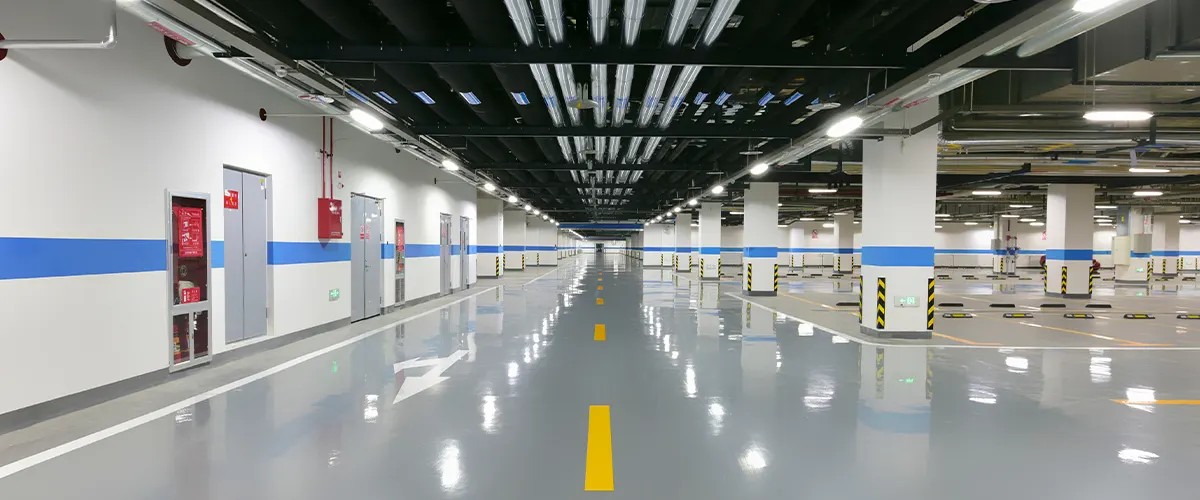 Before preparing the flooring, please ensure that the garage is completely empty. This includes all items on the floor and shelves around the area. You can save money by moving these items by yourself.
To ensure the epoxy adheres properly, the concrete flooring needs to be acid washed or etched beforehand. This process requires around $54 for 3 gallons of product. Prior to etching, it's important to clean the floor thoroughly and remove any dirt, debris, or stains.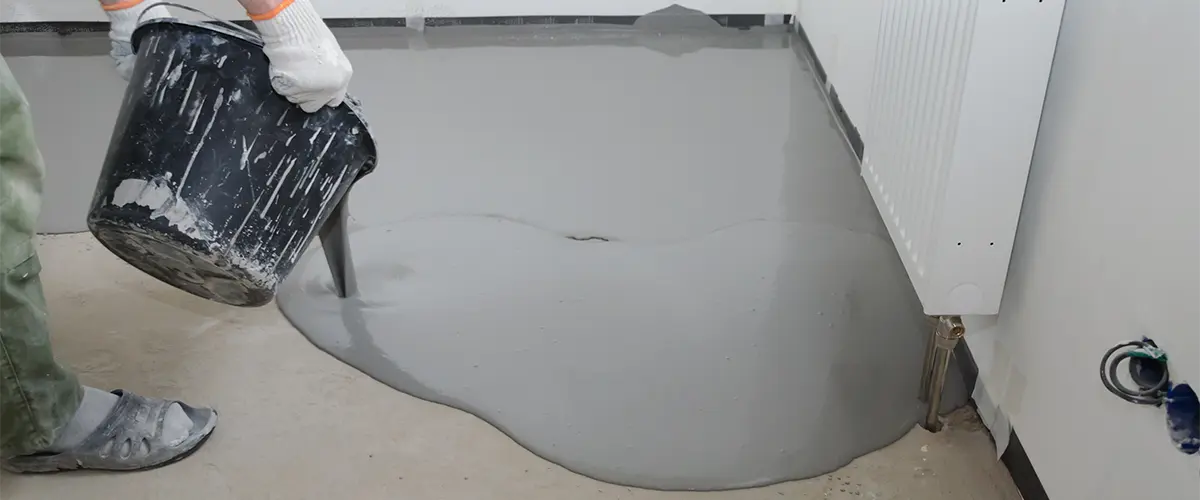 The cost of sealing concrete with urethane or high-performance epoxy is usually between $0.50 and $2.50 per square foot, not including labor. If you want a cheaper option, you can go for acrylic resin or penetrating silicone, which costs about $1.50 per square foot. For painting a concrete floor, you should budget an extra $1.45 to $3 per square foot.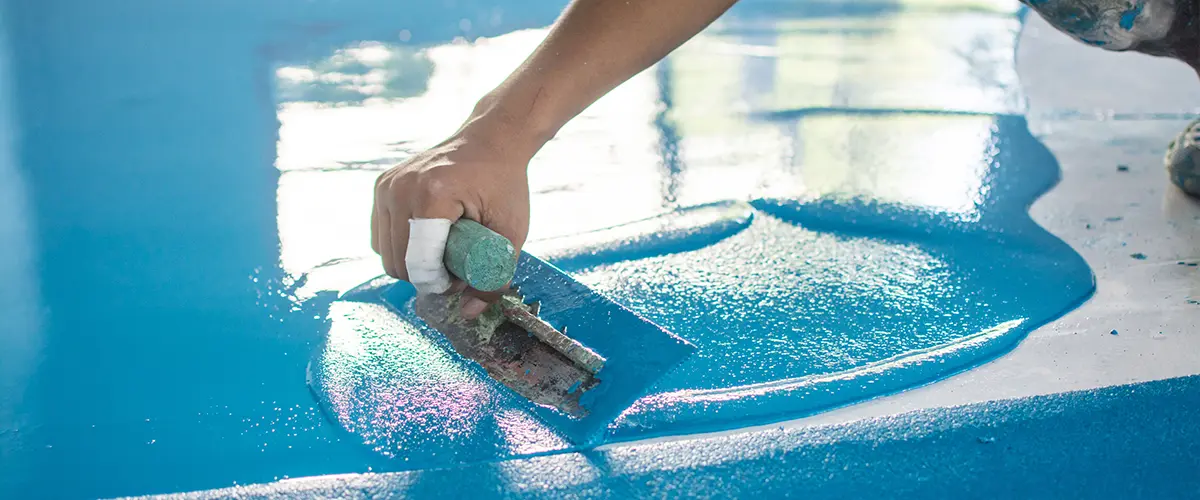 Get A Superior End-Product Right From Your Local Pros
Orange Doors Custom Coatings is the ideal solution for your Paradise Valley epoxy garage flooring installation. Our goal is to make the process easy and hassle-free, allowing you to enjoy the beauty of your home once again. Rest assured, our team is dedicated to ensuring maximum customer satisfaction!
With us, you're getting:
Your Epoxy Floors Are Closer Than You Think!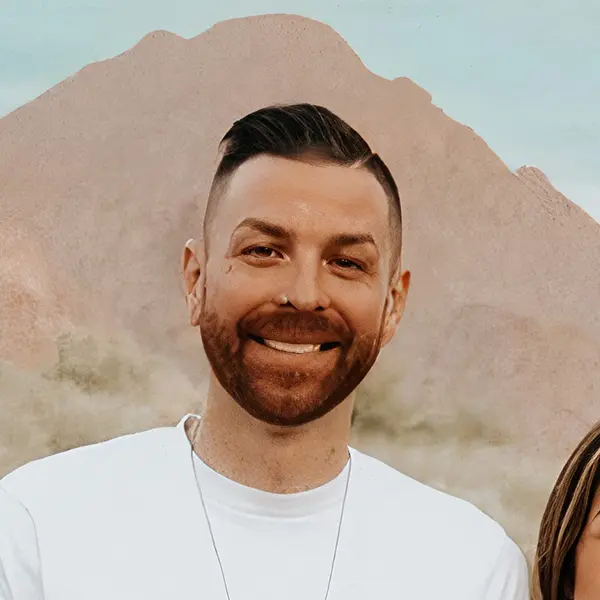 If you're ready to get started on your project, we're here for you!
Request a free quote, and let's discuss your upcoming epoxy flooring project! Or talk directly with me at (602) 625-4617 and see if we're the right fit!