Epoxy Flooring Installation Cost In Paradise Valley
If you're interested in epoxy flooring installation in Paradise Valley, you're in the right place! Check out full price breakdown below!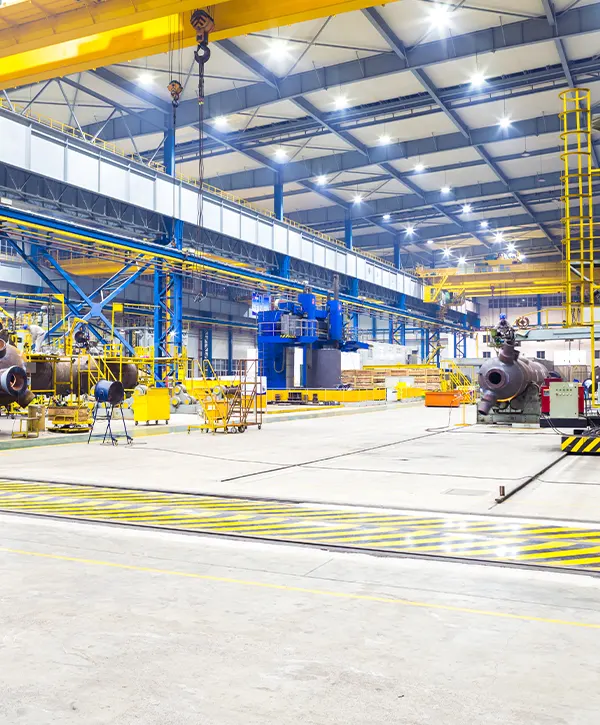 If you need a reliable, hard-wearing flooring solution that doesn't require much maintenance, epoxy flooring is your answer. Not only does it offer unparalleled strength and sturdiness to withstand intense activity, but with its range of colors and designs available you can also customize the look of your floors to fit any style or space!
At Orange Door Custom Coatings, we provide you with unique designs that will surely grab everyone's attention the moment they step inside. Our services are highly sought-after and can help you design a stunning epoxy floor personalized to your requirements—pushing exceptional standards in quality craftsmanship into any space! With us on board, let us make sure your floors shine brighter than ever before.
With more than a century of flooring expertise, we know precisely how to deliver epoxy floors that show off quality craftsmanship each and every time. If you're eager to learn about the costs associated with this kind of undertaking and what it requires, then look no further! We have crafted this guide just for you!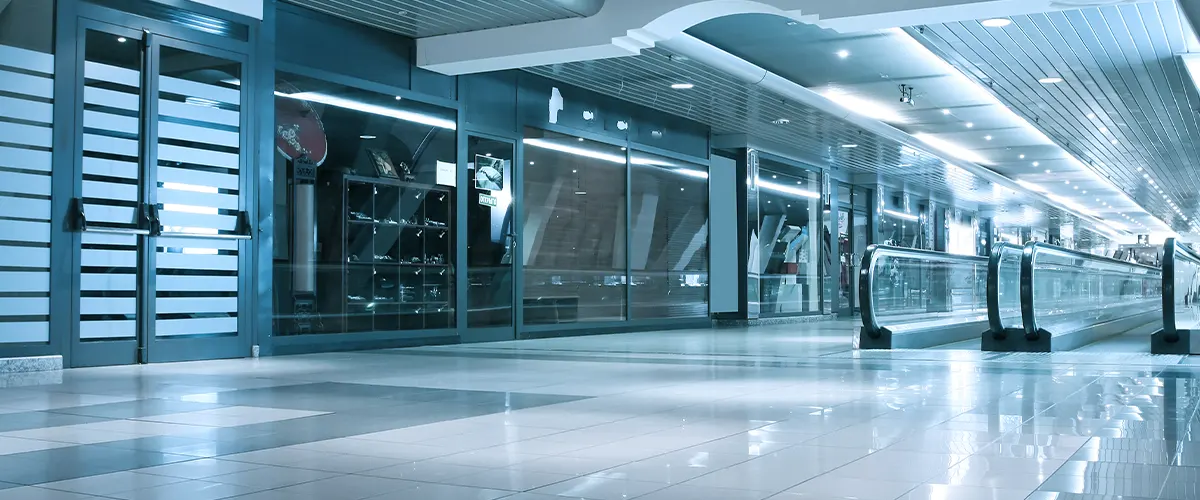 The Typical Epoxy Flooring Installation Cost In Paradise Valley
The cost of installing epoxy floors varies depending on individualized factors such as the size of the space, materials used, and other personal details.
Here is further information to give you an idea of what typical expenses are in Paradise Valley for different-sized floors.
| Size | Average Price |
| --- | --- |
| Small <400 sq ft | $1,500 - $3,000 |
| Medium 500-900 sq ft | $3,500 - $6,000 |
| Large 900+ sq ft | $6,000+ |
With epoxy floors, you have the luxury of customizing their look and feel. From a glossy finish to a textured one, your floor can take on an entirely new persona depending on the type of surface treatment applied – all while maintaining its robustness and high-performance capabilities. Our consultation will provide you with samples so that together we can determine which texture is best for your needs. Before then, here are some popular finishes available:
Transform your commercial space with the timeless luxury of epoxy terrazzo flooring. This type of flooring combines epoxy with natural materials such as marble, mother-of-pearl, glass or granite to create beautiful and durable surfaces that can withstand high foot traffic demands. Once mixed and settled, it is further polished for a sleek finish that will leave guests captivated!
Epoxy terrazzo is perfect for big commercial spaces because it's not only pretty but also tough and long-lasting (up to 40 years). Another selling point: it doesn't require much upkeep. That makes epoxy terrazzo flooring ideal for high-traffic areas that need a good-looking, durable finish.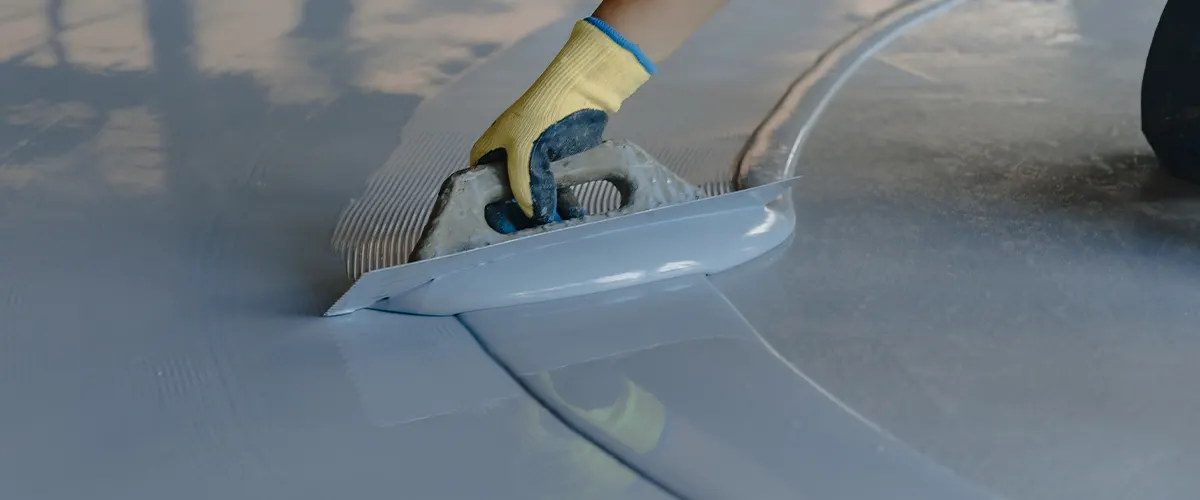 An epoxy flake coating is a distinct, durable floor finish constructed from scattered flakes of varying sizes atop an epoxy base. The resilient clear sealer that comes with this option offers excellent protection against regular foot traffic and chemicals.
Perfect for busy commercial spaces like restaurants, showrooms, shops and schools – its slip-resistant nature coupled with the ability to customize your look makes it ideal solution! This abrasion resistant surface also ensures easy maintenance; making life hassle-free in high traffic areas.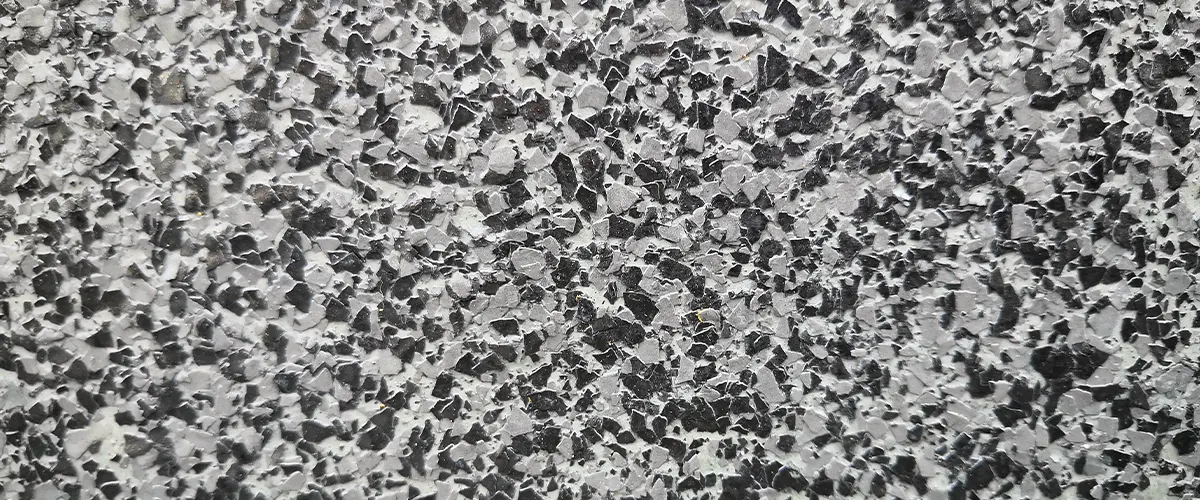 When it comes to epoxy floor coatings, you can choose from a range of gloss levels – matte, satin or glossy. Most commonly used in areas such as industrial buildings and businesses with lower foot traffic levels, the sheer amount of options available can be overwhelming! To ensure you select the right one for your needs, speak to an experienced flooring specialist who can assist you in finding exactly what is suitable for your environment.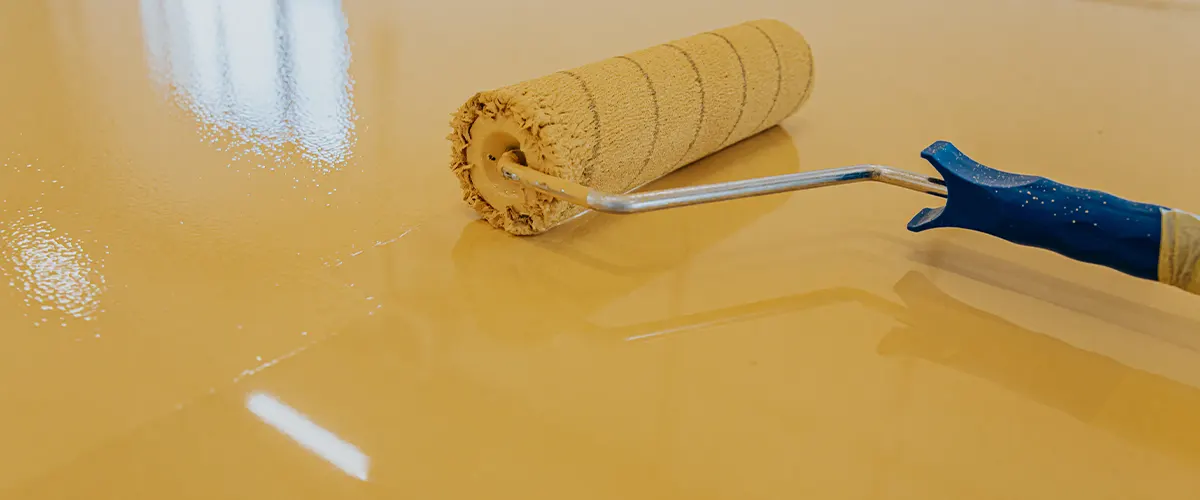 Attempting to lay a floor can be an arduous task, yet when you desire a perfectly level surface, it becomes much more laborious. Not only are uneven floors unappealing, but they also present potential hazards and obstruct the setup of furniture or equipment. Fortunately, self-leveling epoxy flooring is available as an expedient way to obtain flawlessly flat results!
If you're looking for an attractive and functional flooring solution, self-leveling epoxy (SL) flooring may be worth considering. When applied in liquid form, SL epoxy sets quickly into a smooth finish with no seams. In addition, the resin-rich formulation of SL epoxy provides a strong finish that can withstand heavy use.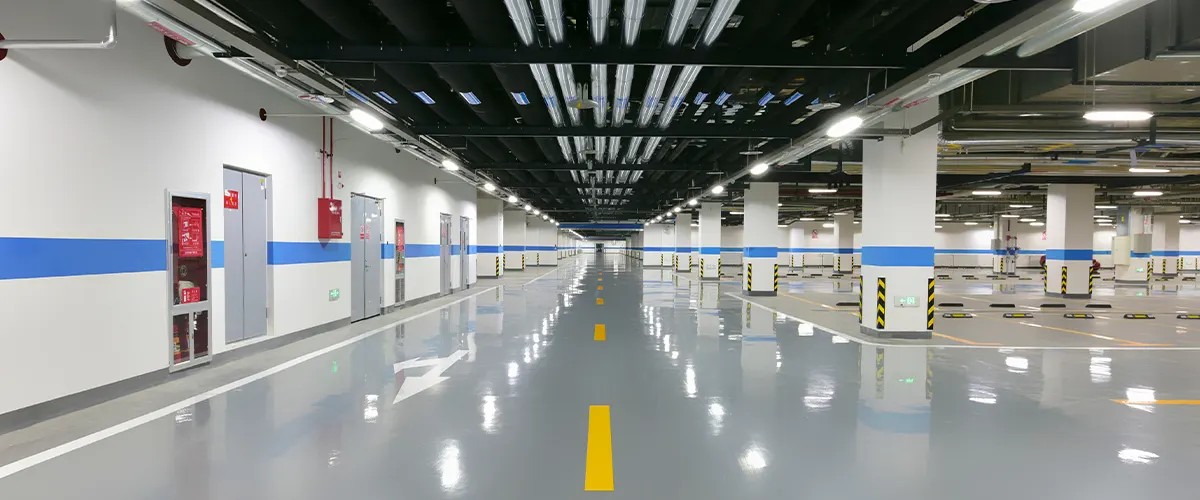 Antistatic Epoxy Flooring
Antistatic epoxy flooring is a great way to keep the electrostatic charges from building up on your floors. This flooring provides a durable, seamless coating that meets antistatic standards requirements.
Antistatic flooring systems are designed to transfer static electricity safely – which can be generated by people – to defined grounding points. There are different kinds of antistatic flooring systems for light, medium, and heavy traffic, making them ideal for all sorts of applications.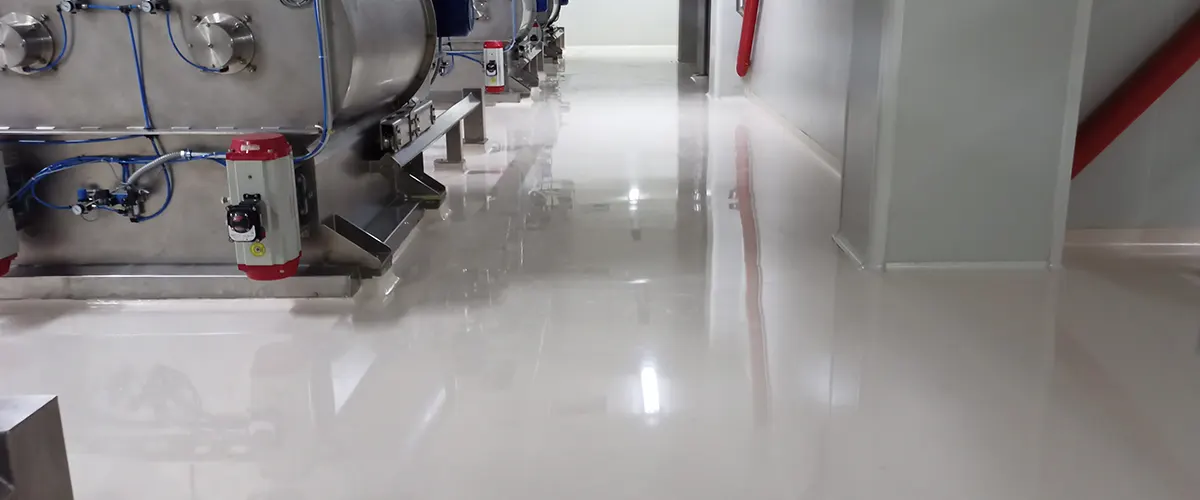 If you require a robust, long-lasting surface that can withstand heavy abuse, an epoxy screed is your number one choice. It's part of the medium to heavyweight flooring system and functions excellently as the foundation for other resin floors such as self-leveling epoxy coatings or non-slip surfaces.
While they are slightly thicker than traditional flooring at 4-6mm, trowel application and power floating create a smooth final product that is worth the investment. You'll have a level, great-looking floor that will last for years.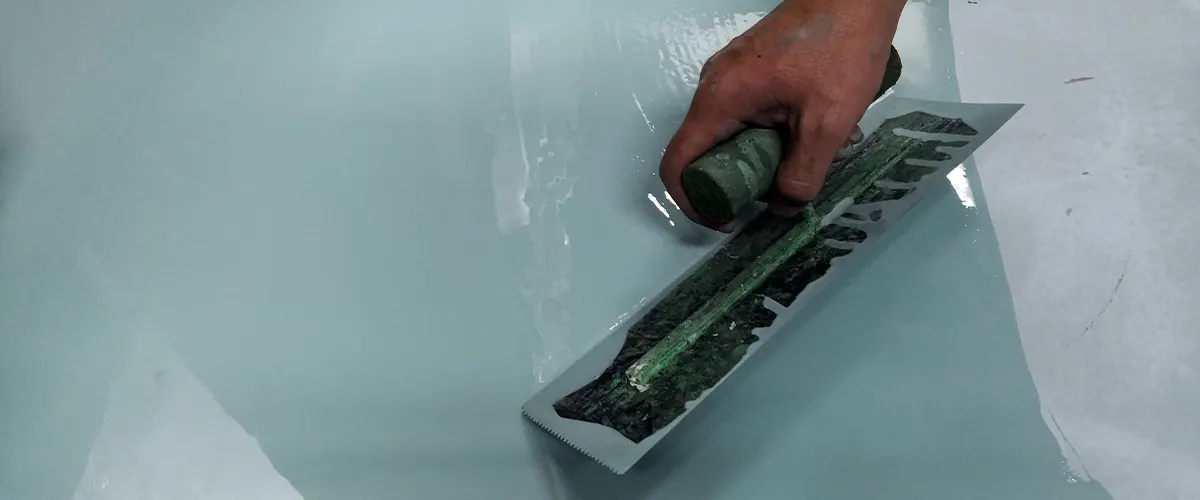 Make Your Epoxy Floor Look Like New
Get A Superior End-Product Right From Your Local Pros
For your Paradise Valley epoxy flooring installation, Orange Doors Custom Coatings is your perfect solution. We aim to make the process quick and stress-free for you to appreciate your home's beauty again. Our team's sole objective is maximum customer satisfaction!
With us, you're getting:
Your Epoxy Floors Are Closer Than You Think!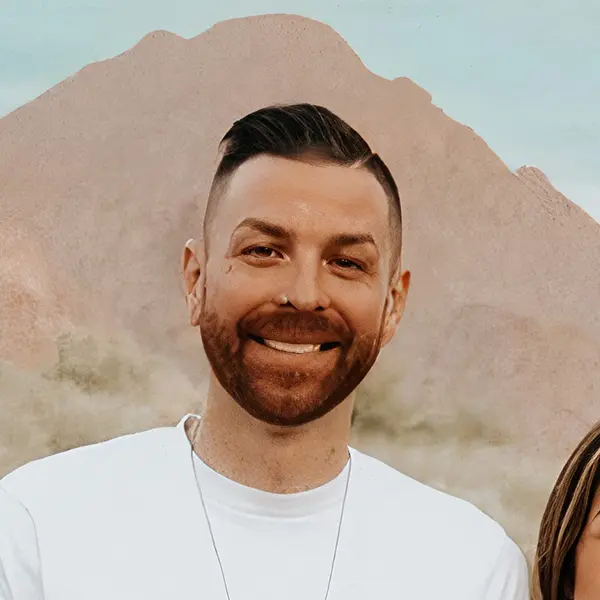 If you're ready to get started on your project, we're here for you!
Request a free quote, and let's discuss your upcoming epoxy flooring project! Or talk directly with me at (602) 625-4617 and see if we're the right fit!